Yukon gold potatoes lovingly combined with tzatziki sauce. Delicious, perfect for your next cookout, and not a speck of mayo in sight.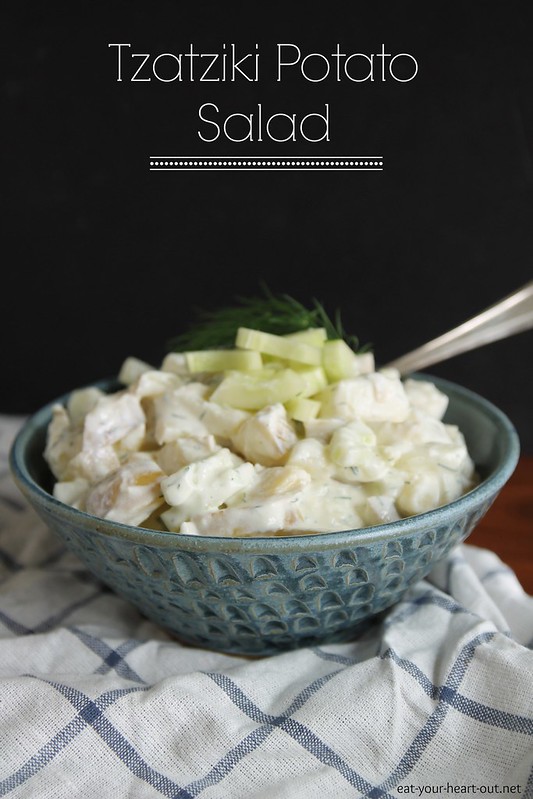 I need to digress from potato salad for just a hot minute. If all you're here for is potato salad, keep scrollin' because I'm gonna babble for a second.
I've been rereading the Harry Potter series recently. I got a little bogged down with life around book three, but got moving on it again a couple of weeks ago and have hardly put the books down since. (In case you're wondering, I'm in book five and no, I don't think my heart can handle the loss of Sirius again.)
This is hardly my first time reading, or even rereading the series. And yet I can't put the dang things down. I know exactly what is going to happen, but it tears me apart into little pieces every time something tragic occurs. My heart still beats like rapid fire every time Harry comes face-to-face with Voldemort. I still shout "FINALLY!" when Ron and Hermione finally get their crap together at the end of the 7th book.
…