Pillowy Soft Sugar Cookies are an old family favorite. They're easy to make – perfect for making with kids!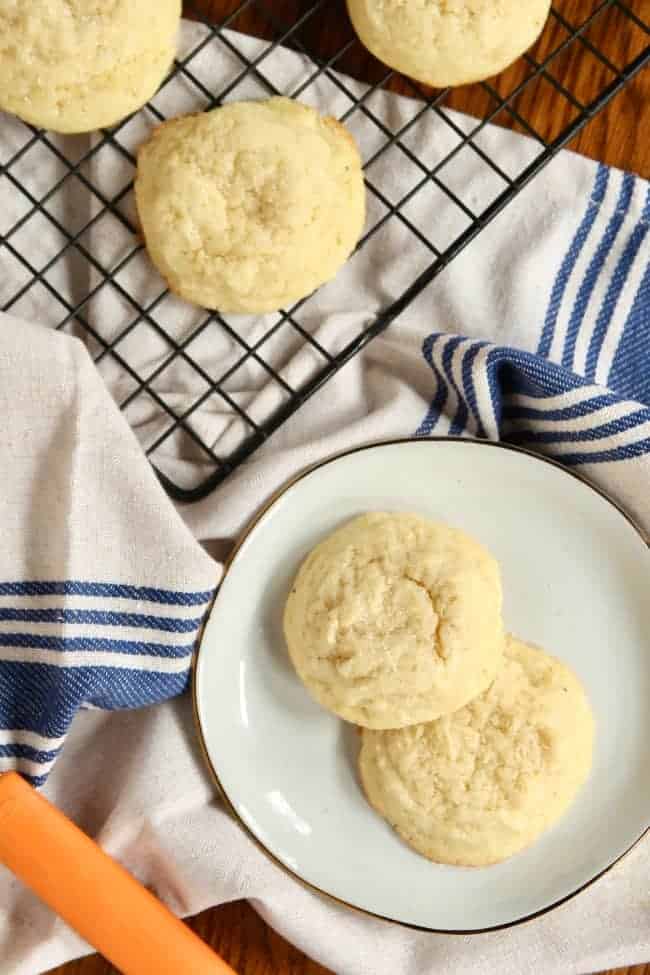 It's been a while since we talked about cookies. And by "a while" I mean…like, 5 minutes. (C'mon, people. You know I recently shared Maureen's Rice Krispie Cookies!)
But 5 minutes is a long time for me to not talk about cookies!
I've been super into digging into my family recipe archives lately. Right before my great-grandmother passed away, my mom put together a cookbook of all of her recipes for everyone. I'm so grateful to have a copy for myself, especially now that my mom is gone – those recipes serve as something of a family time capsule that I can flip through when I want to feel close to the women who raised me.
In addition to the recipe itself, my mom also included notes about each recipe or where it came from. On these Pillowy Soft Sugar Cookies, she wrote: "An excellent soft sugar cookie."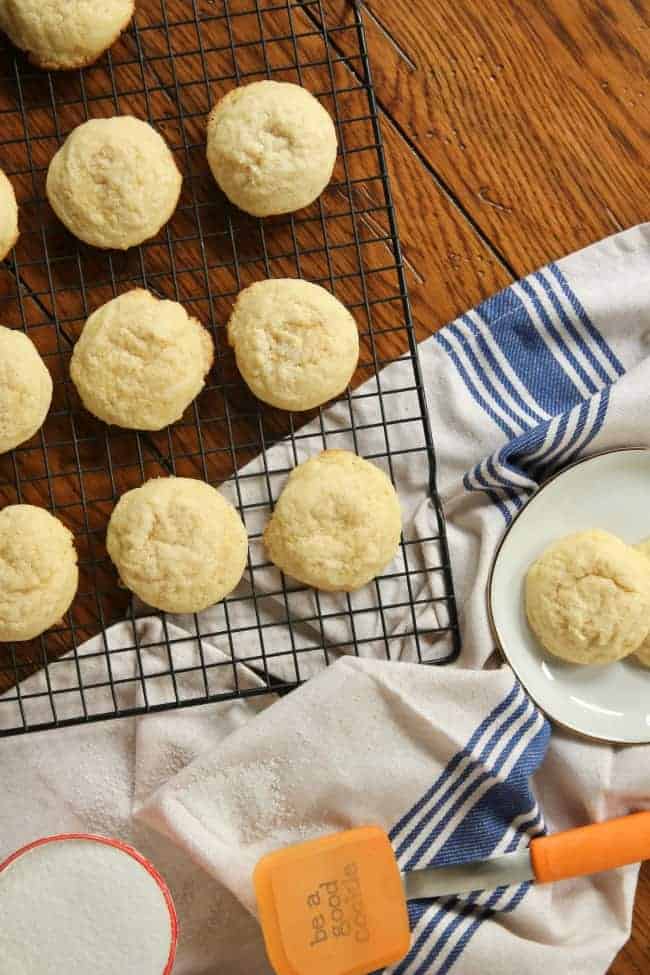 I mean…there you have it. Short and to the point (words not often used to describe how my mother wrote or spoke).
…