What is a CSA (Community-Supported Agriculture) and why should you care about it? So glad you asked!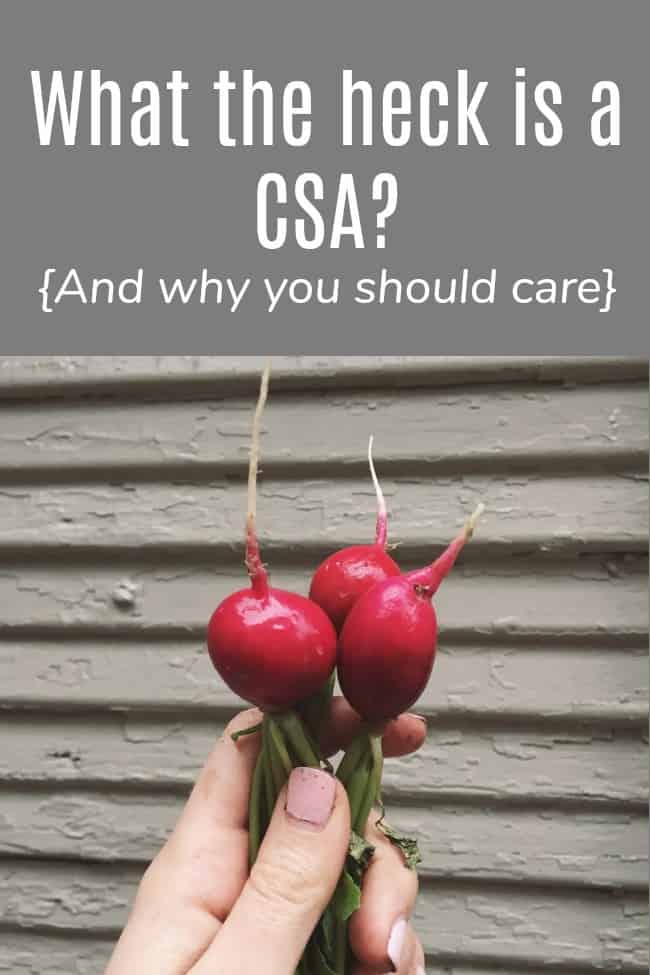 In 2017, Alex and I participated in our first year as members of our local CSA and we loved it!
When talking about the CSA with family and friends (or in sharing about it in my Instagram stories), I discovered that many folks weren't sure what a CSA was, or why it was a good thing to be a part of.
Because many CSAs start taking new members in the late winter/early spring in preparation for the summer growing season, I wanted to spend a few minutes talking about CSAs and why they're so cool – and hopefully inspire a few of you to check out CSA programs in your local area!
…