Hey, I'm Stephie. Welcome to Stephie Cooks!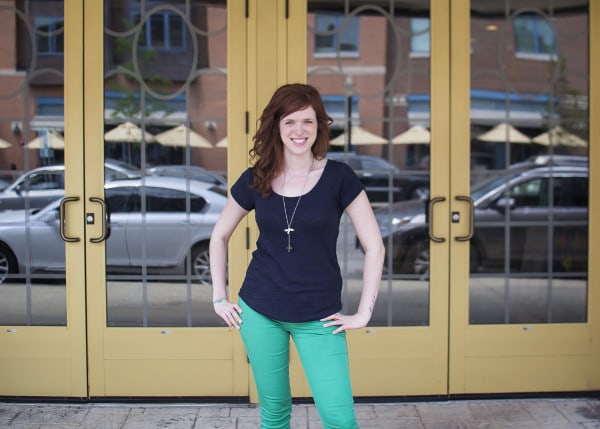 Photo credit
I'm a 20-something gal living in Central Illinois, living my "adult" life as best I know how.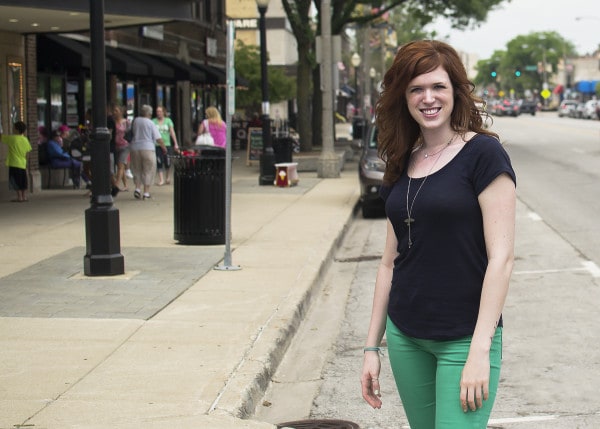 Photo credit
That includes a lot of food. A LOT of food.
I started this site in 2011 as Eat Your Heart Out as a way to document my adventures in my (at the time) small apartment kitchen. This corner of the internet has grown a lot in that time, and I eventually made the decision to rebrand to Stephie Cooks – because, really, when it comes right down to it, cooking is exactly what I do – for friends, for family, for everyone. (Read more about my decision to rebrand HERE.)
My mother grew up learning to cook and bake from her grandmother. She, in turn, passed her knowledge on to me. And I, in turn, am passing what I have learned on to you through this website.
For me, cooking for others and sharing food is an emotional experience. It is something that comes from the heart. Good food brings people together in a way that few other things can. Some of my favorite memories take place around the dining room table; even in the worst of times, it is around the table that my family has found the strength to smile and laugh.
I will never claim to know everything about food or cooking; I simply have a passion for food, discovering great recipes, creating new memories, and passing those recipes on for others to enjoy and create memories of their own.
When I'm not in my kitchen, I can probably be found watching mildly trashy reality TV, reading or crocheting. Why yes, I am an old woman in a 28-year-old's body, why do you ask?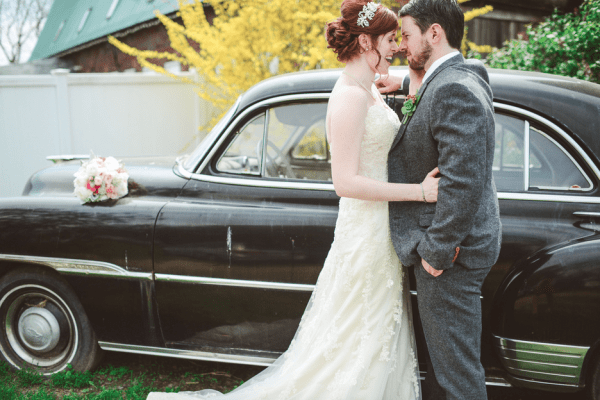 Photo credit
Sharing this home is my husband, Alex. He works as a chef at a local farm-to-fork restaurant, so we have really pigeon-holed ourselves as the foodie couple. Somehow, we always find ourselves cooking, even in other people's homes. It works for us. Food is how the two of us fell in love, and it's how we show love.
We also have four fuzzy little rescued monsters who are our babies:
https://www.instagram.com/p/BEZaodYlP2g/?taken-by=stephiecooks
Cora was my first baby and is still the brattiest of the bunch. Tabbies, man.
https://www.instagram.com/p/BP1TGOmD0Xb/
Roux is a Daddy's girl to the extreme, and likes to sass us while pretending she's just being cute (because it really is). She's got that Tortie 'tude.
https://www.instagram.com/p/BP317yijFzZ/
Reus, meanwhile, is a Momma's boy and is the most handsome, mellow dog on the planet. Sorry if you thought it was your dog.
https://www.instagram.com/p/BTcwRIOgg7y/
Last, but not least, is Anya, who is the baby of the group. Her favorite activities include digging dirty Q-Tips out of the trash and eating catnip mice. She makes us laugh every day.
We're exceptionally passionate about animal rescue and will talk your ear off about our animals if you give us a chance. Well, that and charcuterie. God bless our friends for still hanging out with us.
The only food that I positively detest is chocolate. Please don't judge me. It's just a thing. I promise I will still try to post chocolate recipes every now and again; I will just use my friends as my guinea pigs taste-testers.
If you made it through all of that, you're the best, and I'm truly glad you are here.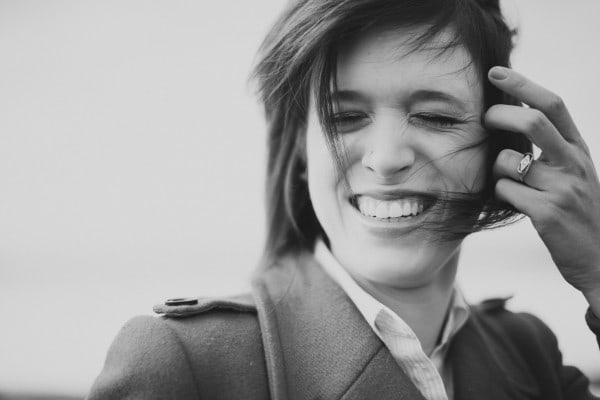 Photo credit