Peanut Butter Cake sandwiches peanut butter cream cheese frosting between two layers of peanut butter cake. It's the best cake for peanut butter lovers!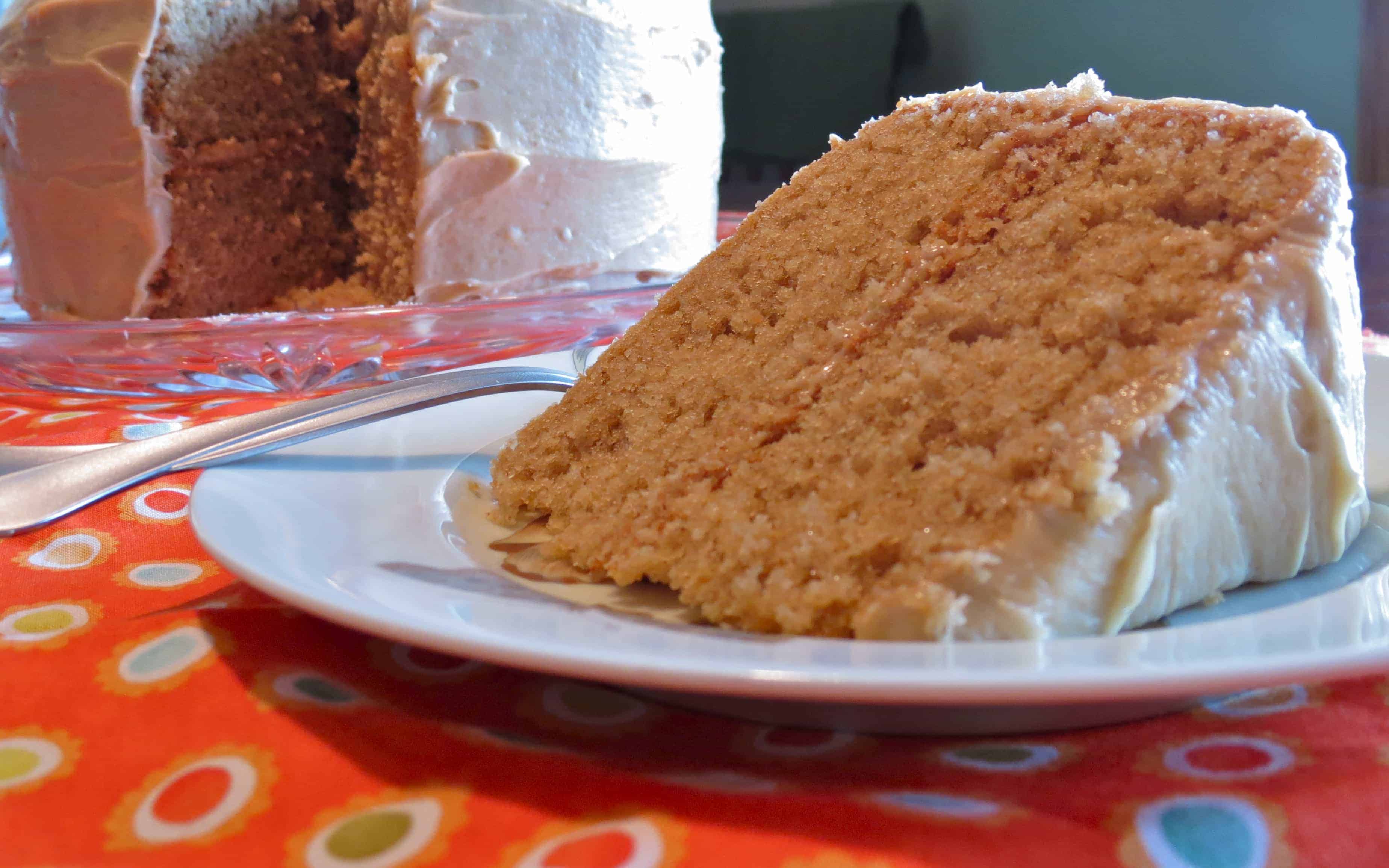 This was a VERY exciting weekend for this food blogger and all-around nerd.
When I first started reading food blogs, there was one that stood out to me, that I kept coming back to: Joy the Baker.
Joy's voice is so real, so relate-able – she is just a real girl, in her kitchen, doing what she loves to do. I could totally relate to that. Her commentary on life makes you laugh, her recipes make you want to get in your kitchen and get down with some butter and sugar…what more could you want in a blog?
Reading her blog made me want to blog.
Well, this weekend she rolled through the Chicago area on her book tour for her first cookbook. You better believe that I was there!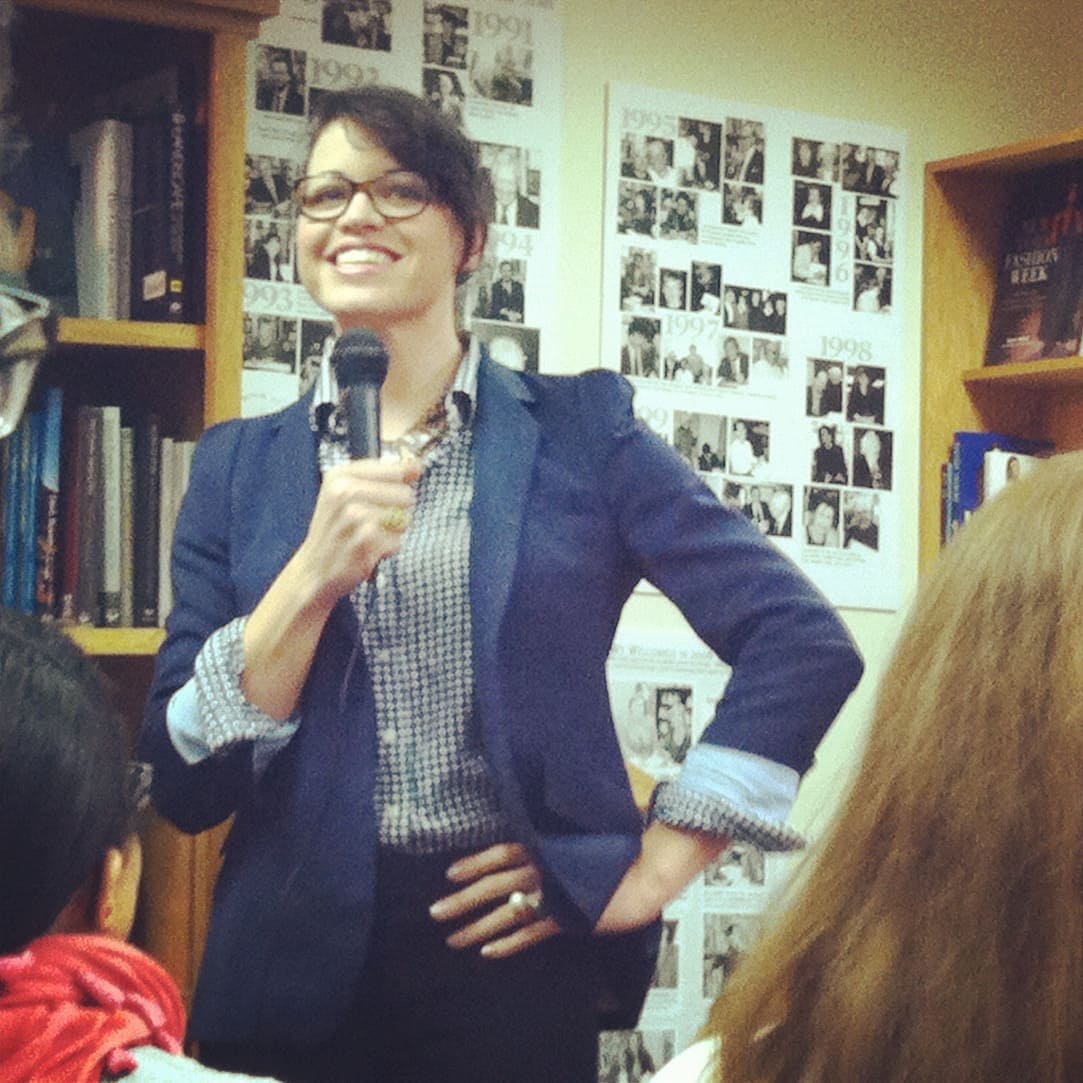 Joy was absolutely lovely. She was down to Earth, easy-going, and every bit as personable in real life as she is on her blog. Meeting her was totally major!
Unfortunately, I think my camera was as excited about meeting her as I was, because it had a freak-out and messed up the contrast on the photo I took with her. At least it was my camera that was awkward and not me.
(Ok, I was probably a little awkward, but that's basically my life.)
Another really exciting part of this whole experience is that I got to real-life meet one of my awesome new friends that i have made through blogging, Stefanie from Sarcastic Cooking!
We may or may not have sent each other pictures of what we were wearing so we could find each other when we got there. It was like a blogger blind date. She was also completely awesome and a delight to talk to. We also found out that our lives are creepily similar.
We were basically meant to be friends.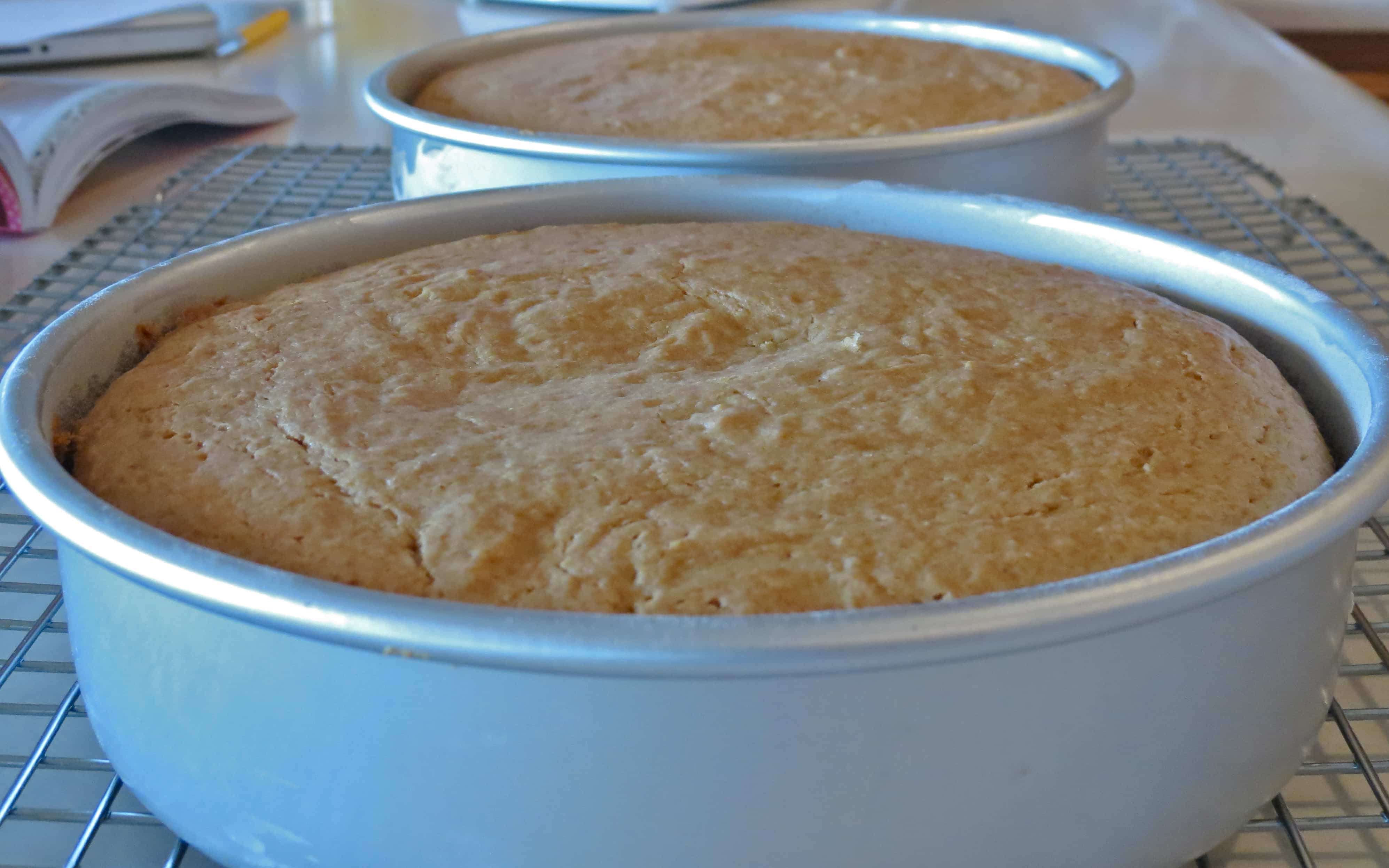 So everyone needs to go out and buy Joy's book. I can't remember the last time I read a cookbook and actually wanted to make every single recipe in it (even the chocolate ones!).
As I was reading it, I came across a recipe for peanut butter birthday cake and immediately thought of my almost 93-year-old grandpa – he loves peanut butter and I knew I had to make this cake for him, stat!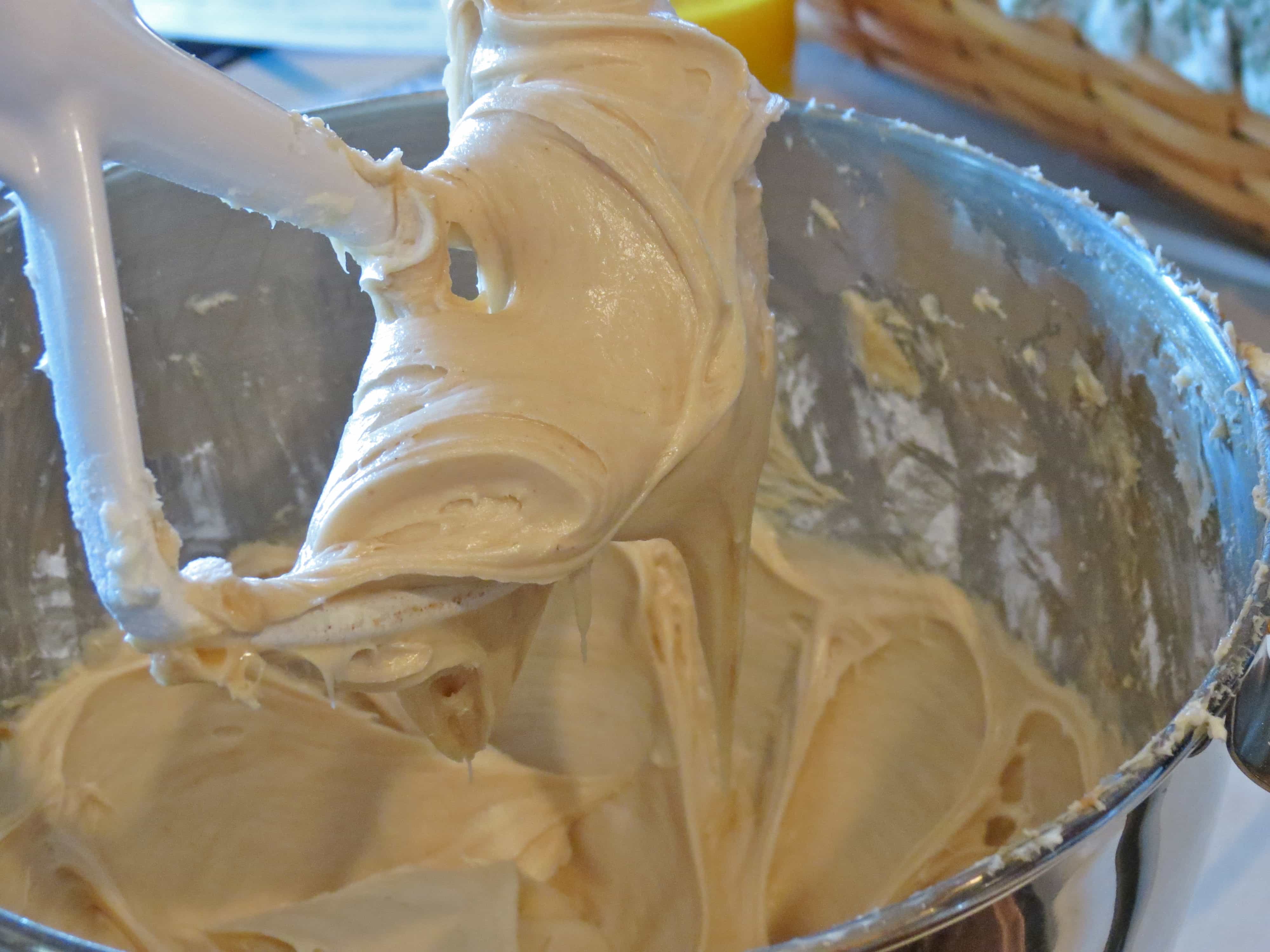 I have to admit that I'm normally not a huge cake person – honestly, I don't like frosting that much. It's usually much too sweet for me and seems to overwhelm the cake. But this cake might have changed that!
The cake itself is delightfully peanut buttery, and the peanut butter cream cheese frosting lends just enough sweetness to balance out the cake (which isn't very sweet on its own) without taking over the spotlight.
It's basically a case of cake and frosting working hand in hand to make your mouth crazy happy.
Make this cake. Feed it to your 90-something-year-old grandfather (or your any-year-old person of importance that happens to love peanut butter). It'll be a hit.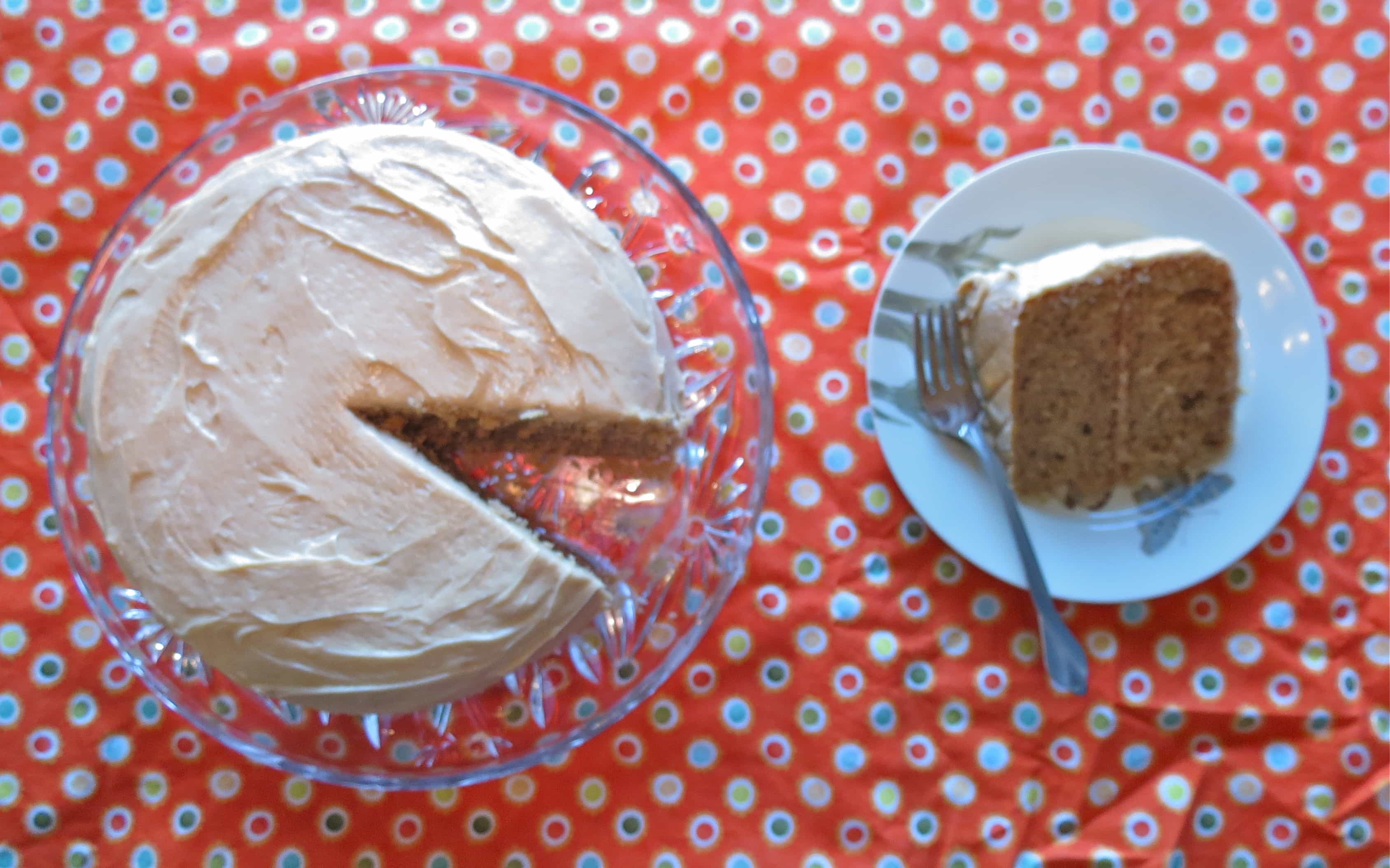 Yield: 1 double-layer 8 or 9-inch cake
Peanut Butter Birthday Cake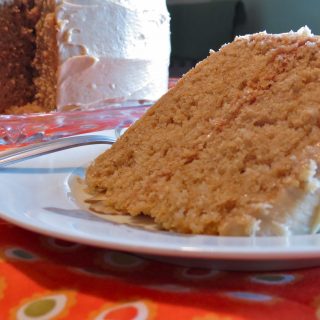 From the Joy the Baker Cookbook
Total Time
1 hour
15 minutes
Ingredients
For the peanut butter cake:
2 1/4 cups flour
2 teaspoons baking powder
1 teaspoon baking soda
1/2 teaspoon salt
3/4 cup creamy peanut butter
6 tablespoons unsalted butter, softened
1/2 cup sugar
1/2 cup packed brown sugar
3 eggs
1 cup plus 2 tablespoons buttermilk
For the Peanut Butter Cream Cheese Frosting:
8 ounces cream cheese, softened
1/2 cup unsalted butter, softened
1/3 cup plus 2 tablespoons creamy peanut butter, divided
Pinch of salt
2 cups powdered sugar, sifted
2 teaspoons vanilla
Instructions
Make the cake:
Preheat oven to 350 degrees. Grease and flour two 8 or 9-inch round cake pans. Set aside.
In a medium bowl, whisk together flour, baking powder, soda and salt. Set aside.
In the bowl of an electric stand mixer fitted with a paddle attachment, cream together peanut butter, butter and sugars until fluffy, about 3 minutes.
Add eggs, one at a time, beating at medium speed for 1 minute between each addition. Stop mixer and scrape down the sides of the bowl as necessary.
With the mixer on low speed, add half of the flour mixture to the butter mixture. Slowly add all of the buttermilk. When the batter just starts to come together, add the remaining flour mixture, beating on low speed until the mixture just starts to come together. Remove the bowl from the mixer and finish incorporating the ingredients with a spatula. (This will prevent you from over-mixing, thus keeping your cake from getting tough!)
Divide batter between the prepared pans. If you're an uber-nerd (like me) and have a kitchen scale, you can use it to make sure they are of even weights. Bake for 30-45 minutes, rotating pans as needed halfway through to ensure even baking, or until a cake tester inserted in the cake comes out clean.
Allow cakes to cool in the pans for 10 minutes before inverting onto wire racks. Cool completely before frosting.
Cake will last, wrapped, in the refrigerator for up to 4 days.
Make the frosting:
Place cream cheese in the bowl of a stand mixer fitted with a paddle attachment and beat for about 1 minute, ensuring that it is soft and pliable. Scrape down the sides of the bowl and add the butter. Beat the butter and cream cheese on medium speed for 1 minute until thoroughly combined.
add 1/3 cup of the peanut butter to the bowl. Beat for 30 seconds on medium speed until well combined. With the mixer on low, add the salt and powdered sugar, followed by the vanilla. Once everything is almost incorporated, turn the mixer to medium speed and beat until all of the powdered sugar has disappeared and mixture is velvety soft, scraping down the sides of the bowl as needed.
If using immediately, add in the last 2 tablespoons of peanut butter and fold in with a spatula, leaving streaks of peanut butter throughout. Use immediately to frost cakes or cupcakes.
If storing for later use, spoon into an airtight container, add peanut butter, swirl into the frosting and store in the fridge until ready to use. Bring to room temperature before frosting cakes or cupcakes.
Frosting will last, in an airtight container, in the refrigerator for up to 7 days.