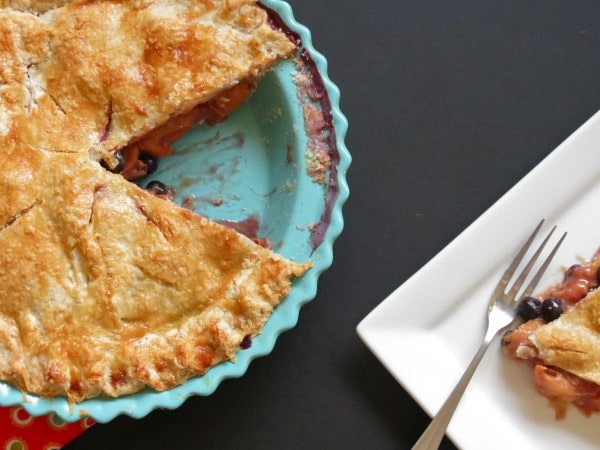 Guys, last week sucked…well, I won't tell you what it sucked. I'll let you guess that on your own.
But in spite of it being a crappy week, I put on my big girl pants, pulled myself up by my bootstraps (and any other bizarre metaphor you wish to apply here) and good things came out of it.
There were awesome girlfriends who let me cry and made me laugh.
I had brunch with a friend and rocked some friendship bracelets.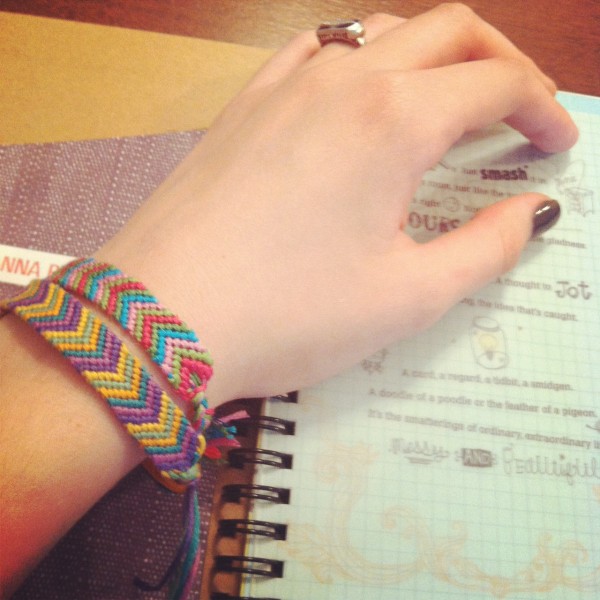 I adopted a second cat (hurrah, another furry nose to move out of the way when taking food pictures…). Her name is Alma. She has a stubby tail. It's cute.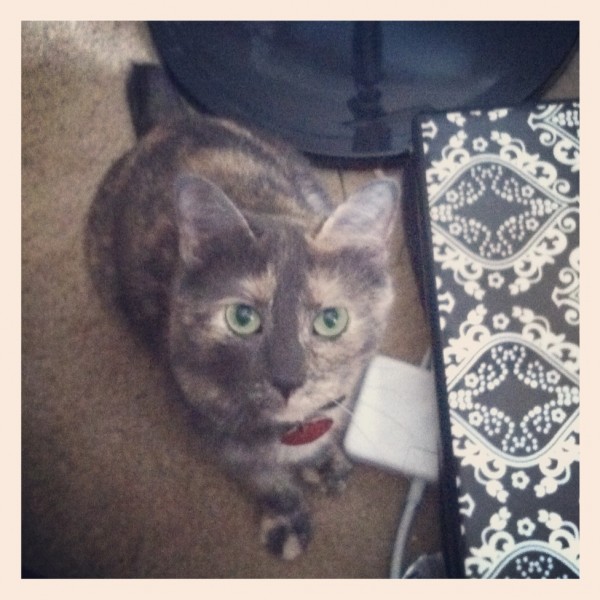 I was offered (and accepted) a great job with an incredible organization.
And, of course, there was pie. Hallelujah, amen.
Ingredients
1 9-

inch

double pie crust

6

medium peaches

1 1/4

cup

fresh blueberries

1

tablespoon

orange juice

3

tablespoons

brown sugar

3

tablespoons

flour

1

teaspoon

cinnamon

1

egg + splash of milk
Instructions
In a large bowl, slice the peaches (you can peel them if you like, but I find that once they cook, the peels aren't so weird so I didn't bother). Add the blueberries, orange juice, brown sugar, flour and cinnamon; stir to thoroughly combine. Set aside.

Preheat oven to 400 degrees.

Roll out half of the pie crust and place in the bottom of a 9-inch pie plate. Fill with the fruit. Top with the other half of the pie crust, crimping the edges closed.

Whisk together the egg and a splash of milk. Brush over the top of the pie, then sprinkle with about a tablespoon of sugar.

Bake at 400 degrees for 15 minutes, then lower the temperature to 375 and continue to bake for another 40-45 minutes, or until the crust is golden and crisp and the juices are thick and bubbly. I recommend checking on the pie after about 20-230 minutes to make sure the edges are not getting too brown; if they are, cover them with foil and return to the oven.