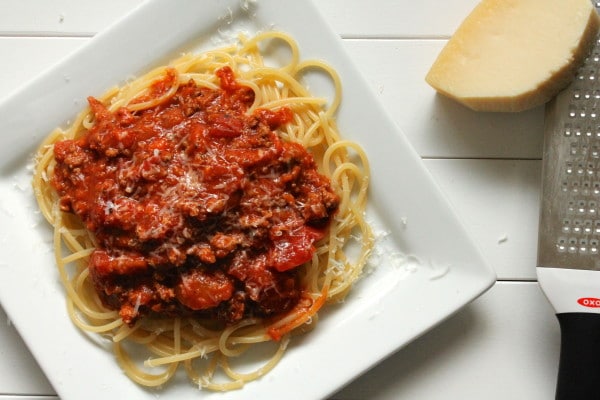 Remember earlier this week when I told you to hang on to your sloppy joe leftovers? Now you find out why!
Growing up, my mom would often make sloppy joes for dinner one night, and then the next night would turn the leftovers into spaghetti sauce. This is a great way to re-purpose leftovers – it is quick, easy, can be done ahead of time if needed, freezes well, and keeps you from eating exactly the same thing multiple nights in a row!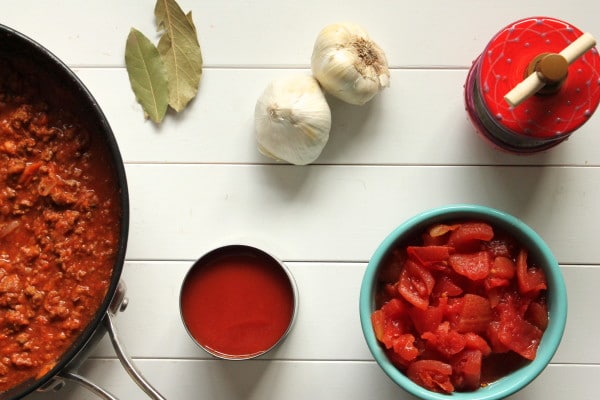 As for how much sloppy joe mixture to reserve, that is up to you! When I make this for myself, around half of the sloppy joes goes into the spaghetti sauce. But growing up, we usually ate around 4 sandwiches worth of sloppy joes, and still had plenty left over for spaghetti. The only real difference is just how meaty your final spaghetti sauce ends up being.
Seriously, guys, this recipe could not be any easier. But if your family wants to think you spent hours slaving away to make this…by all means, let them!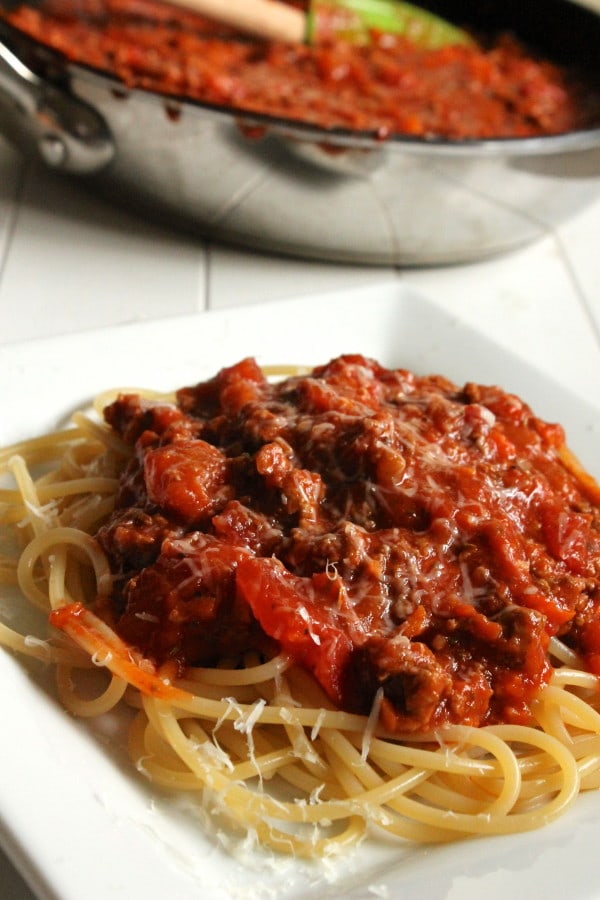 Recipe for sloppy joes.

Easy Meaty Spaghetti Sauce
Ingredients
Leftover sloppy joe mixture
1 14.5-ounce can diced tomatoes
1 8-ounce can tomato sauce
2-3 cloves garlic, minced
1 tablespoon dried Italian herbs
2 bay leaves
Instructions
Drain the tomatoes, reserving the juice. Add the tomatoes and the rest of the ingredients to the leftover sloppy joe mixture, and simmer over medium heat for about 30 minutes (although simmering for longer will develop the flavors even more). Use the reserved juice from the tomatoes to thin out the sauce if needed.
Remove the bay leaves and serve.
Notes
Use as much or as little leftover sloppy joe mixture as you have to make this sauce. More sloppy joe mixture will give you a super meaty sauce, while less will give you a more tomato-based sauce.