Cranberry Orange Muffins will make your morning so happy you might just sing…and all while being gluten-free!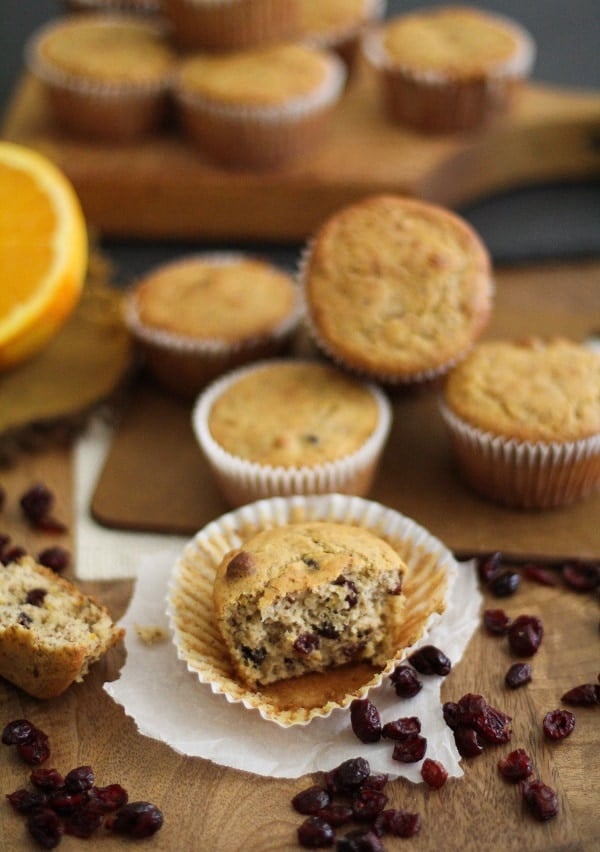 Happy Tuesday, my darlings! I am recovering from quite a long week and weekend, but no worries! Our dear friend Julia from The Roasted Root is here to save the day. She knew I was crunched on time and sanity, and so she made these b-e-a-utiful Gluten-Free Cranberry Orange Muffins to share with us today. Don't we just love her??
________________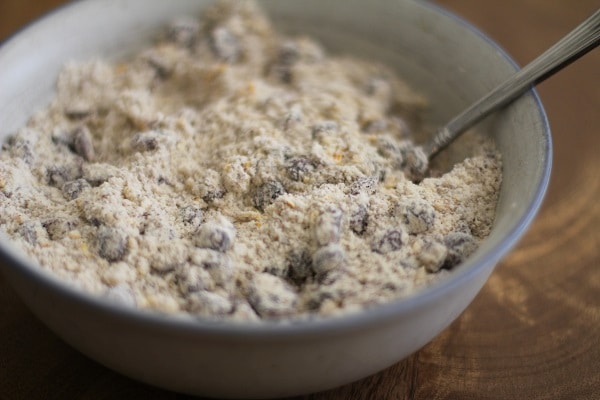 Well hello again, Eat Your Heart Out-ians! I'm happy to be joining you again on Stephie's site, and I'm bringing gluten-free cranberry orange muffins to share. In a pretty basket. I may or may not be wearing plaid. Look out, Bree Van de Kamp, there's competition in the house!
Stephie and I love a good tasty treat. And sweet potatoes. We love dessert and sweet potatoes. And things that are sweet. It was out of this love that I decided to bake up a batch of muffins for my guest appearance here.
This is the story about how 9 muffins disappeared in less than 12 hours. It's a short story. You're looking at addiction in muffin-form.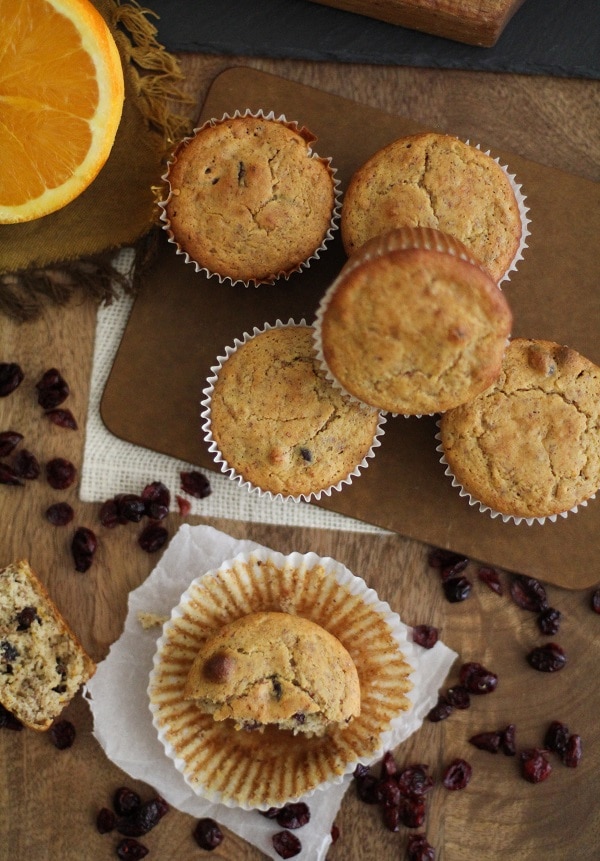 Cranberry orange muffins have been my favorite since I was a wee tyke. The combination of flavors has always just worked for me, which means eating in bulk is bound to happen. Substituting nutrition into the muffin yields the ultimate excuse to continue volume eating muffin after muffin. Made using coconut milk instead of oil or dairy, almond meal and brown rice flour in place of all-purpose flour, and pure maple syrup to keep it naturally sweet, this recipe is actually quite healthful for you.
So whether you're raising the roof in the gluten-averse house or simply looking for a delicious yet nutritious approach to a timeless classic, you'll love this recipe and its disappearing act. Until next time, my friends: eat your heart out!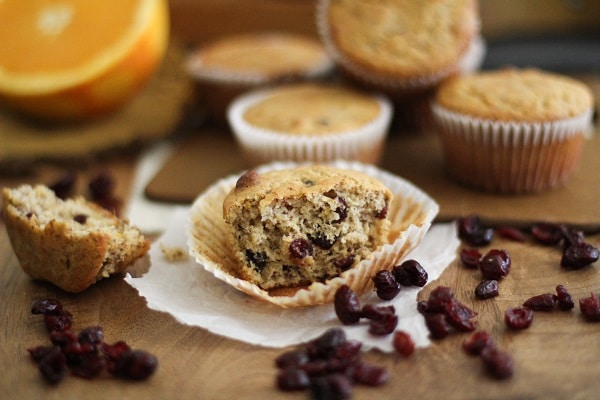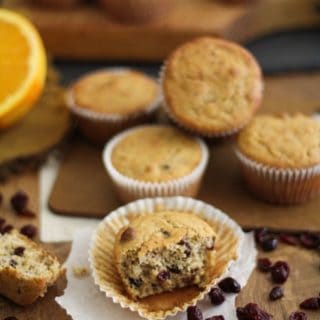 Ingredients
2

eggs

1

cup

full-fat canned coconut milk

3

tablespoons

fresh orange juice

1

teaspoon

vanilla extract

1/3

cup

maple syrup

1

cup

almond meal

2/3

cup

brown rice flour

1

teaspoon

kosher salt

1

tablespoon

orange zest

1

tablespoon

baking powder

1

cup

dried cranberries
Instructions
Preheat the oven to 375 degrees F and line a muffin tray with muffin liners.

In a small mixing bowl, whisk together the first five (wet) ingredients.

In a separate mixing bowl, stir together the remaining (dry) ingredients.

Pour the wet mixture into the mixing bowl with the dry mixture and stir until combined.

Fill the muffin holes 2/3 of the way up.

Bake for 20 to 23 minutes, or until muffins test clean.