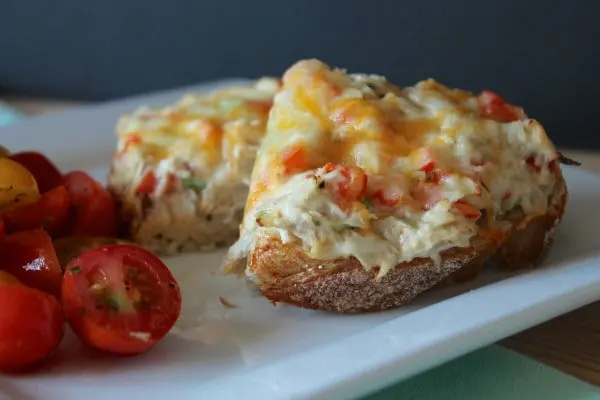 I'm not much of a lunch eater. For some reason, I just don't ever feel like putting much effort into lunches, so lunches end up being a snack-fest more often than anything.
Recently, however, I've been on a tuna melt kick. It's a quick, easy, and filling lunch that I can totally get behind (and fit in between the gym, grocery, showering, and getting to tutoring sessions on time). I posted a picture of this sandwich on Instagram the other day, and y'all immediately requested the recipe.
Forgive me for a short post today. I wish I could tell you that I had to rush off to a Memorial Day barbecue, or some other pressing engagement. The truth? I have to finish this post and my laundry before the season premiere of The Bachelorette. I mean, c'mon…the previews keep promising me a healthy mixture of abs and man-tears! You couldn't expect me to miss that, could you?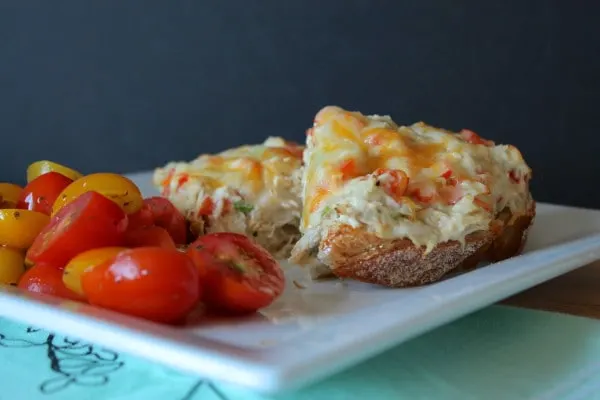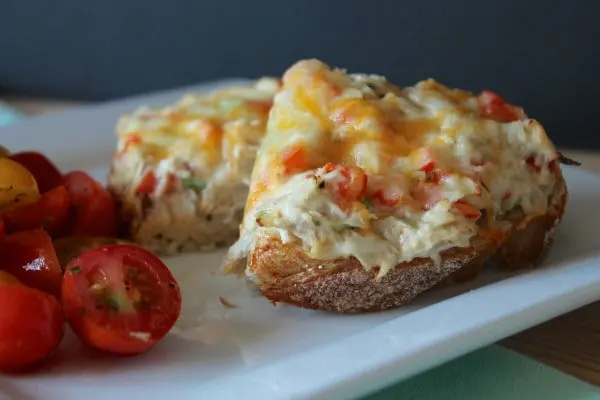 Ingredients
1

can tuna

drained

1/3

red bell pepper

finely chopped

1

scallion

thinly sliced

1

tablespoon

Greek yogurt

1

tablespoon

mayo

Splash of red wine vinegar

Salt and pepper

2-4

tablespoons

your favorite shredded cheese

2

slices

crusty bread

I used sourdough
Instructions
Preheat oven to 400 degrees.

In a bowl, mix together the tuna, red pepper, scallion, mayo, yogurt, and vinegar. Season with salt and pepper to taste.

Spread the tuna over the two slices of bread and top each with 1-2 tablespoons of your favorite shredded cheese. Place on a baking sheet and bake for 10 minutes, or until the cheese is melted and just starting to brown around the edges, and the sandwiches are heated through. Allow to cool for a minute before cutting in half and serving.
Notes
In lieu of using half mayo, half yogurt, you can use all mayo or all yogurt. Similarly, the red pepper can be replaced with about 2 tablespoons of jarred pimentos.