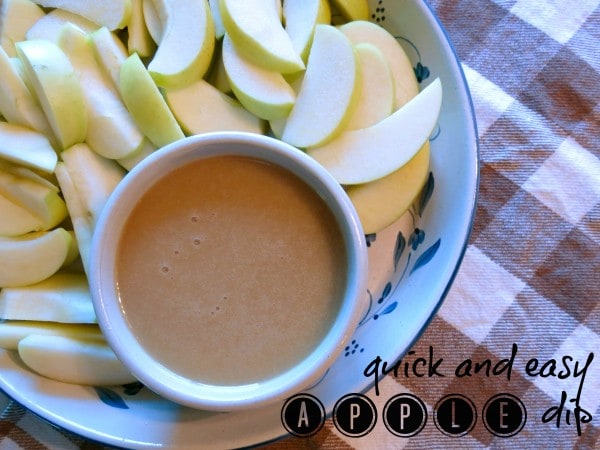 *Insert big sigh of relief here*
I spent this past weekend visiting two of my favorite people in Florida. After these past couple of months at a new job, I was starting to feel pretty run down. A couple of days laying by the pool with people who couldn't care less if I looked good or said anything remotely intelligent (because, let's be real, they rarely expect either of those things out of me anymore) was precisely what I needed to refuel before powering through to Thanksgiving.
Speaking of which…we'll have to start thinking about Thanksgiving recipes here pretty soon, won't we?
But before we get to that, we still have some time to curl up on the couch in our comfy sweatpants with a good book, a mug of coffee/tea/warm beverage of your choice, and a snack of fresh-from-the-orchard apples and homemade apple dip.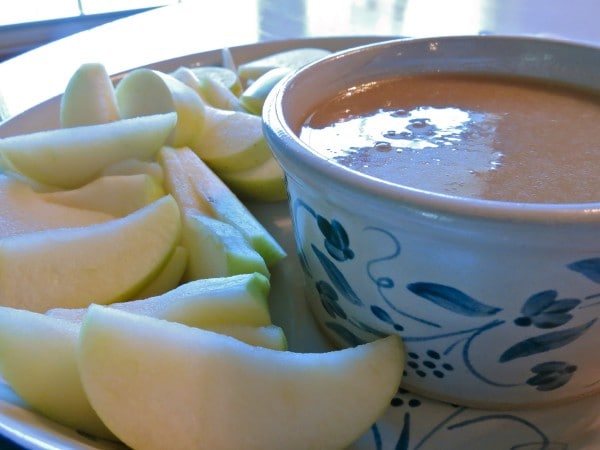 This is my family's favorite fall snack. Sunday evenings are always fair game for curling up in front of a movie or TV show and munching on cool, crisp apples with warm, sweet caramel dip.
And the best part about this recipe? You don't have to spend what always feels like hours unwrapping thousands of those little caramel squares. Quick and easy is the name of the game here, and I promise this will be the best darn apple dip you've ever had.
Just make sure you have someone around to share it with…or else you will be tempted to just eat it with a spoon.
Not that there's anything wrong with that.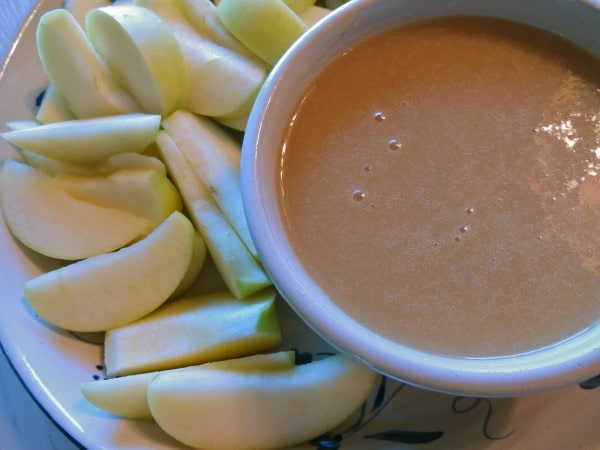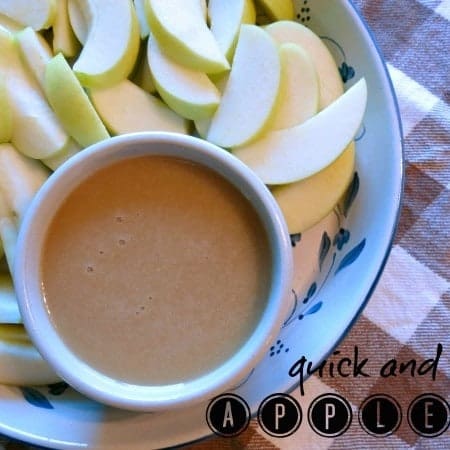 Ingredients
1

stick butter

1

cup

brown sugar

1

can sweetened condensed milk

1/2

cup

white corn syrup
Instructions
In a medium saucepan, combine all ingredients.

Heat over medium heat, stirring constantly, until all ingredients are thoroughly combined and the mixture is warm and starting to bubble. Dip will seem very thin, but will thicken considerably as it cools.

Serve warm with fresh apples.

Store leftover dip in an airtight container in the refrigerator for up to a week. To reheat, place in the microwave for about 30-45 seconds, or until warmed through.