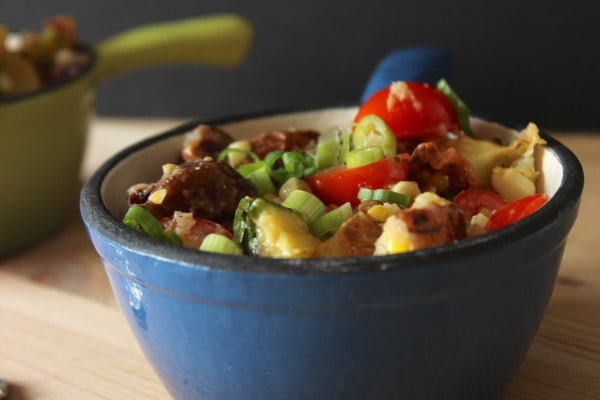 That potato salad? That's perfect summer food, that is.
Roasted potatoes and luscious summer veggies all mixed and mingled up with…hold on to your hats…bacon and bacon drippings.
Yeah, I did.
I'm guest posting today for our good friend Stef over at Sarcastic Cooking, so head on over to snag this recipe! You're gonna want to make this one pronto.