90-Minute Buttercrust Bread is a quick and easy sandwich bread that is done in 90 minutes, start to finish. You're closer to fluffy, soft sandwich bread perfection than you think.
This post is sponsored by Red Star Yeast. Thank you for supporting brands that make this site possible.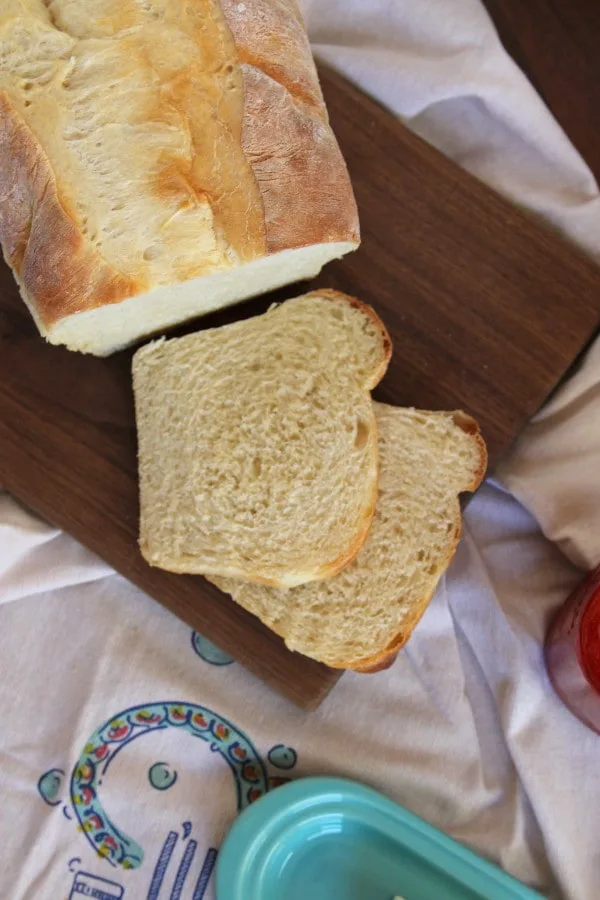 Alex and I closed on our house last Wednesday. We are officially homeowners.
Wow, that feels amazing to say.
We spent much of the Thanksgiving weekend working on the house – starting to paint, removing wallpaper (with only slight success…folks, do your future selves and future homeowners a favor and DO NOT go the wallpaper route), installing new light fixtures, replacing the drawer pulls in the kitchen…and generally making the house our own. I promise to share photos as soon as we are settled and there aren't boxes everywhere. For now, you can always follow along on Instagram for random sneak peeks as we go.
Throughout this slightly stressful time of buying a house, I – as a bit of a stress-eater – was once again reminded of a pretty solid fact: Bread is a necessity in my life.
No, it is not an option. Neeeeeeed. It is my ultimate comfort food.
No, I don't think I would fare well on a gluten-free diet. But that's another discussion for another day. For now, it is all about the bread.
That said, I don't always have time to make bread from scratch. I love homemade bread – it is one of my very favorite things (clearly), but it can be a little time consuming. Sure, I love Baked Potato Bread, Wheat Germ Bread or even Carrot Raisin Bread. But when I only have a couple of hours to bake and need something that can be made lickety-split?
90-Minute Buttercrust Bread to the rescue.
That's right. 90 minutes. And, unlike many homemade yeast breads, that isn't just rising time – that is the amount of time it will take you to make this bread from start to finish. Just an hour and a half!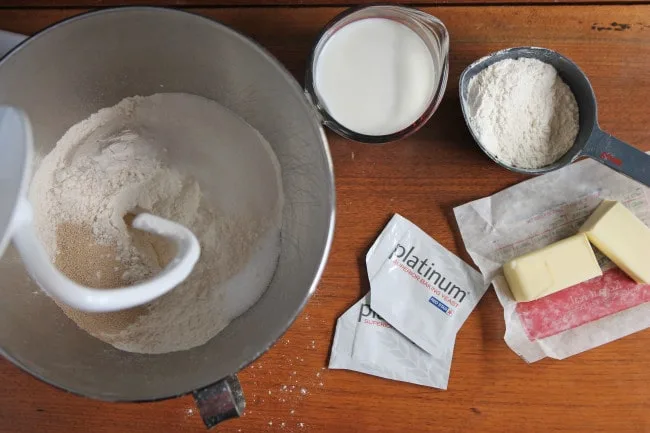 And let me tell you, you won't notice a difference in this recipe. A few simple tricks (such as using a stellar yeast like Red Star Platinum Yeast and letting your dough rise in a barely-warm oven) is all you need to make this magic happen. Soft, fluffy, butter-blessed bread heaven.
This bread also makes the best toast. I might have eaten an entire loaf by myself because I couldn't stop toasting it and slathering it in butter and jam. In fact, I had to give away the second loaf to one of my coworkers (who was in the middle of renovating her own kitchen, which seemed like a reason to need homemade bread if ever I had heard one) just to keep myself from inhaling both loaves at once. It seems charitable but really, she was doing me a favor by taking it away from me. I cannot be held responsible for my actions when homemade bread is involved.
Hop on over to Red Star Yeast's website for this 90-Minute Buttercrust Bread Recipe.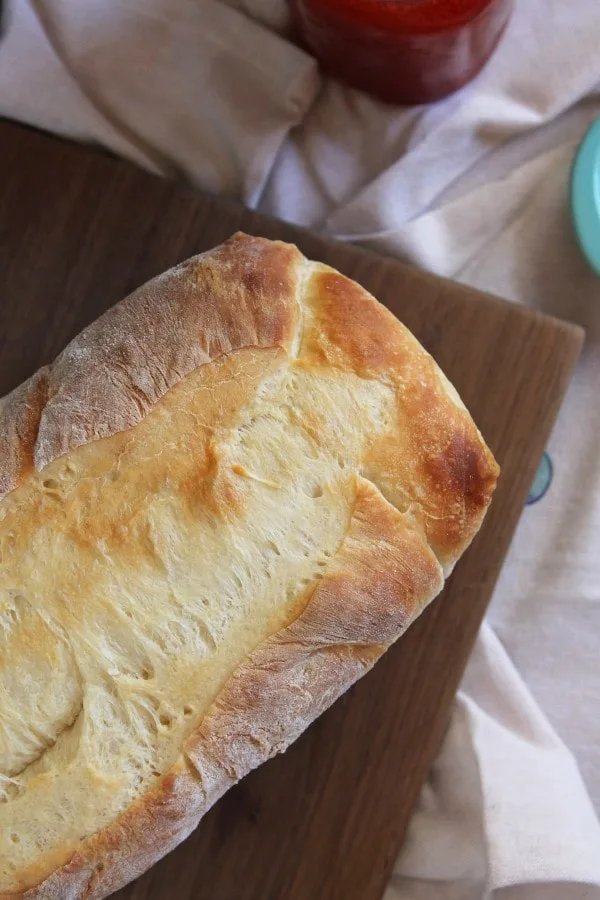 Looking for more great bread recipes? Make sure to follow Red Star Yeast on Facebook, Twitter, Pinterest and Instagram and check out their website for tips and tricks for baking with yeast!