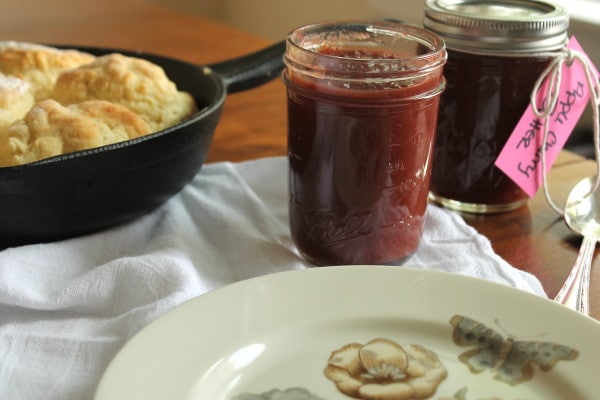 Oh c'mon now…you didn't really think that after getting 10 pounds of cherries in the mail that I would hand you a recipe for Roasted Cherry Barbecue Sauce and that would be the end of it?
No, no, no. If I'm going to be up to my eyeballs in cherries, then you are going to be up to at least your…knees (thought I was going to say a different body part, didn't ya? Get your minds out of the gutter…) in cherry recipes. And believe me, you want to be up to your knees in this Apple Cherry Butter.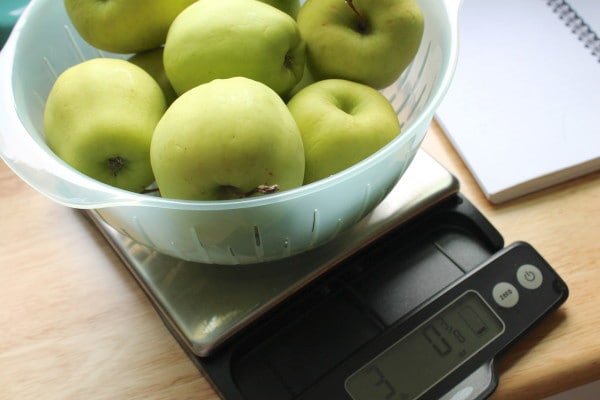 I loooooooove apple butter. When I was a little girl, we lived near a restaurant in Indiana called The Beef House. My grandparents would frequently drive over to see us just so we could all go to dinner at The Beef House. As the name would suggest, they have great steaks, but what they are really known for (at least among our family) is their rolls. They serve them alongside strawberry jam and apple butter, and as a little girl one of my favorite things was slathering those light-as-air rolls in butter and piling it high with apple butter.
Sorry, I just had to wipe some drool off my keyboard. Let's continue.
Until making this recipe, I had never made fruit butter at home before, but let me tell you: it won't be the last time. It is so easy! You could even do this in the crockpot if you wanted, though I suspect it would take about 98903247230 hours, so I just did it on the stovetop and was rewarded with two quarts of deep reddish-pink Apple Cherry Butter within two hours.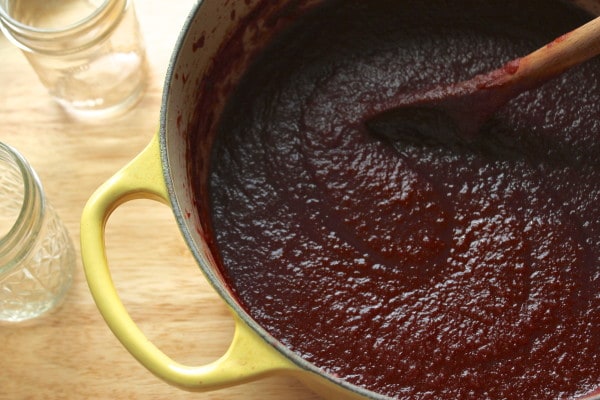 Also, can we please discuss how this stuff is pretty much all fruit? Which makes it totally good for you and thus also makes those biscuits in my photos good for you? (Ok, maybe not that last part.) I simmered my apples and cherries in unfiltered apple juice, which helped to naturally sweeten the butter and cut down on the need for much additional sugar. The entire two quarts of butter only has 3/4 cup of sugar in it, which is really pretty excellent when you think about how much would be in a jar of jam.
Basically, this stuff is the bomb diggity. Wait, do people even say that anymore? Crap. Also, the word "diggity" always makes me think of this song. Which is now going on repeat.
What was I even talking about? Oh, right. Make this. You'll love it. No diggity.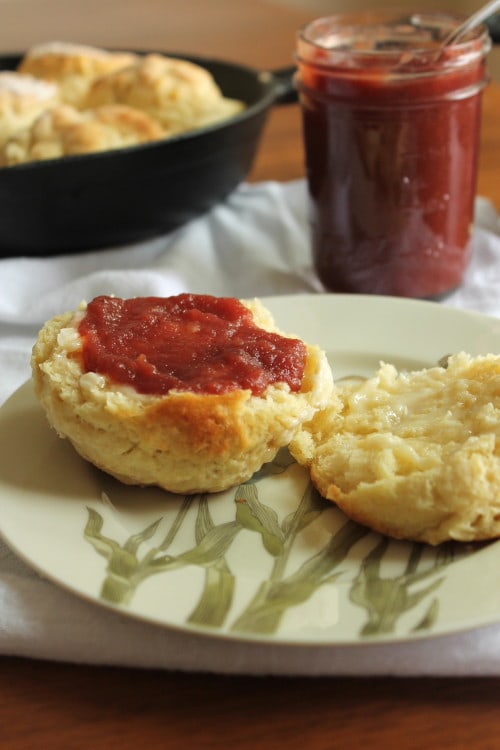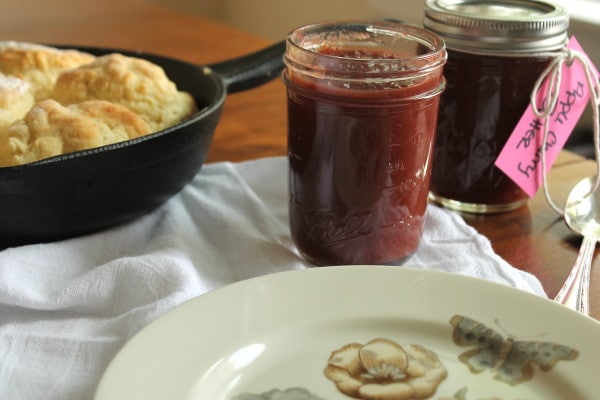 Ingredients
3

pounds

Golden Delicious apples

peeled, cored and roughly chopped

2

pounds

sweet cherries

pitted and halved

4

cups

unfiltered apple juice

3/4

cup

sugar

2

teaspoons

cinnamon

1/4

teaspoon

cloves
Instructions
Place the chopped apples, halved cherries, and apple juice in a large dutch oven. Bring to a low boil over medium-high heat and cook for 20-30 minutes, until apples are soft.

Remove from heat and, using an immersion blender, blend until smooth. (If using a conventional blender or food processor, allow to cool slightly before blending - and always be careful when blending hot foods!)

Return to heat. Add the sugar, cinnamon, and cloves. Bring to a simmer and cook, uncovered, until reduced and thickened. Mixture will reduce by between 1/4 and 1/3. As the mixture thickens, it may start to splatter quite a bit, so you may need to cover, but make sure to leave at least 1/2-inch opening to allow steam to escape. This whole process will probably take about 1 hour.

Allow the butter to cool, then jar and store in the refrigerator.