This is the story of a girl falling in love.
No, not with a man.
With a legume.
Yeah, you read that right. A legume. Chickpeas, to be specific.
Up until her senior year of high school, the girl had never even had a chickpea. Not a one. Instead, she floated along blindly on the belief that meat = protein, and everything else just didn't pass muster.
And then, one day, the girl stumbled into a bizarrely awesome restaurant in her hometown, and it was there that the girl first had hummus. And it was (oh no…here it comes…are you ready?) yummus.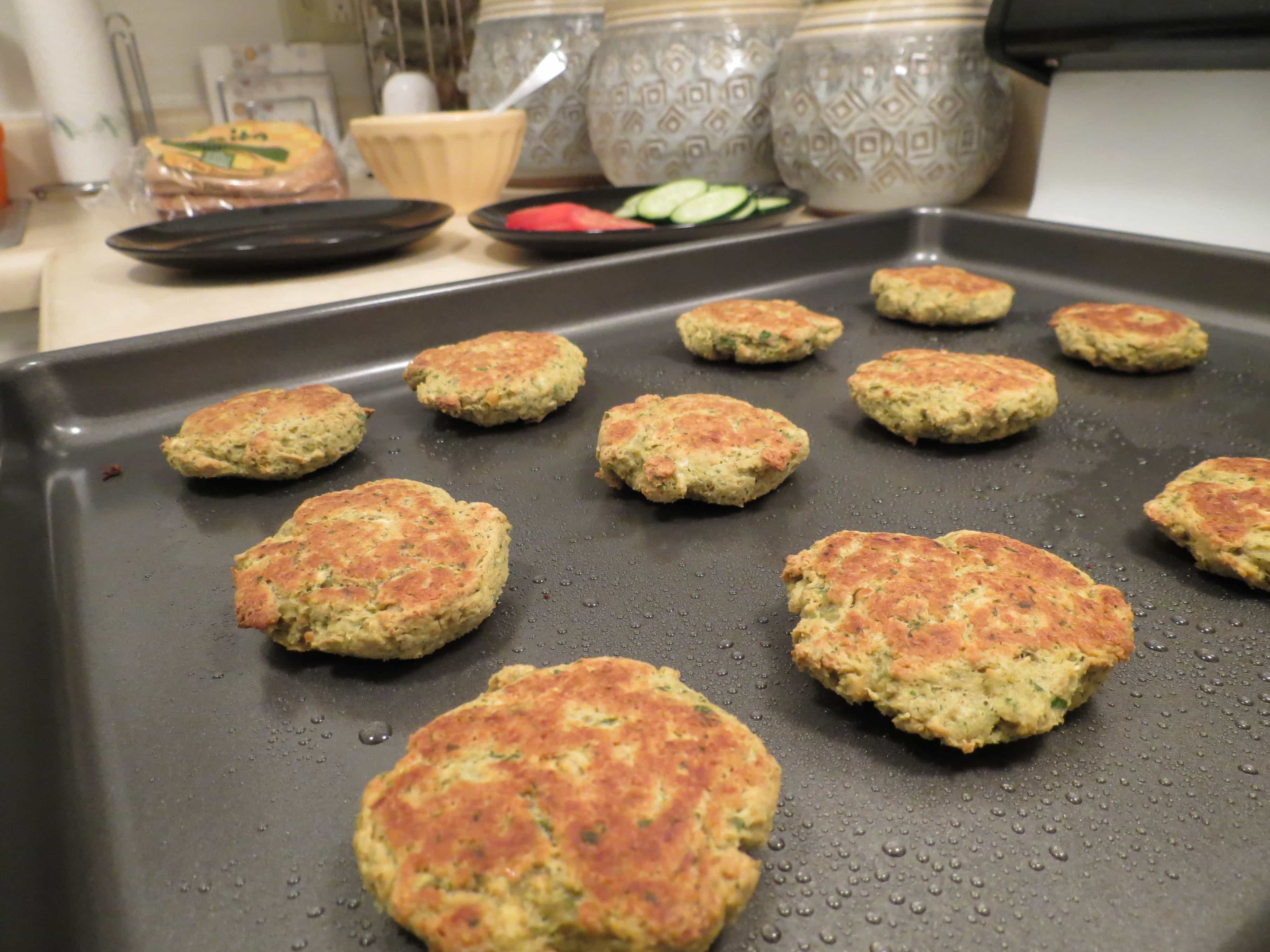 A little while later, off the girl went to her expensive liberal arts college, full of crunchy granola types who loved things like chickpeas and hummus. But it was not until the girl studied abroad in Madrid, Spain, that her true love for that odd little legume fully emerged. Chickpeas – or better known as garbanzos – were everywhere! And the girl's señora made sure to feed them to her frequently.
But this was not just a passing fancy. No, this was to be a forever kind of love that would only increase with the years. And now, as the girl is on her own and cooking for herself, she finds that many a dinner has been made a little less lonely – and a lot less expensive – with the presence of her favorite legume.
And so, here is a recipe made to specifically highlight the love of a girl and a chickpea. Baked, of course, not fried (as would be traditional…but then again, writing a love story about a legume isn't exactly traditional, is it?).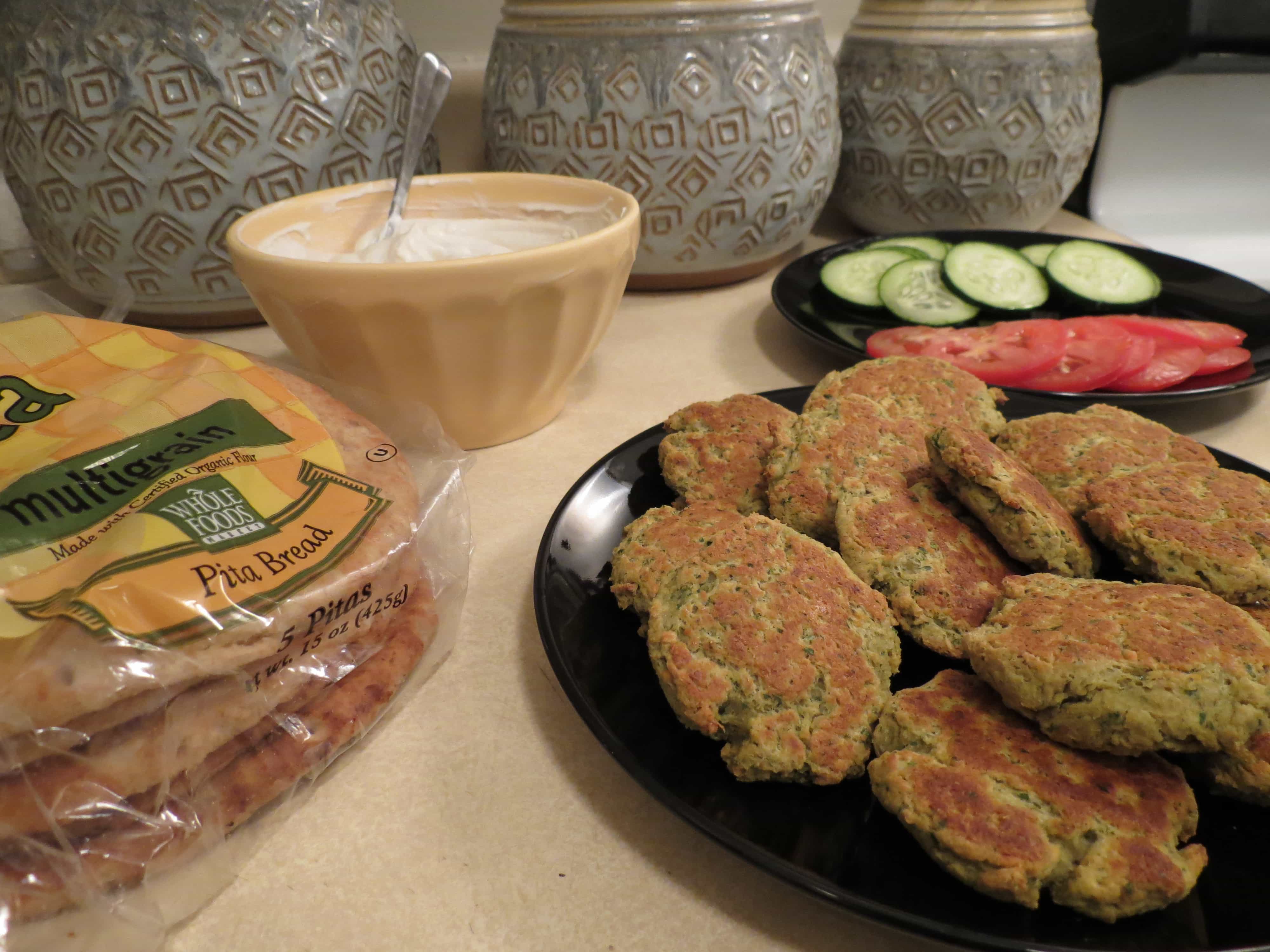 In other news, Eat Your Heart Out now has a Facebook page! Become a fan…you know you want to.

Adapted slightly from Shutterbean
Yield:
12 patties (4 servings)
Ingredients
1 15 ounce can chickpeas (garbanzo beans)
1 small onion
2-3 cloves garlic
3 tablespoons fresh parsely
1 teaspoon lemon juice
1 teaspoon olive oil
1 tablespoon tahini
1 teaspoon corriander
1 teaspoon cumin
1 teaspoon baking powder
2-4 tablespoons flour
Salt and pepper to taste
Instructions
Drain and rinse chickpeas. In a food processor, chop onion and garlic. Add the rest of the ingredients and pulse to combine, adding additional flour one tablespoon at a time as needed until mixture holds together. Cover and chill for at least 1 hour (I chilled mine while I was at work during the day).
Preheat oven to 375 degrees.
Form chilled chickpea mixture into 12 small patties. Place on a well-greased baking sheet. Bake for 15 minutes on each side, until nicely browned - note, only the part touching the pan will become brown and crispy.
Serve with pita, lettuce (or spinach, in my case), tomato, cucumber and the sauce of your choice - perhaps some tzatziki and additional tahini or
yogurt-tahini sauce.