Sharing is caring!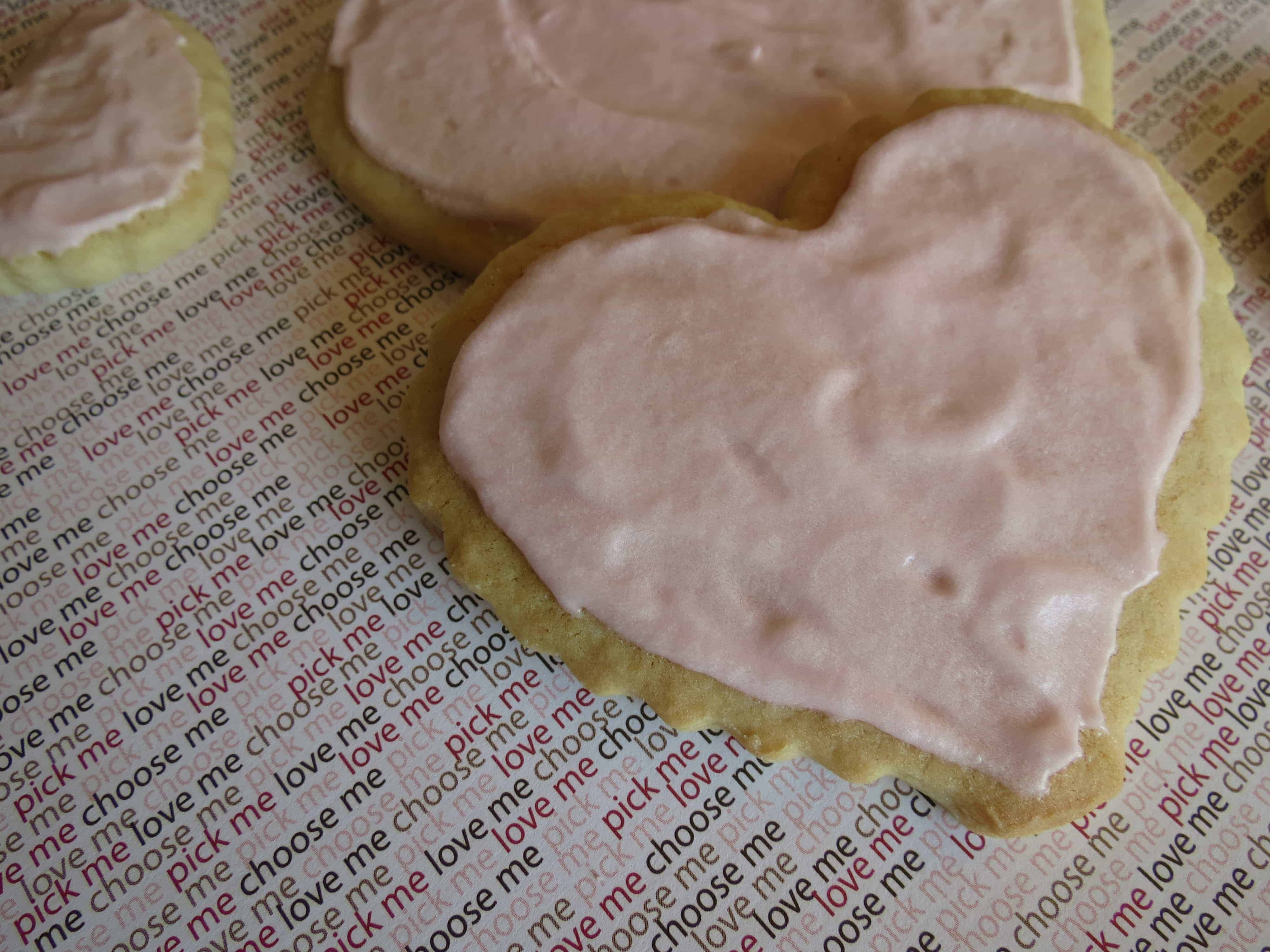 I love Valentine's Day cookies. Even in single-lady years, I have always loved them. I love the heart-shaped cutouts. I love the pink icing. I love making them for people. I love getting a box of them in the mail from my mom. I love the simplicity of showing someone – whether it be a boyfriend, best friend or family member – how much you love them with a delicious batch of cookies. Who wouldn't love that?
And to top off this love-fest, this might be the best recipe for Valentine's Day cookies that I have found. I LOVE it.
Yeah, I went there.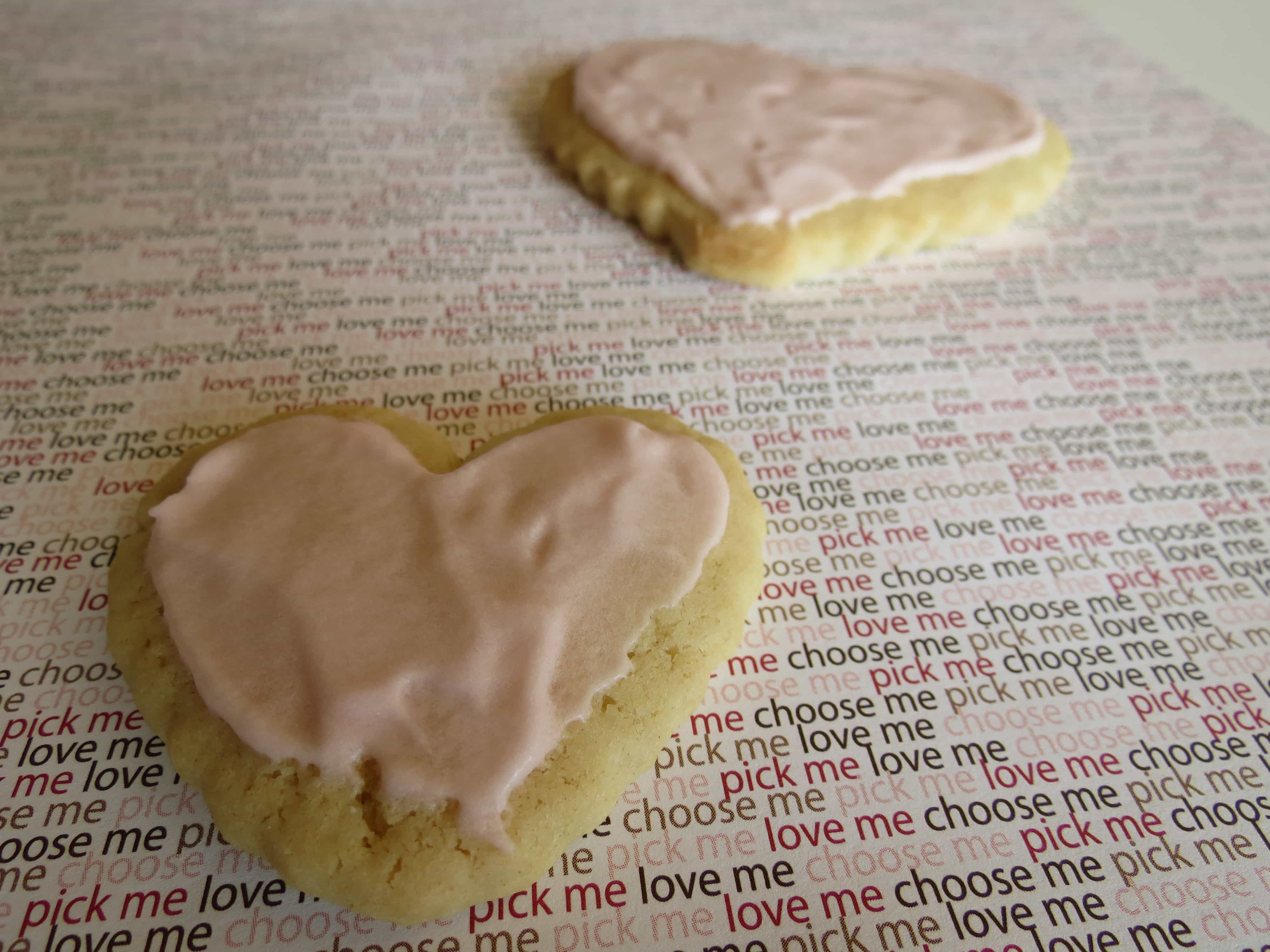 Seriously, though. This is yet another Southern Living recipe that I can't get enough of. What is it about SL recipes that are always so darn good? It's probably the butter.
The key to these cookies, however, is the almond extract. There is just enough in both the cookies themselves and in the buttercream frosting to take these cookies from being good to downright awesome.
These are the perfect cookie to make for your special someone, whomever that may be. And if it happens to be a boy you just started dating, they are also the perfect cookie to send home for him to feed to his friends so that they'll like you.
Not that I would ever do that.
(But I'm also not above food bribery.)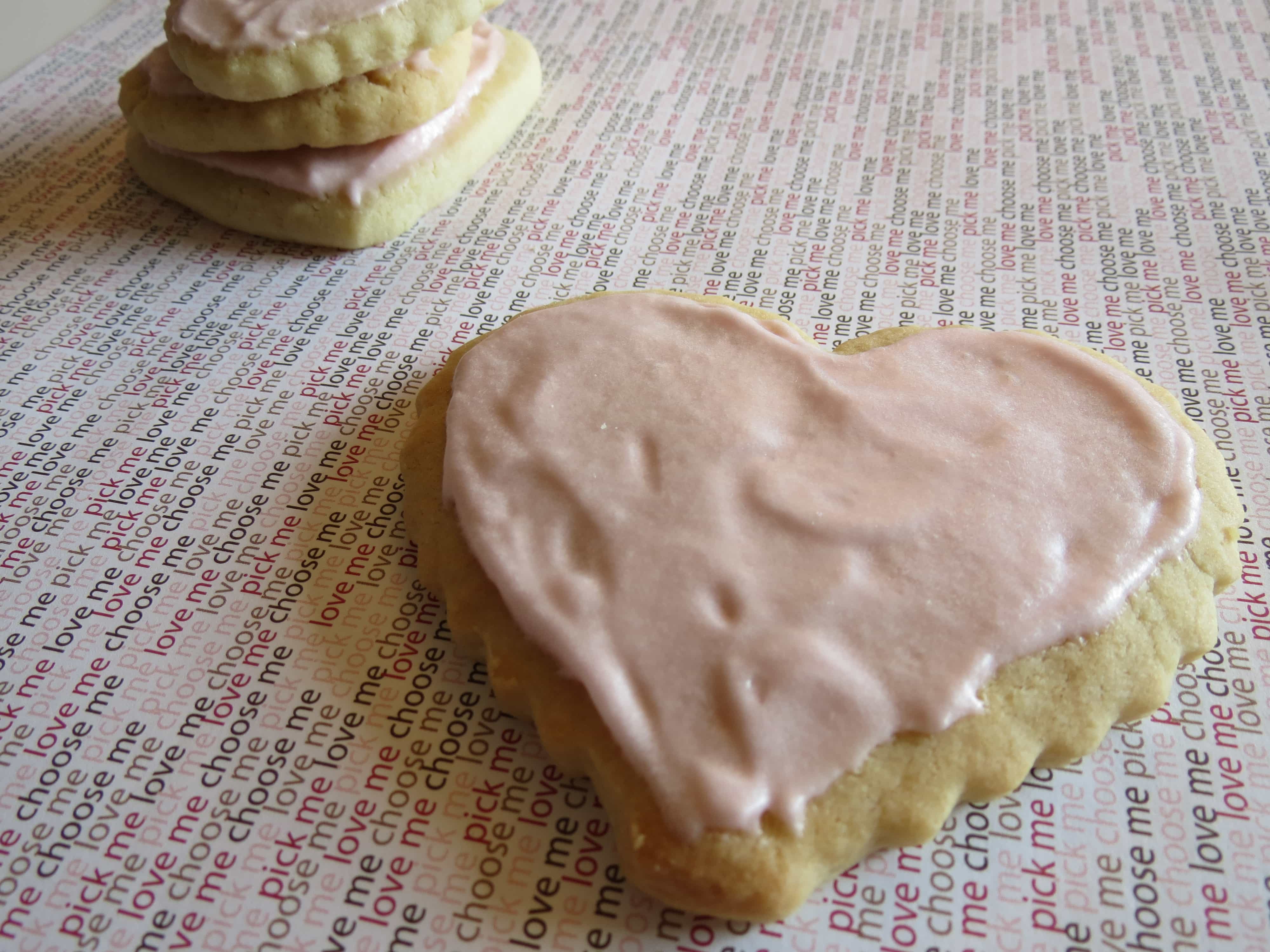 From Southern Living 1993 Annual Recipes
Yield:
4 dozen 2½ inch cookies
Ingredients
For the cookies:
1 cup butter, softened
1½ cups sugar
2 eggs
1 teaspoon almond extract
4 cups flour
1 teaspoon baking soda
For the Buttercream Frosting
⅓ cup butter, softened
3 cups sifted powdered sugar
2 tablespoons milk
½ teaspoon almond extract
Instructions
Make the cookies:
Preheat oven to 375 degrees.
Beat butter at medium speed with an electric mixer until creamy; gradually add sugar, beating well. Add eggs and almond extract, beating well. Combine four and soda; add to creamed mixture, mixing well. (If you do not have a stand mixer, you will need to stir in the flour by hand. I found that, at the end, this was easiest to do with my actual hands, as if I was kneading a bread dough.)
Roll dough to ¼ inch thickness on a floured surface. Cut with a 2½ inch heart-shaped or round cookie cutter; place on lightly greased or parchment-covered cookie sheets. Bake for 10-12 minutes. Remove to wire racks to cool. Spread with Buttercream Frosting.
Make the frosting:
Beat butter at medium speed with an electric mixer; add sugar and remaining ingredients; beating until blended. If coloring, add food coloring a few drops at a time until desired color.