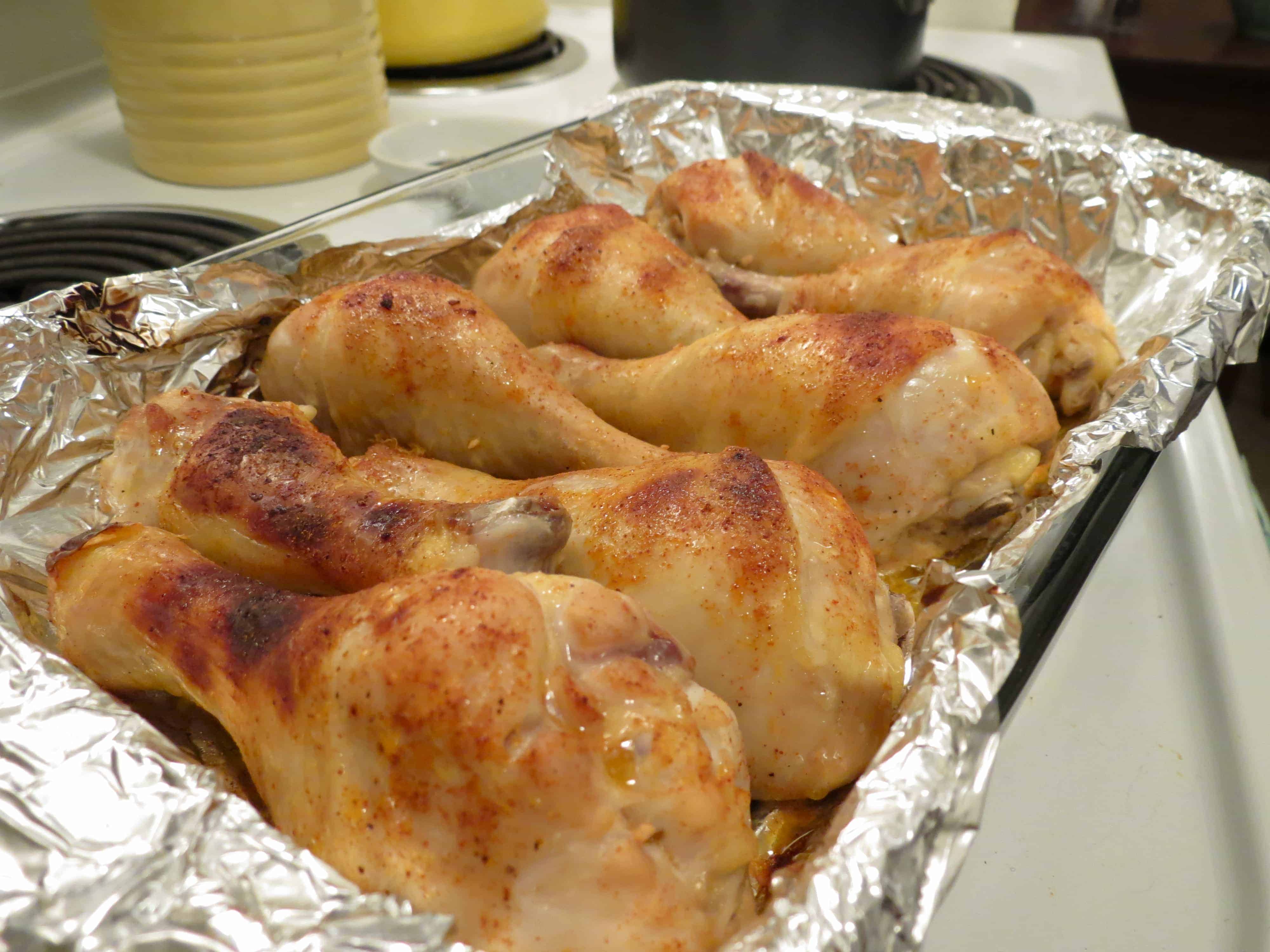 Recently, I find that when I read a new recipe (which is a lot, mind you), I automatically start thinking of how I can tweak it juuuuuust ever so slightly. Not necessarily enough to actually change it, just enough to put my own spin on things.
But every once in a while, I run across a recipe that I know neither can nor should be improved or tweaked in the slightest. There is just something about it that screams…well, usually something along the lines of, "I'm delicious, darn it, leave me as I am!"
When I saw this recipe for buttermilk roast chicken on Smitten Kitchen a few weeks ago, I just knew it was one of those recipes. Just like I knew that it would probably become one of my new favorite ways to make chicken.
Ding-ding-ding! I was right.
I'm not normally one for messing with bone-in, skin-on chicken. I'm usually a boneless, skinless chicken breast kind of girl. Easier to deal with, healthier for you, blah blah blah. But this recipe…I just couldn't get it out of my head. I couldn't stop thinking about how delicious that buttermilk brined chicken would be…I just knew that it would be juicy and flavorful and as utterly wonderful as a piece of chicken can be without being fried.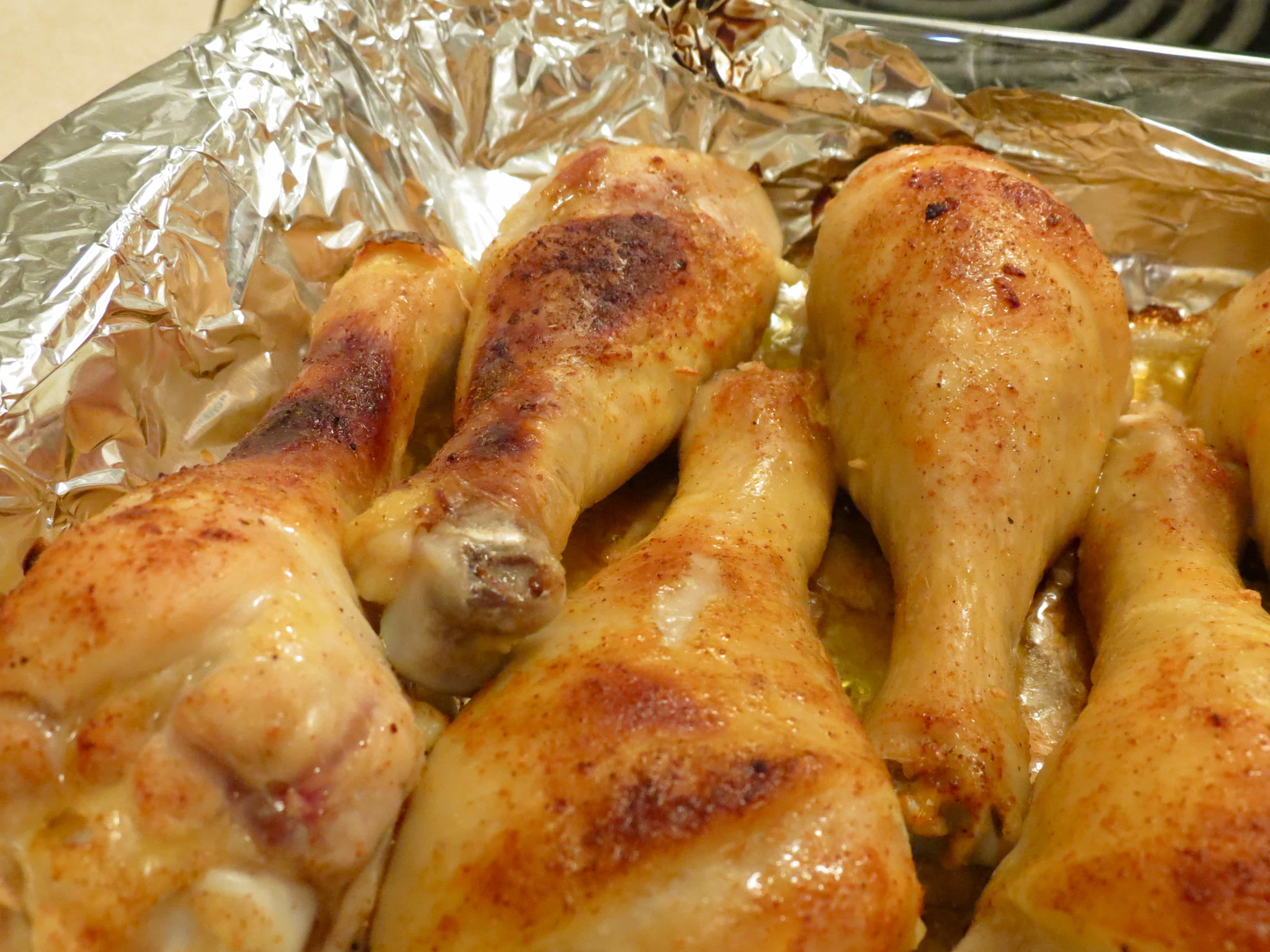 Again, I was right. We should just start assuming that I always am.
(Whoa, I can actually hear my mother laughing from three hours away…)
Let's just say that you should give this chicken a try. Not only is it a great comforting kind of delicious, it is stupid easy. Seriously. Whisk together your buttermilk bath. Let your birdie soak. Throw it in the oven. Done. The only thing easier than that might be slice-and-bake cookies (which, as fate would have it, you don't even have to actually slice anymore…don't get me started on what this world is coming to).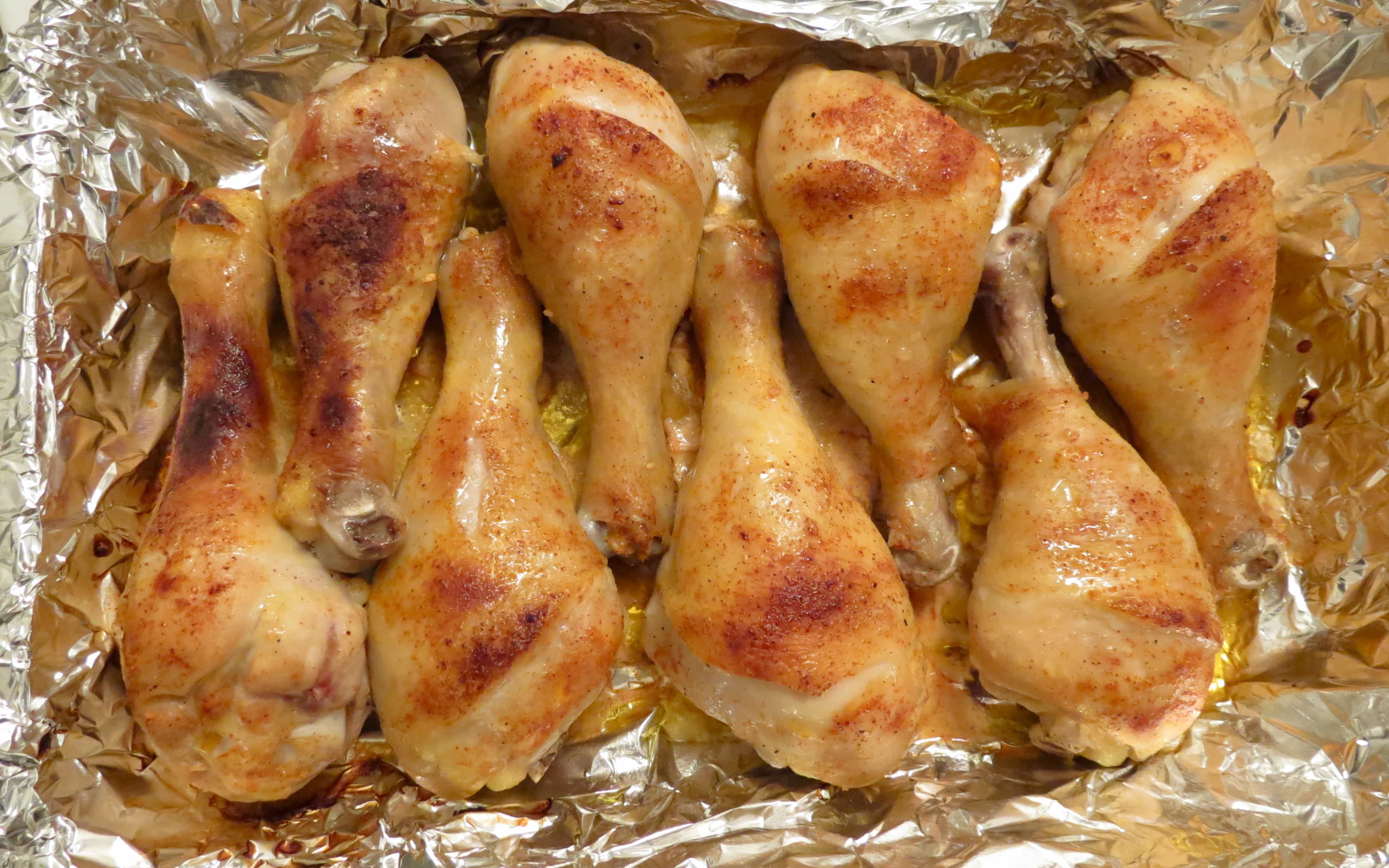 As a side note, please forgive my sadder than sad pictures today. I would say that I was rushed in getting dinner to the table because of Hungry Boyfriend, but the real truth is that I was actually the hungry one…oops.

From Smitten Kitchen
Ingredients
2 cups buttermilk
5 cloves garlic, minced
1 tablespoon table salt (use a bit more if using kosher salt)
1 tablespoon sugar
1½ teaspoons paprika, plus extra for sprinkling
Freshly ground black pepper
2½ to 3 pounds chicken parts
Drizzle of olive oil
Instructions
In a bowl, whisk together buttermilk, garlic, salt, sugar, paprika and a generous amount of black pepper. Place chicken in a gallon-sized zip-top bag or lidded container and pour buttermilk brine over them. Make sure that all of the parts are covered. Refrigerate for a minimum of 2 and a maximum of 48 hours (24 hours being preferable).
Preheat oven to 425 degrees.
Line a baking dish with foil (for easiest clean-up). Remove chicken from buttermilk brine and place in the dish. Drizzle lightly with olive oil, sprinkle with additional paprika and salt.
Roast for 30 minutes for legs (approximately 35 to 40 minutes for breasts) until brown and a bit scorched in spots. (Or, alternatively, until the internal temperature of the meat reaches 165 degrees.)