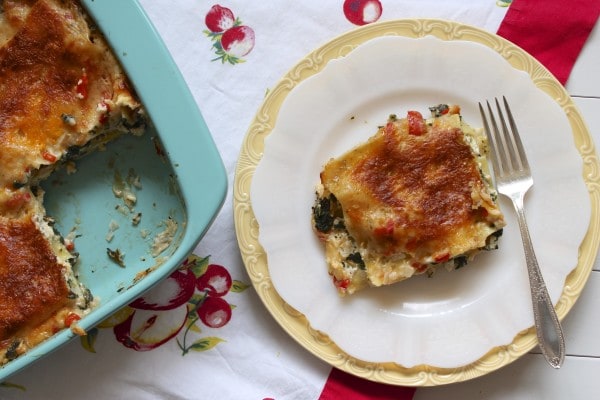 Lasagna in the summer?
I know, maybe I'm crazy. But lasagna is comfort food, and I can eat comfort food year-round.
This chicken lasagna is no exception to the comfort food rule. With a creamy white sauce studded with peppers and onions and layered with spinach, chicken, cheese and no-boil noodles, this lasagna is delicious, balanced, and easy to put together. Make it for company, or just make it on a Thursday.