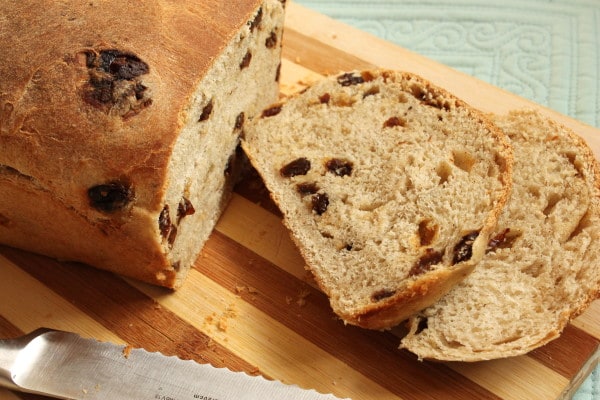 I am writing this post instead of watching the Oscars.
I can't handle missing an episode of The Bachelor (I mean, could you?), but I haven't seen enough of the nominated movies to make watching the Oscars really worth my while.
I am choosing not to contemplate too much on what this might mean about my priorities.
Before February comes to a close, I wanted to share another delicious way for you to utilize some of your sourdough starter. While our last recipe utilized some cultivated yeast in conjunction with our starter, this recipe uses only the sourdough to leaven the bread. This method produces a much more pronounced sourdough "tang" (which will, of course, get stronger as your starter ages), though it also significantly increases the time that your bread will need to properly rise.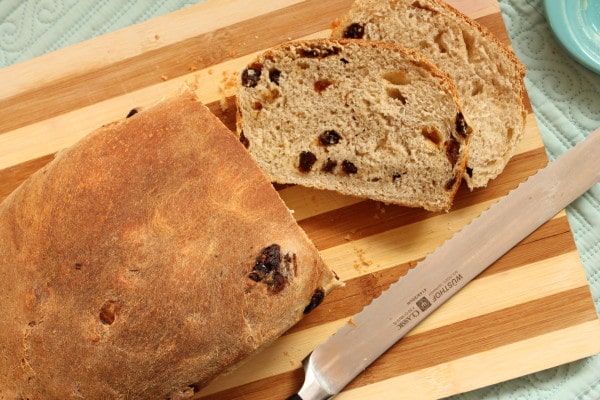 Not to worry, though! Even though this bread does take some time to rise, it is by no means difficult. In fact, the dough comes together quickly and there is very little kneading involved. Make your dough, leave it out overnight to rise, then shape it into loaves the next morning and let it rise for about half the day. Go run errands. Go to the gym. Go to a movie. Go do whatever! Come back, and find that your bread is ready to bake. It's as easy as that!
This cinnamon raisin bread makes the best toast. Your family will be clamoring to eat breakfast if they get to have this bread.