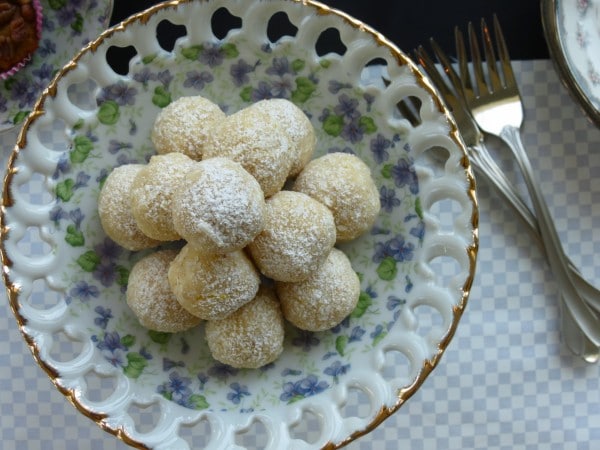 Did you all see my interview on Mommy Page yesterday?
Um, by the way, mind BLOWN that anyone wanted to interview me. Seriously. I was fairly certain that the extent of important things I had to say in life was limited to the topic of shoes. Although I do have a lot to say on that subject.
Case in point – If you follow me on Instagram, you probably noticed these beauties last week: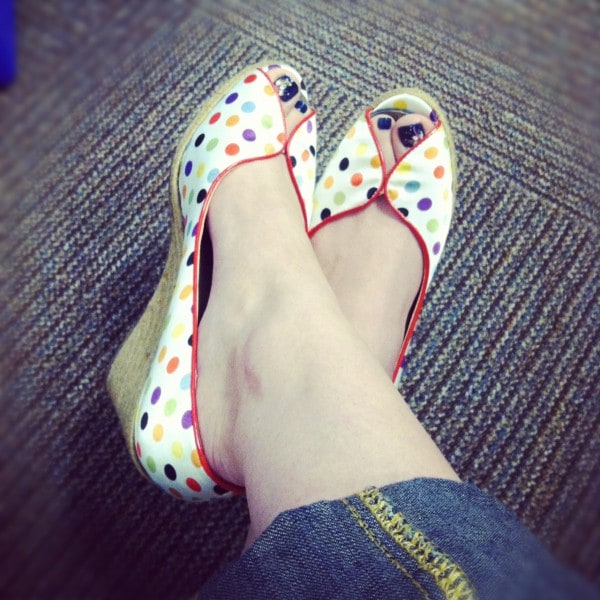 And yes, I could go on ad nauseum about how they've been my favorite summer shoes for several years now, yet never seem to stop being cute.
Aaaand I probably just lost my 2 male readers. Whoops.
Moving on.
Guys, I know it's hot. Trust me. I don't have central air, so my apartment has been balls hot for weeks now. I know it hasn't rained in eons and that there's no break in the heat in sight. (Don't even get me started on how worried I am for the farmers. Sigh.)
But these cookies don't even require you to turn on your oven if you don't want to. That's right: this is a no-bake recipe. You know what else? It's also gluten-free, using a combination of almond and coconut flour. These little cookies are (coco)nutty, lemony, and just the perfect cookie to pull together when it's too hot to even think.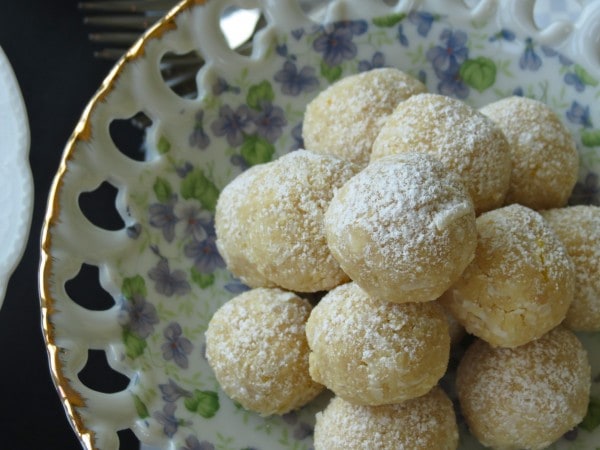 I think they're awful pretty, too, don't you agree? When I was little I would have died to have a tea party with these little cookies. Now? Well…now I just wolf them down while standing in front of the fridge with the door open (don't hate…remember, no central air!). Clearly I only get classier with age.
So what have we learned today?
– I have too much to say about shoes.
– It's hot.
– These are the perfect thing to make this week when you're craving sweets but don't want to turn on the oven.
Now, get to it!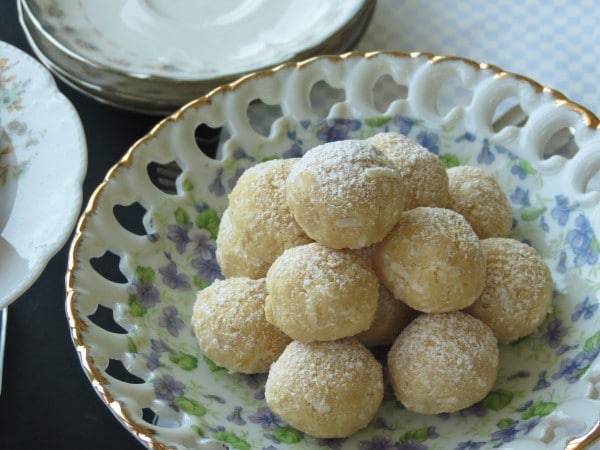 Recipe type:
From Addicted to Veggies
Ingredients
1½ cups almond flour
1½ cups shredded unsweetened coconut (yes, unsweetened is important!)
⅓ cup coconut flour
2 big pinches of salt
6 tablespoons agave nectar
1 tablespoon lemon zest
¼ cup lemon juice
2 teaspoons vanilla
¼ cup + 1 tablespoon melted coconut oil
Instructions
Mix together the almond flour, coconut, coconut flour and salt in the bowl of an electric mixer; set aside.
In a separate bowl, stir together the agave, zest, juice and vanilla. With the mixer on, slowly stream the wet ingredients into the dry ingredients until thoroughly combined. With the mixer still running, stream in the coconut oil. The batter will start to thicken as the coconut oil cools.
Form cookies into 1-inch balls and place on a parchment-lined cookie sheet (you will need to flatten the bottoms slightly).
At this point you can do one of two things:
Place cookies in an oven set to the "warm" setting, with the oven door cracked open, for about an hour. You are looking for your cookies to be dry on the outside, but still moist on the inside. Once cookies have cooled, place them in the fridge to chill and set before serving. Note: This is the method I used and personally would recommend.
Place cookies in the refrigerator for an hour to chill and set before serving. This will result in a soft, moist cookie, almost more like a cookie-dough ball.
Notes
I recommend lightly dusting the tops of the cookies with powdered sugar before serving. Cookies with last, well wrapped, in the refrigerator for up to 4 days.