Chicken enchiladas and pasta salad fell in love and had a baby. Trust me, you're gonna want this pasta salad love child.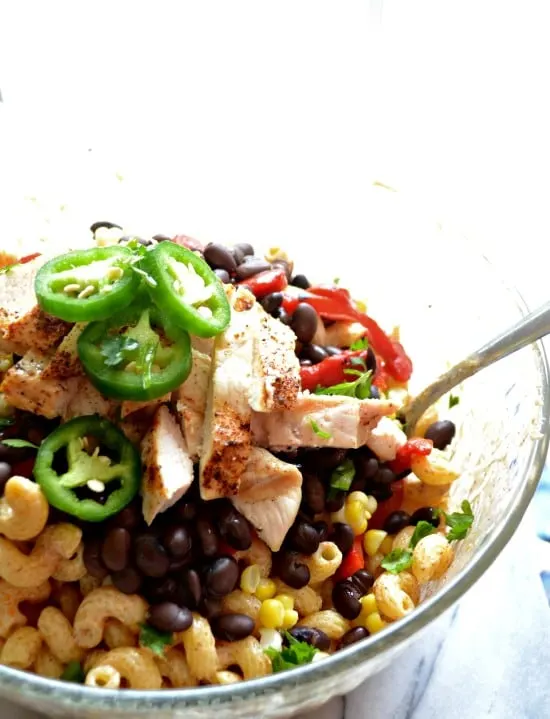 Hey, y'all! While I'm at home taking care of my momma, my dear friend Stef from Sarcastic Cooking graciously offered to share a delicious recipe with you guys. I want to face-plant into this Creamy Chicken Enchilada Pasta Salad – it would be perfect redefined comfort food this week! So without further ado…here she is!
_________________
Tuesday was one of those "nothing seems to be going right" kind of days. Andy has not been sleeping through the night. I am going to say it is teething. Am I 100% sure of that? No. But teething is much better than sleep regression or thinking he will never ever sleep through the night again. Yes, that is a bit dramatic, but that is me.
Andy didn't nap. He didn't want to be held. He didn't want to sit. He didn't want to bounce. He didn't want to eat. It was like everything I was trying was not suitable to ease his little mind. I honestly think he had no idea what he wanted.
Now, you guys know me. You know I am a bit of a Sad Sally. A Debbie Downer. A Negative Nancy, if you will. It is so hard for me to get out of a funk. These little battles with my child may seem like nothing to a Sunshine Susan who has beams of light and rainbows shooting out her ass. But I felt defeated. I really had to just shut down. I had to go to sleep as soon as Mike got home that night and just reboot and restart the next day.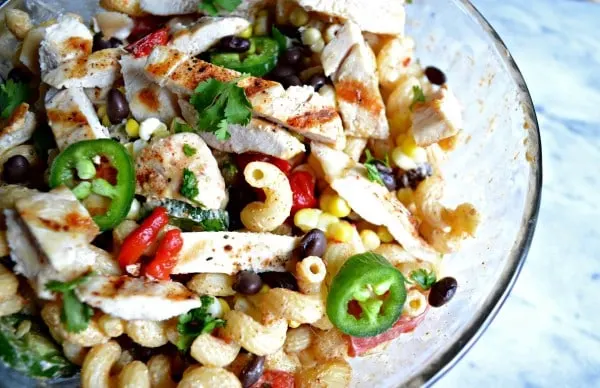 The next morning, after yet another 3am wake-up call from Andy, I just decided to be positive. PMA all day, erry day!!!
Here are some helpful tips to keep that positive mental attitude going, just in case you are a Debbie Downer like me:
Go for a walk! I started getting out of the house and going on two hour walks with Andy. I cannot take Weezer for that whole time because he is an old fat man and will not last that long.
Keep smiling. I think I read somewhere that just smiling alone can do wonders to change your state of mind. Plus, Andy feeds off my energy, so if he sees me smiling, he will keep smiling.
Focus on all the great things you have in your life. Even though at times I was super frustrated with Andy, I remembered how lucky I was to have him in the first place.
Think about things you like: a sleeping child, polite people, overly friendly elderly people, pugs, sitting out on the deck with a good book, etc.
Make Mexican food of any kind for dinner. A good spicy burrito or enchilada always make me happy.
And those, my friends, are my little tips to get yourself out of a funk. It is also helpful to remember there is wine at the end of this tunnel! Wine and enchilada pasta salad!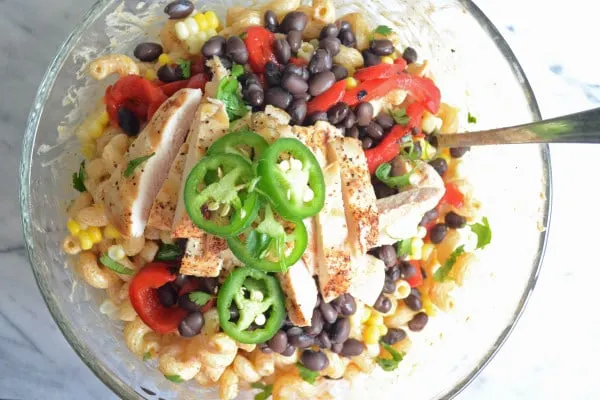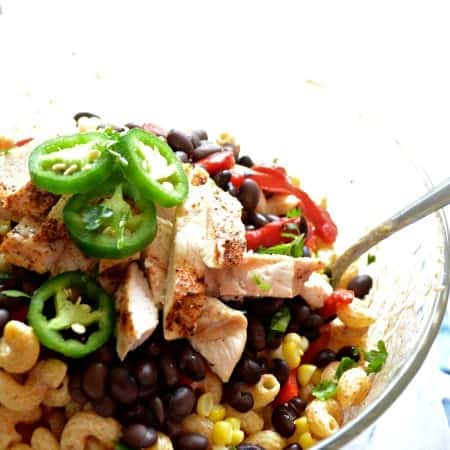 Ingredients
2

Grilled Chicken Breasts

sliced

½

Pound

Cooked Macaroni/Fusilli/Farfalle Noodles

1

Cup

Corn Kernels

¾

Cup

Black Beans

¾

Cup

Sliced Jarred Roasted Red Peppers

1

Jalapeno

sliced

½

Cup

Nonfat Plain Greek Yogurt

¼

Cup

Red Enchilada Sauce

Fresh Cilantro and Diced Red Onion for garnish
Instructions
In the bottom of a large salad bowl, mix the Greek yogurt and enchilada sauce together. Add the noodles and toss to evenly coat.

Add all of the other ingredients on top of the noodles. Mix just before serving and garnish with fresh cilantro and red onion.