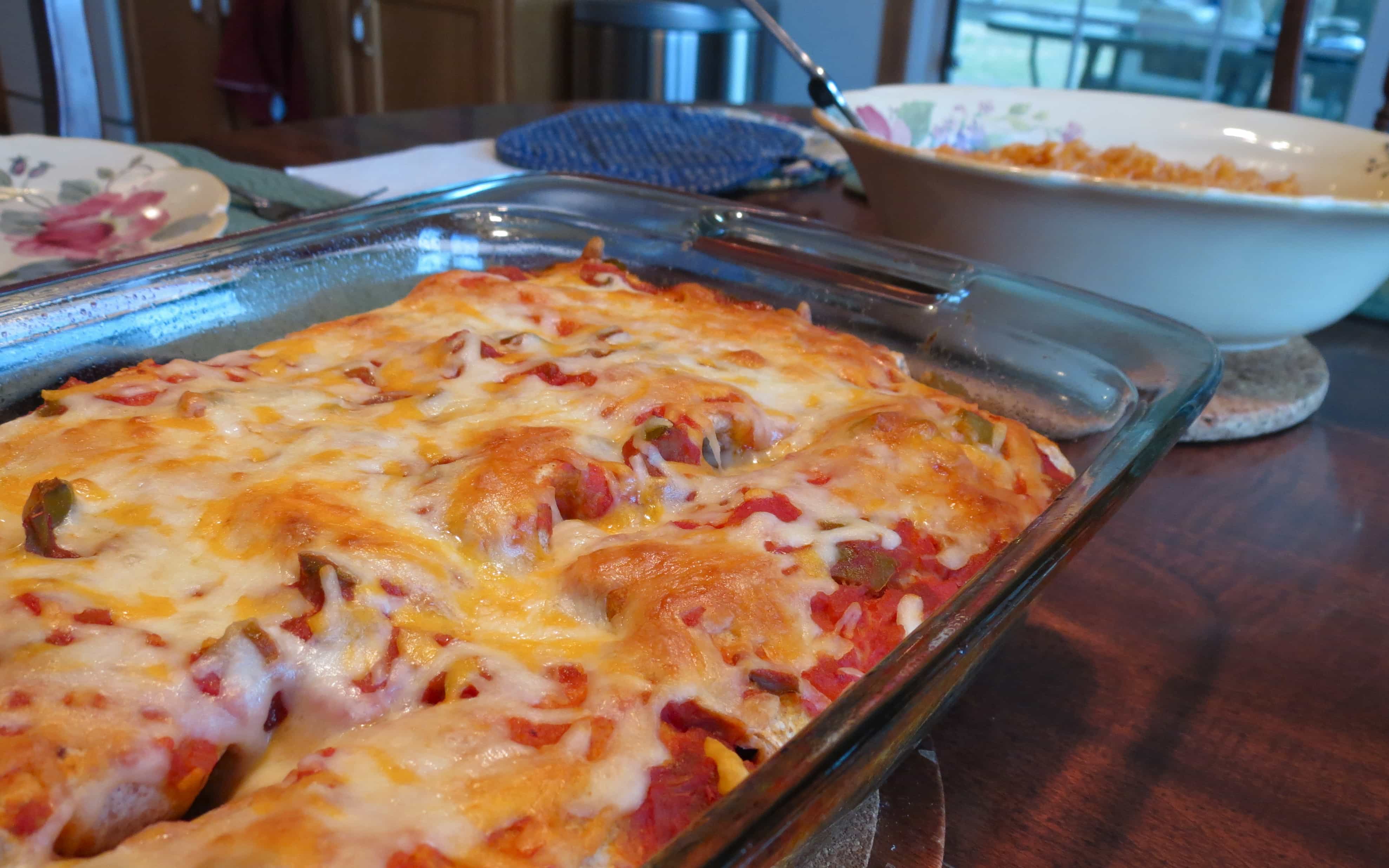 Last week kind of turned into dessert week here, didn't it? Cookies…pie…pudding…whoops.
Thing is, I can't really promise you that the next couple of weeks are going to be a lot better on the baked goods front. Recently, most of my inspiration seems to be coming in the form of flour, butter and sugar. And I've been eating pancakes and waffles for dinner a lot. Whoops again. Luckily, warmer weather is upon us which means an influx of fresh vegetables soon, so you can be looking for less carb-driven posts in the near future. Just try not to get too freaked out about swimsuit season until then, ok? (Not that you have anything to worry about – you're gorgeous!)
For now, I will shake things up a bit with a savory post. How about some enchiladas? Maybe some Mexican rice on the side?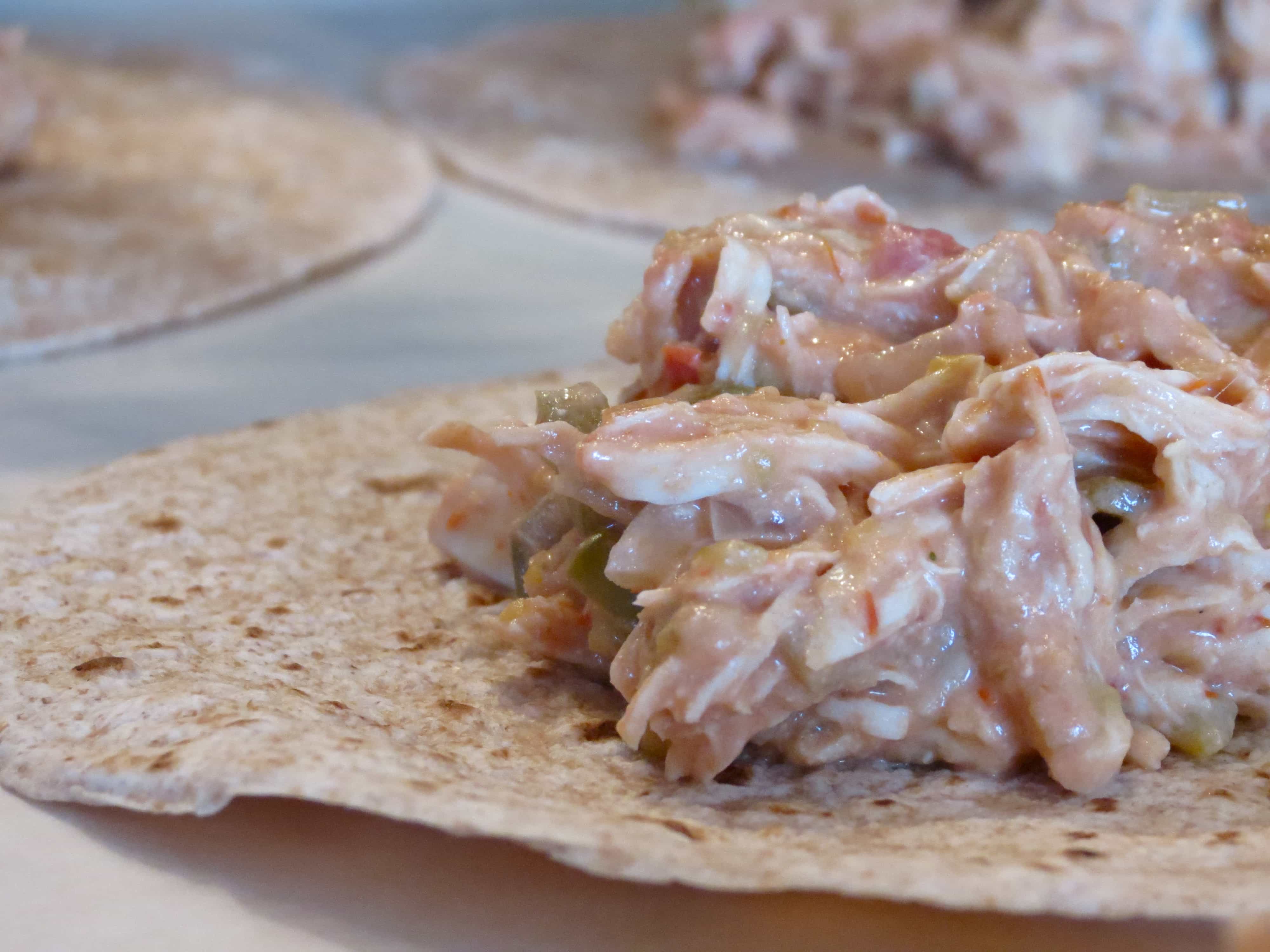 A couple of things about these enchiladas: First, I know it probably seems like there are quite a few steps to making these. And you might be right. But once you know what you're doing, things come together pretty quickly. Also, it makes a fair amount, so unless you are trying to feed a small army (which you probably could), you can count on this being two meals (for an average-sized family, more if there's just two of you).
Second, the original recipe called for some stupidly skimpy amount of salsa, something like a cup. You'll see that I upped that to be a full jar. Go with me here; no one wants dry enchiladas! And really, salsa isn't bad for you, so it's not like I astronomically increased your caloric intake.
I think these guys are great served up alongside some Mexican rice. Sure, you could buy the boxed mix…I'm not going to pretend like I haven't before…but not only is this recipe just as quick and easy to make, it cuts out those nasty preservatives and leaves you with ingredients that you can actually pronounce. Whoa! See, I've still got your health in mind.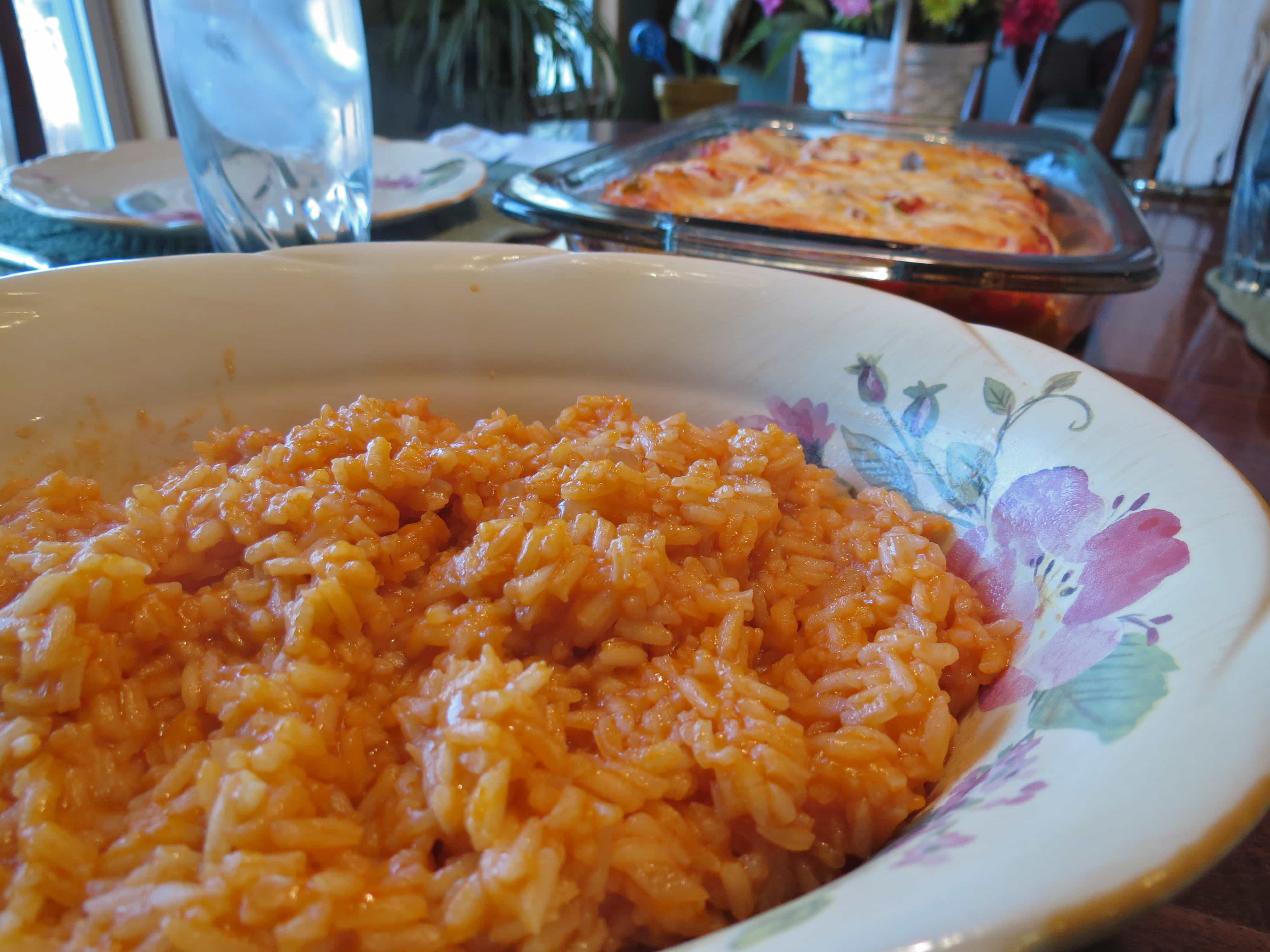 Now all we need is a pitcher of margaritas. Where's the tequila?
Fiesta Chicken Enchiladas
This is not an original recipe; that being said, wherever the recipe DID originate from seems to have long since disappeared. Just let it be known that this is an adapted recipe, not an Eat Your Heart Out original.
Makes 8 enchiladas
1 small onion, chopped
1 clove garlic, minced
2-3 cooked chicken breasts, shredded (I suggest 2 if feeding less people, 3 if feeding a whole family)
1 jar salsa, divided
4 ounces cream cheese, cubed (reduced fat is fine)
1 teaspoon cumin
1 4-ounce can green chiles, drained
1 cup Mexican blend cheese, divided
8 tortillas (not the burrito-sized ones…although you could use those and make fewer enchiladas. Your choice.)
Preheat oven to 350 degrees. Spray a 13×9 inch baking dish with cooking spray and set aside.
Heat a tablespoon of olive or vegetable oil in a large skillet over medium heat. Add onions and garlic; saute 2 minutes. Add chicken, 1 cup of the salsa, cream cheese, cumin and chiles; mix well. Cook until heated through, stirring occasionally. Remove from heat; add 1/2 cup of the shredded cheese and mix well.
Lay out the tortillas. Evenly divide filling amongst tortillas and roll them up. Place, seam side down, in the prepared baking dish. Top with the remaining salsa (here is where you can use your judgement on how much salsa you want to use, but we usually just finish up the jar) and cheese.
Bake 15-20 minutes or until heated through and cheese is melted and bubbly. Serve alongside Mexican rice.
Mexican Rice
From Allrecipes.com
Serves 4
3 tablespoons vegetable oil
1 cup uncooked long-grain rice
1 teaspoon garlic salt
1/2 teaspoon cumin
1/4 cup chopped onion
1/2 cup tomato sauce
2 cups chicken broth
Heat oil in a large saucepan over medium heat. Add rice and cook, stirring constantly, 2-3 minutes. While rice is cooking, stir in salt and cumin.
Add onions and cook until tender. Stir in tomato sauce and chicken broth; bring to a boil. Reduce heat to low, cover and simmer for 20-25 minutes or until the rice has absorbed the liquid. Fluff with a fork and serve.