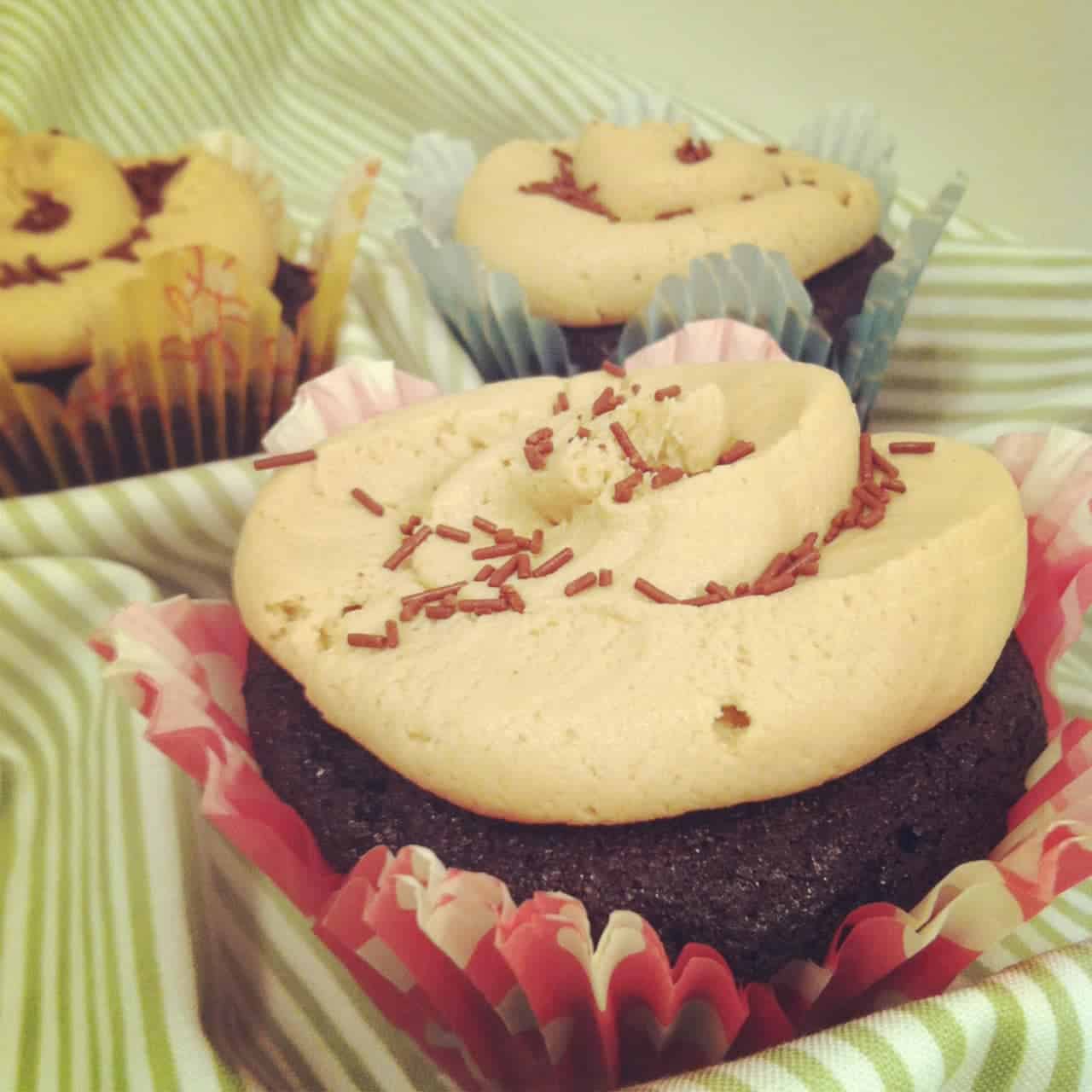 You know what is just plain good for the soul?
Going to the zoo.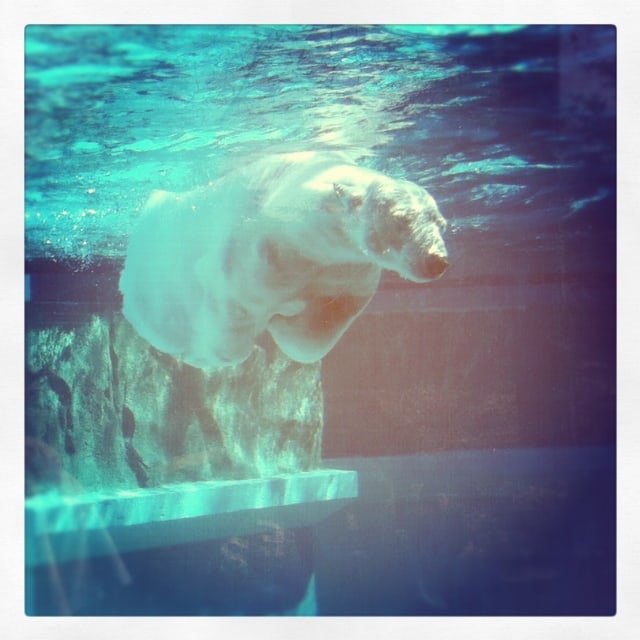 It's the perfect opportunity to make friends with a polar bear!
I really wanted to know what his name is. They should have had a sign telling me that.
Also good for the soul?
Flying a kite.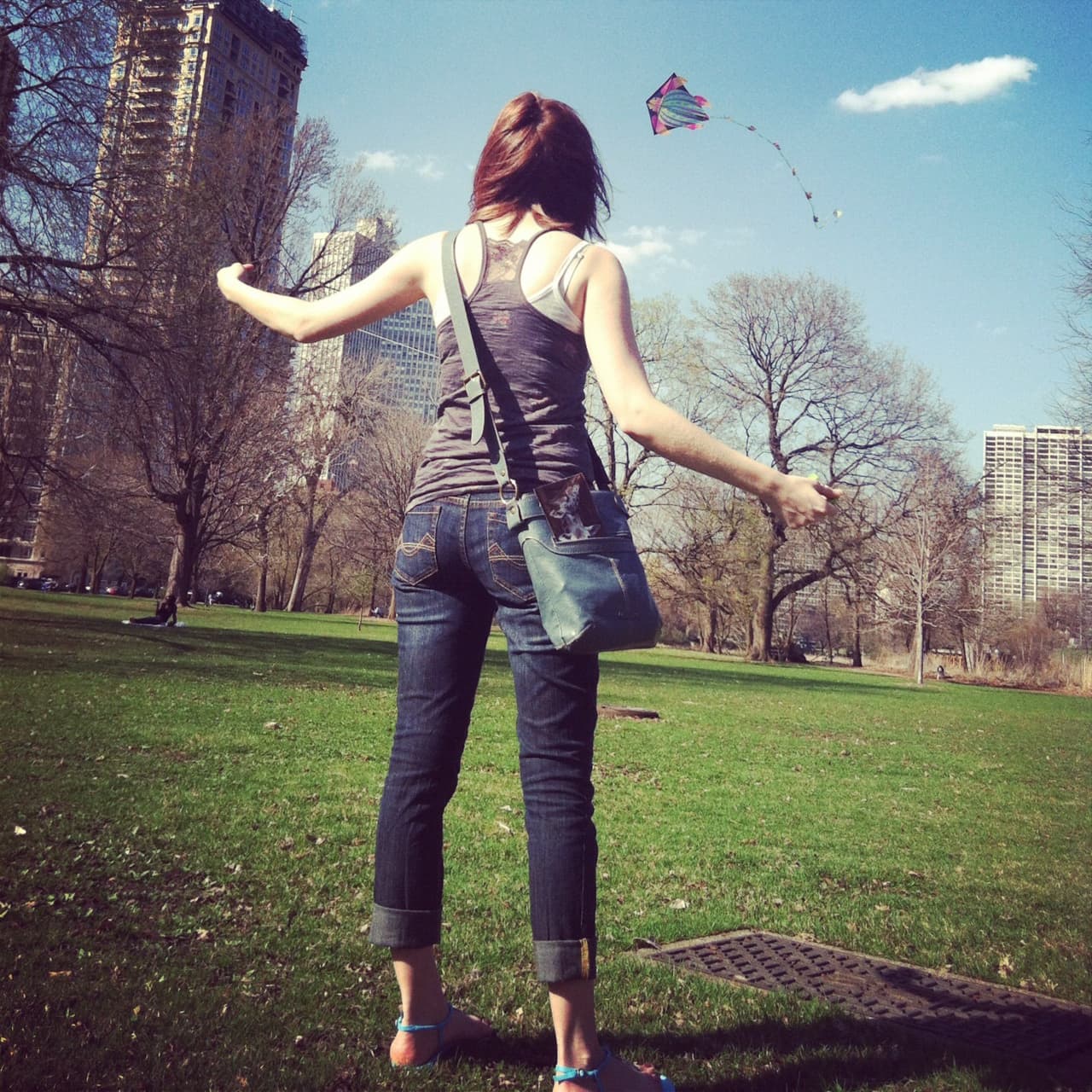 It was my first time flying a kite. Well, I think I might have flown one with my parents when I was like two or three, but I don't really remember it so it doesn't technically count.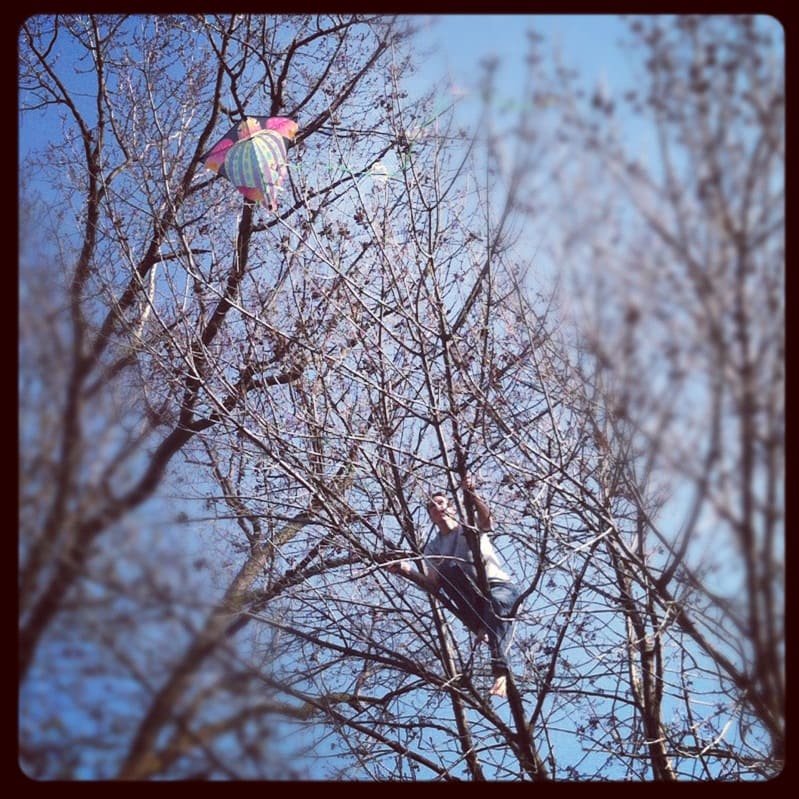 I accidentally got said kite stuck in a tree. I was super upset about this, so Boyfriend insisted on climbing the tree to rescue it (the kite is a turtle, in case you were wondering, which somehow made its potential demise in the tree that much more upsetting to me).
Kite was rescued. Boyfriend received a round of applause from some random onlookers in the park. Turtle made it home safe and sound and in one piece, as did Boyfriend. I was immensely relieved about all of these things.
You know what ELSE is good for the soul?
Baking cupcakes.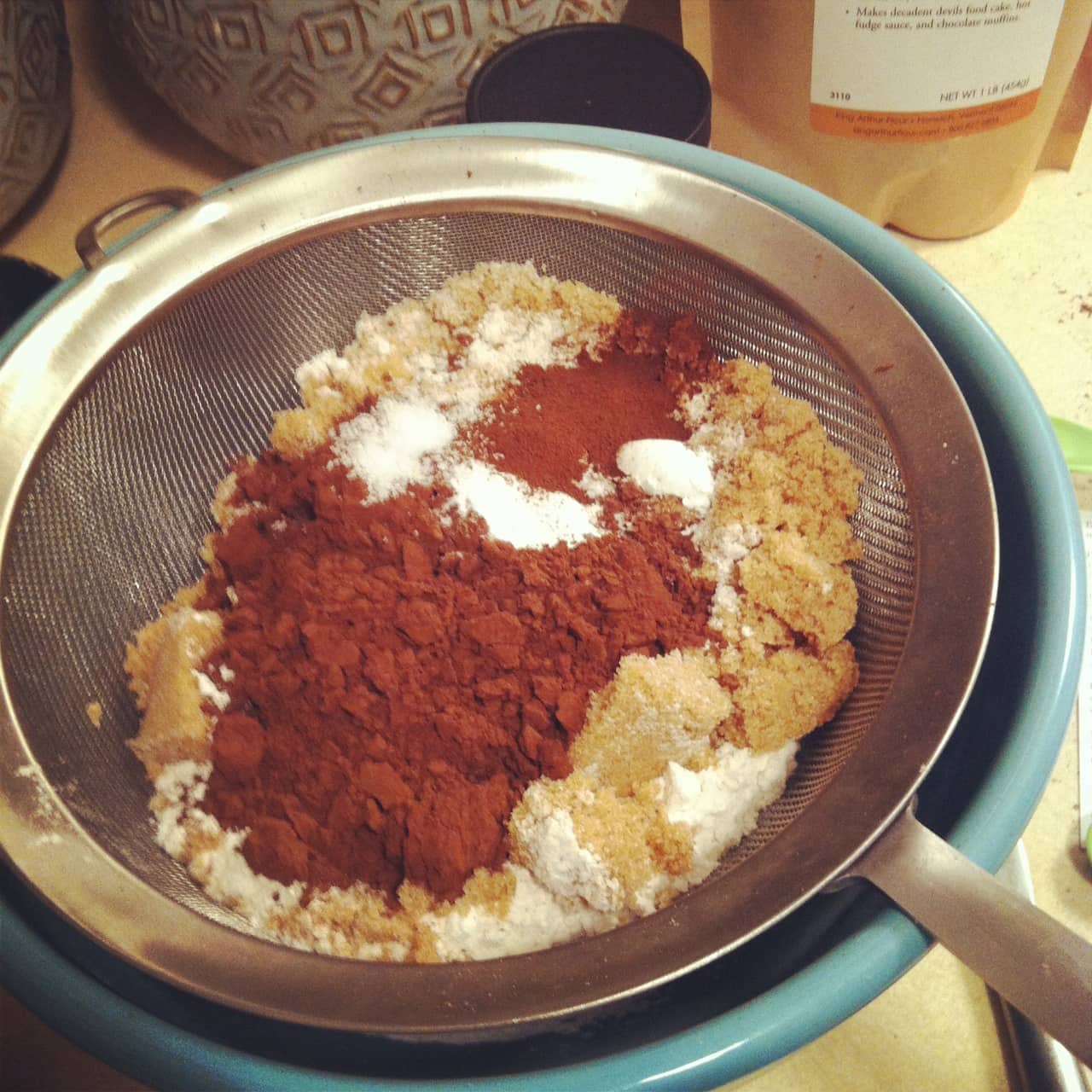 Sometimes when I need to sift through messy real-life situations, I do so while sifting through baking situations. It's therapeutic. It reminds you that things can seem crazy messy and disjointed, but at some point they will come together and make sense again.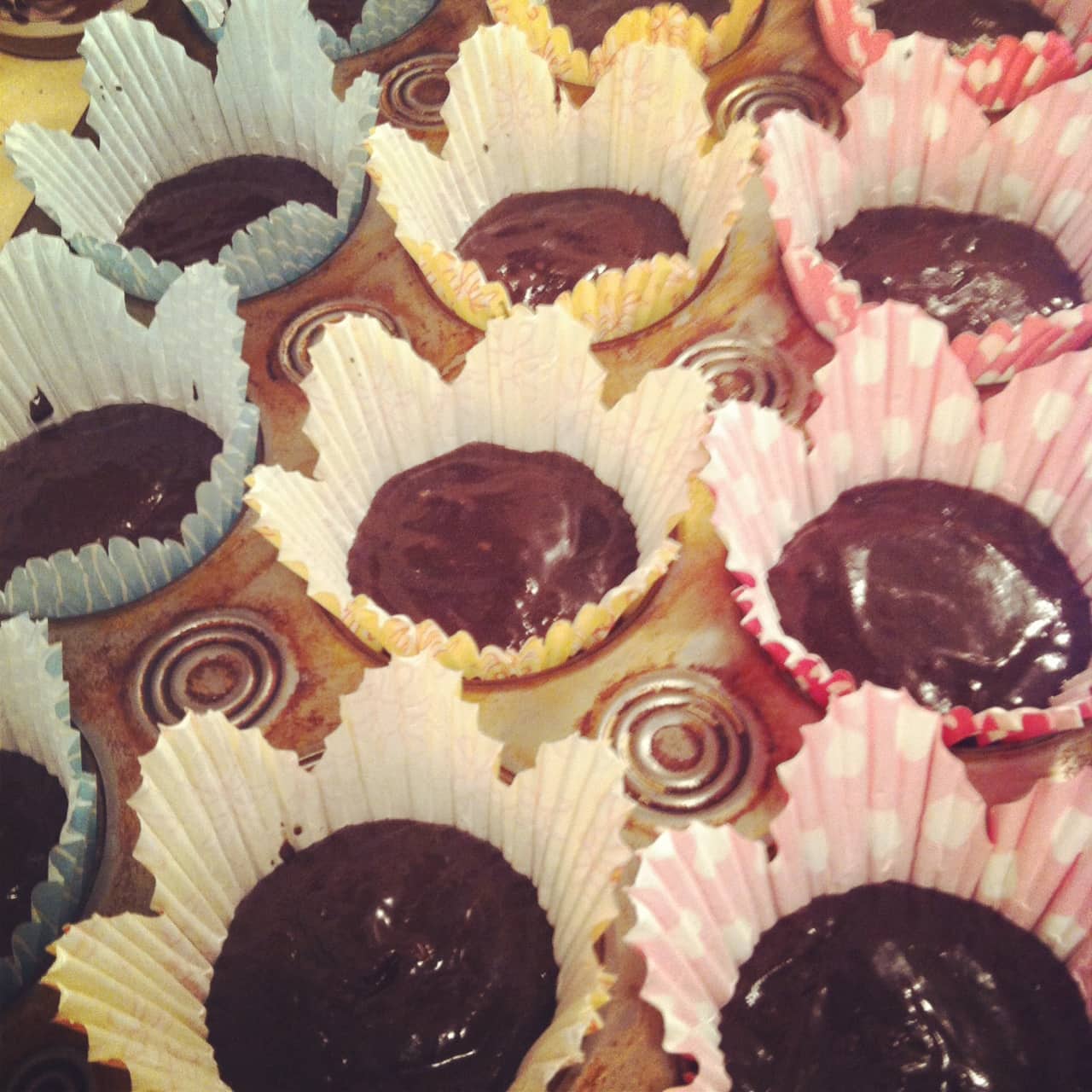 See? Somehow things are already starting to look better.
I got these cutesie flower-shaped cupcake liners at Target. Raise your hand if you love Target! Me, too. (My bank account isn't such a fan, though.)
I also need to buy a less-ugly muffin tin. Sorry about that…some things just fall to the bottom of the priority list without even realizing it.
These mocha cupcakes with coffee buttercream frosting are a Joy the Baker recipe and are super simple to whip together. It seemed appropriate that I should post these today since she is rolling through Chicago this Saturday on her book tour. I won't even mention how crazy (or, as Joy would say, BONKERS) excited I am about this.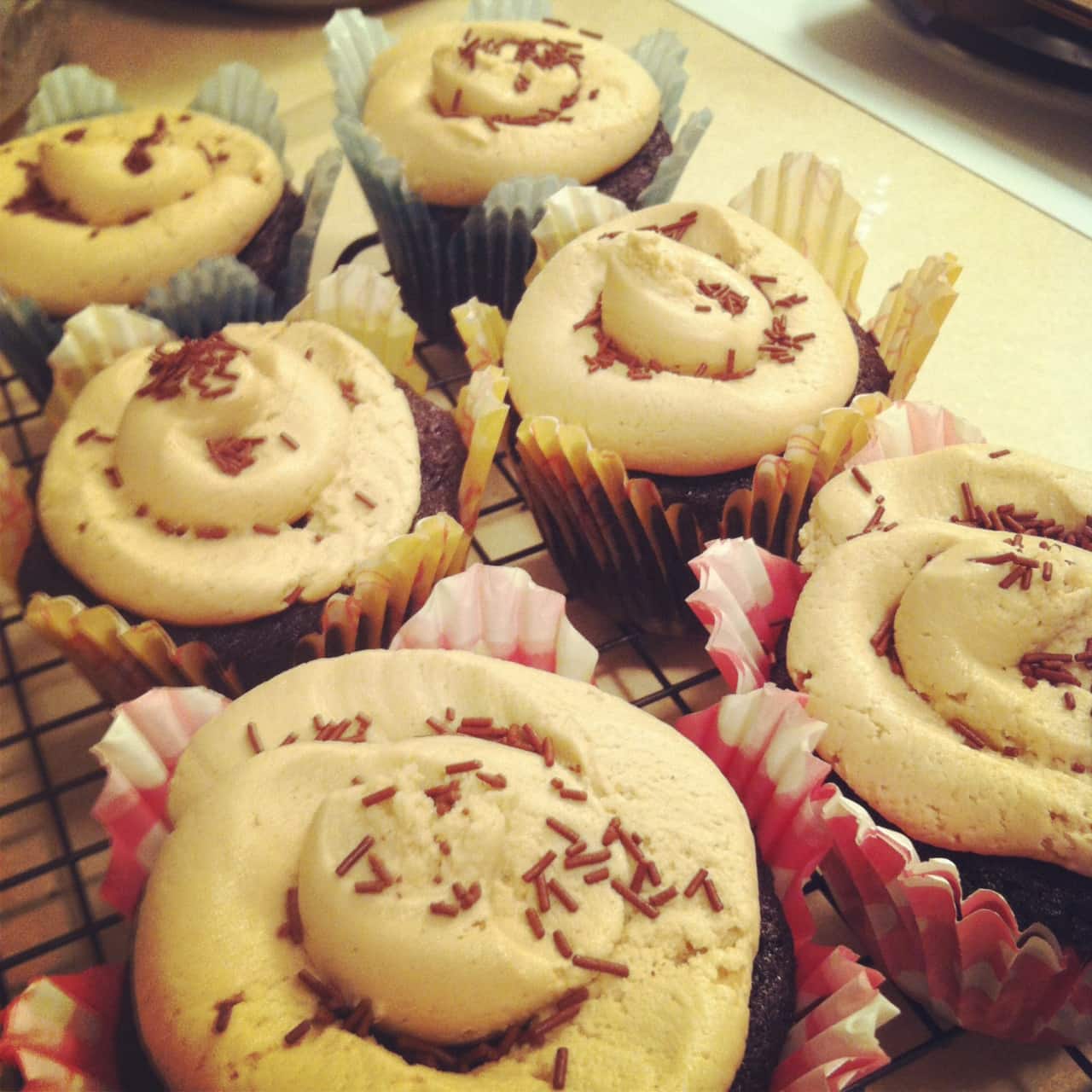 If you make these and feed them to your coworkers, they're going to think you're pretty much the coolest person on the planet. I should know…because that's exactly what I did.
(People love cupcakes!)

Deep Dark Mocha Cupcakes with Coffee Buttercream Frosting
From Joy the Baker
Ingredients
For the cupcakes:
1 cup plus 2 tablespoons flour
1 cup packed brown sugar
½ cup double-dutch cocoa
1 teaspoon baking soda
¼ teaspoon baking powder
1 teaspoon instant espresso
¼ teaspoon salt
⅓ cup vegetable oil
1 cup buttermilk
2 teaspoons vanilla
For the Coffee Buttercream Frosting:
½ cup unsalted butter, softened
3 cups sifted powdered sugar
1 teaspoon vanilla
2 teaspoons hot water
1 teaspoon instant espresso
Instructions
Make the cupcakes:
Preheat oven to 350 degrees. Line a muffin tin with paper cupcake liners. Set aside.
In a large bowl, sift together dry ingredients. In another bowl, whisk together the oil, buttermilk and vanilla. Slowly whisk the wet ingredients into the dry ingredients just until mixed (over-mixing will create a tough cupcake!).
Spoon the batter into the prepared pan. Bake for 20-24 minutes or until a toothpick inserted into the center of a cupcake comes out clean. Allow to cool in the pan for 10 minutes before placing on a wire rack to cool completely. Frost with coffee buttercream frosting.
Make the frosting:
In a large bowl, beat together butter and one third of the sugar until thick and incorporated. In a small bowl, combine vanilla, hot water and espresso until the espresso powder is dissolved. Add the rest of the sugar and the espresso mixture to the butter mixture. Beat on medium speed until smooth and slightly fluffy. Spread on cooled cupcakes and top with sprinkles!