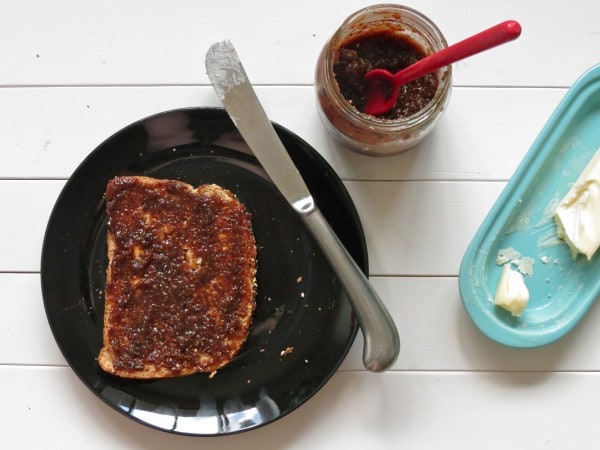 A couple of weeks ago two of my best friends moved to Miami, Florida.
In between what Erin likes to refer to as the "daily monsoons", it is apparently balls hot there. Meanwhile, as soon as they left Chicago, it dropped from 90+ degrees every day to mid-70s.
In other words: As soon as my friends moved to where it is summer year-round, it became fall here. I'm not complaining.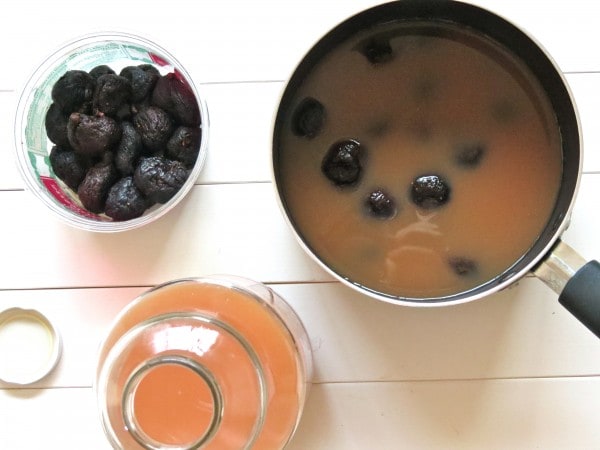 With the advent of being able to sleep with my windows open and straighten my hair again came the desire for fall flavors. While I am perhaps not to the pumpkin stage yet – although we all know how I prefer sweet potatoes to pumpkin anyway – and am still a couple of weeks away from being able to bust out the apple recipes, I was definitely craving something akin to apple butter the other day.
Enter: Fig butter.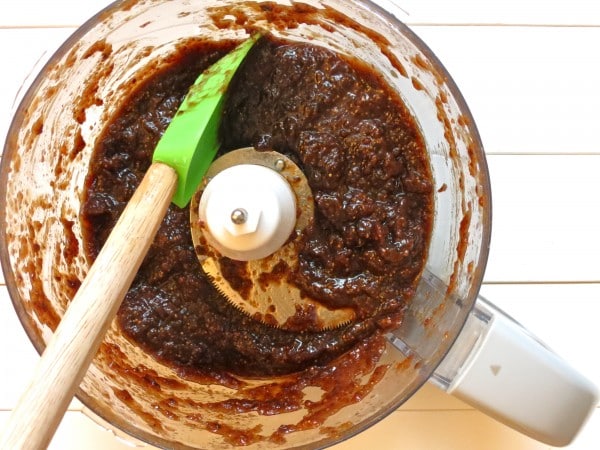 This stuff is easy to make (is anyone else noticing that I'm on an easy recipe kick lately?). It requires essentially no effort or active time from you. Soak, simmer, puree, chill. Done.
So what are we going to do with our fig butter? First, put it on a piece of toast. Next…well, you'll find that out later this week. But I will tell you this: it's ridiculously easy, too.
Someday I'll stop being lazy. Maybe.
Just kidding.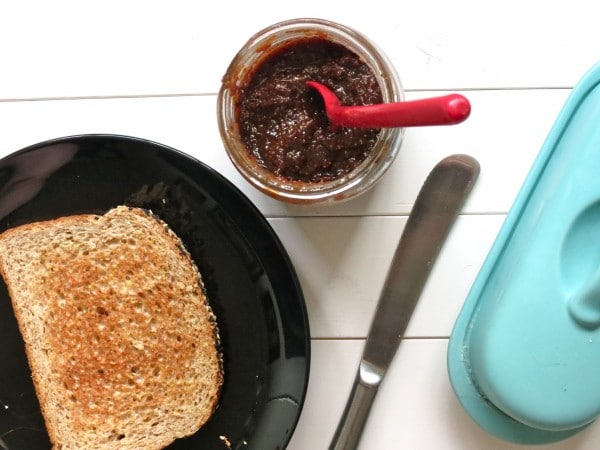 Fig Butter
Makes about 1 1/2 cups
1 cup dried figs (about 6 ounces), stems removed
1 1/2 cups pressed apple juice
2 tablespoons sugar
1 tablespoon triple sec (optional, though highly recommended – you could also substitute the same amount of orange juice)
Place figs in a medium sauce pot. Cover with apple juice; allow to soak for 15 minutes.
Add sugar and triple sec; stir to combine. Bring mixture to a boil, then reduce heat and allow to simmer for 20-25 minutes. Remove from heat and allow to cool.
Puree mixture in a blender or food processor until smooth. The butter may seem a little runny at first, but once it chills it will thicken up considerably.
Fig butter will last, in an airtight container in the refrigerator, for at least a week, probably closer to 10 days.