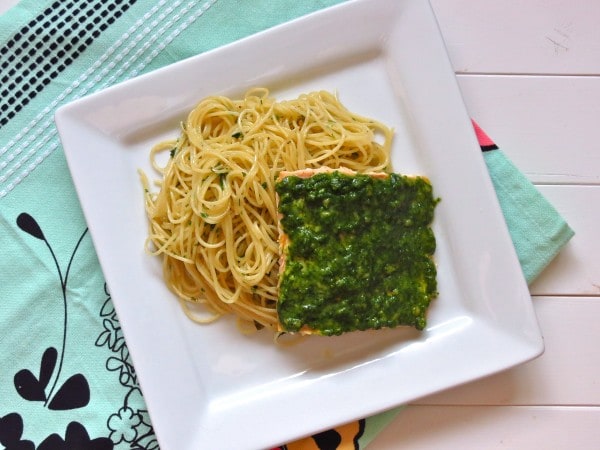 I just finished baking a batch of cupcakes for a friend's birthday.
During this baking extravaganza, as happens during many of my baking extravaganzas (or cleaning extravaganzas, though those happen far less frequently), my kitchen magically turned into a Broadway theatre as I belted it out to the soundtrack from Funny Girl.
I have zero shame about this.
If you have never watched Funny Girl, I must ask you to do so immediately.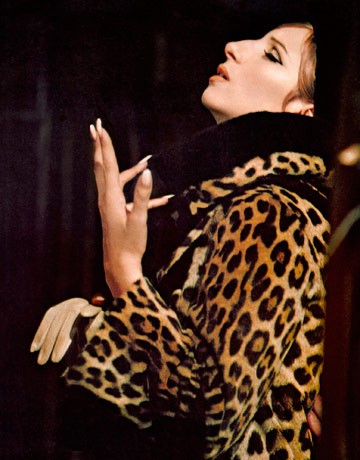 First of all, Barbara Streisand is a goddess. Pure and simple.
Secondly, a young, gorgeous Omar Sharif as Nick Arnstein. Yeah, sure, he's old now, but he wasn't always. 'Nough said.
And finally, if there is something happening in your life, there is a Funny Girl song you can sing about it.
Getting married? "Sadie, Sadie, married lady…"
Going through a breakup? "Oh my man I love him so, he'll never know…"
Pregnant? "I am the beautiful reflection of my love's affection…"
And when life's really beating you up and all you need is the balls to tell people to stop raining on your parade…
Seriously. Just watch it.
And now, back to our regularly scheduled programming…
Stupid-easy salmon.
Really, that's what this is. So easy, it's stupid. So easy, it's pretty much impossible to mess up.
I'm not even asking you to make your own pesto here, although that is certainly an option. Even though you only need a tiny amount here, leftover pesto actually freezes really well, so you can easily store it away for another day. Or, you can opt to slather it on everything from pizza to pasta to sandwiches…create your own adventure!
See those noodles in the picture with my salmon? Those are some Buttery Lemon Parsley Noodles from The Pioneer Woman (I added some basil because…well, I had some). Also crazy easy, also crazy good. This whole meal came together for me in about 15 minutes. Now that's the way to go.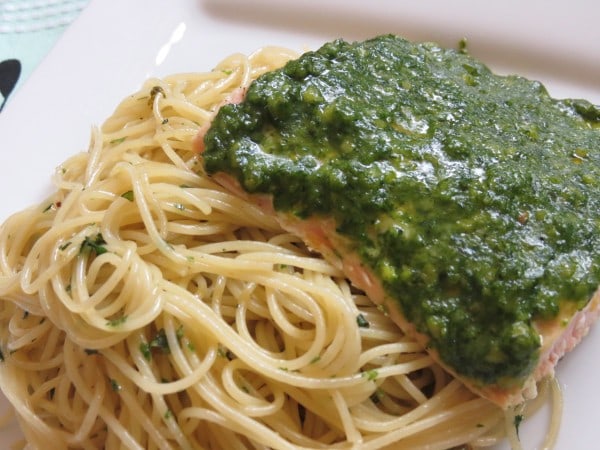 Yield:
1 serving (easily increased)
Ingredients
1 4 to 5-ounce salmon fillet
1 tablespoon of your favorite pesto
Salt and pepper
Instructions
Preheat the oven to 400 degrees.
Place salmon in a lightly greased baking dish. Season with salt and pepper, and spread the pesto over the top of the fillet. Bake for 6-8 minutes per inch of thickness, or until the fish is opaque and flaky throughout.