These Orange Almond Granola Bars are bursting with citrus, coconut, and honey and are a perfect way to fuel your morning or keep you going in the afternoon.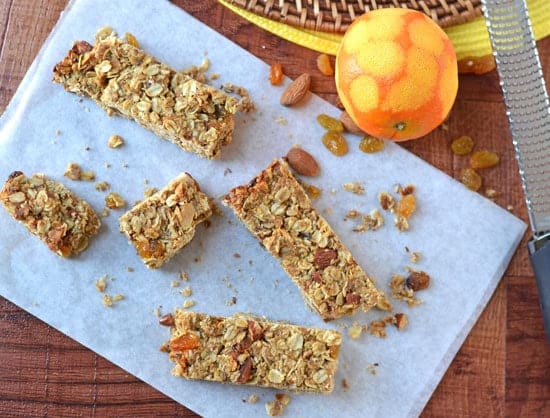 Hellooooooo! Welcome to February! I've been freezing my butt off over here in the Polar Vortex (a phrase which I cannot stand, by the way), so I am so excited to share this month's Friends First guest with you as a lovely distraction.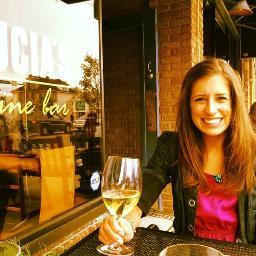 To be honest, I don't even remember exactly how I discovered Erin from The Law Student's Wife (I think it was through our mutual friend, Christina from Dessert for Two – Hi, Tina!) because I feel like she has always been in my life. That is how comfortable of a friendship we have already! Have I proposed to her via Twitter? Multiple times. The food this girl makes is just that fantastic, and (almost) always with a healthy twist to boot! Erin is the wife of a – you guessed it – law student, a self-professed sloppy runner (hallelujah, I'm not the only one), and believes in cheese, chocolate, and veggies all equally. She makes food that is budget friendly, seasonal, and incorporates tons of fruits/veggies and whole grains while still indulging where necessary. How much do you love that? Not to mention that she manages to weave a story into each one of her posts, which I could not love more. Today she is bringing us some incredible granola bars that would be perfect for a quick breakfast or afternoon refueling snack!
__________________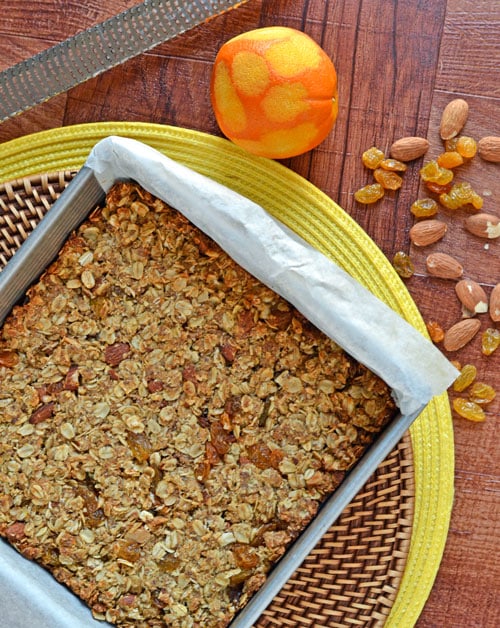 Hello new virtual friends! I'm Erin of The Law Student's Wife, and I'm thrilled to pieces to be posting here at Eat Your Heart Out. Stephie and I first "met" when she started leaving hilarious comments on my blog, so I had to pop over to see what this woman was all about. I discovered a blog full of humor, love, and drool-worthy recipes, and I've been crazy about Stephie since.
Orange Almond Granola Bars came into existence because my hypothetical Caribbean beach home is still under (mental) construction. Since I can't invite you all to my place in the tropics, I baked us a batch of brightly flavored Orange Almond Granola Bars instead.
February is the month I begin to legitimately contemplate blowing my savings on a one-way ticket to Bali. Old Man Winter has his feet propped up lazily, an unwelcome guest who hasn't noticed that I've washed the dishes, vacuumed around him, yawned 48 times, and put on my PJs—take a hint and get out of my house already. In the meantime, my Instagram feed is flooded with images of tan friends, relaxing on cruises and sipping fruity drinks with cheery umbrellas. Meanwhile, I'm counting cans of beans, wondering how long we can last before I must choose braving the cold to go to the store and avoid starvation.
Since we can't pop down to the beach for margaritas, I baked us a batch of Orange Almond Granola Bars instead. With a double citrus burst of orange juice and zest, plus the island-inspired addition of coconut, these healthy granola bars are an edible trip to the tropics.
Side note: If you are reading this and CAN pop down to the beach for a margarita, out of respect for those reading this in wooly sweaters and thick sock,s please get your swim-suit clad booty down to the beach, have a drink, and think of us sympathetically.
In addition to inducing happy warm thoughts, Orange Almond Granola Bars are healthy and filling. With whole grain oats, wheat germ, and flaxseeds, these bars are fiber-packed. To bind the bars, I replaced the sugar and oil used in many granola bar recipes with naturally sweet honey and heart-healthy almond butter.
If you've never made homemade granola bars, you will be pleasantly surprised by just how simple they are to prepare. They save well (you can freeze them for up to two months), so I love to bake them in bulk. Homemade granola bars are also more affordable than store-bought bars, and don't contain the long list of unprouncable ingredients.  Plus, your kitchen will smell like a tropical escape while they bake.
With Orange Almond Granola Bars, a trip to the islands is as close as your kitchen. For an extra tropical burst, feel free to pair them with a margarita—we do have the whole month of February to survive after all.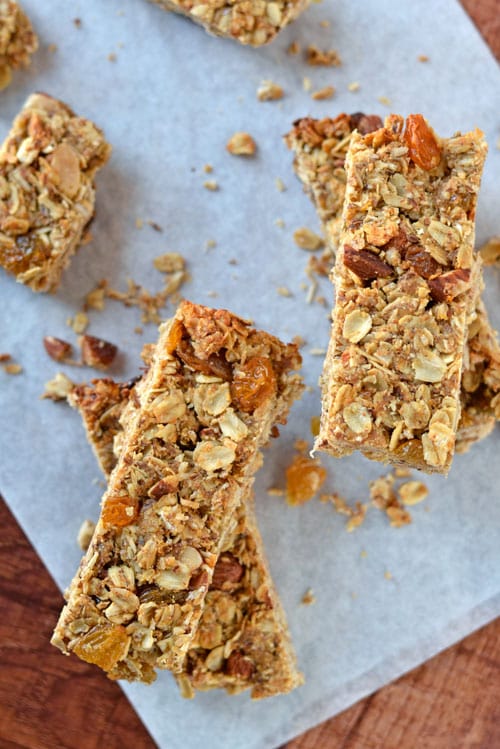 Thanks, Erin! Be sure to follow The Law Student's Wife on Facebook, Twitter, Pinterest, and Instagram so that you never miss a single delicious post.
Orange Almond Granola Bars
Ingredients
2½ cups rolled oats
½ cup wheat germ
⅓ cup unsalted almonds, roughly chopped
¼ cup unsweetened coconut
2 tablespoons flax seeds
⅔ cup natural almond butter
Juice and zest of 1 orange (about ⅓ cup juice and 2 tablespoons zest), divided
⅓ cup honey
½ teaspoon pure vanilla extract
¼ teaspoon ground ginger
¼ teaspoon kosher salt
1 large egg, beaten
½ cup golden raisins
Instructions
Place rack in center of oven and preheat to 350 degrees F. Line an 8-by-8-inch pan with parchment paper or foil, leaving extra hanging off of the sides. Coat with cooking spray.
Spread oats, wheat germ, almonds, coconut, and flax seeds on an ungreased baking sheet. Toast in the oven for 11-13 minutes until lightly browned and fragrant, stirring once half-way through. Remove from oven and transfer to a large mixing bowl. Reduce oven temperature to 325 degrees F.
In a small saucepan over medium heat, heat the orange juice. Let cook until reduced by about ⅓, about 5 minutes. Reduce heat to low. Stir in the almond butter, orange zest, honey, vanilla, ginger, and salt, heating and stirring until smooth. Pour over the oat mixture. Fold until slightly incorporated. Add the beaten egg and continue to mix until the oats are evenly moistened. Fold in the golden raisins.
Press mixture into the prepared pan and bake for 25-30 minutes until fragrant and lightly golden. Let cool in pan for 10 minutes. Using parchment paper, lift the bars from the pan and transfer to a wire rack to cool completely (at least 1 hour.) Slice and serve.
Notes
Storage Tip: Store bars in an airtight container for up to a week or wrap individually in plastic wrap, then foil, and freeze for up to 2 months.