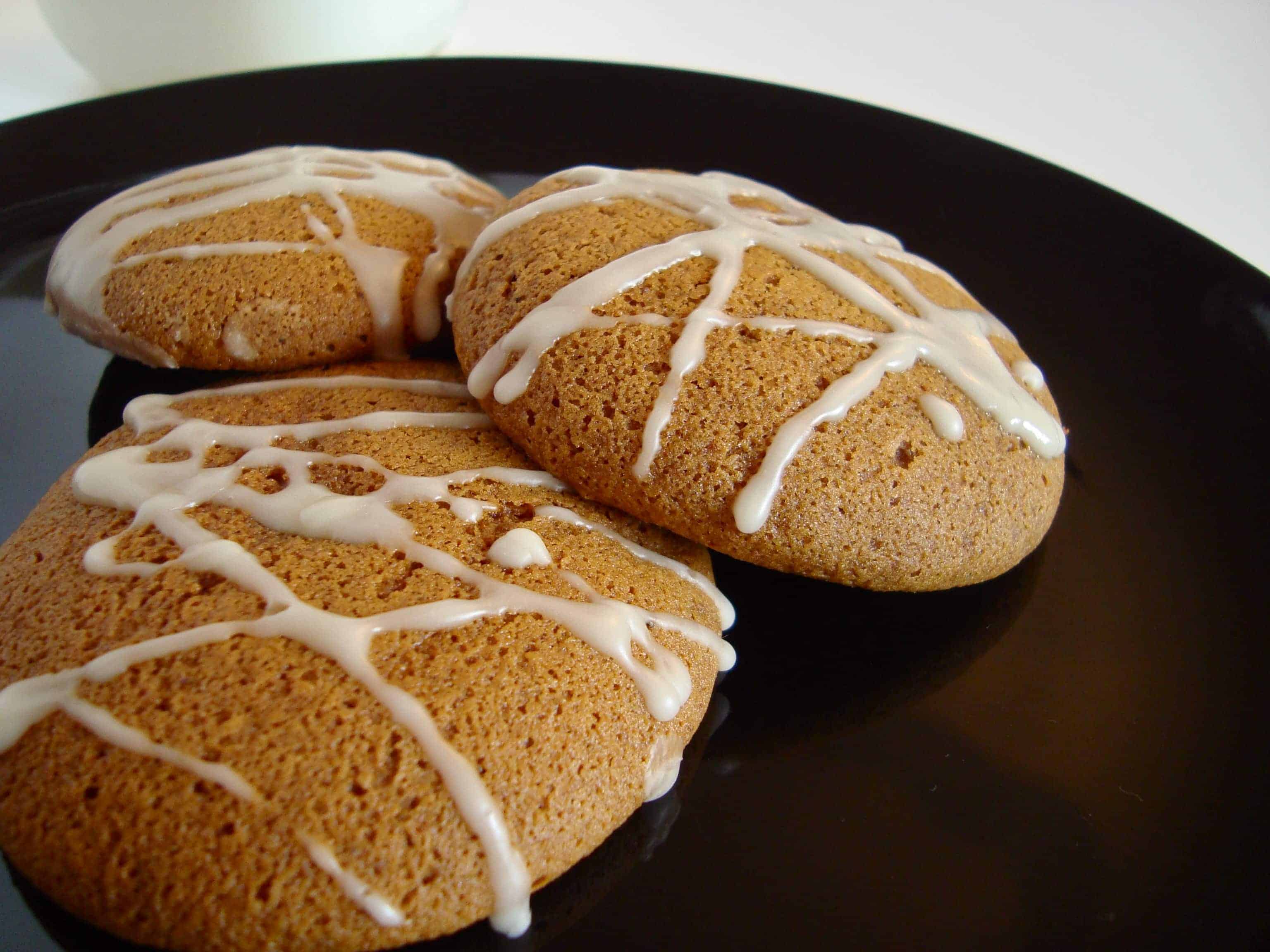 This Friday a couple of my friends hosted a potluck-style dinner party (or "pitch-in" as we would have said when we lived in Indiana, but for some reason I have found that only people from Indiana know what a "pitch-in" is, everyone else looks at me like I grew a second head). Of course I spent the entire week pondering what I was going to bring. Normally I would consider a known crowd-pleaser such as my family's favorite green bean casserole or blackberry cobbler (both of which I promise to write about in the near future), but in this case, I had a bit of a conundrum – working wacky hours on Thursday and all day on Friday meant that I needed something that I could make on Thursday morning and still have taste good on Friday night.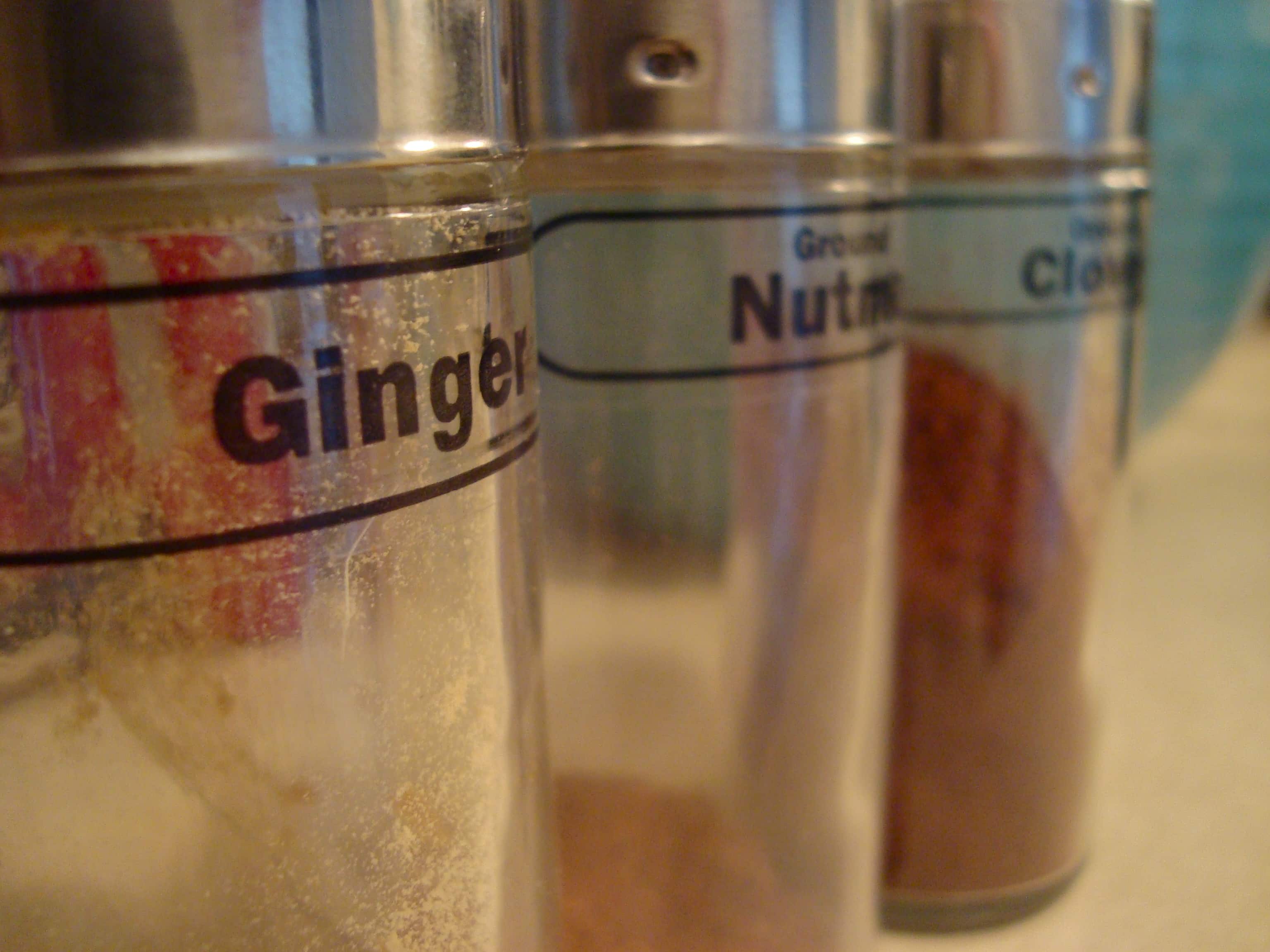 In my pondering, I stumbled across the answer on one of my all-time favorite food blogs: Eat, Live, Run. If you have never read Jenna's blog, get with the picture! Her daily musings are not only entertaining, they are full of helpful kitchen tips and tricks and her recipes are amazing.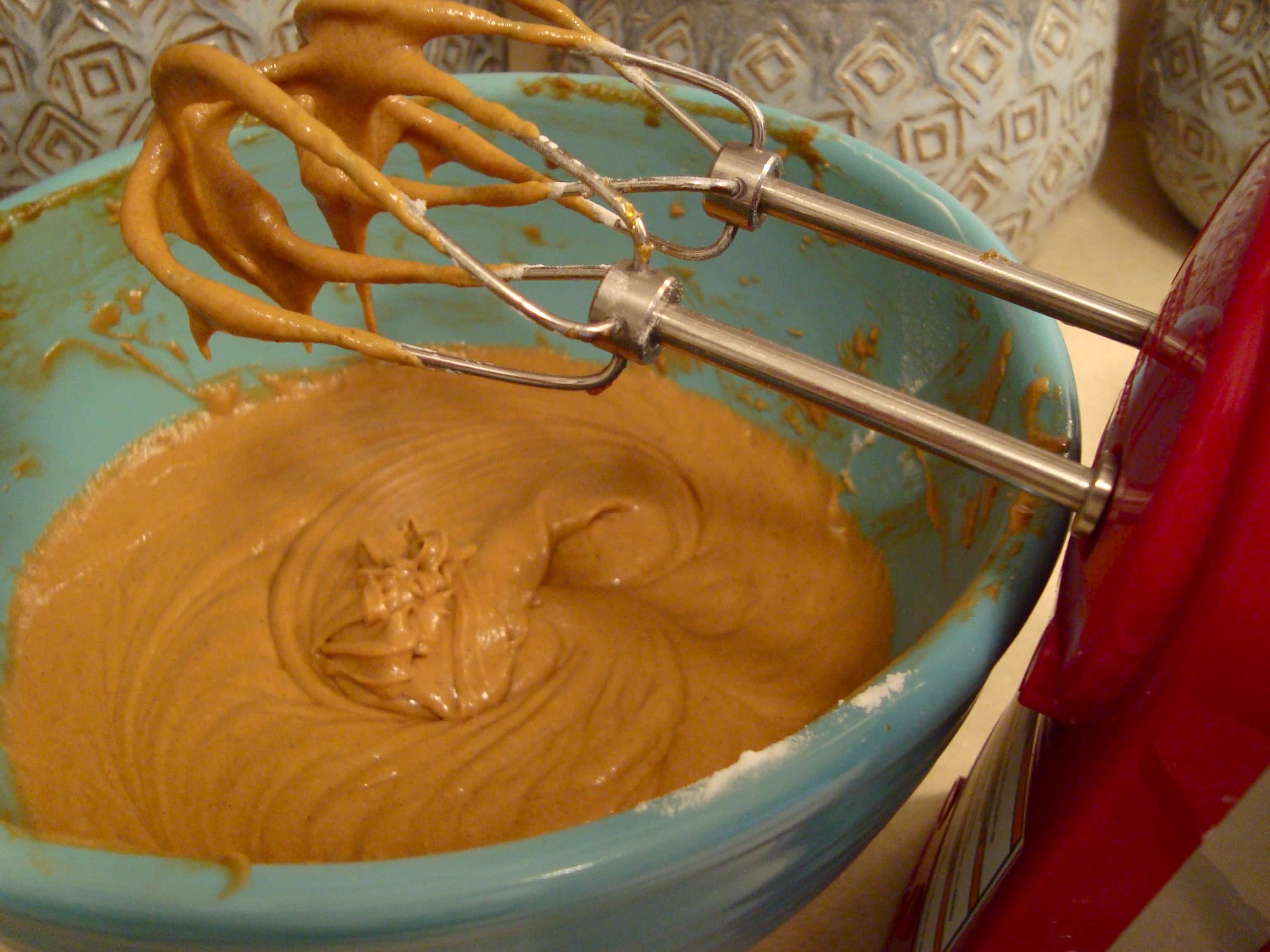 So, at any rate, I'm reading along and I come across a recipe she found in her great-grandmother's recipe box called Ginger Cremes. The name was a little wonky (for the sake of reducing confusion on the recipe page, I am calling them Gingerbread Cake Cookies, since it is a somewhat better descriptor), but the concept of a super soft, gingerbread cake-like cookie instantly hit a mental comfort zone for me. Somehow I knew I could bake these on Thursday morning and that they would only get better by Friday night.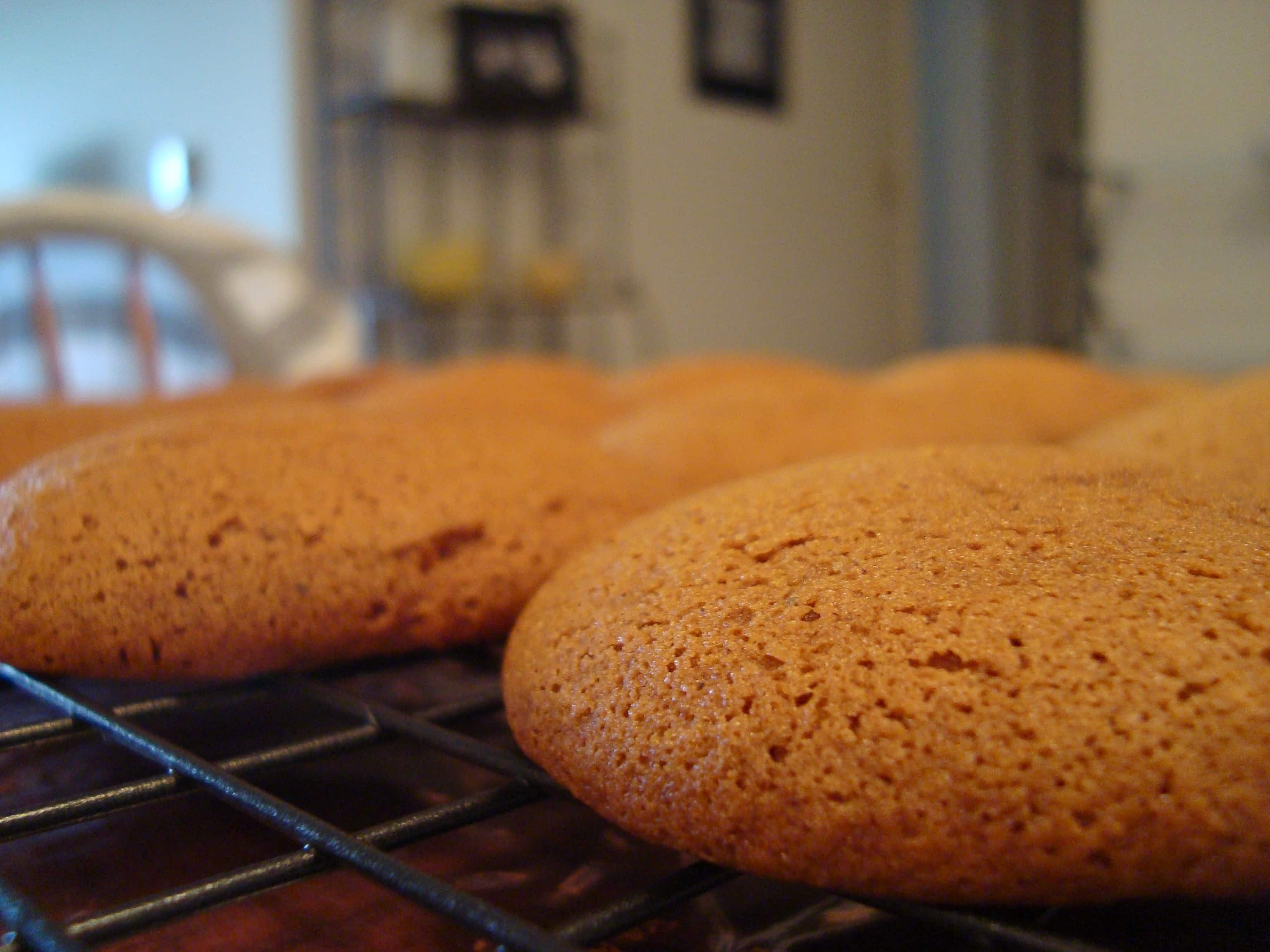 I decided to whip up a simple orange glaze to drizzle over these super soft pillows of spicey goodness. The glaze adds just the perfect amount of sweetness to balance the flavors of the molasses and spices in the cookies. I chose to unleash my inner Jackson Pollock with these cookies, but if you wanted a more traditional-looking icing, you could certainly add more powdered sugar to achieve a thicker, more spreadable icing.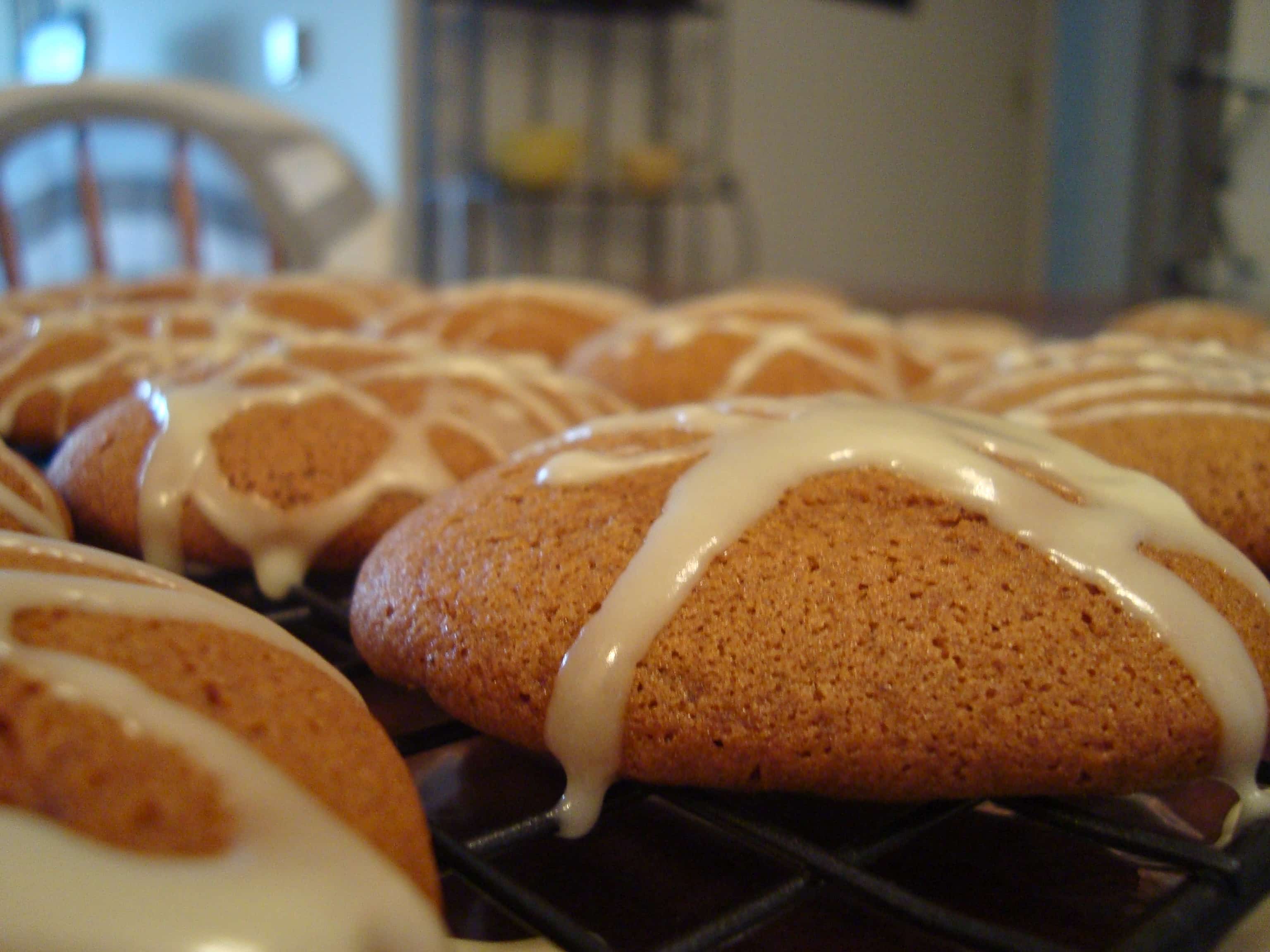 With the holidays coming up, these might be just the perfect cookie to add to your baking list. They hit all the right comfort notes, and would be perfect to eat while snuggled in a blanket (maybe with a special someone) by a fire.
Oh, and by the way, they were a big hit at the party. I'll chalk that one up as a success.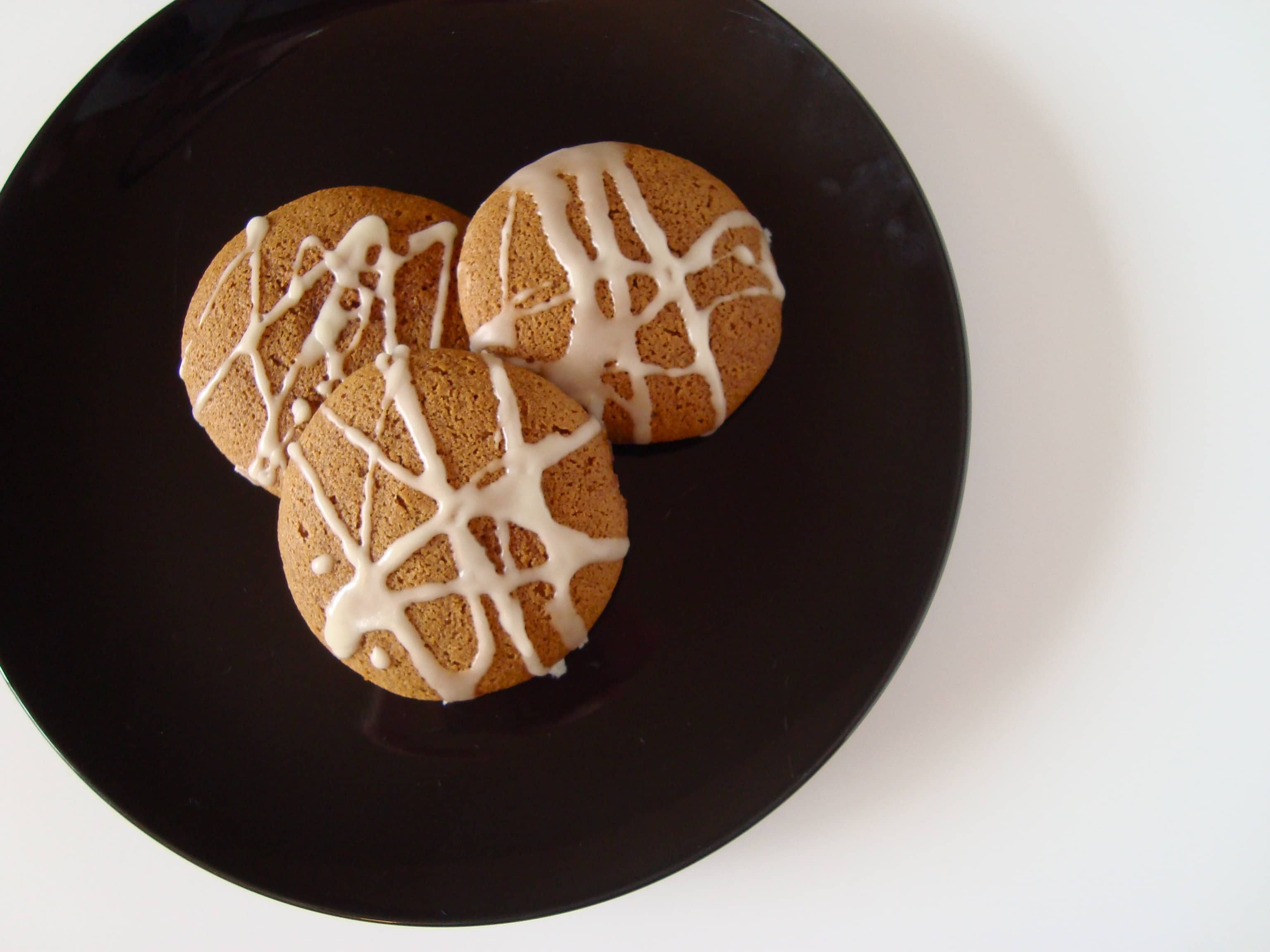 Gingerbread Cake Cookies
Cookie recipe from Eat, Live, Run
Yield:
About 2 dozen cookies
Ingredients
For the cookies:
¼ cup shortening
½ cup sugar
1 egg
½ cup molasses
1 teaspoon baking soda dissolved in ½ cup hot water
2 cups flour
½ teaspoon salt
1 teaspoon ginger
½ teaspoon nutmeg
½ teaspoon ground cloves
For the Orange Glaze:
1 cup powdered sugar
¼ teaspoon vanilla
2 tablespoons orange juice
Instructions
Make the cookies:
Preheat oven to 400 degrees. Line cookie sheets with parchment paper.
Cream together the shortening and the sugar until light and fluffy; add the egg and molasses and beat well. In a separate bowl, combine the flour, salt, ginger, nutmeg and cloves. Alternate adding the dry ingredients with the baking soda water to the sugar mixture, beating well after each addition*.
Drop by large spoonfuls on prepared cookie sheets and bake for eight minutes, until puffy. Allow to cool on a baking rack before icing.
Make the glaze:
In a small bowl, whisk together all ingredients until smooth. This will produce a glaze perfect for drizzling; for a thicker, more spreadable icing, use a bit less orange juice or add a bit more powdered sugar.
Notes
*This is one of the stranger cookie doughs I have worked with; it ended up being almost more of the consistency of cake or muffin batter than a thick cookie dough. I was a little worried about the cookies spreading too much, but I promise it all works out in the end, so stick with it!