Sharing is caring!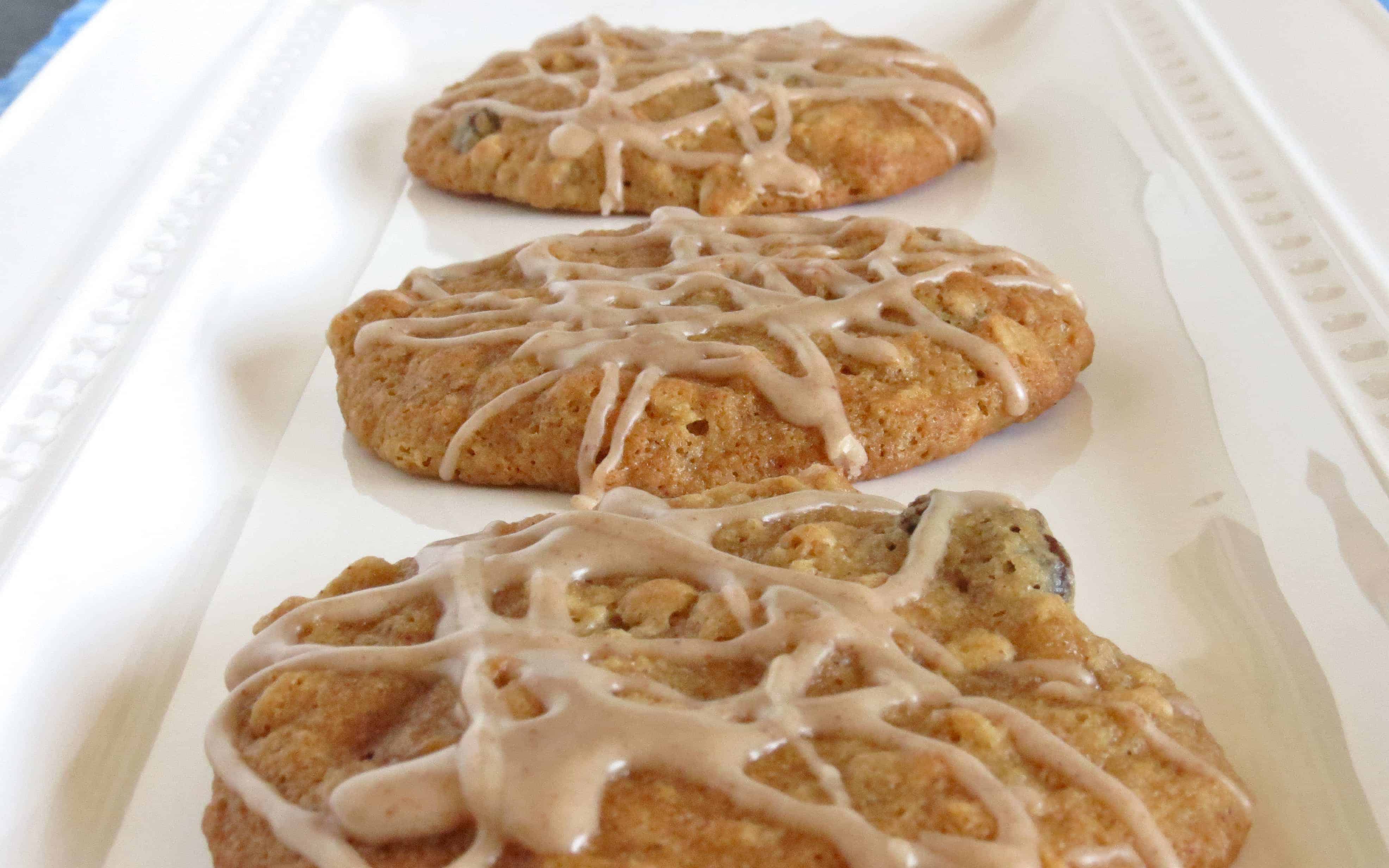 If you're meeting someone upon whom you wish to make a good impression – like, say, your boyfriend's parents – here are some things that you should probably do:
Shower. Comb your hair. Brush your teeth. Ya know, the basics. (I hope you're doing these things every day anyway, but just in case…)
Put on a nice, clean outfit. Try to find one that doesn't have too much cat hair on it. Perhaps just a moderate amount.
Brush up on your manners. Practice your "pleases", "thank yous" and "can I help you with anythings". Make sure they know your momma raised you right!
And it probably doesn't hurt to take a batch of cookies with you.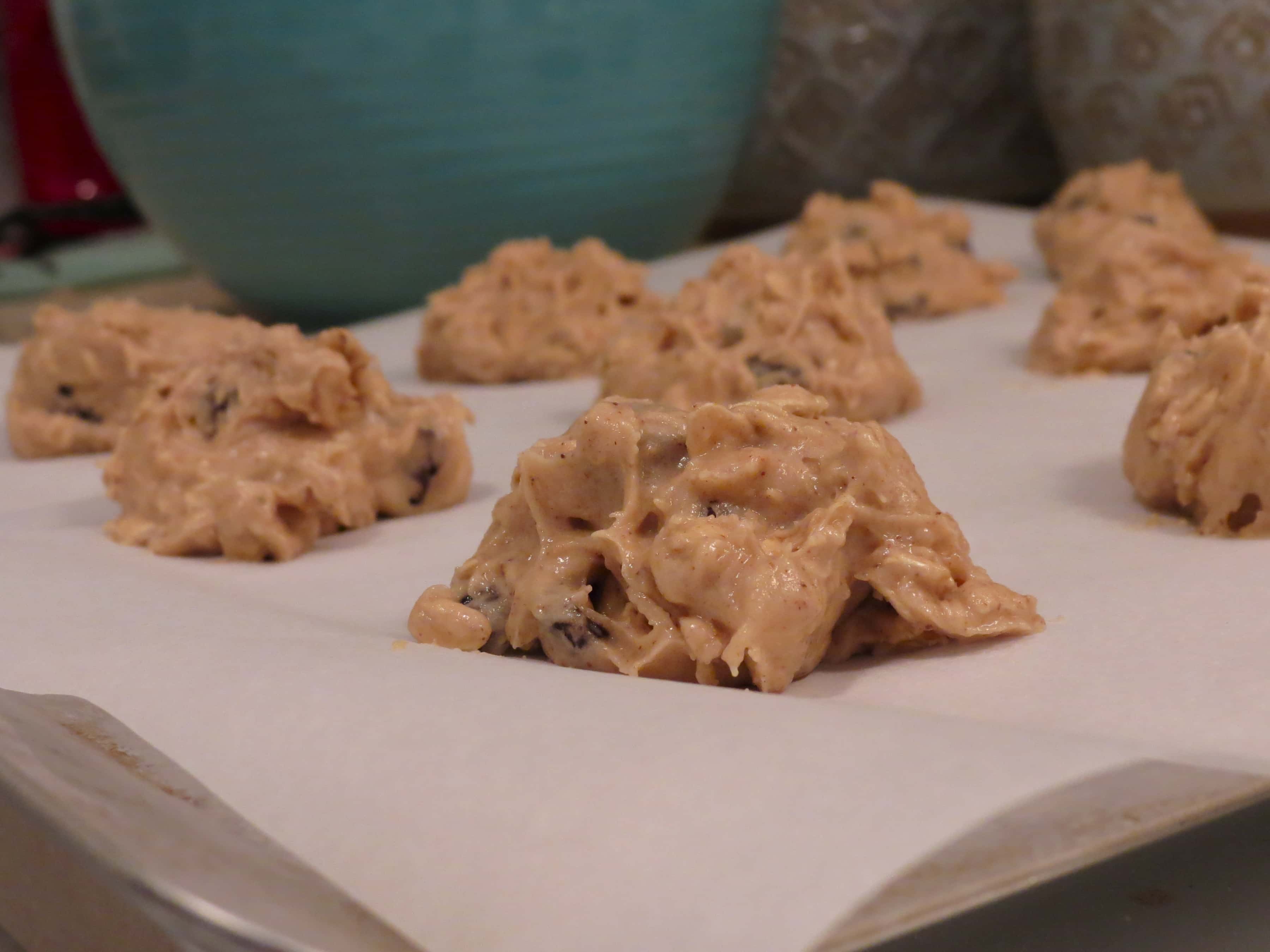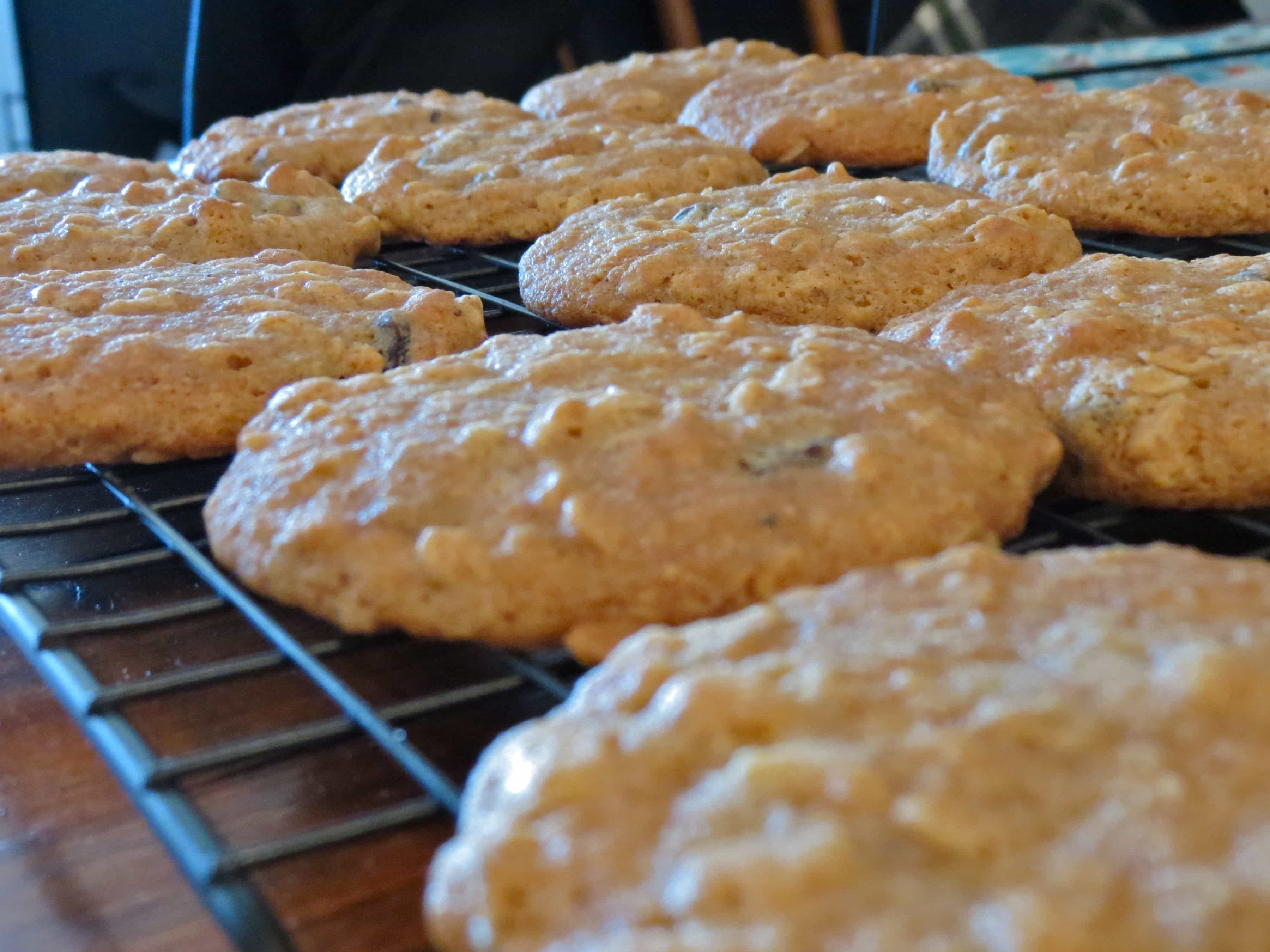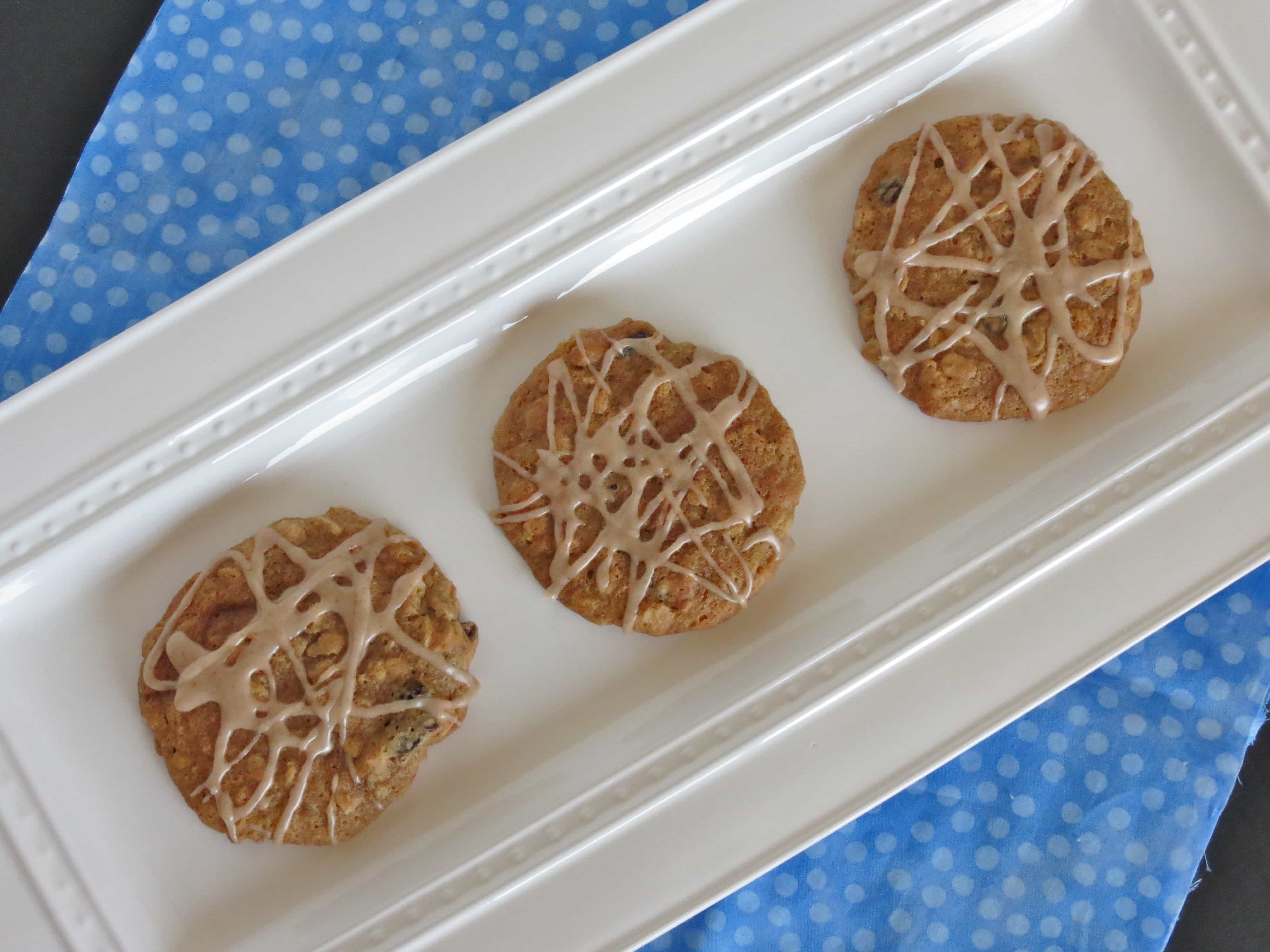 Iced Oatmeal Raisin Cookies
Cookie recipe from Eat, Live, Run
Ingredients
For the cookies:
½ cup butter, room temperature
1 cup brown sugar
1 egg
1 teaspoon vanilla
1¼ cup flour
¼ teaspoon salt
½ teaspoon baking powder
½ teaspoon baking soda
1 teaspoon cinnamon
¼ teaspoon nutmeg
¼ teaspoon ground cloves
1 cup oats (either quick-cooking or old fashioned)
½ cup raisins
½ cup sour cream
For the Cinnamon Vanilla Glaze
1¼ cups powdered sugar
½ teaspoon cinnamon
¼ teaspoon vanilla
2 tablespoons milk
Instructions
Make the cookies:
Preheat oven to 375 degrees. Line a couple of baking sheets with parchment or silicone baking mats.
With an electric mixer, cream together butter and brown sugar until light and fluffy; add egg and vanilla and mix until combined.
In another bowl, whisk together the flour, salt, baking powder, baking soda, cinnamon, cloves, nutmeg and oats in a large bowl.
Add dry ingredients alternately with the sour cream to the butter and sugar mixture. Then, fold in the raisins.
Drop mixture by rounded tablespoons onto prepared baking sheets and bake for 10-12 minutes or until golden brown.
Make the glaze:
Whisk together all ingredients until combined. Add more milk or more powdered sugar as needed to reach desired consistency. (I like to go all Jackson Pollock on mine, but you could make a thicker glaze for a more spreadable icing if desired.)
Notes
Even though I followed Jenna's recipe exactly, my cookies spread much (much!) more than hers did, making for a lacier and darker cookie, which I actually ended up liking a lot. This may have been due to the fact that my butter was completely room temperature instead of just softened; either way, the spices here make this a great recipe, and I added a cinnamon glaze that really took them that extra step towards awesome.