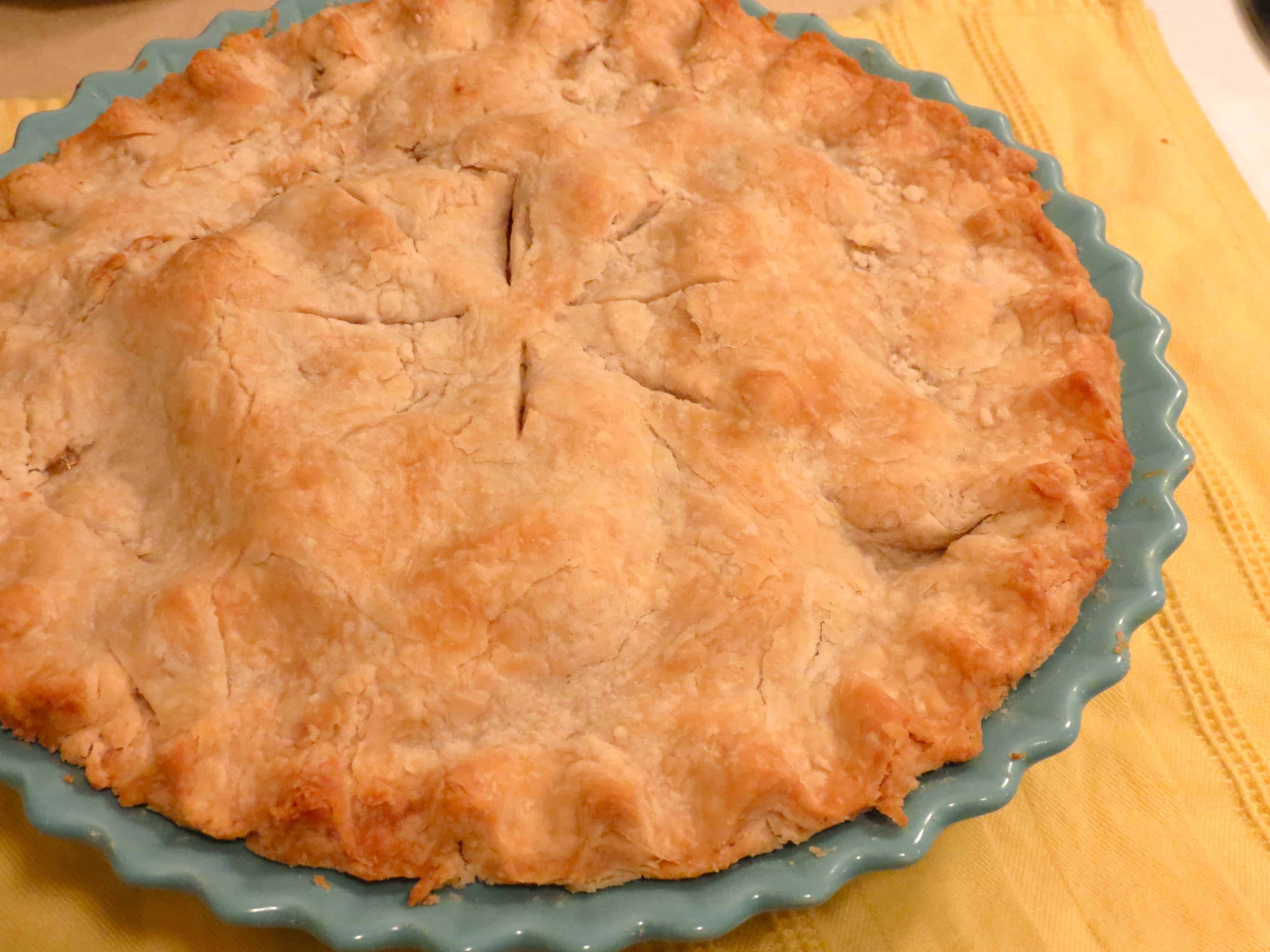 Good morning, all! It's March 14 today…why is that special, you ask? Well, because that means it is Pi(e) Day! (3.14…get it?)
If my high school calculus teacher were reading this right now, he would probably explode with pride. But, then again, he is the same man that spent the entirety of my senior year trying to get me to believe that "math is fun"…
Sorry, Mr. Stone. I'm still not buying it. But I will certainly use any excuse I can get to make and eat some pie!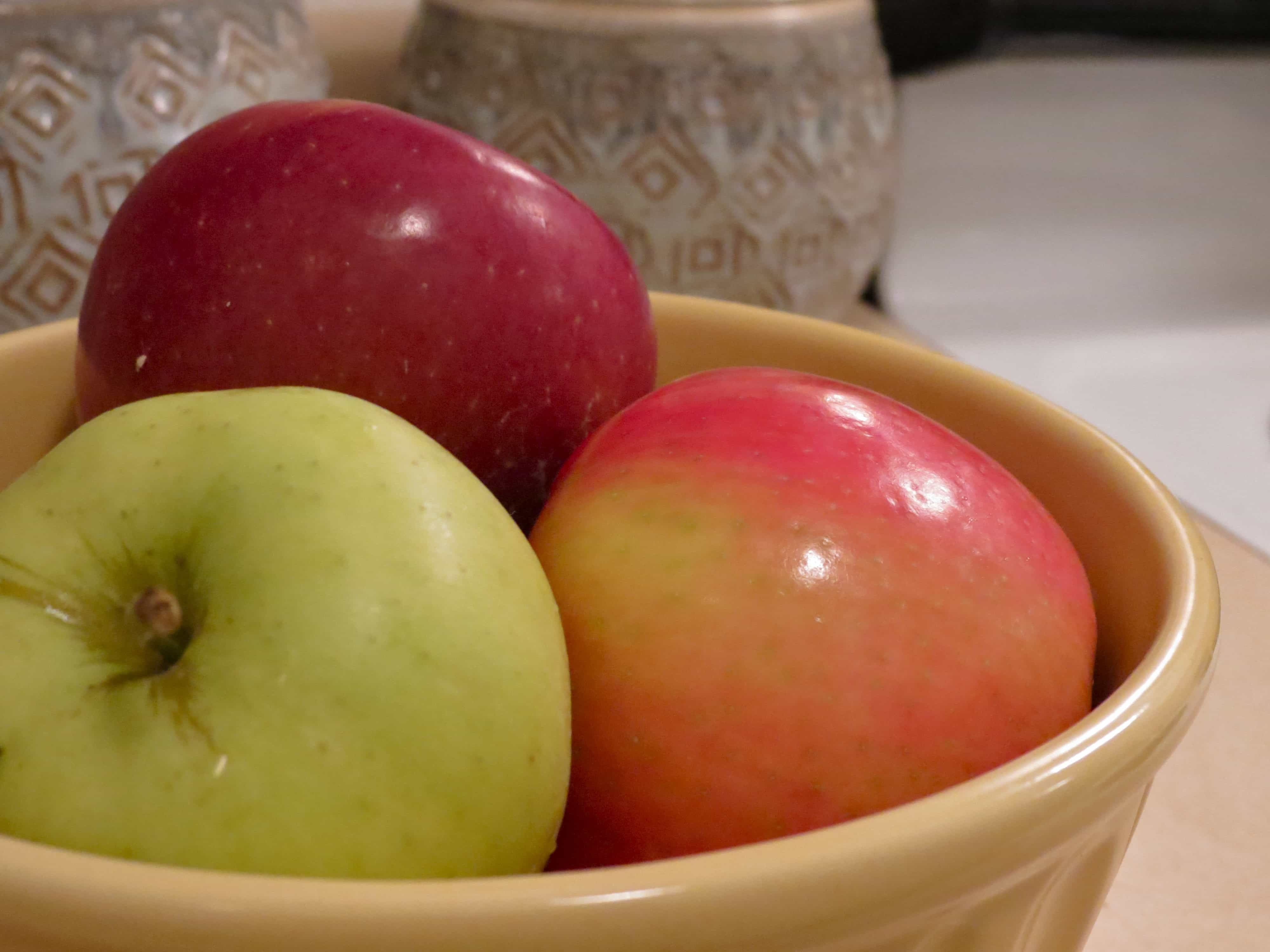 I actually made this particular pie for my sweetie on Valentine's Day. Apple pie is his favorite, so I decided to surprise him with this beauty. I'll fatten him up if it's the last thing I do…
For this pie, I used my mother's pie crust recipe. It only makes enough for one 9-inch pie crust, so you will need to make two for a double-crust pie (the only real way to make an apple pie, if you ask me – not that I would ever turn down piece of crumb-topped pie). I also chose to use three different apples in this pie and chose to keep the spices fairly basic so as to allow the flavor of the apples to really shine through. You may want to adjust the amount of sugar you use based on how sweet your apples already are – leverage the natural sweetness of those apples! It is apple pie, after all…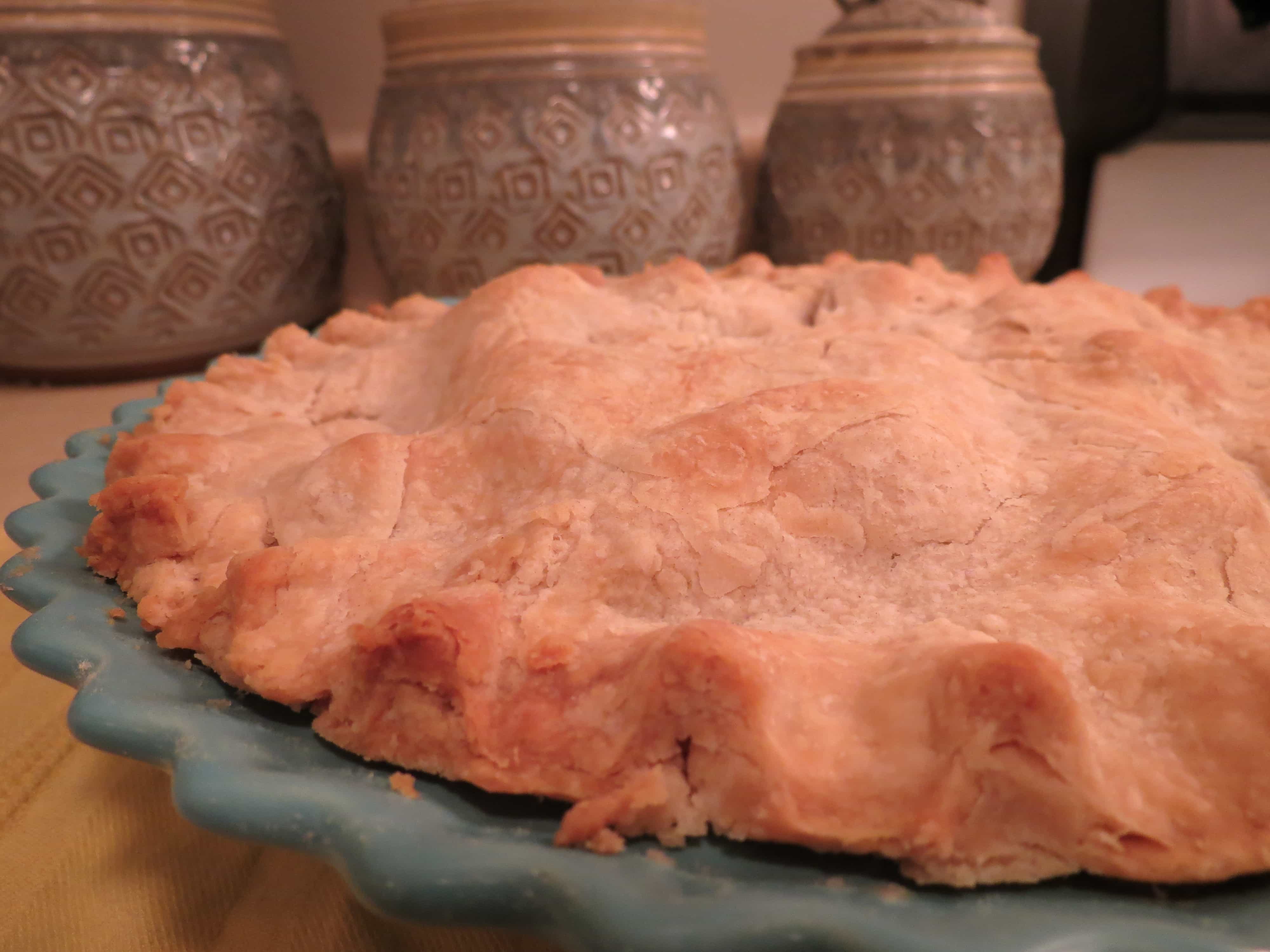 So, to summarize: Math might not be fun for everyone, but random "holidays" that require the eating of pie certainly are.
Mmmmm…pie.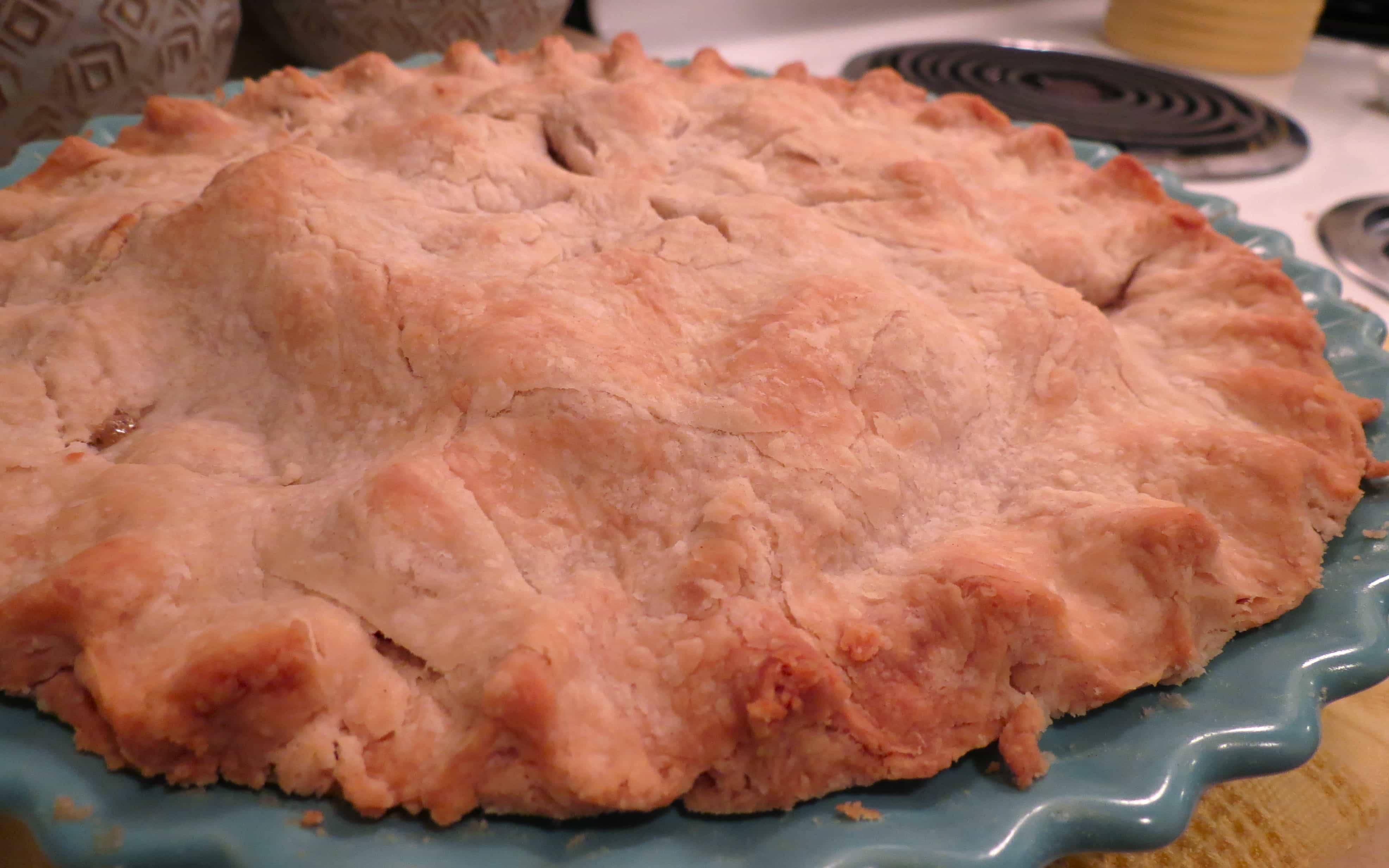 Ingredients
2

medium Fuji apples

2

medium Honeycrisp apples

2

medium Golden Delicious apples

2

tablespoons

brown sugar

2

tablespoons

granulated sugar

1 1/2

teaspoons

cinnamon

1

tablespoon

lemon juice

3

tablespoons

flour

Pie crust for 9-inch double-crust pie
Instructions
Preheat oven to 400 degrees.

Peel, core and slice apples; place in a large bowl. Add sugars, cinnamon and lemon juice. Set aside.

Roll half of the pie crust to fit into a 9-inch pie plate. Place into the bottom of the pie plate.

Add flour to apple mixture and stir to combine. Pour into unbaked pie crust. Place the other half of the crust on top of the apple mixture, trimming excess and crimping the edges to close. Cut slits in the top crust. Bake for approximately 30 minutes, or until crust is golden and apples are tender.
Notes
Sometimes the edges of a pie start to brown faster than the rest of the pie. To prevent them from burning before the rest of the pie is done, you can gently wrap foil around the edges about halfway through baking. This will allow the rest of the crust to continue baking/browning but will essentially stop the edges from getting too dark.