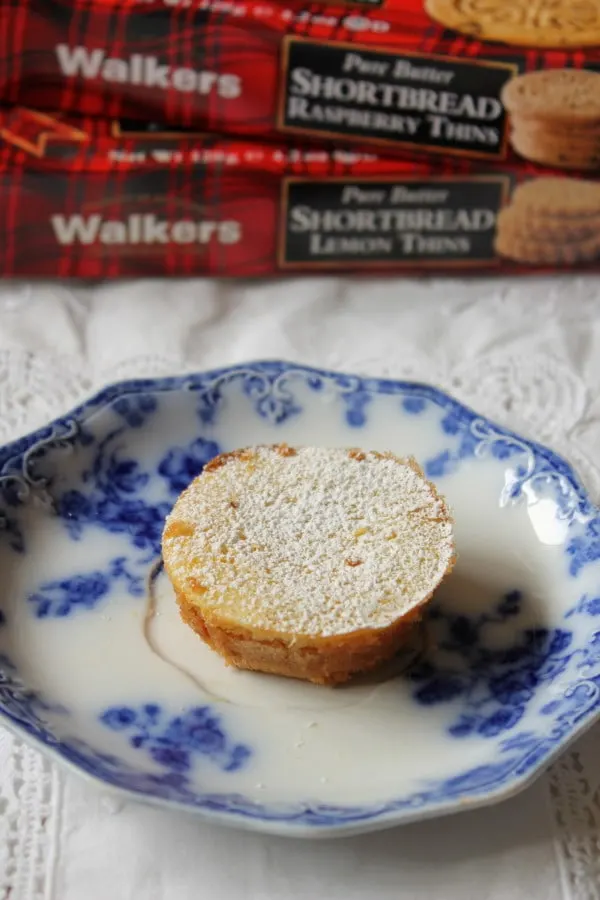 I know I totally bombarded you with desserts last week. Angel food cake with lemon curd. Coconut cake. Deliciousness (and a sugar coma) abounds.
Buuuuuut…I'm totally not done bombarding you with desserts. Hang in there with me for just one more bit of lemony goodness? And then I promise to give your sweet tooth (and blood sugar) a break with a savory recipe.
Besides, these little tartlets are adorable. You can't not love an adorable dessert…right? And guess what: They're totally easy.
You all know I'm not exactly what we would call a "semi-homemade" kind of girl. First of all, Sandra Lee is a nutcase. Secondly, it really opens the door for a lot of creepy preservatives and unidentifiable ingredients. Sketchy at best. So hang onto your hats when I tell you that the crust for these tartlets? Totally a shortcut.
As part of the Walkers Blogger Buzz ambassador program, I recently received a shipment of more shortbread cookies than my waistline knew what to do with. Ok, that's a lie. I knew exactly what to do with them. I immediately ripped open one of the boxes and tore into those cookies with a voracity rarely seen outside of National Geographic documentaries. When I came up for air, I suddenly knew I wanted to make some sort of lemon bar and use the cookies as a shortcut shortbread crust.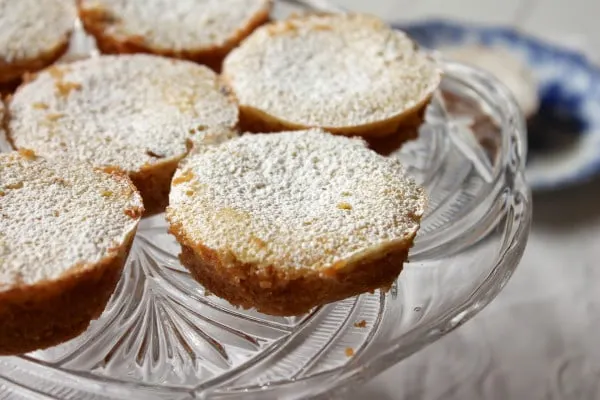 You see, I didn't feel the least bit guilty using Walkers cookies in my crust because I know that the ingredients that went into them are ingredients I can feel good about. Still run by the same family that founded the company in 1898, Walkers uses only the finest ingredients in their cookies: dairy from free-range, grass-fed cows, and no GMOS, artificial colors/flavors, preservatives, or hydrogenated fats. Only good ol' butter, flour, sugar, and a pinch o' salt.
These tartlets are essentially lemon bars in a convenient, pre-portioned tartlet package (I think they would be so pretty for a bridal shower or brunch, don't you?), so I decided to make one batch using the Raspberry Thins and another with the Lemon Thins – and I loved them both! You can decide which you'd like to try…or just be like me and make them both. No one is judging here.
In fact, trying both should be easy for you, because Walkers is offering all EYHO readers 20% off all full-price items now through May 24. Just head over the Walkers website and enter the promo code EYHOSPRING at checkout to receive your discount!
While I received product from Walkers as part of the Blogger Buzz ambassador program, I received no monetary compensation and, as always, my opinions are 100% my own.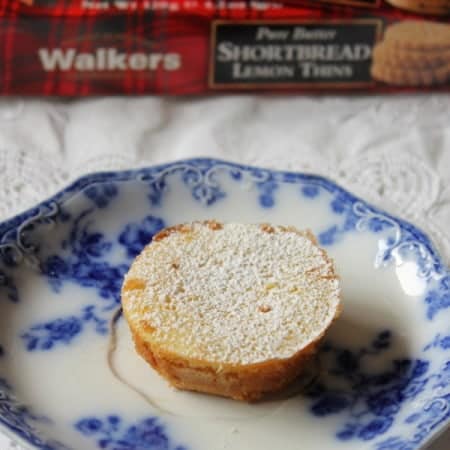 Ingredients
For the crust:
1 4.2-

ounce

box Walkers Shortbread Raspberry or Lemon Thins

1

tablespoon

brown sugar

2

tablespoons

unsalted butter

melted
For the filling:
2

eggs

3/4

cup

granulated sugar

1/4

cup

freshly-squeezed lemon juice

1

teaspoon

lemon zest

3

tablespoons

flour
Instructions
Preheat oven to 350 degrees. Grease 9 cups of a muffin tin. Cut 1/2-inch wide strips of parchment paper and place into the cups of the muffin tin, allowing the ends to hang out on both sides. This will create a little "sling" that will make removing the tarts easier later.

Place the cookies in a food processor and pulse until finely ground. Place the cookies in a bowl and mix with the brown sugar. Add the melted butter and stir to thoroughly combine (the mixture will still be crumbly - don't worry, there is enough butter in the cookies to hold the mixture together once baked).

Place about 1 heaping tablespoon of the crust mixture into each of the muffin cups, pressing the mixture down into the bottom of the cup. (Using the bottom of something like a spice jar to tamp down the crumb mixture might make this easier.)

Bake for 6-8 minutes, until the edges are golden.

While the crust bakes, make the filling.

In a medium bowl (or a large liquid measuring cup - this will make for easy pouring later), whisk together the eggs and sugar until light yellow. Add the lemon juice, zest, and flour and whisk thoroughly to combine.

Once the crust comes out of the oven, pour the filling on top of the hot crust, equally distributing over each of the cups. Return to the oven and bake for another 9-11 minutes, until the centers are set.

Allow to cool in the tin. To remove, run a paring knife around the edges, then use the "slings" to lift them out of the tin. Remove the parchment sling.

Just before serving, dust the tops with powdered sugar.

Store in an airtight container in the refrigerator for up to 4 days.