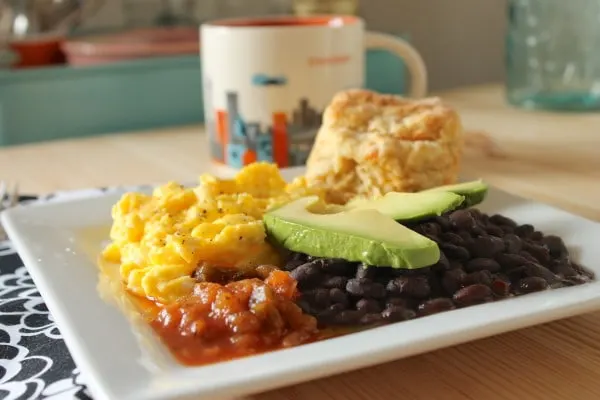 For someone who majored in Spanish, I have never really paid much attention to Cinco de Mayo.
I don't think there is really any particular reason; you would think that any day that encourages drinking plenty of margaritas and eating lots of Mexican would be at the top of my list. And yet, I seem to forget about it every year.
This year, though, I did get myself organized enough to make a pot of black beans for the occasion (don't I know how to live it up). These beans are as easy as they could possibly be: just throw everything in the slow cooker, turn it on, and come back in 8 hours. And the best part? You don't even have to soak the beans overnight first.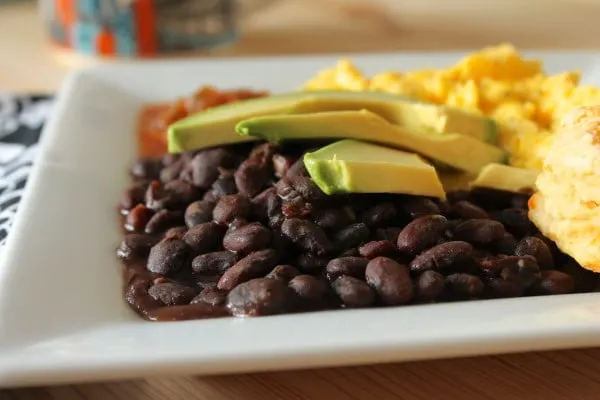 Sure, it's not like soaking beans is hard work, but invariably I either forget to get them soaking ahead of time, or find myself with a craving that doesn't want to wait an extra day for the beans to soak. But I have discovered that by cooking them in the slow cooker, I'm able to completely bypass that step. Yep, it's definitely my new favorite trick.
What do you do with your black beans? Well, if you cook them overnight (as I did), you could serve them up alongside some scrambled eggs and sliced avocado (the biscuit is optional, but highly encouraged). Eat them with enchiladas. Put them in a burrito. Or pile them on top of some cooked rice and call it a day. I also suspect that these would be ahmayyyyzing in some sort of black bean dip situation. But that's just a hunch.
Oh, and don't forget the margarita. Or three.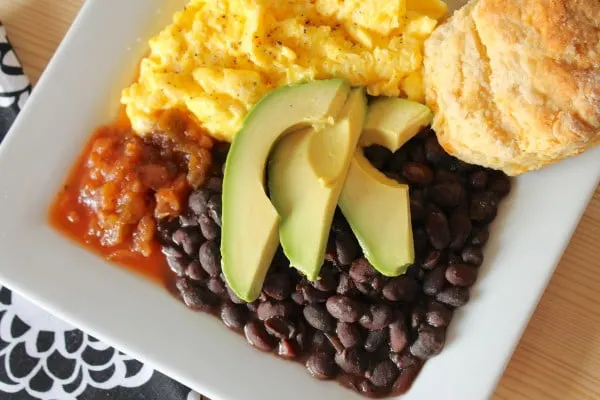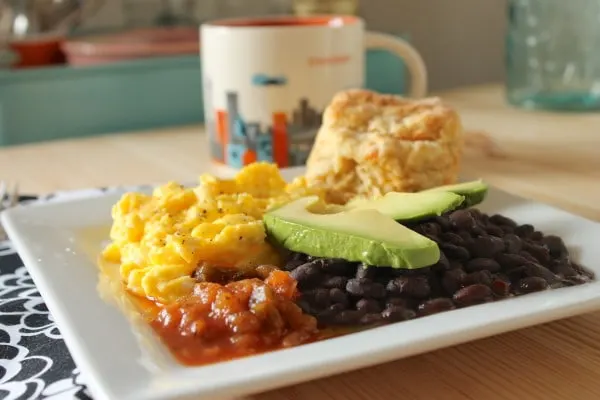 Ingredients
1

pound

dried black beans

rinsed

1/2

yellow onion

finely diced

1

large jalapeño

seeded and diced (leave the seeds in for more heat)

1

tablespoon

cumin

1

teaspoon

kosher salt

1

quart

chicken or vegetable stock

1

cup

water

Juice of half a lime
Instructions
Place all of the ingredients, except for the lime juice, in a slow cooker. Stir to combine; cover and cook on low for 8 hours, or high for 4-5 hours. Once cooked, add the lime juice and taste for additional seasoning.

Store in an airtight container in the refrigerator for up to a week, or in the freezer for 2-3 months.