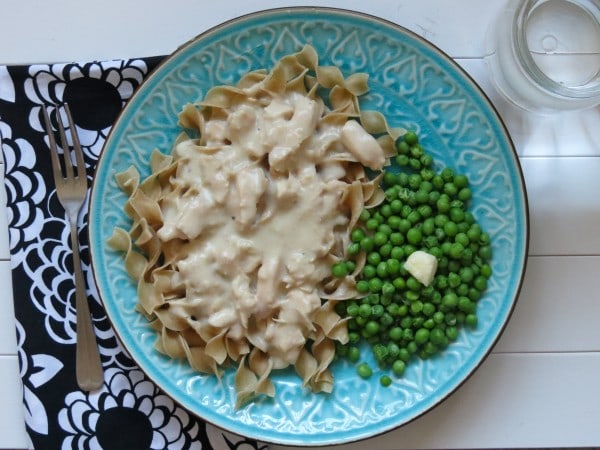 It's a new week! Thank heavens for that.
I hope you all had a lovely weekend. I would say mine was relaxing…but I recently joined a new gym and, in a moment of blind insanity, signed up for personal training. After two sessions in three days, I'm doing good to be able to move enough to type this. But I know it will be good for me…right?
I seriously can't get over all of your lovely comments on my anniversary post. It was such a wonderful reminder of why I blog: my readers. It is something I positively love to do and I love sharing my recipes with all of you. It is so heartening to know that you enjoy reading and trying them!
Also, can I share a real-life thing with you?
My biggest area of self-consciousness related to the blog is my photography. I have never taken a photography class, I do not have a DSLR camera (mine is somewhere between a point & shoot and a DSLR…it was a much better option for my budget at the time!), and I seriously drool over so many other bloggers' photos – plus, I come from a family full of great photographers, so I never really feel like my photos pass muster. But hearing so many of you say that you enjoy my pictures? You have NO idea how much that meant to me and what a confidence booster that was.
Really guys. Each and every one of your sweet comments (on all of my posts!) is read, cherished, and appreciated.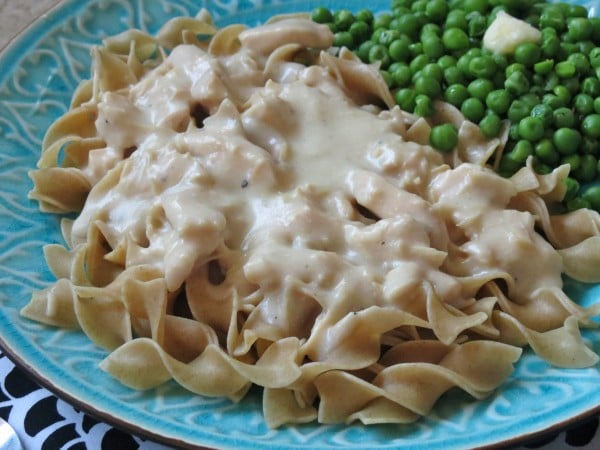 And so, in keeping with this idea, I am bringing you another easy-as-can-be slow cooker recipe today. Many of you said that you would love to see more quick and easy dinners for those weeknights when you are running low on time and energy, but still need a hearty meal to feed your family.
To those of you who said you would like to see more breads/desserts/baked goods this year: Don't worry, I am noodling over quite a few ideas for you, too!
This recipe is one of my family's favorite meals. It is so, so good. Yet when I really took a good look at the original recipe, it called for two cans of condensed cream-of-something soup.
Now, I'm no food snob. I totally understand that condensed cream soups are convenient and easy, and I definitely use them every now and again. But I also like to try to keep my food as free of unnecessary preservatives as possible, and I just knew that I could somehow make this recipe without the canned soup and have it be just as quick and easy.
Guess what? I was right.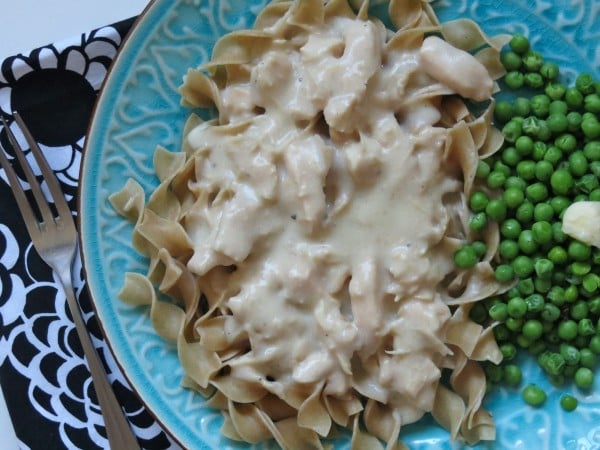 Slow Cooker Chicken & Noodles
Ingredients
4 boneless, skinless chicken breasts
1 cup chicken broth
1 cup low-fat milk
3 tablespoons corn starch
1 teaspoon sugar
Heaping ½ teaspoon garlic powder
2 tablespoons butter
½ teaspoon kosher salt
½ teaspoon black pepper
½ cup reduced-fat sour cream
½ cup non-fat Greek yogurt
¼ cup flour
Instructions
Cut the chicken into strips or bite-size chunks. Place in the bottom of the slow cooker; sprinkle with salt and pepper.
Whisk together chicken broth, milk, corn starch, sugar and garlic powder. Pour over the chicken. Top with the butter.
Cover and cook on high heat for 3-4 hours or low heat for 7-8 hours.
In a separate bowl, combine sour cream, Greek yogurt and flour until smooth. Stir into the the cooked chicken mixture and continue cooking for an additional 15 minutes until thickened.
Taste for seasoning, adding more salt as necessary. Serve hot over egg noodles.
Notes
You may use all sour cream or all Greek yogurt instead of half of each if preferred. Although my family serves this alongside vegetables, you could easily add vegetables into it. To add mushrooms, add sliced or diced mushrooms with the chicken in step 1. For other vegetables such as peas, add thawed frozen peas with the flour and sour cream mixture in step 4. This will allow them to heat through without getting mushy.