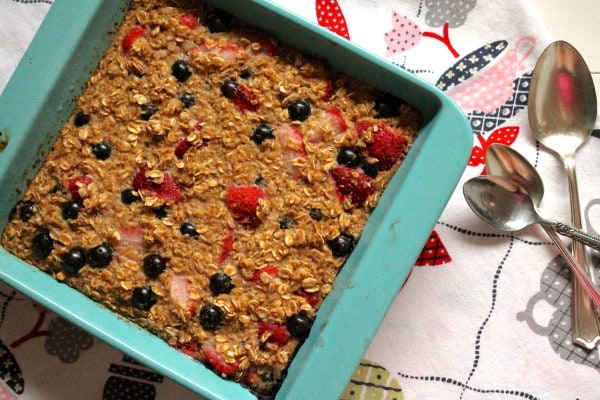 Today I picked up the keys to my new apartment.
Oh, have I not mentioned that I am moving? Hmm. Let's back up.
I'm moving! Not to a new town, just to a new apartment a few blocks away from where I currently live. The landlord just completely redid the kitchen for me – the old kitchen was severely outdated, so he put in all new cabinets, counters, and a new sink.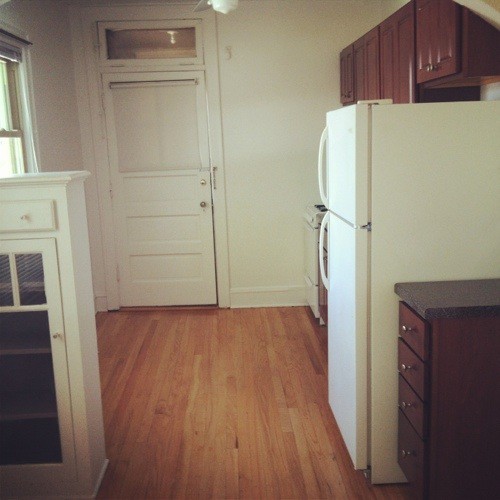 Now, I know this probably still doesn't look very big, but I promise you: this kitchen is about 3 times the size of my current kitchen. I don't necessarily have more counter space (I'll actually be getting a little kitchen cart/island thing to give myself more work space), but I just quadrupled my floor space. No exaggeration, guys.
Also, for someone who tends to hoard dishes, that little built-in there on the left is going to be just wonderful. Now people can see my fun collection of crap blog props!
I will be packing things up (um…shoot me) and gradually moving small things over the next week and a half and making the big move on July 20, but I will still try to keep posts comin' atcha regularly during the next couple of weeks. Throw in attending BlogHer '13 here in Chicago at the end of July (anyone else going??) and I will be glad to see things slow down a bit in August.
When I'm crazy busy (hey, look at that segue), I like to try to prepare some foods that I can eat on for a few days. Baked oatmeal is one of my favorite options for this – I can make a pan of baked oatmeal and have breakfast (or even lunch, I'm not picky) ready to go for a solid 4-5 days. This version full of strawberries and blueberries is especially summery and wonderful, and perfect for a family (or single person!) on the go. To borrow the tag line from a popular breakfast cereal: Keeps 'em full, keeps 'em focused.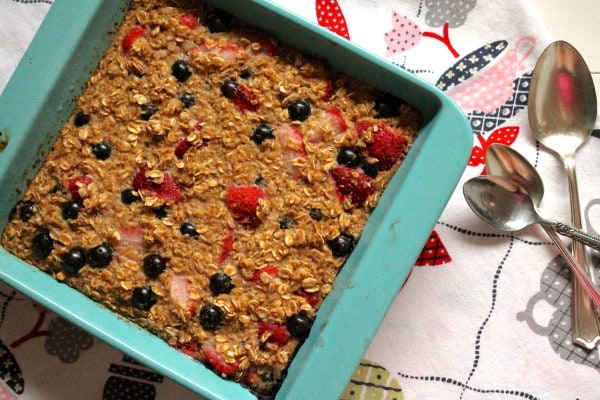 Ingredients
2 1/4

cups

old fashioned oats

1/2

cup

wheat germ

1/4

cup

brown sugar

1 1/2

teaspoons

cinnamon

1

teaspoon

baking powder

1/4

teaspoon

salt

1 1/2

cups

almond milk

you could use dairy milk or soy milk here as well, but the almond gives it a nice flavor

2

tablespoons

agave nectar

1/2

cup

unsweetened applesauce

1

egg

1

teaspoon

vanilla

1

cup

quartered strawberries

3/4

cup

blueberries
Instructions
Preheat oven to 350 degrees. Lightly grease an 8x8 baking dish; set aside.

In a large bowl, combine oats, wheat germ, brown sugar, cinnamon, baking powder and salt.

In a medium bowl, whisk together almond milk, agave, applesauce, egg, and vanilla. Add to the dry ingredients and stir until combined. Stir in fruit. Pour into prepared pan.

Bake for 20-25 minutes or until oatmeal is golden brown and set.