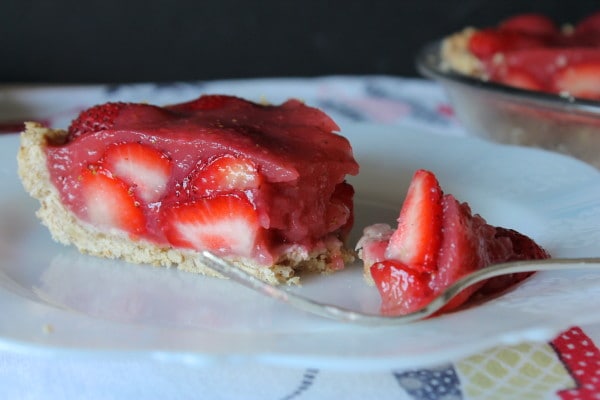 Strawberries. Summer. Pie.
I dare you to come up with three words that go together more perfectly than those. So, of course, what could be better than a slice of fresh strawberry pie on a beautiful summer day?
I couldn't think of anything, either.
To make this pie even better and more refreshing, there is not a speck of gelatin to be found in this recipe. That's right, I made a fresh strawberry pie that actually uses real strawberries in the filling, not artificial strawberry flavoring!
To find out how I did it (and learn about this incredible crust that I swear tastes just like a pecan shortbread cookie), head on over to Food Fanatic for the recipe and the article!