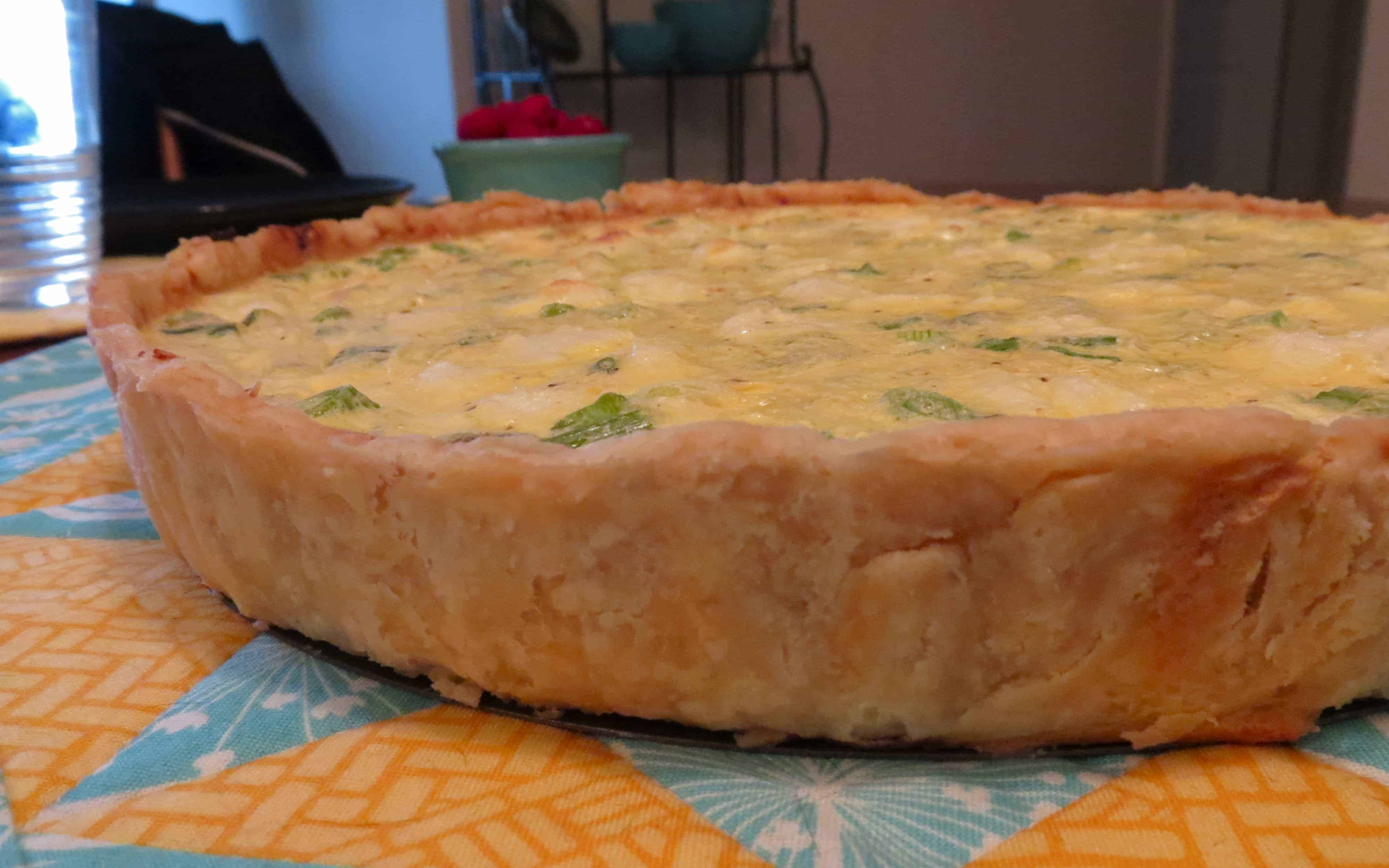 This weekend I was blessed to watch some of my dearest friends graduate from college. I am so proud of them and all that they have accomplished and know that they are going to do some truly wonderful things with their lives. I can't wait to see what those things turn out to be.
It is hard to believe that almost exactly a year ago, it was me walking across that same stage receiving my diploma. So much has changed in the past year – where I live, what I do, even the people in my life. If you had told me a year ago that I would have started a food blog and that someone besides my mother would be reading it, I probably would have laughed you out of the building.
I am so thankful for all of the new experiences and people that this past year has brought me. I'm thankful for the people that have stuck with me through all of these changes. I'm thankful for the new things that this next year will bring me – experiences and people that I do not yet know about.
Life is a funny, amazing thing.
And now for what you really came here for: the food. (When isn't that the case?)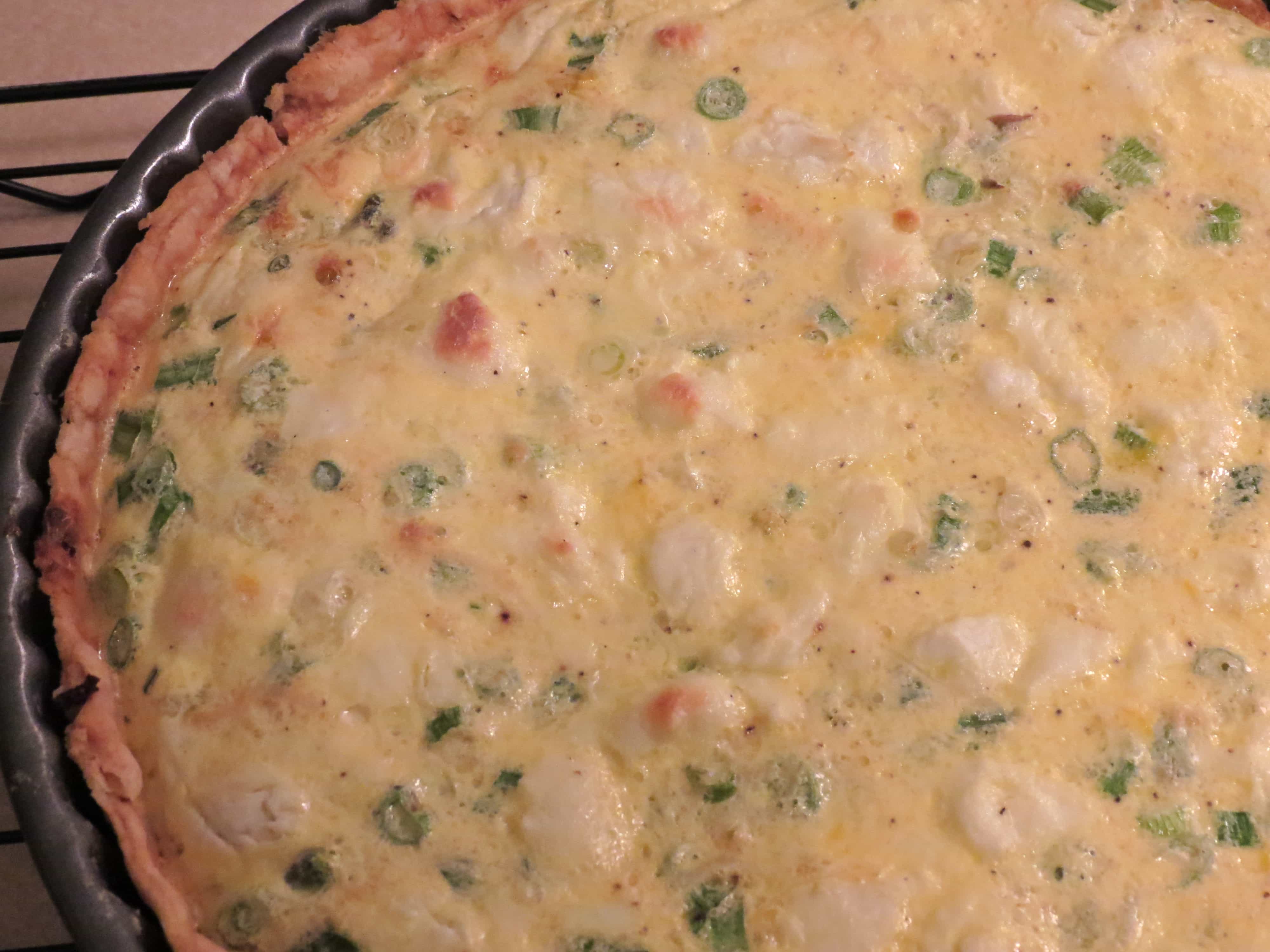 I will keep this simple: this quiche is good. Sweet onions balance out the sharp tang of the goat cheese. Asparagus keep things green and beautiful. A simple pastry crust pulls it all together and keeps you coming back for more.
After eating it, onion-hating Boyfriend announced that it was the first quiche that he has ever had that he actually liked.
Win.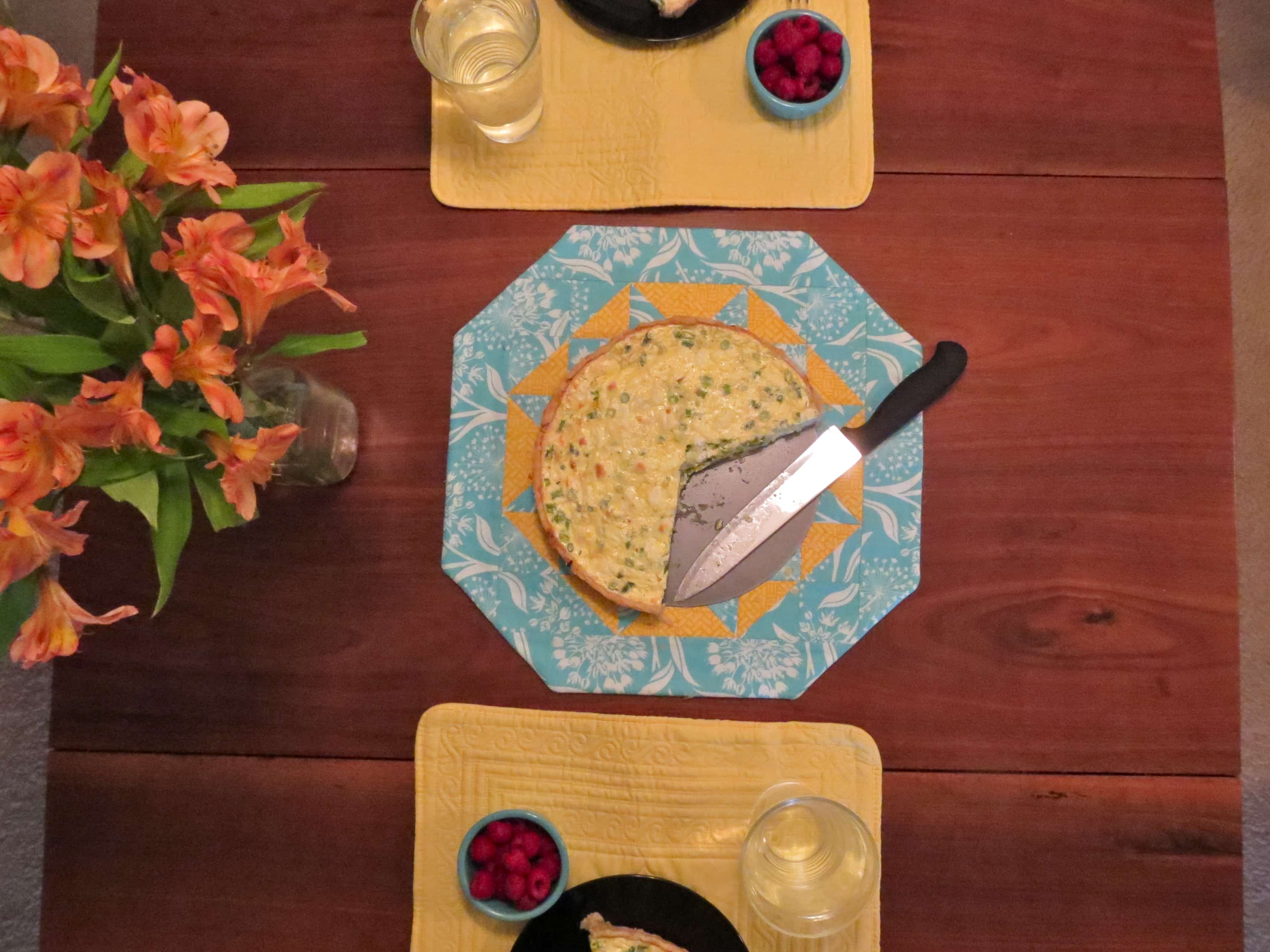 Ingredients
1

recipe for 9- or 10-inch pie crust

1

large sweet onion

diced

1

cup

chopped fresh asparagus

cut into about 1/4 inch pieces

1/2

cup

chopped green onion

1/2

cup

shredded Parmesan cheese

2

ounces

goat cheese

crumbled

5

eggs

1 1/2

cups

fat-free half-and-half

Salt and pepper
Instructions
Preheat oven to 375 degrees. Grease a 10-inch tart pan with removable bottom.

Roll out pastry and place into tart pan. Chill for 30 minutes. Dock crust (or, alternatively, line with parchment and fill with pie-weights/dried beans) and bake for 12 minutes.

Meanwhile, heat a tablespoon of olive oil in a medium skillet over high heat. Saute onion; when onion begins to turn translucent, add asparagus and saute for another 3-5 minutes, until onion is cooked through and asparagus is crisp-tender. Season with a pinch of salt and remove from heat.

In a bowl, whisk together eggs and half-and-half. Season with a pinch of salt (keep in mind that you are using a salty cheese, so take care not to over salt) and several grinds of fresh black pepper.

Add cooked onion and asparagus to pre-cooked crust. Sprinkle onions, Parmesan cheese and crumbled goat cheese on top. Pour egg mixture on top. Bake for 40 minutes, or until center is set.

Allow to cool for 10-15 minutes before removing the outer ring from the tart pan. Serve warm or cold. Will keep, wrapped, in the refrigerator for 3 days.
Notes
If you do not have a 10-inch tart pan, you can use a 10-inch pie plate and serve the quiche straight from the dish.