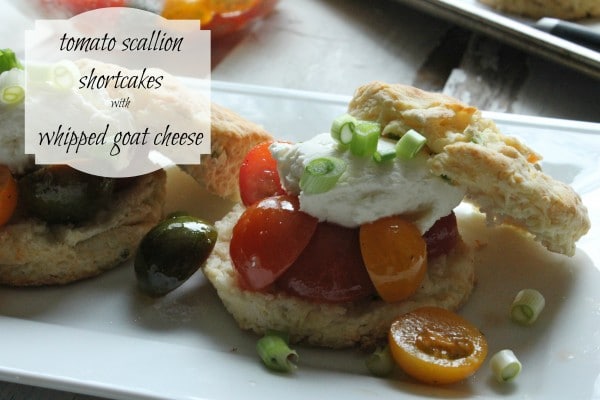 Just before Christmas I took some time out of the hectic craziness that so often accompanies the holidays and spent an afternoon cooking and baking with my friend Stef.
Well, Stef and her pug, Weezer. Can't forget our sous chef and wanna-be-taste-tester.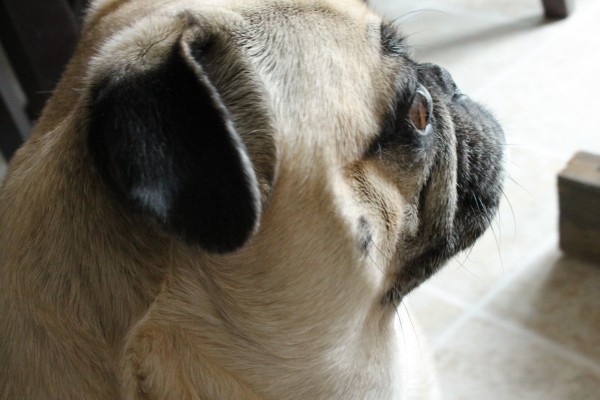 It was the perfect afternoon to relax, laugh, and recharge – something I think we could all use more of throughout the year.
For lunch we decided to crack open one of our new favorite cookbooks, The Smitten Kitchen Cookbook, and give Deb's Tomato Scallion Shortcakes with Whipped Goat Cheese a try.
Now, I know what you are probably thinking. "Stephie…tomato scallion shortcakes? Aren't shortcakes supposed to be sweet? And whipped goat cheese? All of this sounds like an awful lot of work just for lunch."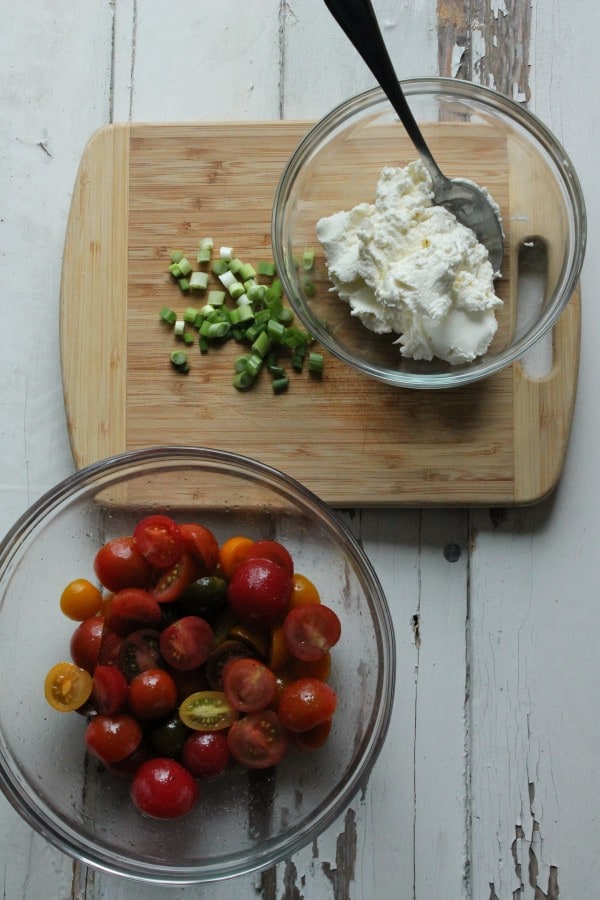 Yes, shortcakes are usually sweet. But this recipe puts a fun new spin on an old favorite. I mean, we're topping a flaky, buttery biscuit with something delicious – in this case a beautiful tomato salad and creamy goat cheese…how can that go wrong? Answer: It can't.
And, most importantly, in spite of the fancy-pants-sounding name and what seems like several components, this recipe is a snap to pull together. Stef and I were sitting down to eat within 45 minutes of pulling out our ingredients – and that's only because we we had to stop and photograph everything! (What else would you expect from two food bloggers?)
This recipe would be perfect for a weekend brunch or a light lunch with friends. You could even make the various components ahead of time and simply assemble the shortcakes just prior to serving. I promise your guests will be incredibly impressed, and they don't even have to know how easy it was.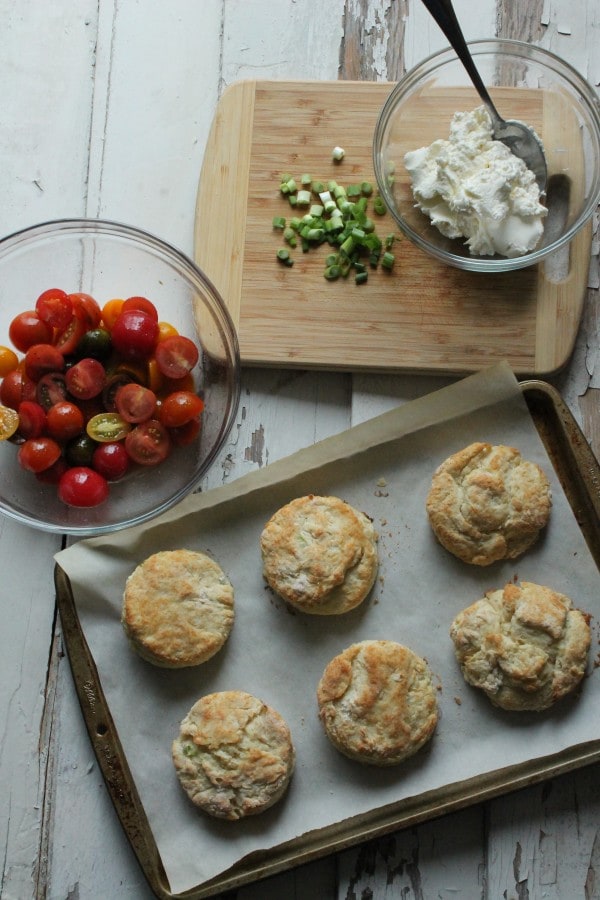 Recipe barely adapted from The Smitten Kitchen Cookbook.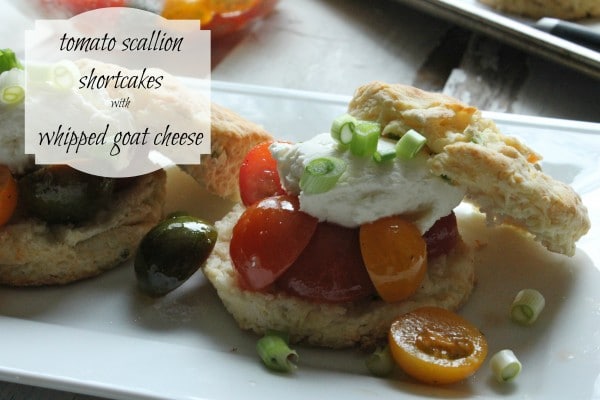 Ingredients
For the scallion biscuits:
2

cups

plus 2 tablespoons all-purpose flour

2

tablespoons

baking powder

3/4

teaspoon

table salt

5

tablespoons

unsalted butter

chilled and cut into cubes

1

scallion

thinly sliced

1

cup

buttermilk
For the tomato salad:
1

tablespoon

olive oil

1 1/2

tablespoons

red wine vinegar

1/8

teaspoon

salt

Pinch

of sugar

Freshly ground black pepper

1/2

pound

approximately 1 1/3 cups cherry or grape tomatoes
For the topping:
3

tablespoons

heavy or whipping cream

4

ounces

goat cheese

softened

2

scallions

thinly sliced
Instructions
Make the biscuits:
Preheat oven to 425 degrees. Line a baking sheet with parchment paper; set aside.

In a large bowl, whisk the flour, baking powder, and salt together. Use a pastry blender to cut in the butter until the mixture resembles coarse meal. Stir in the scallion, then add the buttermilk and stir until the dough just comes together.

On a floured surface, pat or roll dough to 3/4-to-1-inch thickness and cut into 3-inch rounds, reforming scraps as needed. You will get about six to eight biscuits. Arrange 2 inches apart on the prepared sheet.

Bake about 15 minutes, until golden brown.
Make the tomato salad:
In a bowl, whisk together everything except the tomatoes. Halve or quarter the tomatoes, then add them to the bowl with the dressing and toss to combine.
Make the whipped goat cheese:
In a separate bowl, use an electric mixer to whip the cream until peaks form. Add the goat cheese and beat until the mixture is light and fluffy.
Assemble the shortcakes:
Split each warm biscuit in half. Generously spoon each half with the tomato salad and dressing. Dollop with whipped goat cheese and sprinkle with scallions. Serve immediately.