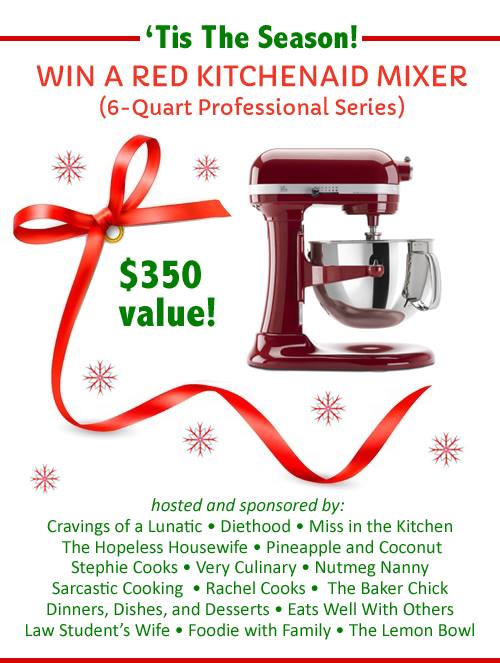 That's right, darling readers! 'Tis the season to be merry and give gifts to our loved ones. And guess what? YOU are included in my loved ones!
So to wish you a Merry Christmas and a most joyful season, I am joining up with some of my best blogging buddies to bring one of you a shiny new KitchenAid stand mixer.
What you'll win: A beautiful 6-Quart Professional Series KitchenAid Mixer in Empire Red (because it's seasonal!). How to enter: Use the widget below – just follow the instructions! It is simple. Enter now until 11:59 pm (PST) on Sunday, December 13, 2014.
What are you waiting for? Go go go!