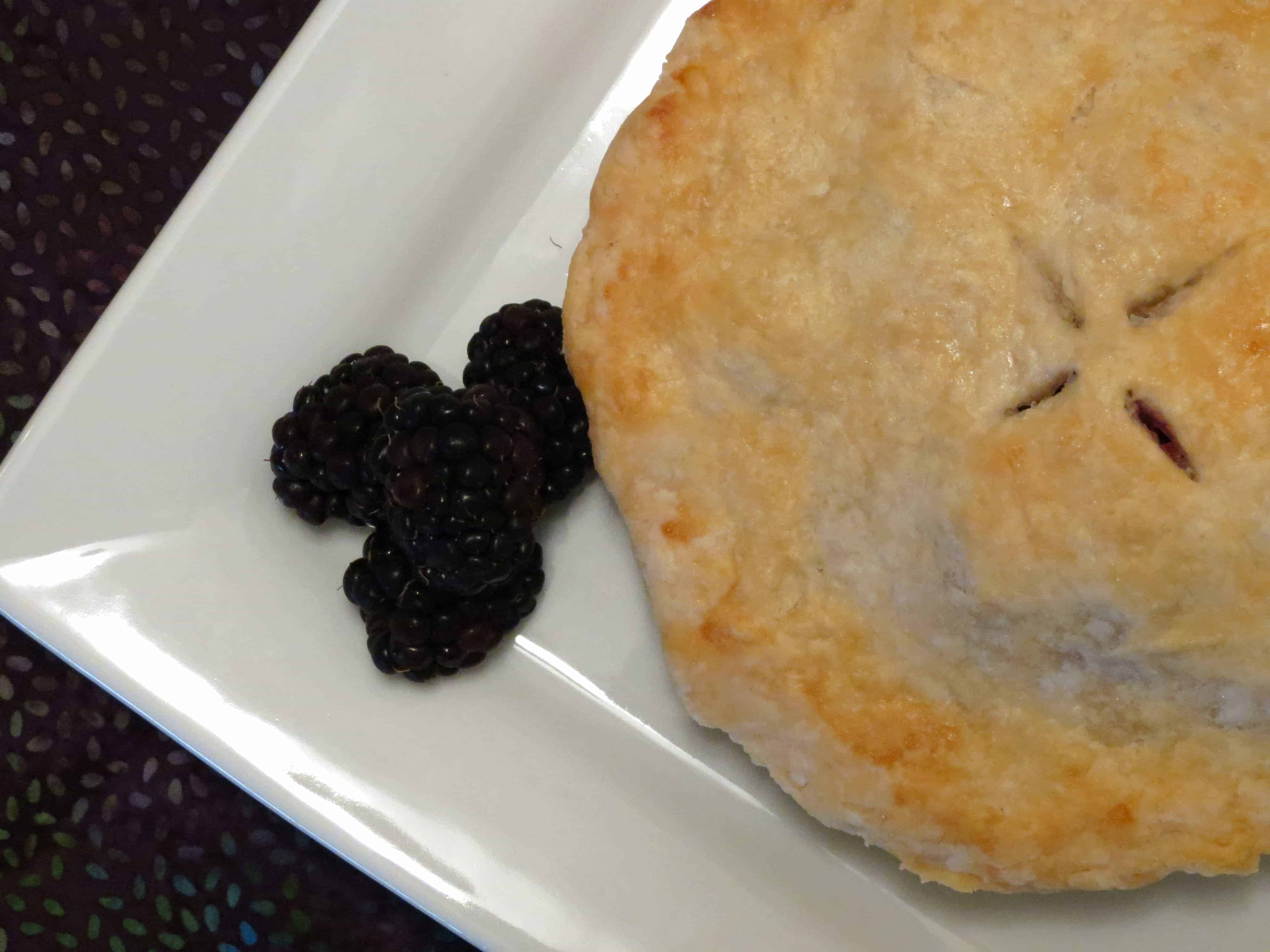 When I still lived in my parents' house, my parents and I had a pretty much constant system of reading books, giving our personal opinions, and then passing them along to the next person to read. A really excellent book could make it through the three of us in under two weeks.
Now that I am on my own and living three hours away, our book sharing has slowed down considerably. In its place, however, my mother and I have installed a system of recipe sharing. A typical phone conversation might go a little like this:
Me: Oh, I made a really good soup for dinner last night. (Proceed to describe said recipe in detail.)
Momma: Oh, that sounds really good. I actually hadn't figured out what to make for dinner later this week…
Me: I will email you the recipe. I am probably going to post it sometime next week.
Momma: Speaking of, I made a new pot roast for dinner tonight. It's really easy! Here's what you do…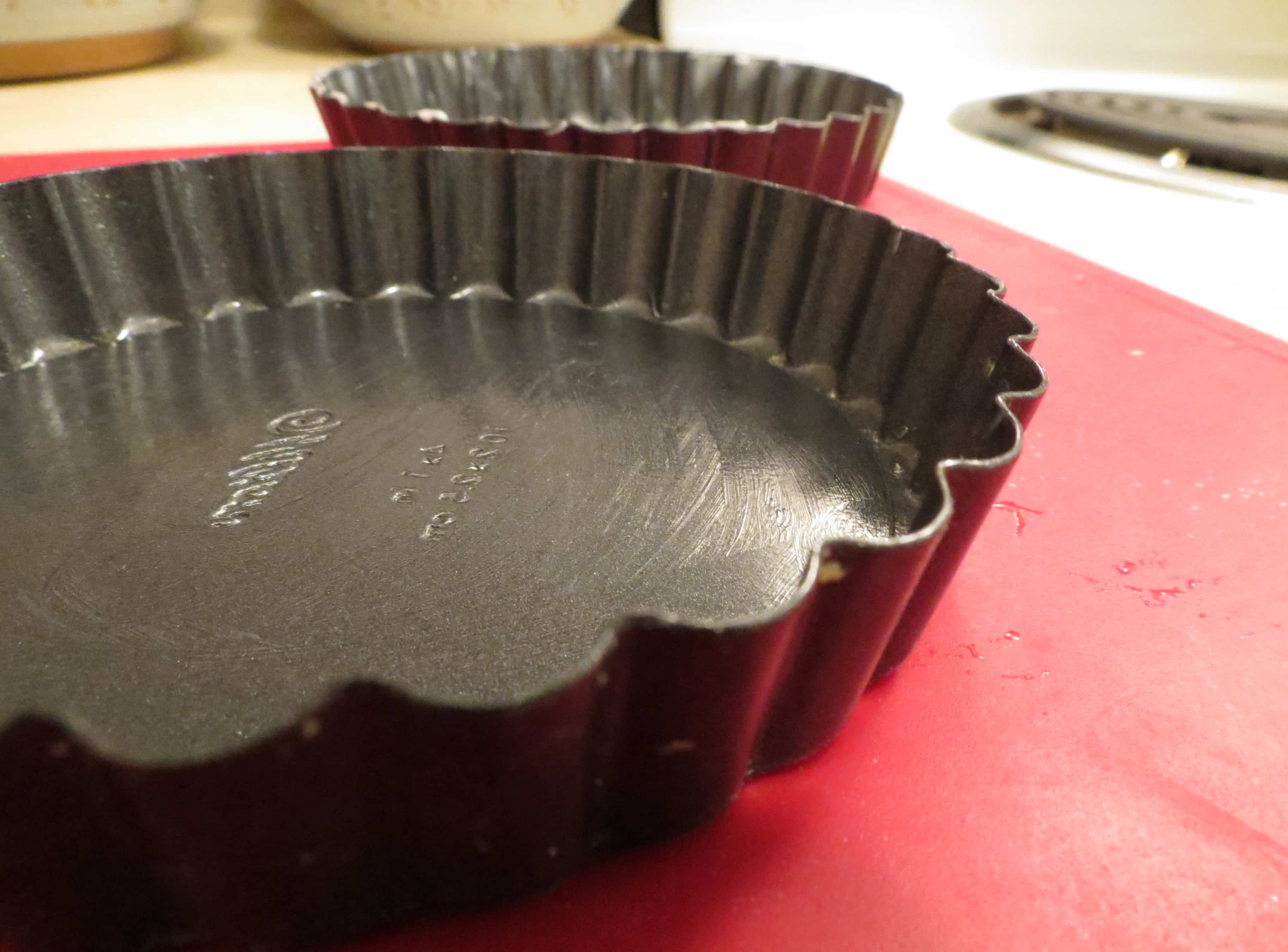 Seriously. Almost all of our conversations start out somewhere else and circle back around to food at one point or another. We could spend hours describing recipes over the phone to one another. I'm sure my father thinks we are certifiably crazy, but I'm also fairly certain he came to that conclusion long, long before I moved out of the house.
At any rate, this recipe came along as a result of our endless recipe sharing. Momma had found some fresh blackberries on the cheap, and, out of a desire for blackberry pie that wouldn't sit and taunt her for days, she used this recipe as an inspiration for these individual blackberry pies. She emailed me her recipe, I made a few minor adjustments and…voilà! Blackberry pie for one.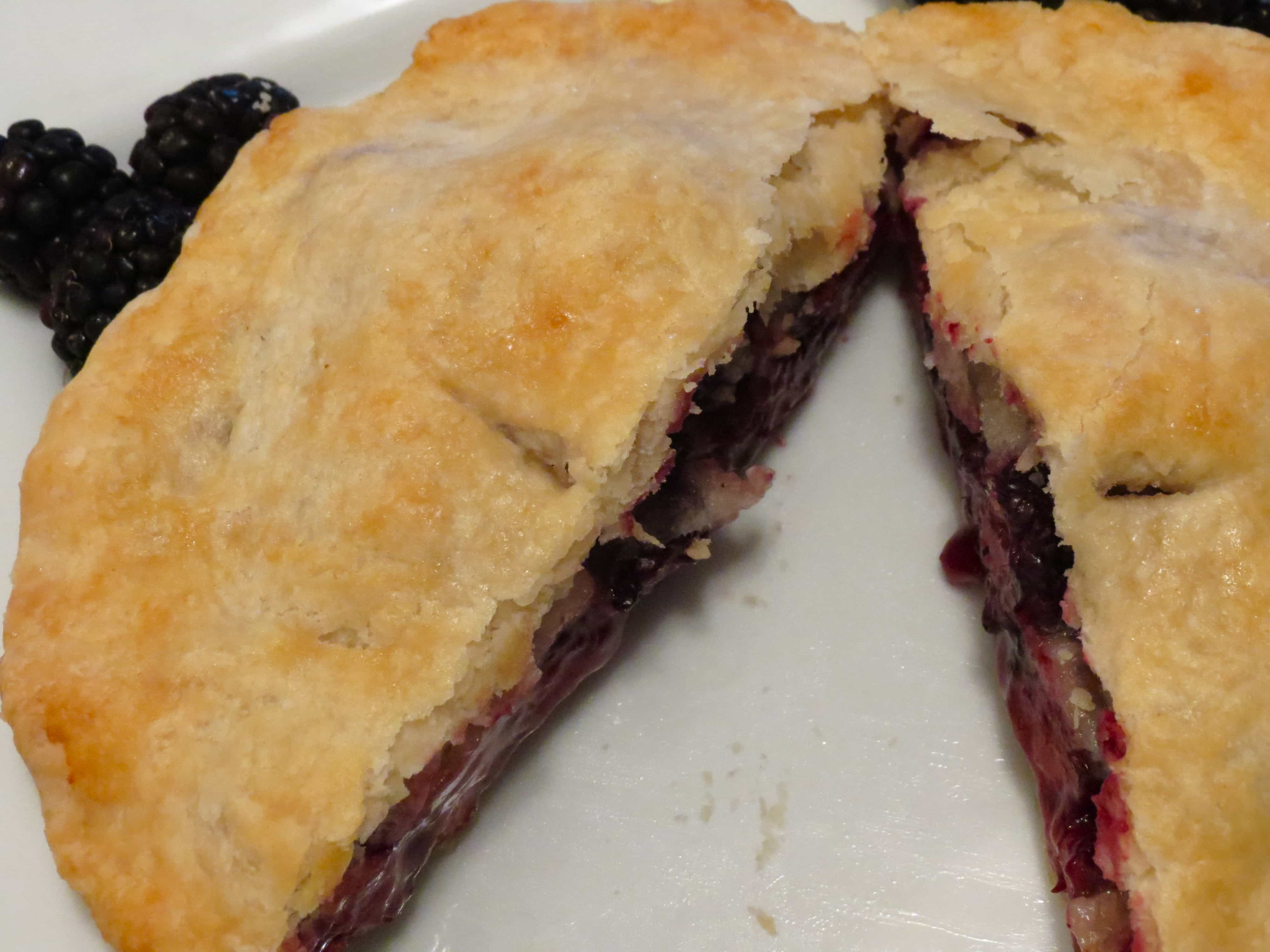 (While these are technically blackberry pies for one, they are made in 4-inch tart pans and could certainly be split in half for two people. But that is only if you are nice…and have someone that you love enough to share with. If you keep it all for yourself…well, I'm certainly not going to judge you for that decision.)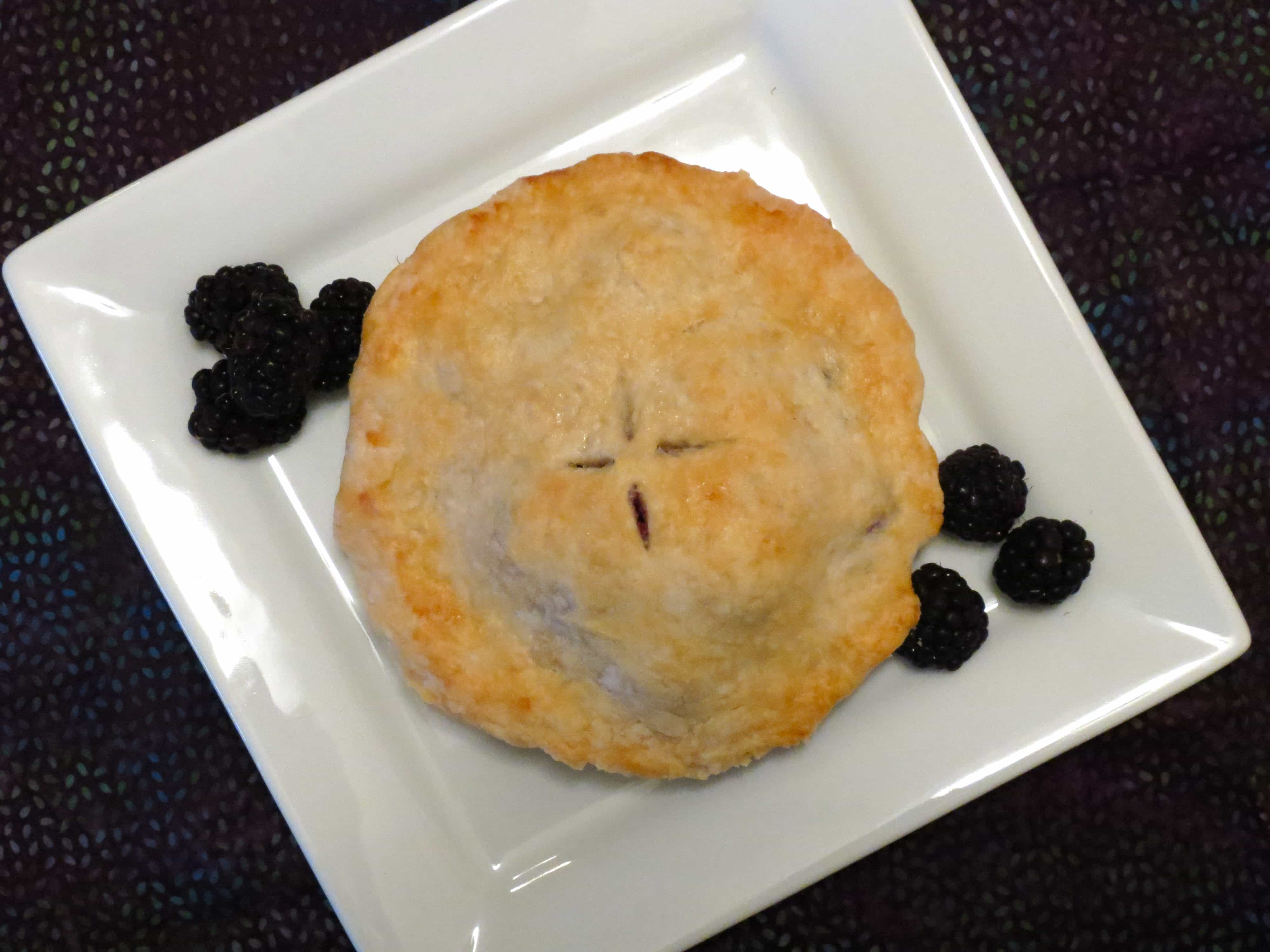 Ingredients
1/2

of a 9-inch pie crust

the remaining crust can be frozen and used for another pie later

1

cup

fresh blackberries

2

tablespoons

sugar

1 1/2

tablespoons

flour

Dash of cinnamon

1

teaspoon

milk

Pinch

of sugar
Instructions
Preheat oven to 425 degrees. Place a rack on the lowest setting in the oven.

Grease a 4-inch tart pan. Set aside.

Roll out half of the pie crust (so 1/4 of the total 9-inch crust) to fit the bottom of the tart pan with a small amount hanging over.

Mix together the sugar and flour. Sprinkle 1 tablespoon of this mixture in the bottom of the crust. Place blackberries in the pan. Sprinkle with a dash of cinnamon and the remaining flour mixture.

Roll out the remaining pie crust and place on top of the pie. Trim and pinch edges and cut a few slits in the top. Brush the top with milk and sprinkle with a pinch of sugar.

Place on a baking sheet and bake, on the bottom rack in the oven, for 15 minutes. Reduce heat to 375 and continue to bake for another 20-25 minutes, or until bubbly and golden.

Allow to cool. Remove from tart pan and serve!