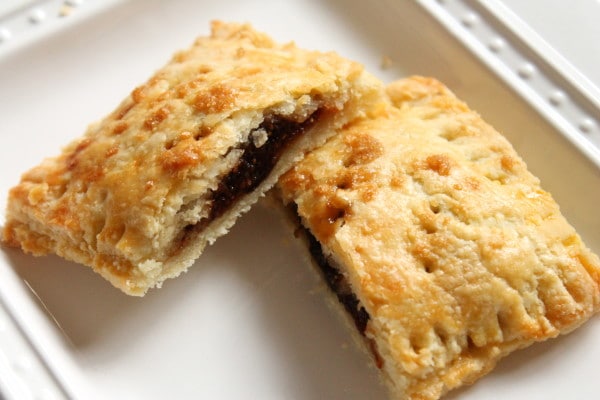 Remember how I quit my job last week? And did so without having another job lined up?
By the end of the week, I had not one, but two job offers.
Now, neither of these job offers were likely to make me a millionaire. One was a front-of-house bakery job, the other a barista position at Starbucks.
But the point is this: God provides.
In case you're wondering, I ended up going with the Starbucks job – yes, I know it is shocking that I passed up a job in a bakery, but I couldn't discount the fact that Starbucks was offering me slightly higher pay and benefits. Not to mention that the manager and I simply clicked – I am looking forward to working for someone who really seems to want me there.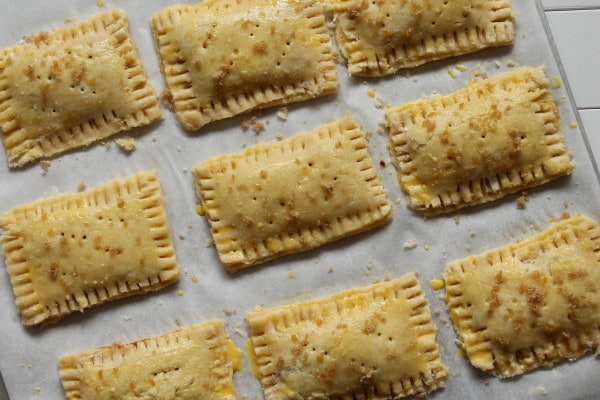 Do I know if this is where I want to be forever and ever, amen? I honestly have no idea. But I am certainly going to take this opportunity to see, and to figure out what it is that I really want to be doing. The more I ponder on it, however, the more I feel something inside of me whispering me toward food and writing.
I am going to stop thinking about my very expensive college degree. I am going to stop wondering what my former classmates will think when they find out that the girl who graduated at the top of the class is working as a barista. I'm going to let go of all of the ideas I have had about what my life is supposed to look like right now. I am opening up my life to new possibilities, and to finding out what makes me truly, deeply happy.
And what made me truly, deeply happy the other day was pulling together a pastry dough, filling it with fig butter and brown sugar, and baking up these pop tarts to absolute perfection.
I don't say this often, but I will say it now: I personally think that these are some of the best things I have ever made.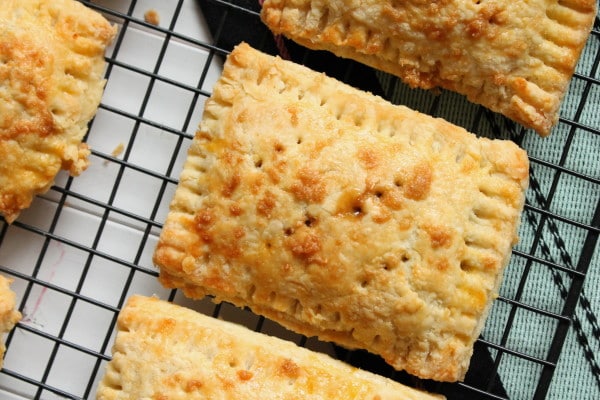 I never particularly cared much for iced pop tarts as a kid, so instead of icing these, I opted to give them a light egg wash and an additional sprinkle of brown sugar, making them 100% perfectly toast-able for a lovely morning treat.
Don't let the number of steps fool you – these aren't as hard as they seem. And if you are truly, deeply petrified of making your own pastry, you could use a bought pie crust in lieu of the provided recipe (though I certainly encourage you to face your fears and give it a try – you'll be glad you did!).
Oh wait…you wanted to serve these warm from the oven? For dessert? Then they're not pop tarts at all – they're hand pies!
Because, really, it's all in how you choose to look at it.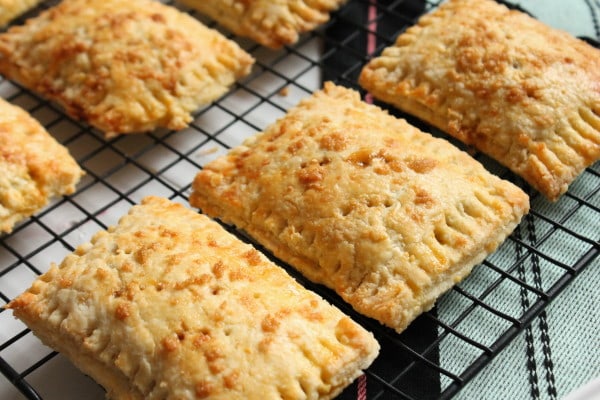 Recipe inspired by Smitten Kitchen, though the pastry was (fairly heavily) adapted from my Thick and Crusty Chicken Pot Pie.
Recipe for fig butter.

Brown Sugar Fig Pop Tarts
Ingredients
For the pastry:
3 cups flour
½ teaspoon salt
2 tablespoons granulated sugar
½ cup cold unsalted butter, cut into chunks
½ cup shortening
1 large egg
¼ cup plus 2 tablespoons cold buttermilk
For the filling:
1 egg yolk + 2 tablespoons water
Fig butter
Brown sugar
Instructions
Preheat oven to 375 degrees. Line a large baking sheet with parchment; set aside.
Make your pastry: In a large bowl, whisk together the flour, salt and sugar. Using a pastry blender or two knives, cut in the cold butter and the shortening until the mixture resembles coarse meal.
In a small bowl or measuring cup, whisk together the buttermilk and egg. Pour over the flour mixture and, using a fork, stir to combine just until the dry ingredients are moistened. The mixture will be very crumbly.
Turn the dough onto a flour-lined surface. Knead the dough very gently - just a couple of times - to bring it together, then divide in half. Roll each half into a 13x9-inch rectangle - you can use a ruler to measure, or you can cheat (like I did) and use a 13x9-inch pan to check for size and cut around. Trim around the edges of the rectangle so that you have clean, straight edges (again, the pan comes in handy here), and cut each rectangle into thirds in both directions, giving you 9 equal-sized rectangles from each larger rectangle (18 total small rectangles).
In a small bowl, whisk together the egg yolk and water. Brush 9 of the pieces with the egg wash, then spoon on about 2 teaspoons of fig butter. Sprinkle the fig butter with a small amount of brown sugar - maybe ½ teaspoon for each piece. Top with one of the remaining dough pieces, pressing along the edges slightly. Using a fork, crimp along the edges of each tart and poke a few holes in the top to allow steam to escape.
Place the tarts on the prepared baking sheet. Brush the tops with some of the remaining egg wash, then sprinkle with a bit more brown sugar. Bake for about 25 minutes, until golden brown.
Store cooled pop tarts in a zip-top bag for up to 3 days. To reheat, toast in a toaster set to the medium setting.
Notes
I suspect that these would freeze quite well, though I have not tried it myself. To do so, freeze unbaked tarts on the lined baking sheet, then transfer to a zip-top bag. Bake straight from the freezer, adding extra time to the baking time.