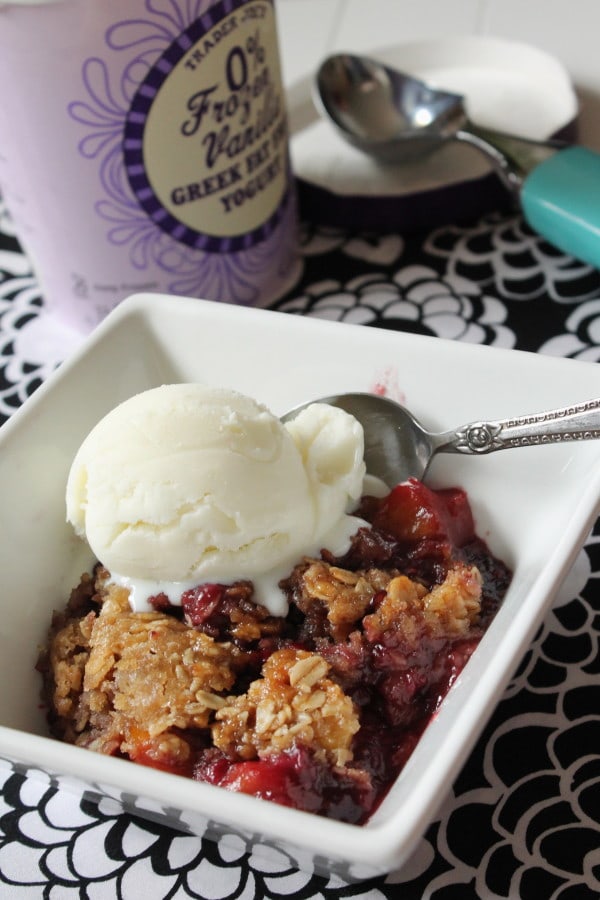 Guys, it's March. I don't know what the climate is like where you live, but around here (Chicago), things are still pretty gray. And cold. And snowy.
Why do I still live in the Midwest?
I find myself in need of summer fruit.
But until the weather warms up and the first strawberry plants start to green up, frozen fruit will have to do. And frozen fruit is exactly what makes this fruit and berry cobbler – "baked" in your slow cooker, no less – a perfect dessert this time of year. I can start getting my fruit fix in even while there is still the potential for another blizzard at any moment. I wish I was kidding.
Head on over to Food Fanatic for the recipe! And while you're there, be sure to follow them on Facebook or Twitter – that way you'll never miss any posts from all of the other amazing regular contributors!