Stuff your healthy granola into a perfectly chewy Granola Cookie. You can thank me later.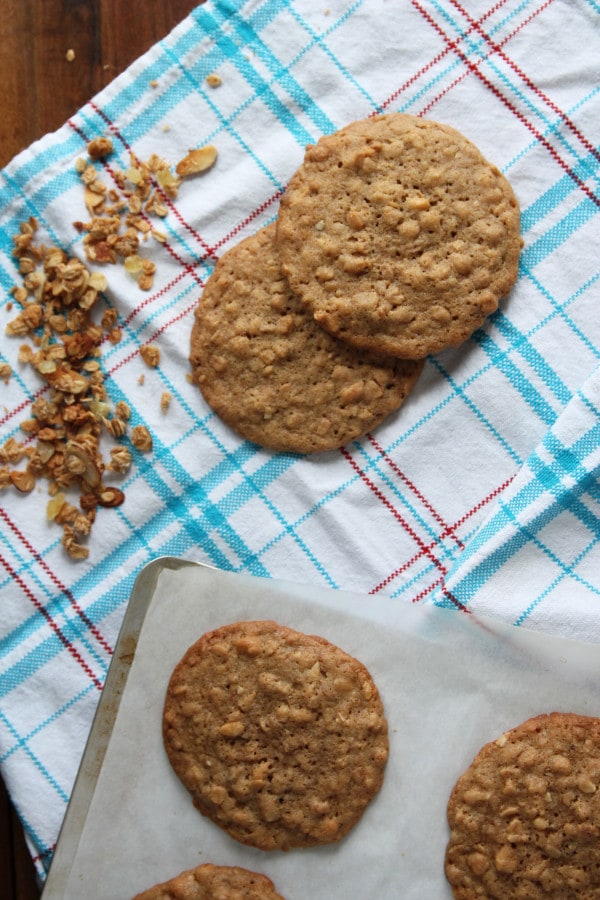 I mean, c'mon.
Do I really need to go into a long description about these cookies? Do I need to write you paragraphs about how chewy they are? Must I tell you that the brown sugar and butter do magical things to the already-magical granola? Is it necessary to tell you that a smidgen of almond extract take these beauties over the top?
The name really says it for itself, doesn't it?
Granola. Cookies.
If you think you like oatmeal cookies – which I do – then you simply must try making Granola Cookies. They are everything an oatmeal cookie should be, taken to the next level.
It truly is one of my greatest gifts to be able to take something perfectly healthy for you, such as last week's Coconut Ginger Almond Granola, and turn it into something…well, significantly less healthy.
But sometimes, you just gotta do what you gotta do. And some days, you just need a cookie.