1. My blogging bestie-buddy
Julia
came to visit last month. It was our first time meeting in person and her first time in Chicago. We had to visit The Bean, of course. Boyfriend pretended not to know us. We also had dinner at
Little Goat Diner
with my other blogging bestie,
Stef
, and her husband. Boyfriend ate something called the "Goat Almighty", which was essentially an excuse for him to eat a goat burger, braised beef, BBQ pork, pickled jalapeños and onion rings all on the same sandwich.
2. While Julia was in town, we hopped down to Peoria to visit my parents, because Momma Swope and Julia are pretty much besties, too. We took that fine opportunity to go get tattoos – Momma and I got coordinating colon cancer awareness tattoos, because we are obviously badasses. Some of you may recognize the star as the symbol for colorectal cancer awareness. Momma's also says "Jehovah Rapha", which translates to "God Our Healer" or "God Who Heals".
3. This past Friday I was featured as the Friday Foodie over at
Misadventures with Andi
. Make sure you stop over and check out the interview – you can read all about my
unhealthy obsession with
love of pie, check out my advice for bloggers who are just starting out, and make a new blog friend in the process! Head on over, y'all. I'll wait right here until you get back.
4. I've been using my great-grandmother's old cake pan for some secret Christmas recipe projects for you guys, and I can't decide if I'm really jazzed about the recipe (I am) or if I am mostly jazzed to have an excuse to use my Ma-Ma's old pan (hint: it's both). This cake pan has been used to make hundreds of cakes, and each of those dents tells a story of hands working gently yet strongly to make sure each cake came out in one piece. I wouldn't trade this pan in for the world.
5. This past weekend, Boyfriend and I visited Ann Arbor, Michigan for the first time to attend the wedding of some dear friends. We ate, we strolled, and we partied the night away at the wedding. Verdict on Ann Arbor: Visit
Sava's
,
Comet Coffee
and "
The Arb
" (as the students apparently call it – we're so hip). Skip Zingerman's Deli (a controversial statement, I know) unless you are jazzed about spending $14 on a corn beef sandwich. Oh, and if you're from the area, think about having your wedding at the
University of Michigan Museum of Art
. It makes for a gorgeous wedding venue!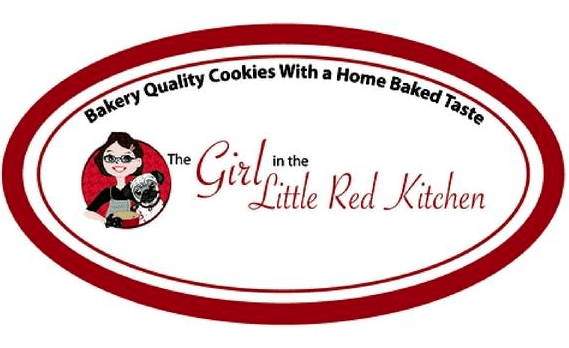 6. Because I've been a little flaky lately, and to thank you all for hanging in there so patiently while I hand you
roll recipe
after
roll recipe
, I am giving away some cookies! My friend Susan recently opened her own small-batch, online bakery that specializes in preservative-free cookies made with only the best ingredients (most of which also happen to be organic!). You can visit the
Girl in the Little Red Kitchen Bake Shop
online any time, or enter to win some of her cookies right here! One lucky reader will win their choice of 1 dozen Signature Chocolate Chip Cookies, Triple Chocolate Cookies, Peanut Butter Cookies, a sampler box of all 3, OR 6 Peanut Butter and Jelly Sandwich Cookies. How can you beat that? Cookies will stay fresh for as long as 2 weeks if kept in their original packaging, so you can share with a friend…or keep them for yourself. (Take your pick — I won't tell.)
To win, simply comment and answer the question: What is new in your life lately? That's it! One winner will be chosen at 10 pm CST on Tuesday, November 11, 2014, and will have 48 hours to respond to my email before a new winner is chosen. (Sorry, giveaway is open to US residents only. But Canadian friends can enter my baking tools giveaway HERE instead!)