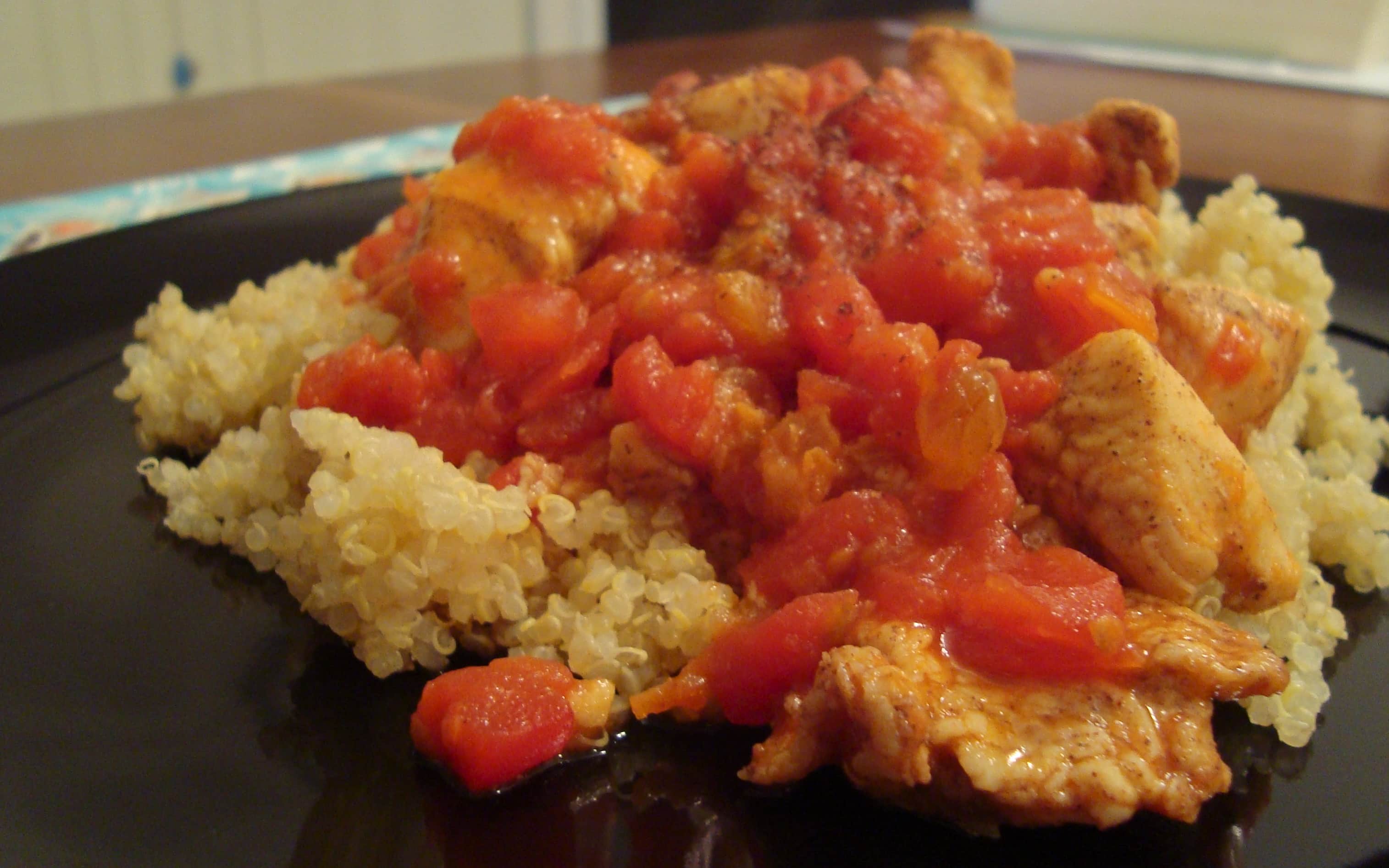 At some point over the last few weeks I have developed the problem of thinking about doing things and then, because I thought about it, I convince myself that it is done.
This is annoying in some cases. For example, when you think you bought your best friend a birthday card for her 23rd birthday, only to realize the day before that you, in fact, did not.
It's downright dangerous in others. Like, say, when dealing with your electric bill.
Not that that would ever actually happen to me.
Although I may or may not have decided it would be safest to just set it up to automatically be withdrawn from my savings account…
Anyway, that is what happened with this recipe. I made it sometime last week (I think?…Yes…last week. I'm almost positive.) and somehow managed to convince myself that I had already posted about it. Turns out, not so much the case.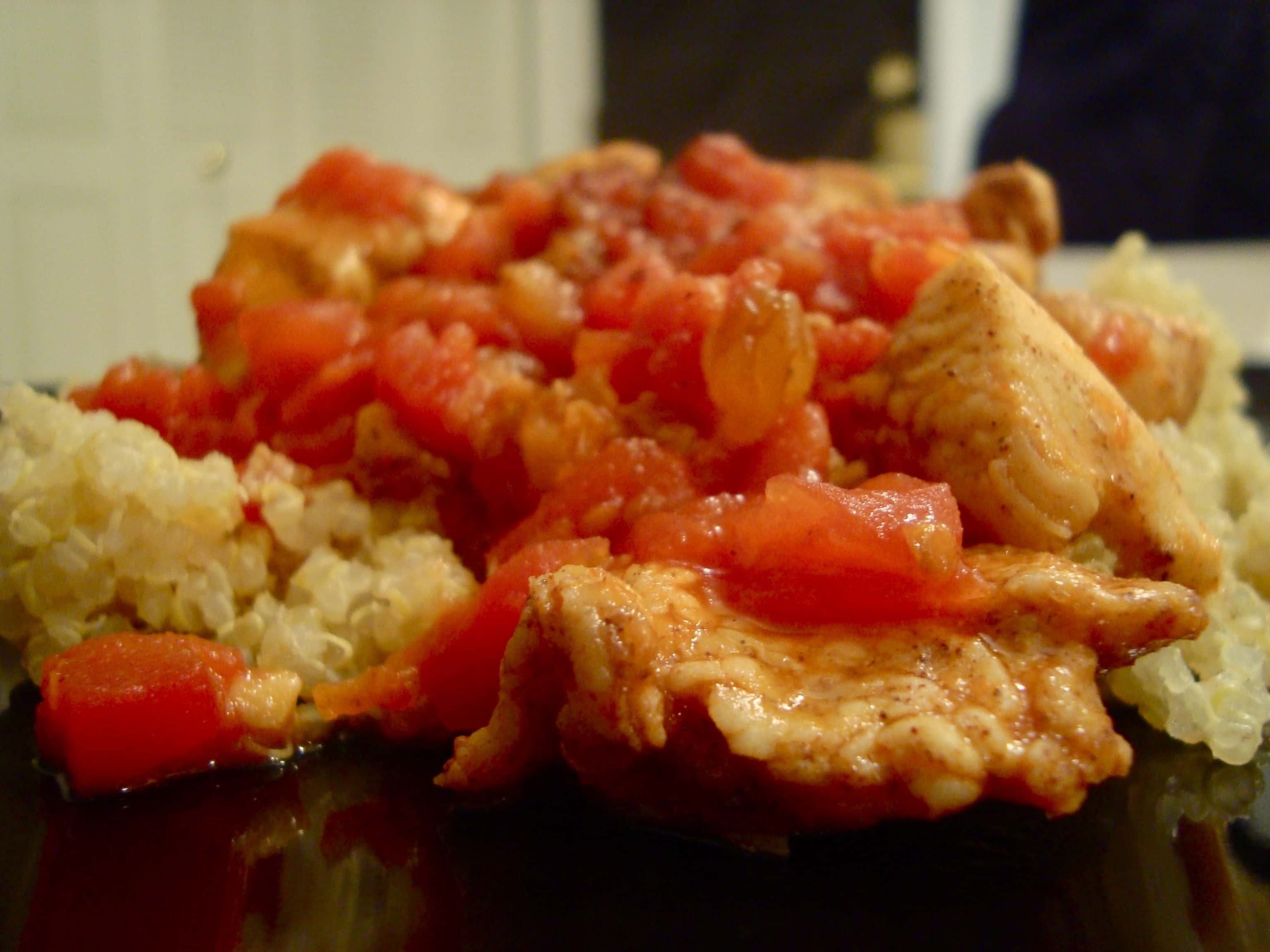 This was a recipe that I saw, pondered, and thought, "I can make this better." And how do you make anything better (at least in my family)?
Make it sweeter. Duh.
Enter my friend, mango chutney.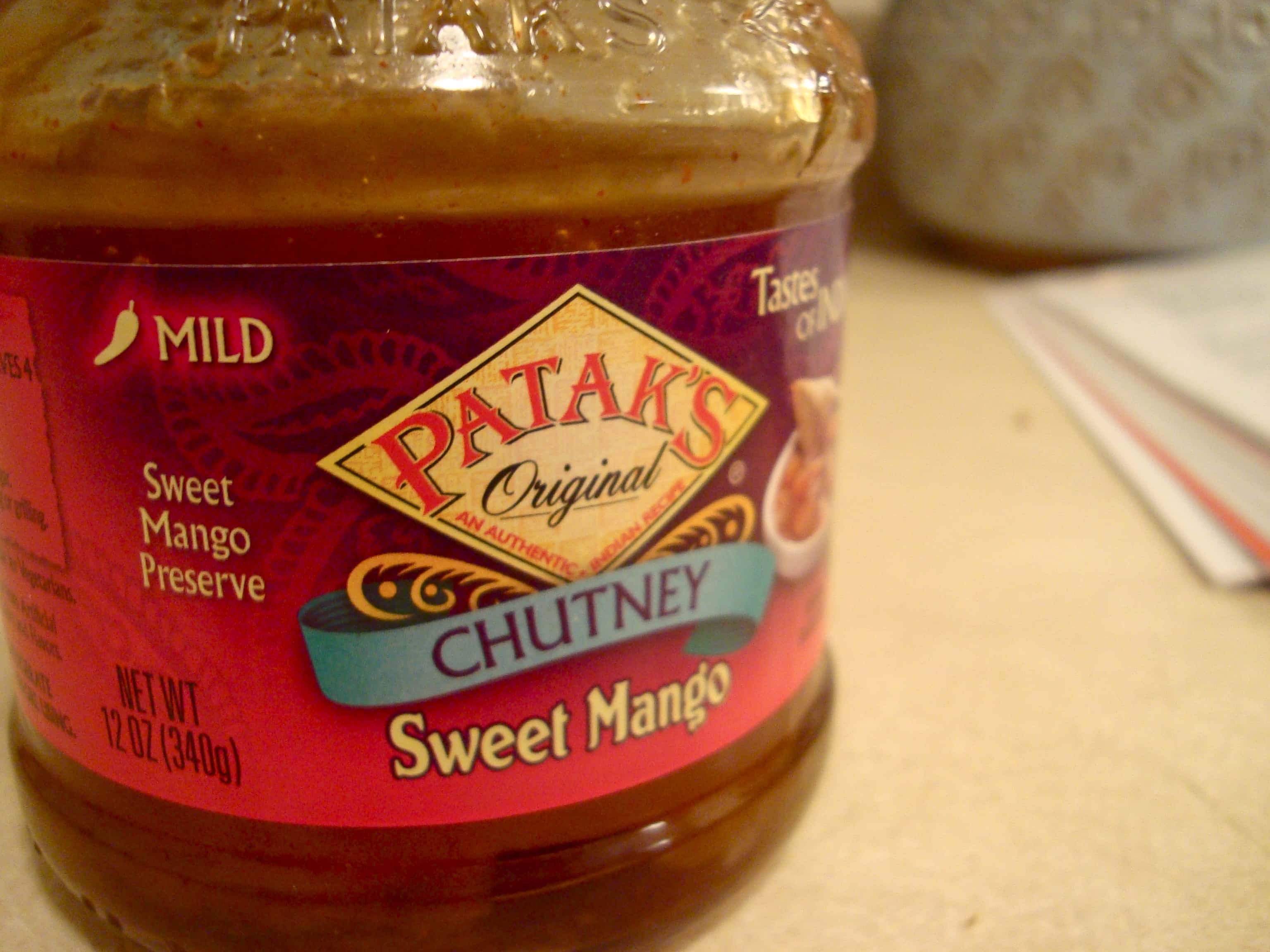 Mmmm, delicious friend. Just sweet enough to balance the acidity of the tomatoes without overpowering the spices already added to the chicken. Golden raisins also help to balance the acidity and add some fun texture.
I served mine over quinoa (keeeeeeeeen-waaaaaaah!), but you could totally swap out your favorite grain (cous cous, brown rice, anything!).
The only thing I might do differently next time would be to add some toasted almonds or pine nuts at the end. Add a little crunch and toasty flavor. Mmmmmm.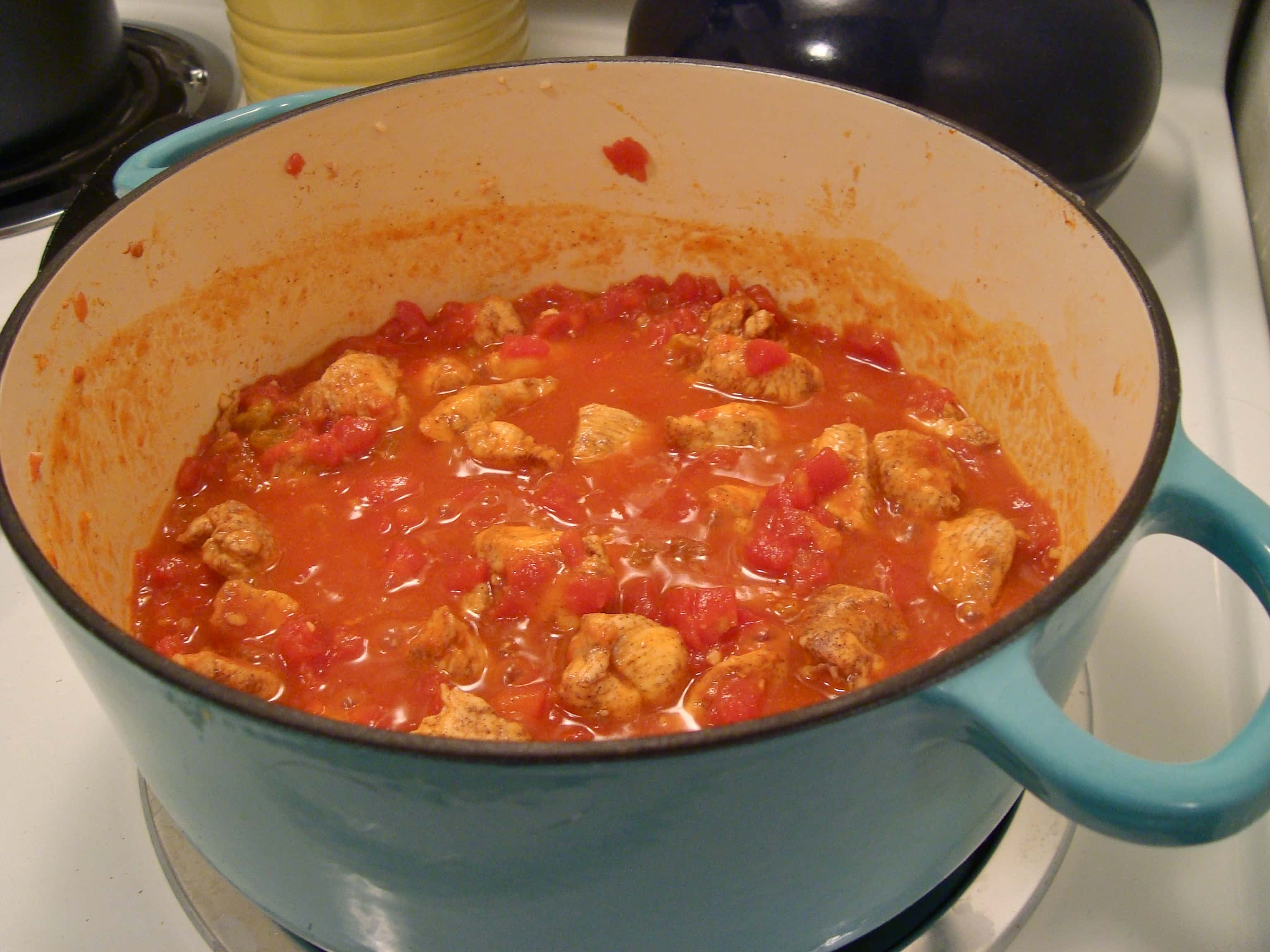 Middle Eastern Chicken
Adapted from Weight Watchers Now & Later
Serves 3-4
1/2 teaspoon cinnamon
1/2 teaspoon ground cumin
3/4 teaspoon salt
3-4 medium chicken breasts, cut into pieces
1 tablespoon olive oil
1 (14.5 ounce) can diced tomatoes
1 tablespoon tomato paste
1 tablespoon minced peeled fresh ginger
2 garlic cloves, minced
1/3 cup golden raisins
2 tablespoons mango chutney
Combine the cinnamon, cumin and 1/4 teaspoon of salt in a medium bowl. Add the chicken and toss to coat.
Heat olive oil in a large skillet (or dutch oven) over medium-high heat. Add the chicken and cook 5-6 minutes, or until just cooked through. Stir in the tomatoes (with their juice), tomato paste, ginger, garlic, raisins, chutney and remaining 1/2 teaspoon of salt; bring to a boil. Reduce the heat; cover and simmer until the chicken is fully cooked through and the flavors are blended, 10-12 minutes.
Serve over quinoa. Garnish with toasted almonds or pine nuts and extra chutney, if desired.