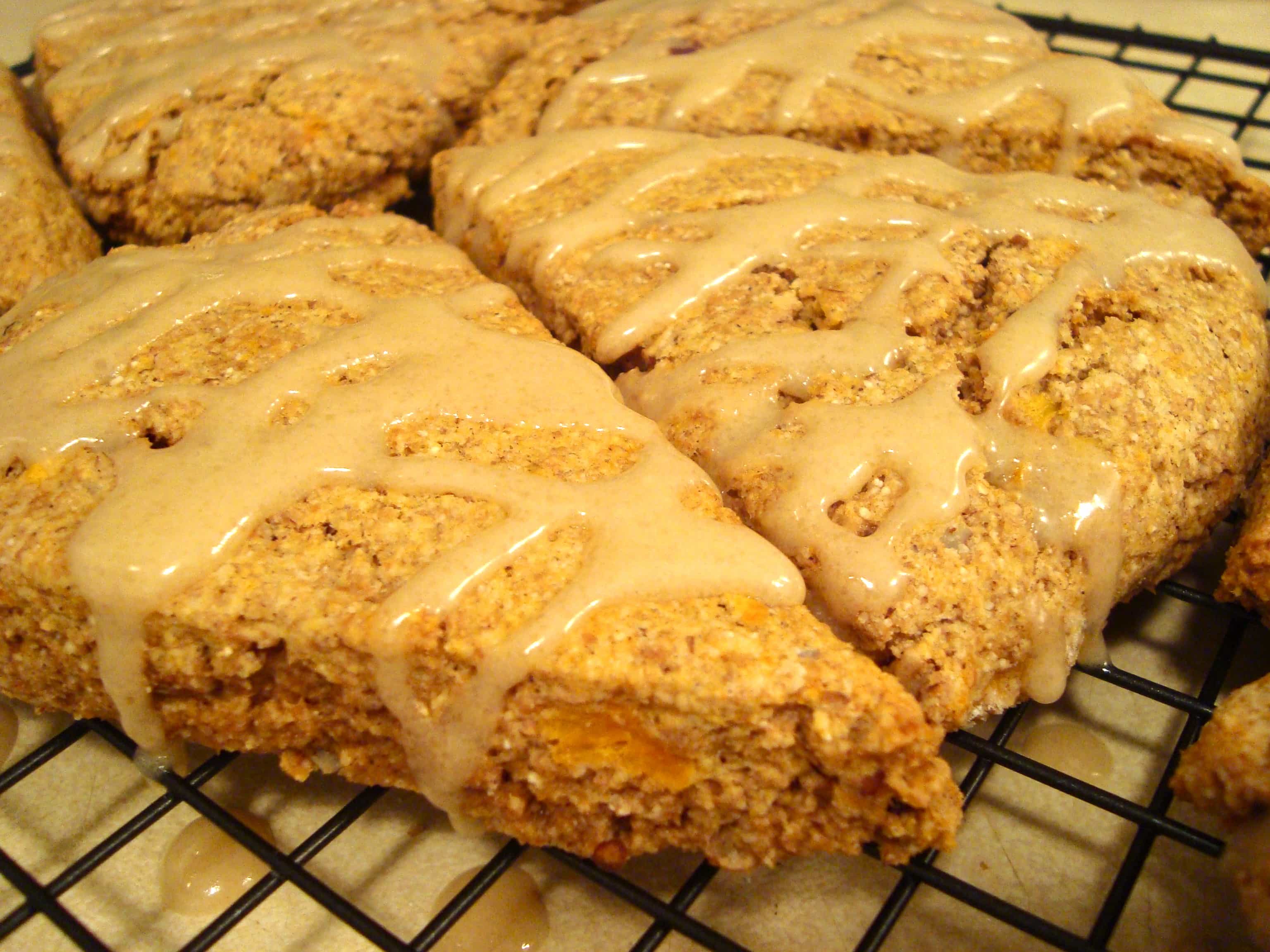 There are a lot of great things about fall.
Apple picking. Scarves. Changing leaves. Crisp, cool air. Cute boots. Sleeping with the windows open, snuggled under a pile of blankets. Structured jackets. Apple cider.
Mostly clothes and food.
Fall clothes > summer clothes.
And my absolute favorite fall foods? Sweet potatoes and squash. My family pretty much lives off them from September through Christmas.
Especially sweet potatoes.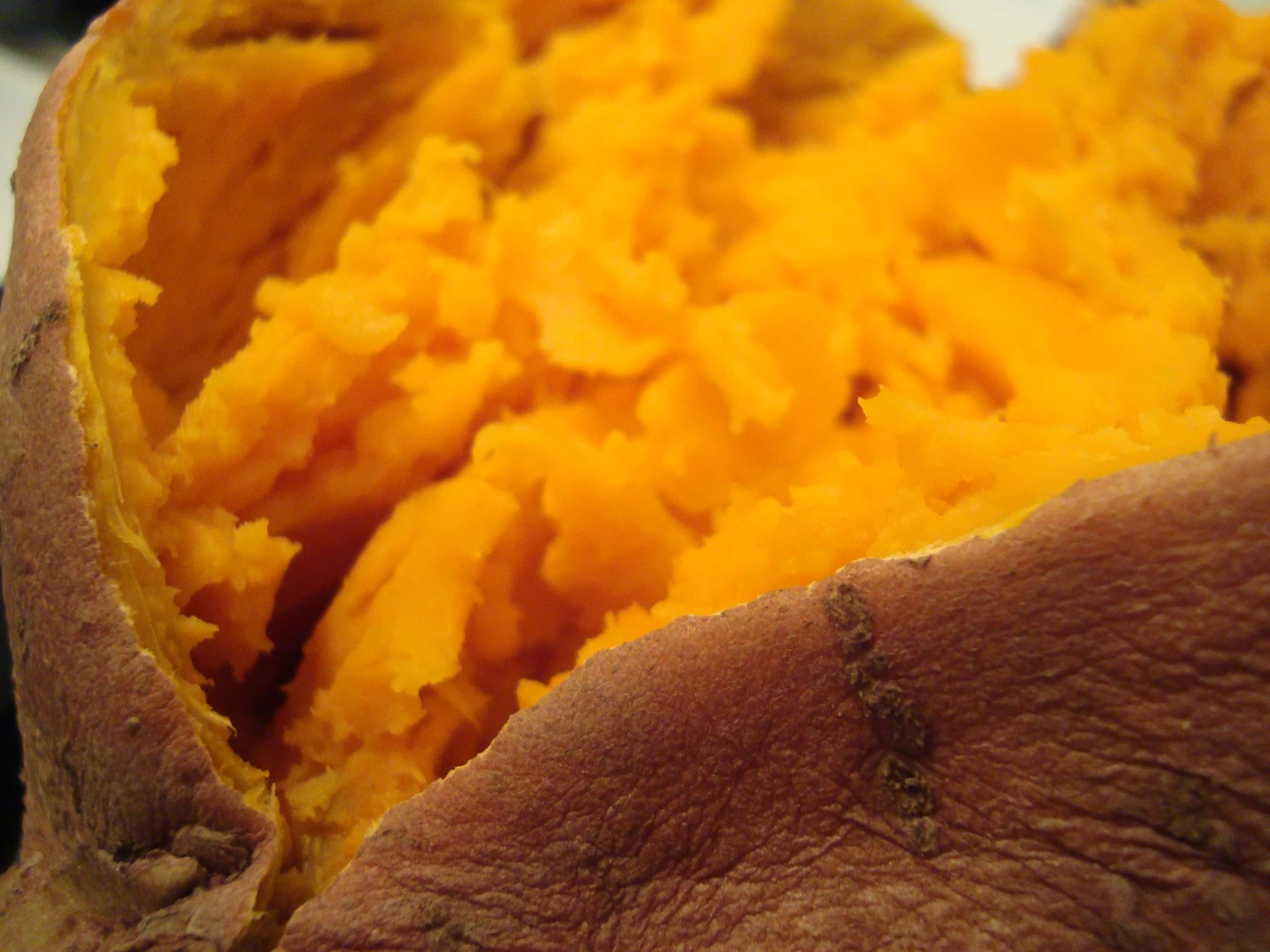 I suppose it is fitting that one of my parents' dogs kind of resembles a sweet potato…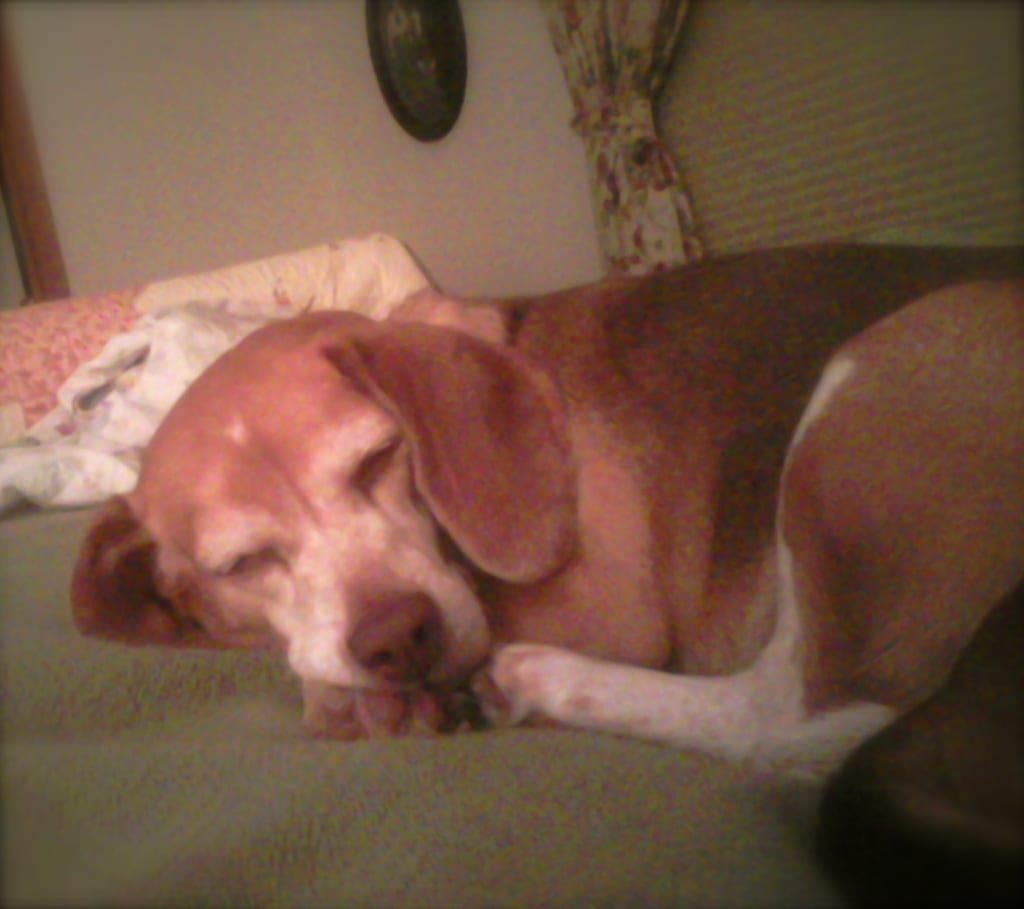 So. These scones.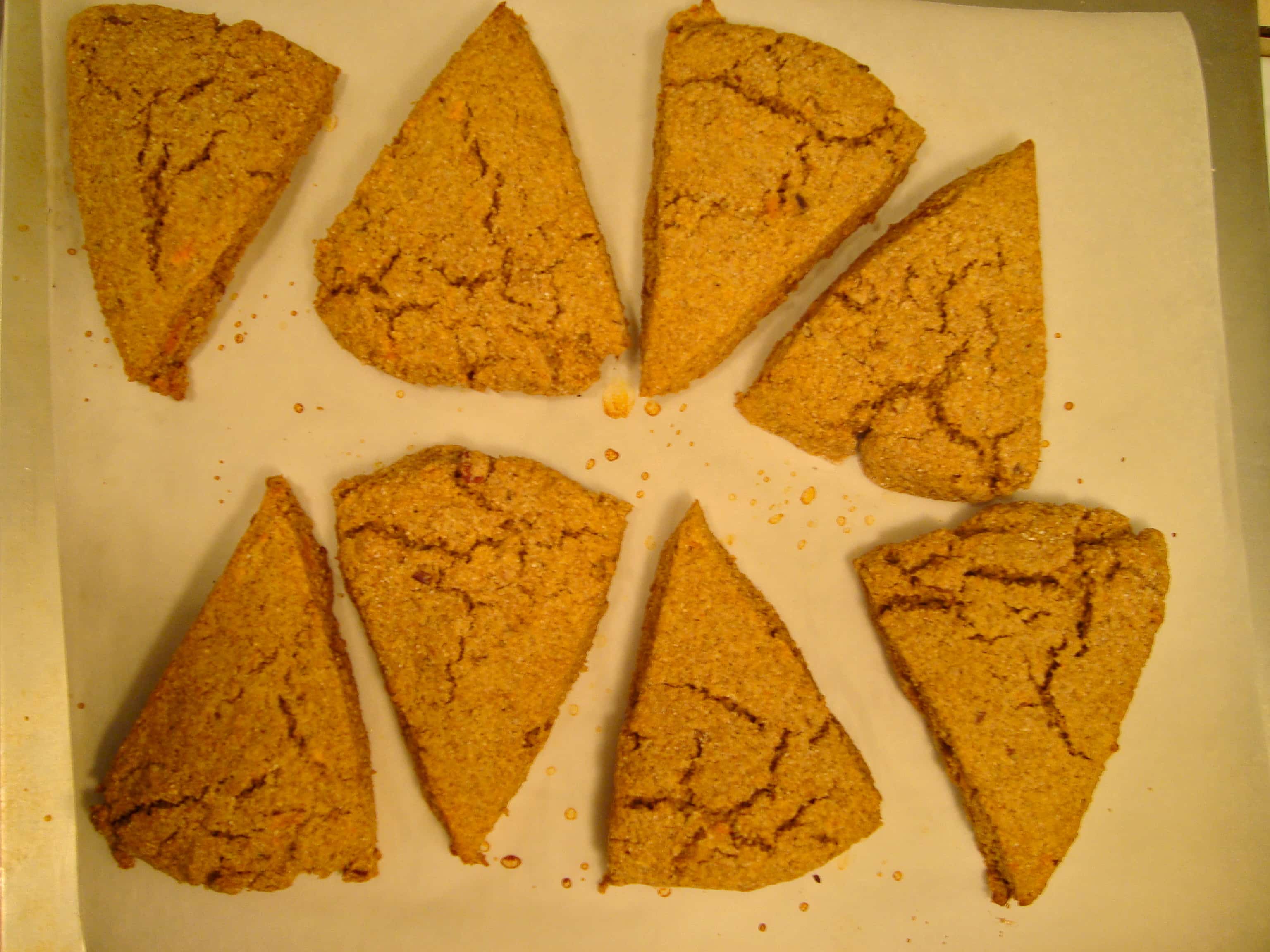 The scones themselves are nicely spiced and not overly sweet. The whole wheat flour lends a nutty taste and texture that is only enhanced by the presence of chopped pecans.
They're pretty darn good as-is.
But why stop there?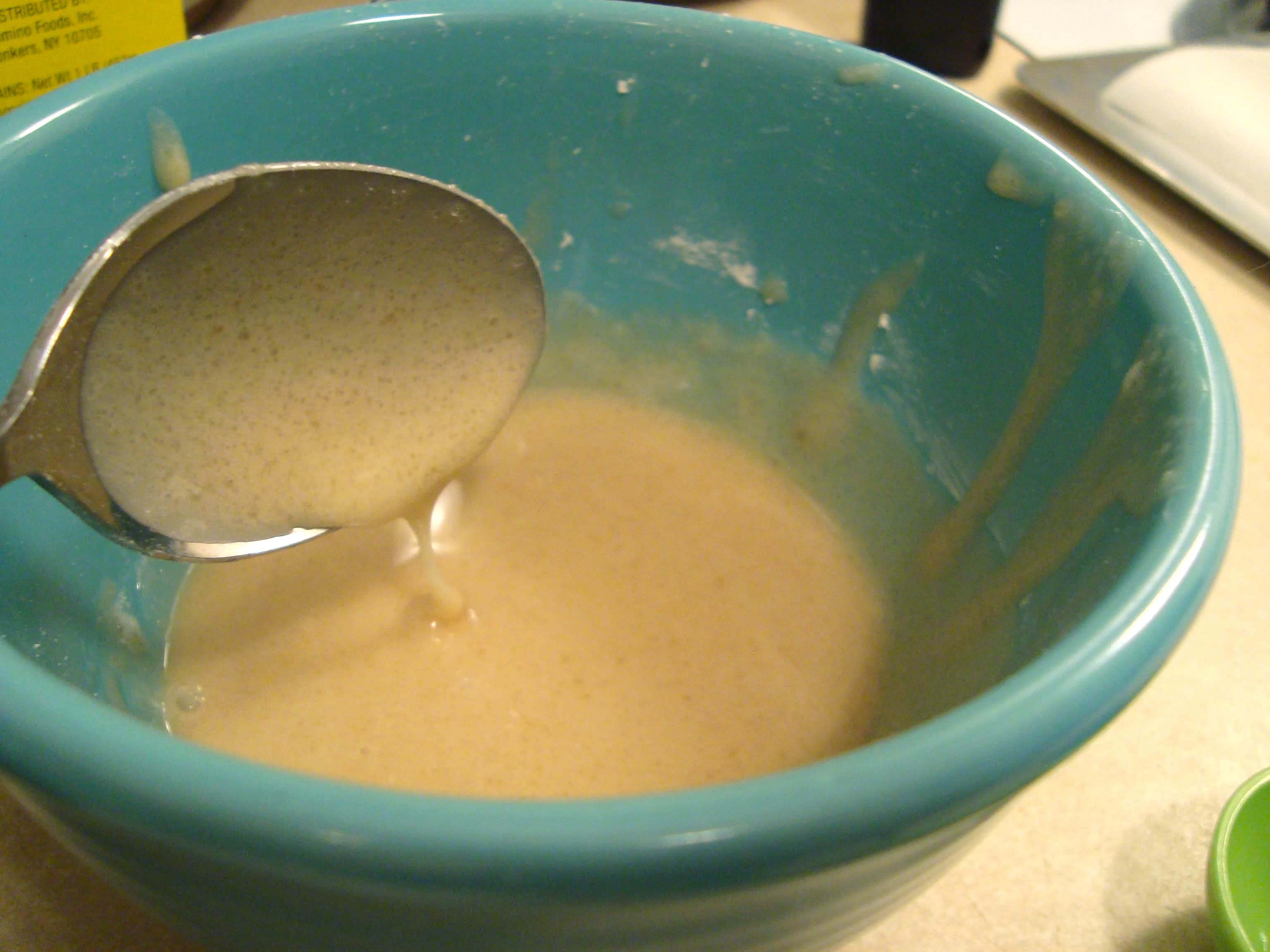 Why not drizzle them with a brown sugar vanilla glaze?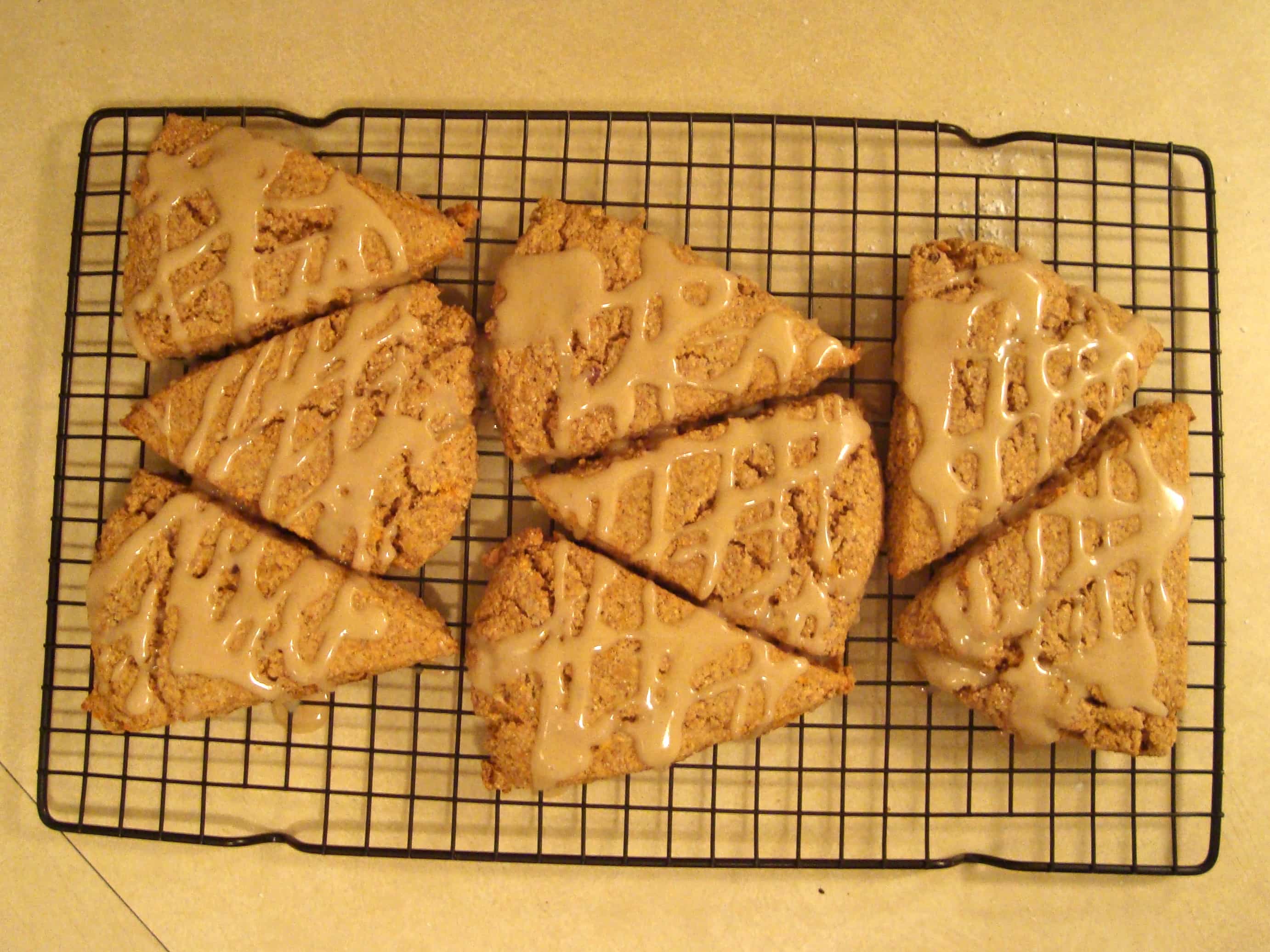 That's what I thought.
Whole Wheat Sweet Potato Scones with Brown Sugar Vanilla Glaze
Makes 8 scones
For the scones:
2 cups whole wheat flour
1/3 cup brown sugar
1/2 teaspoon ground ginger
1 teaspoon ground cinnamon
1 teaspoon baking powder
1/2 teaspoon baking soda
1/4 teaspoon salt
6 tablespoons butter, chilled and cut into pieces
1/3 cup chopped pecans
1/2 cup buttermilk + 1 tablespoon, divided
1/2 cup cooked, mashed sweet potato
1 teaspoon vanilla
For the glaze:
1/2 cup powdered sugar
2 tablespoons light brown sugar
1/4 teaspoon vanilla
1 tablespoon milk
Preheat oven to 400 degrees. Grease a baking sheet or line with parchment paper.
In a large bowl, combine dry ingredients. Using a pastry blender, cut butter into dry ingredients until the mixture resembles coarse sand with a few pea-sized pieces. Stir in the pecans.
In a separate bowl, wisk together the sweet potato, 1/2 cup of buttermilk and vanilla. Add to the flour mixture; stir until just combined. On a floured surface, knead the dough 7 or 8 times. Pat the dough into a circle 1/2 inch thick. Cut into 8 wedges and transfer onto your prepared baking sheet. Brush with remaining 1 tablespoon of buttermilk.
Bake for 12-14 minutes or until the edges just start to turn golden. Transfer to a rack to cool.
While scones are cooling, whisk together powdered sugar, brown sugar, vanilla and milk for your glaze. Drizzle the glaze over the top of the cooled scones.
**Tip: Don't have any buttermilk? Don't let that stop you from enjoying these scones! Simply take 1 tablespoon of vinegar or lemon juice, and add enough milk to equal 1 cup of liquid. Allow to sit for 5 minutes and – voila! – buttermilk.