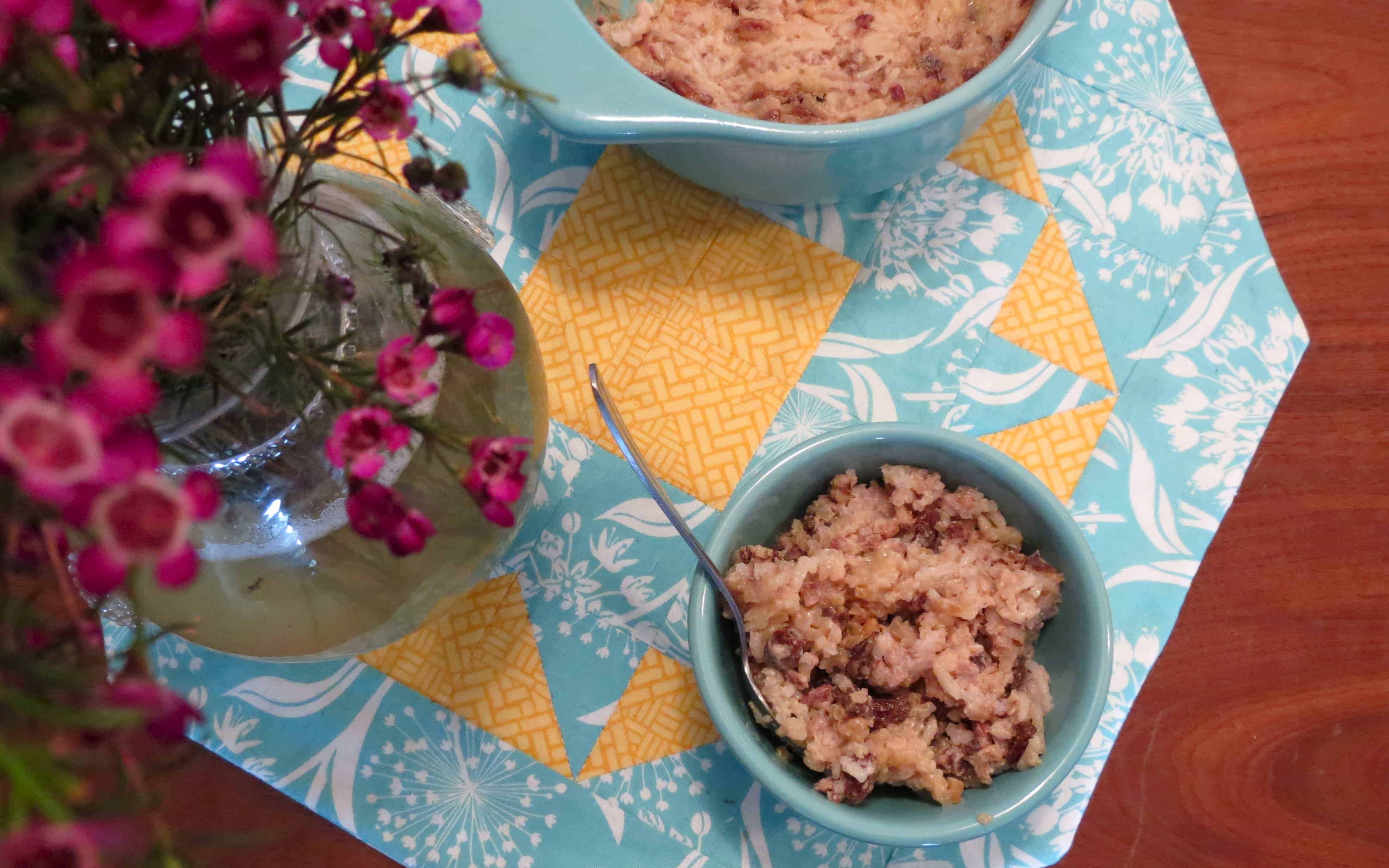 Rice.
Oh boy.
Did you know there are people who have grown up never eating rice? Apparently my aunt had never had rice until she married my uncle, thus marrying into a rice-lovin' family. They quickly set her straight on the rice front.
Really. My family could sing songs about our love of rice.
My mother especially. In fact, I'm pretty sure she has sung songs about rice.
It's a deep, life-long kind of love for her.
So it is only appropriate that one of the few desserts I remember her making on a semi-regular basis when I was little is her grandmother's rice pudding.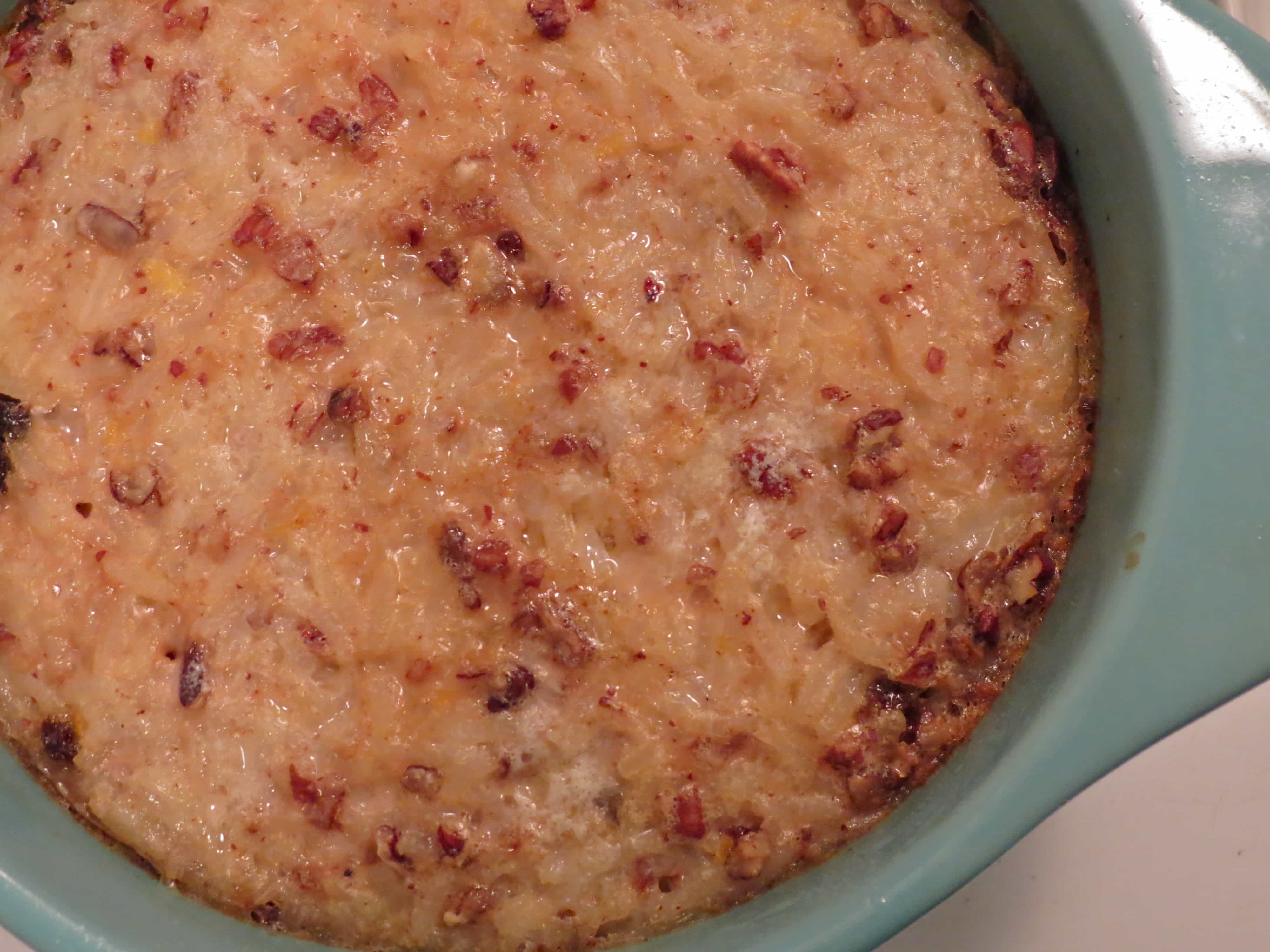 This rice pudding is definitely unique. I have yet to find another recipe like it. While most traditional rice puddings are cooked over the stove, yielding a creamy, spoonable dessert, this version is baked, resulting in a custard-like dessert that could almost be cut into pieces if you wanted. Think more along the lines of bread pudding here than, say, vanilla pudding. Make sense?
If it doesn't, don't worry. Just make it and, I promise, all of the pieces will fall into place. Your world – which you probably didn't realize was tilted off its axis – will be righted. Rice pudding will never be the same…and I'm totally not complaining.
Take note: This rice pudding is best served warm (although I have never turned it down cold), and is even better when made for you by your momma when you are sick. If you can only manage one of those, you're still doing pretty good.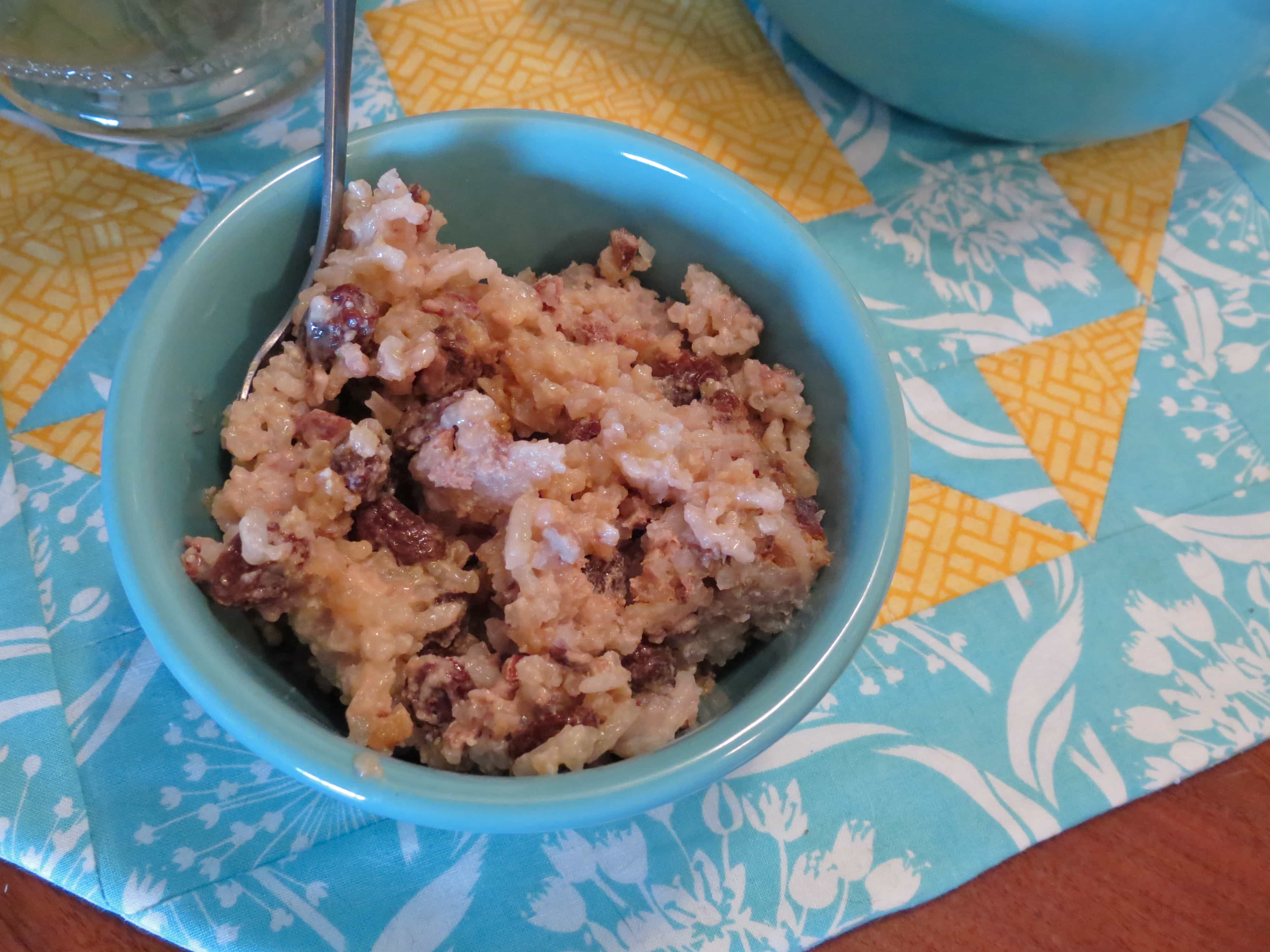 Side note: Thank you to everyone who helped my Strawberry, Pear and Feta Salad make it into the Foodbuzz Top 9 on Wednesday! I am so humbled that so many people "buzzed" my post and to have been included with such an awesome group of food bloggers!
Momma's Baked Rice Pudding
Adapted from the very first edition, now long lost, of The Joy of Cooking
Ingredients
2 cups cooked rice
1⅓ cups milk
⅛ teaspoon salt
3½ tablespoons sugar
1 teaspoon vanilla
2 eggs
½ teaspoon lemon zest
⅓ cup raisins
⅓ cup chopped pecans
Instructions
Preheat oven to 325 degrees. Grease a 1½ quart baking dish; set aside.
In a bowl, whisk together all ingredients except rice, raisins and pecans. Add in rice and stir lightly with a fork. (Using a fork will help to break up any clumps of rice, especially if it is a couple of days old.) Stir in the raisins and pecans; pour the mixture into the prepared baking dish.
Bake for 50 minutes, or until the pudding is set in the center. Serve hot or cold.