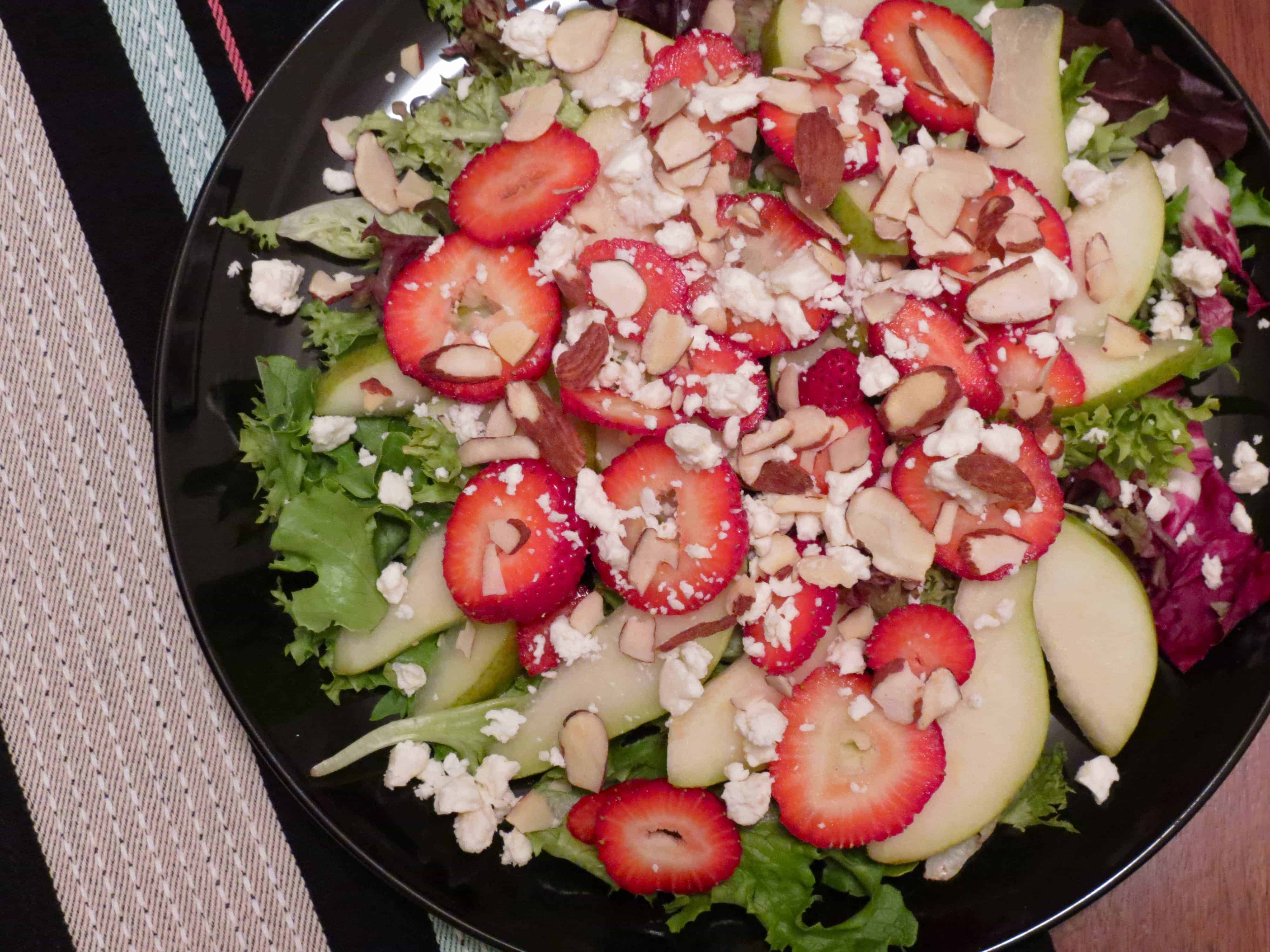 Raise your hand if you ate too much this weekend.
Yeah. Me, too.
Let's lighten things up a bit for lunch this week, shall we?
It's spring, so you know what that means: time to put strawberries on our salads! Mix them with some feta cheese and a little balsamic vinegar and I'm just about in springtime salad heaven.
To be honest, I feel kind of silly posting this "recipe", but I have received requests for easy, healthy lunch suggestions, and this is one of my favorites. If you're working, just throw it together the night before and grab it on your way out the door. Easy peasy.
Quick tip: If you are packing this to take with you to work, like I do, you will want to keep your pear slices from turning brown. To do this, I slice it up, throw it in a zip-top bag with just a few drops of lemon juice, and then shake it up to coat all of the slices in the juice. It's a small enough amount of lemon juice that you won't taste it, but just enough to keep your beautiful pears from browning overnight or during the day. (I also do this with apples.)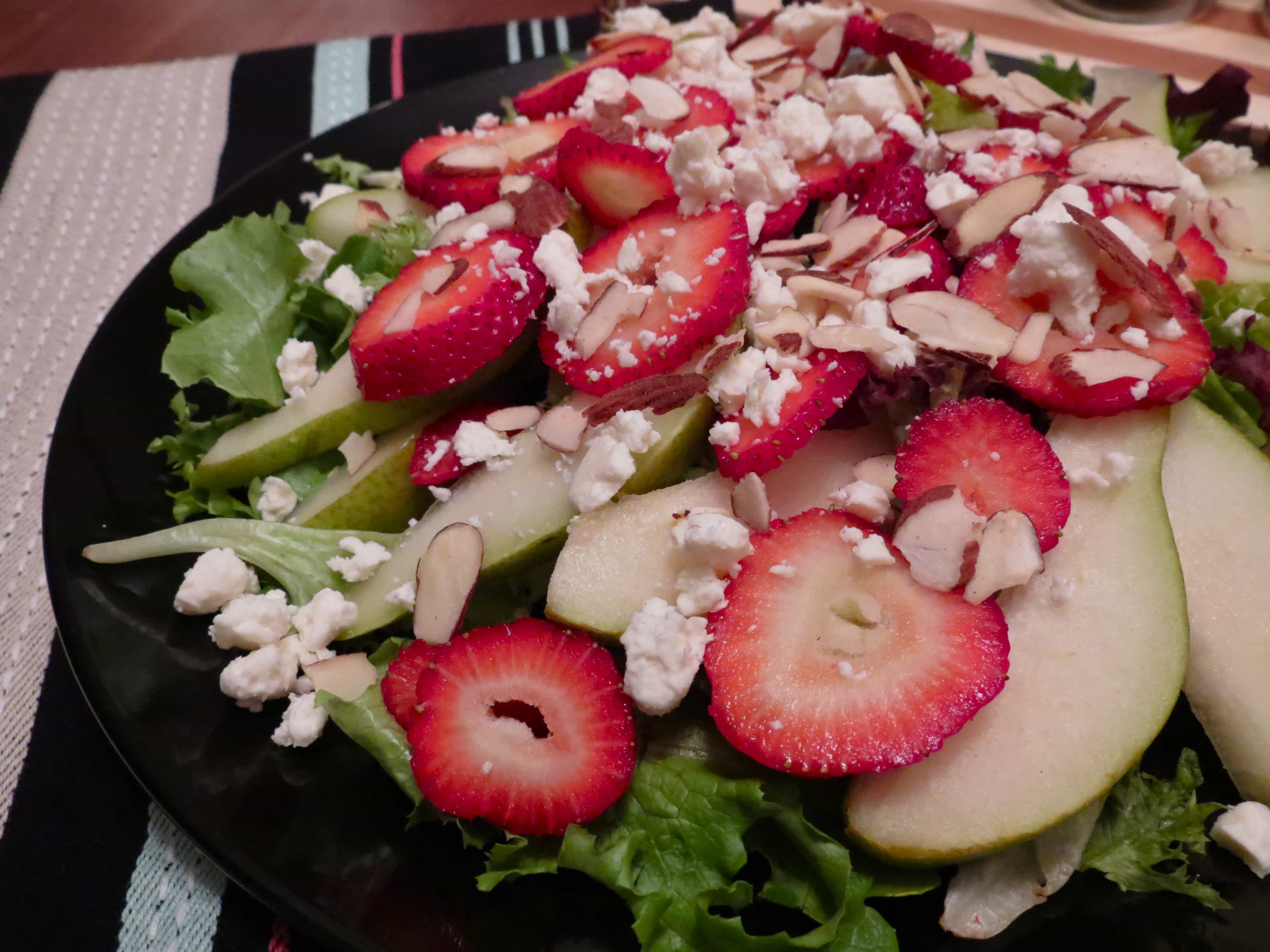 Strawberry, Pear and Feta Salad
Ingredients
2 cups fresh spring greens, spinach, or a mixture of the two
1 medium pear, thinly sliced
4-5 medium strawberries, thinly sliced
2 tablespoons crumbled feta cheese
2 tablespoons sliced or slivered almonds, toasted
Olive oil, balsamic vinegar, salt and pepper for serving
Instructions
Arrange ingredients in the order listed. Drizzle with olive oil, balsamic vinegar and season with salt and pepper.