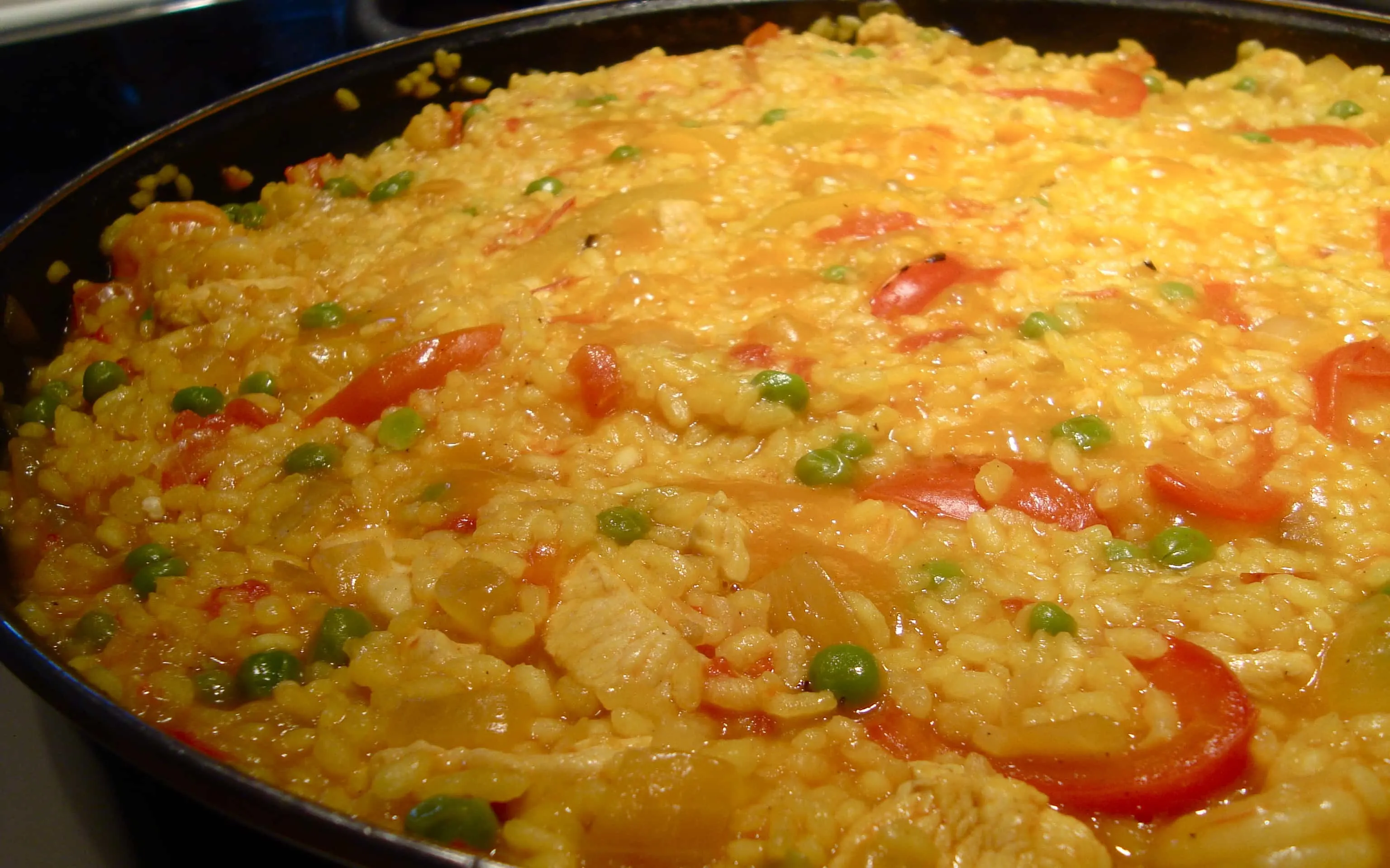 During the spring of my sophomore year of college, I spent four months living and studying in Madrid, Spain.
One of the best opportunities I had during that semester was getting the chance to live with a Spanish family. My family consisted of my señora, Carmen, and her teenage son, Alejandro. During the four months that I lived with them, they truly became my family. Alex became the brother I have never had, and Carmen became a friend, mother and sister all in one.
Every evening, Carmen and I would spend time in the kitchen together, cooking dinner and talking about our days. Carmen taught me about life, Spanish culture and, of course, Spanish food.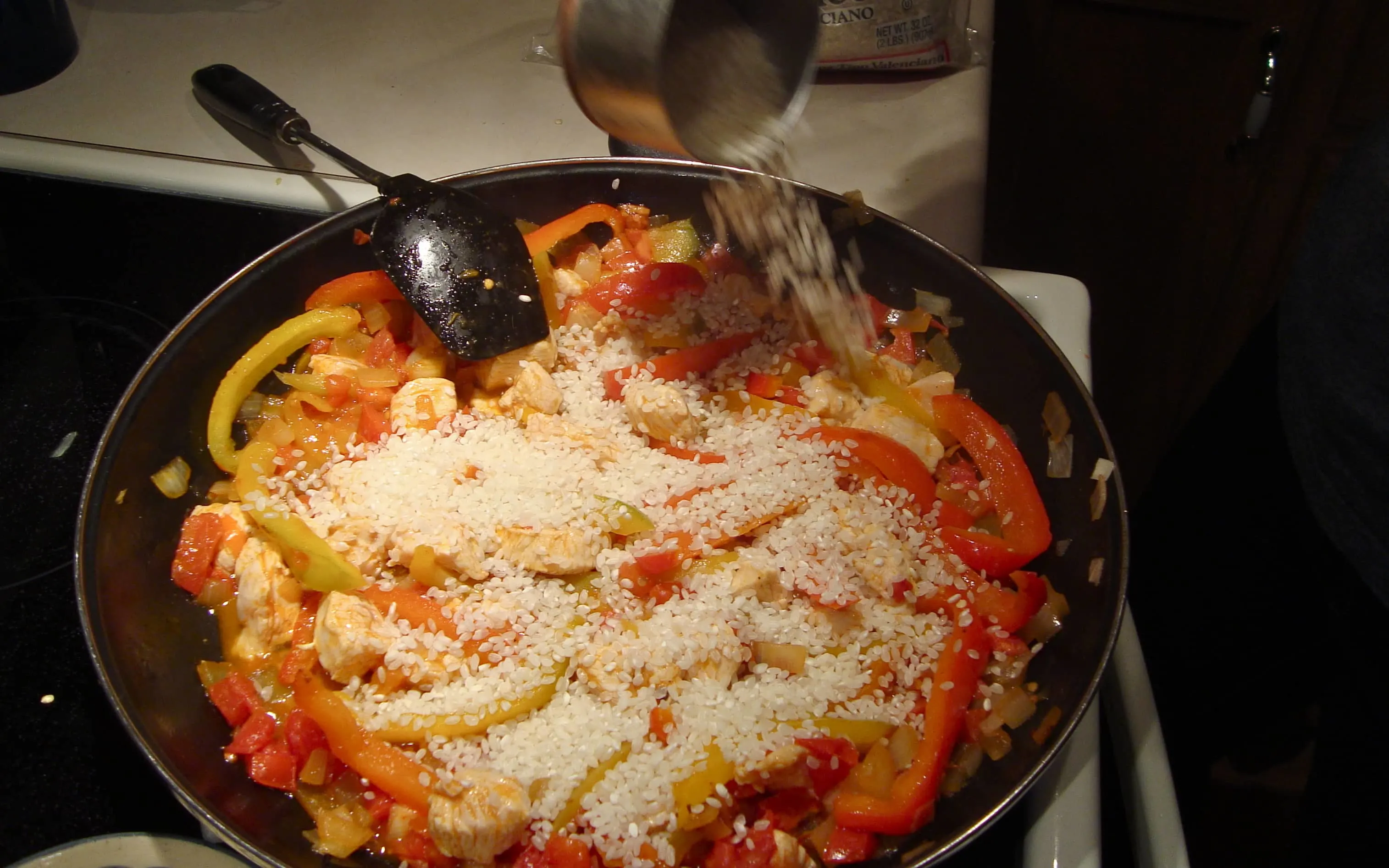 One of my favorite dishes that Carmen made for me on a regular basis was paella. Paella, often considered the quintessential Spanish dish, is a rice dish that originated in the region of Valencia. It can be made with meats such as chicken or chorizo, seafood, usually shrimp or mussels, or both. You could also make a vegetarian version by using additional vegetables and vegetable stock in lieu of chicken broth.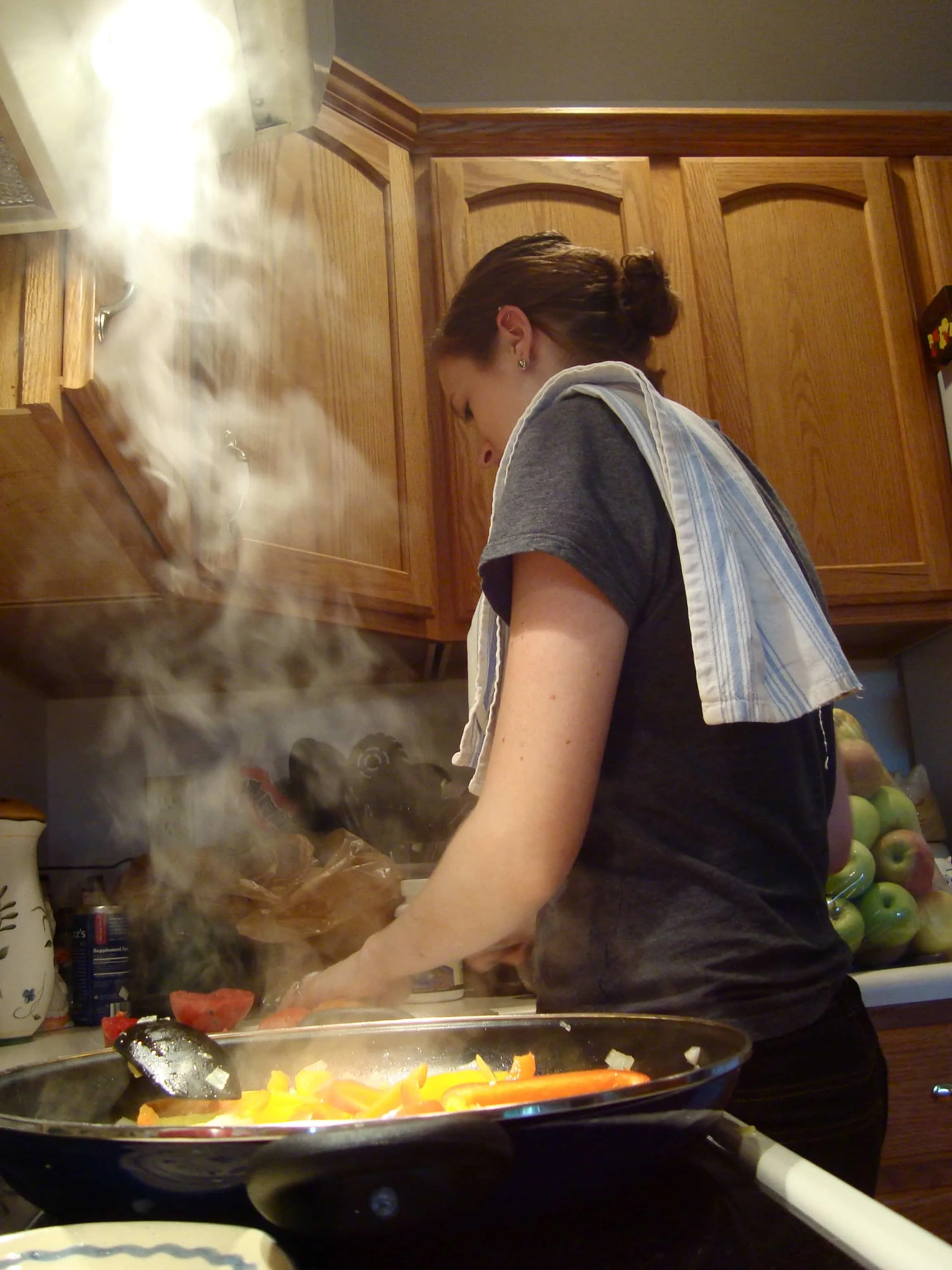 Now, a few things about paella:
1.) Paella is traditionally cooked in a (go figure) paella pan. La Tienda has a variety of sizes for reasonable prices if you really want to go the traditional route. Here is a secret though: the world won't end if you don't use a paella pan. (Gasp!) Really. A flat-bottomed pan will work just as well. Just make sure it has a decent surface area so that your rice isn't too scrunched together.
2.) Another traditional part of paella is the saffron. But, let's be real, people. Saffron is not exactly the world's cheapest spice. I certainly can't afford to keep crates of the stuff around the apartment. And, to be honest, neither can most Spaniards. Here's another secret: your average Joe Spaniard does not necessarily use saffron in every paella they make. Instead, they use something that can best be translated as a colorant. It gives the rice the distinctive color of saffron without busting your bank account. If you aren't interested in traveling to Spain to pick some up or ordering it online, you can certainly leave it out and still make a delicious paella. (Alternatively, La Tienda also has a variety of paella ingredients, including saffron.)
3.) One of the most valued parts of paella is known in Spain as socarrat and is the layer of rice at the bottom of the pan that becomes toasty and delicious. This should happen on its own when the rice is allowed to cook without being stirred, but be cautious of purposefully allowing the paella to cook longer than necessary as there is a fine line between socarrat crusty deliciousness and just plumb burnt…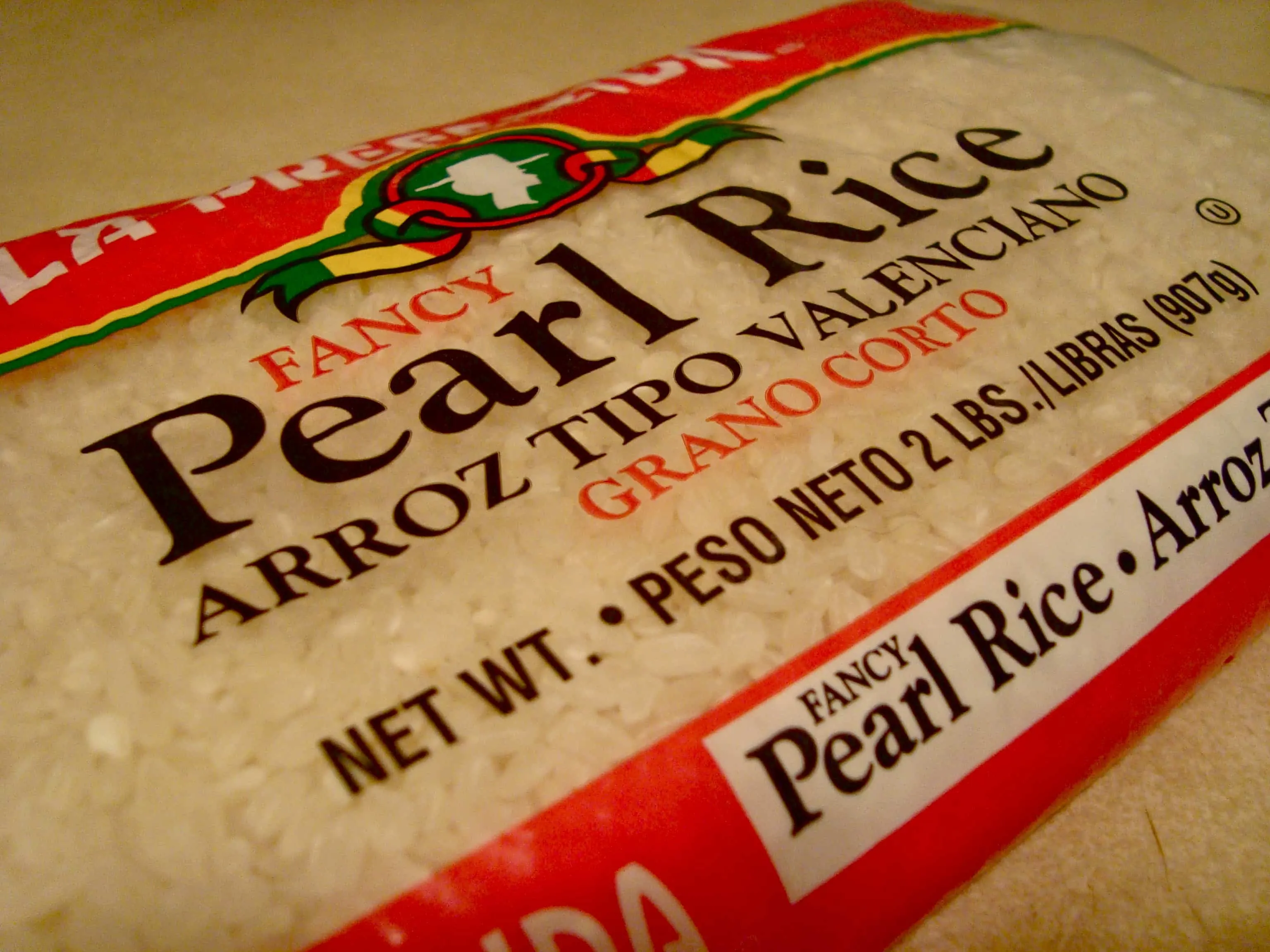 The recipe that follows is for paella as Carmen makes it (well, aside from the fact that she uses shrimp with their little heads still attached. That, however, still freaks me out so I just used shrimp that look like they came from Jewel.) There are, of course, plenty of other recipes that may use a variety of other ingredients. Feel free to play with the ingredients and figure out what works best for you…after all, that is what makes cooking fun!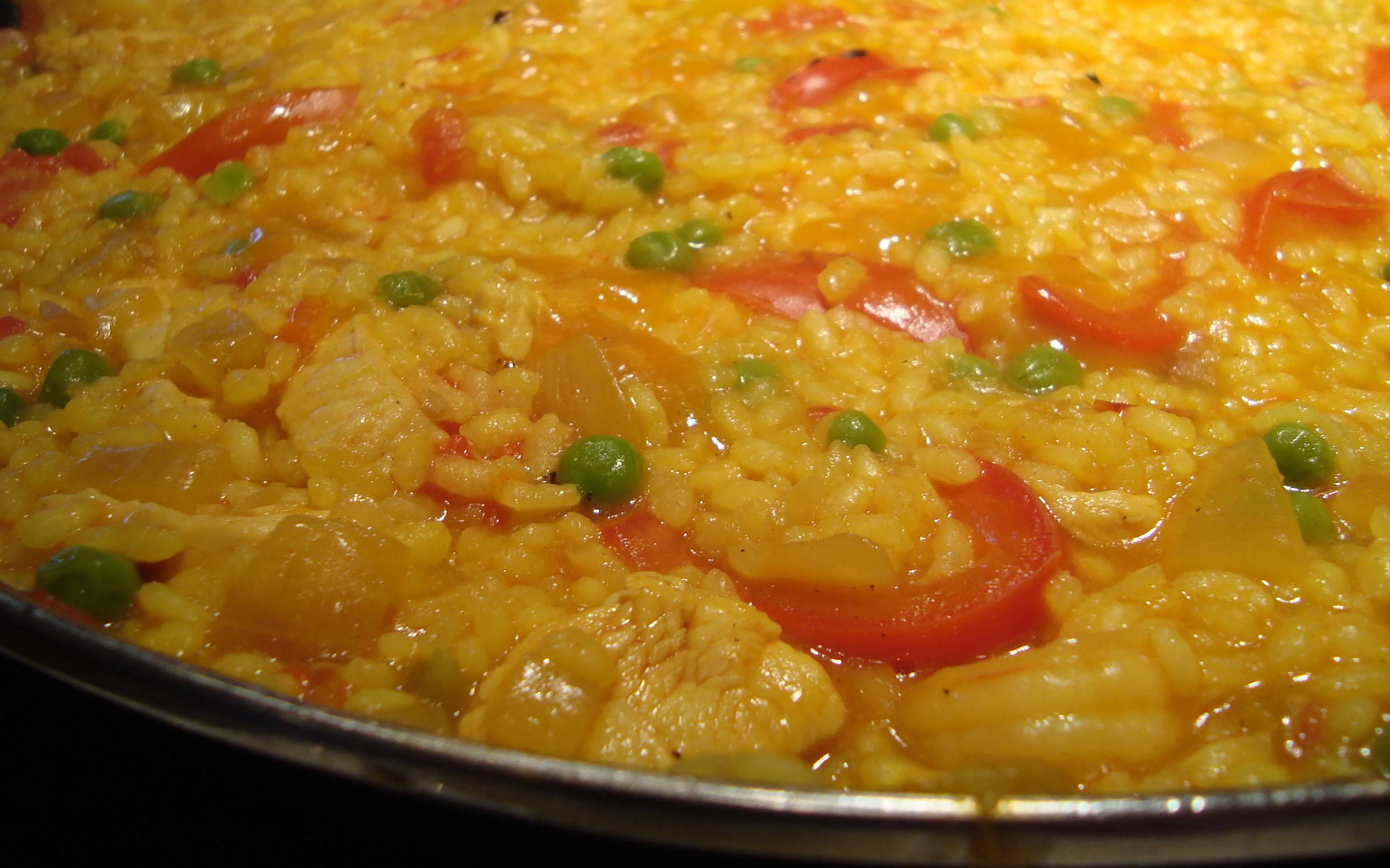 Paella
Serves 4
2 tablespoons olive oil
1 medium onion, diced
1 green and 1 red bell pepper, cut into strips
2 medium tomatoes, diced OR 1 can diced tomatoes, drained
2 medium chicken breasts, cut into bite-sized pieces
2 cups short grain pearl rice
4 cups chicken broth
1 teaspoon salt
Pinch of saffron OR dash of colorant (optional)
1/2 pound of peeled, deveined raw shrimp
1 cup frozen peas
Heat the olive oil in the bottom of a paella pan or large, flat bottomed skillet. Saute the onions over medium-high heat until just translucent and soft; add the peppers. Continue to saute for 1-2 minutes and add the tomatoes. Allow to cook for another 3-5 minutes or until the tomatoes start to cook down.
Add the chicken, cook until barely cooked through and still slightly pink the middle. Sprinkle the rice around the pan; add the chicken broth, salt, and saffron and stir just to combine. Place the shrimp and peas over the top of the rice mixture. Bring to a simmer and allow to cook, uncovered, for 20 minutes or until the liquid is almost completely absorbed and the rice is cooked through. Allow to rest, covered, for 5 minutes before serving. Even in restaurants, paella is traditionally served straight from the pan at the table. Serve with crusty bread drizzled with olive oil and seasoned with salt and pepper for a truly awesome gastronomic experience.