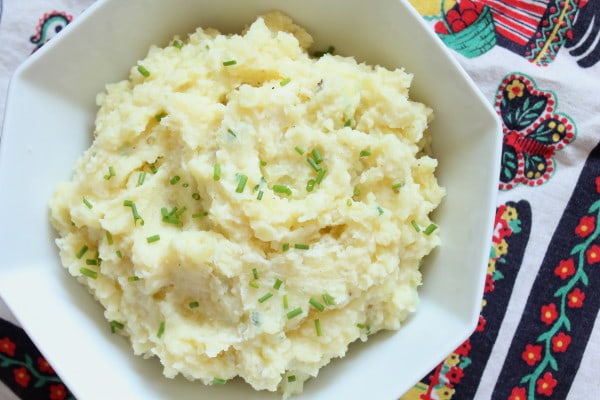 Some days are hard.
Some days you get to the end of the day and all you want out of life is a big.bowl.of.carbs.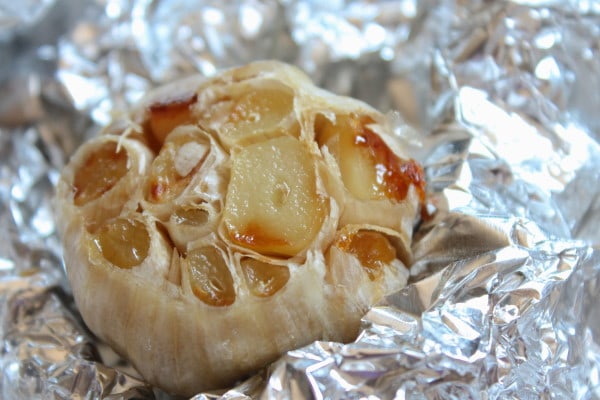 If that big bowl of carbs is augmented with roasted garlic, buttermilk, chives, and goat cheese…well, that might be just what you need to reboot and head into the next day refreshed and renewed.
Wait…I think we might be missing something in our refresh-and-reboot meal…Oh yes, that's right. Sit your butt down on the couch, pour a glass of wine, turn on The Voice, and stare unashamedly at the judge(s) of your choosing.
No shame. Never any shame.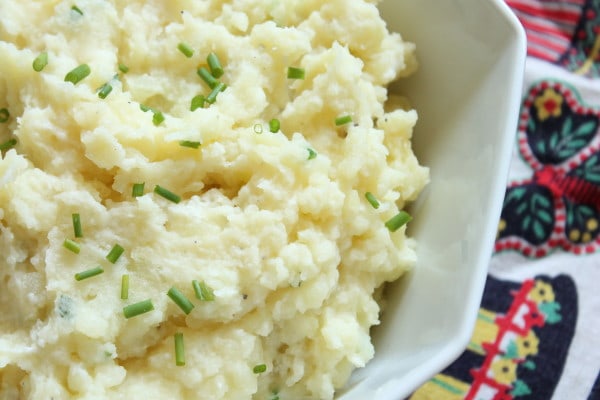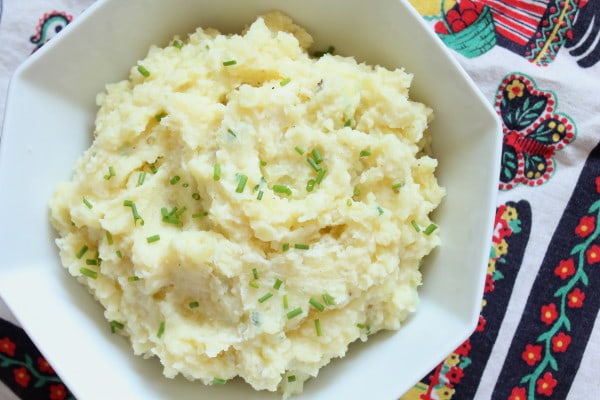 Ingredients
3

pounds

Yukon Gold potatoes

1

large or two small heads garlic

3/4

cup

buttermilk

2

tablespoons

butter

3

tablespoons

crumbled goat cheese

1 1/2

tablespoons

chives

Salt and pepper
Instructions
Preheat an oven to 400 degrees.

Cut about 1/2 inch off the top of the heads of garlic, exposing the individual cloves. Drizzle the tops with olive oil, wrap in foil, and place in the oven for 35-40 minutes, until soft. Remove from the oven and allow to cool slightly; once cool enough to handle, squeeze the softened cloves into a bowl.

Meanwhile, peel the potatoes and cut into similarly-sized chunks. Place into a large pot, cover with cold water, salt generously, and bring to a boil. Cook for 20-25 minutes, until a paring knife inserted into the middle of the potatoes goes in easily. Drain and return to the hot pot, allowing any extra water to evaporate from the potatoes.

Add the butter, roasted garlic, and about 1/2 cup of the buttermilk and mash the potatoes, adding the extra butter as needed until you reach your desired consistency. Stir in the crumbled goat cheese and chives; season with salt and pepper to taste. Serve warm.