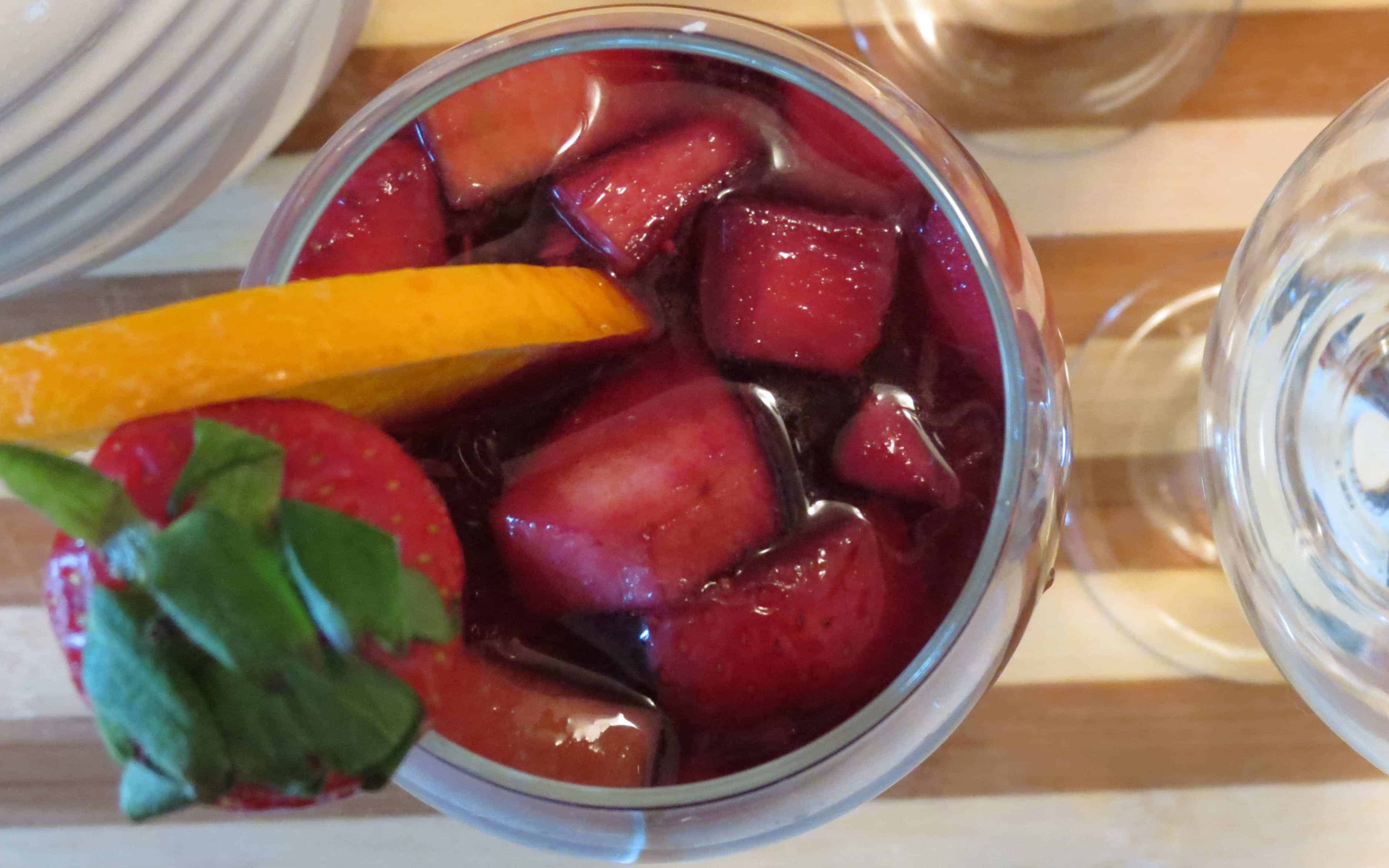 It's FRIDAY!
(If you started singing that too-awful-for-words Rebecca Black song, I'm going to need you to leave the blog now.)
(Just kidding. I don't really want you to leave. But I am going to need you to take a step back and thoroughly analyze your life decisions.)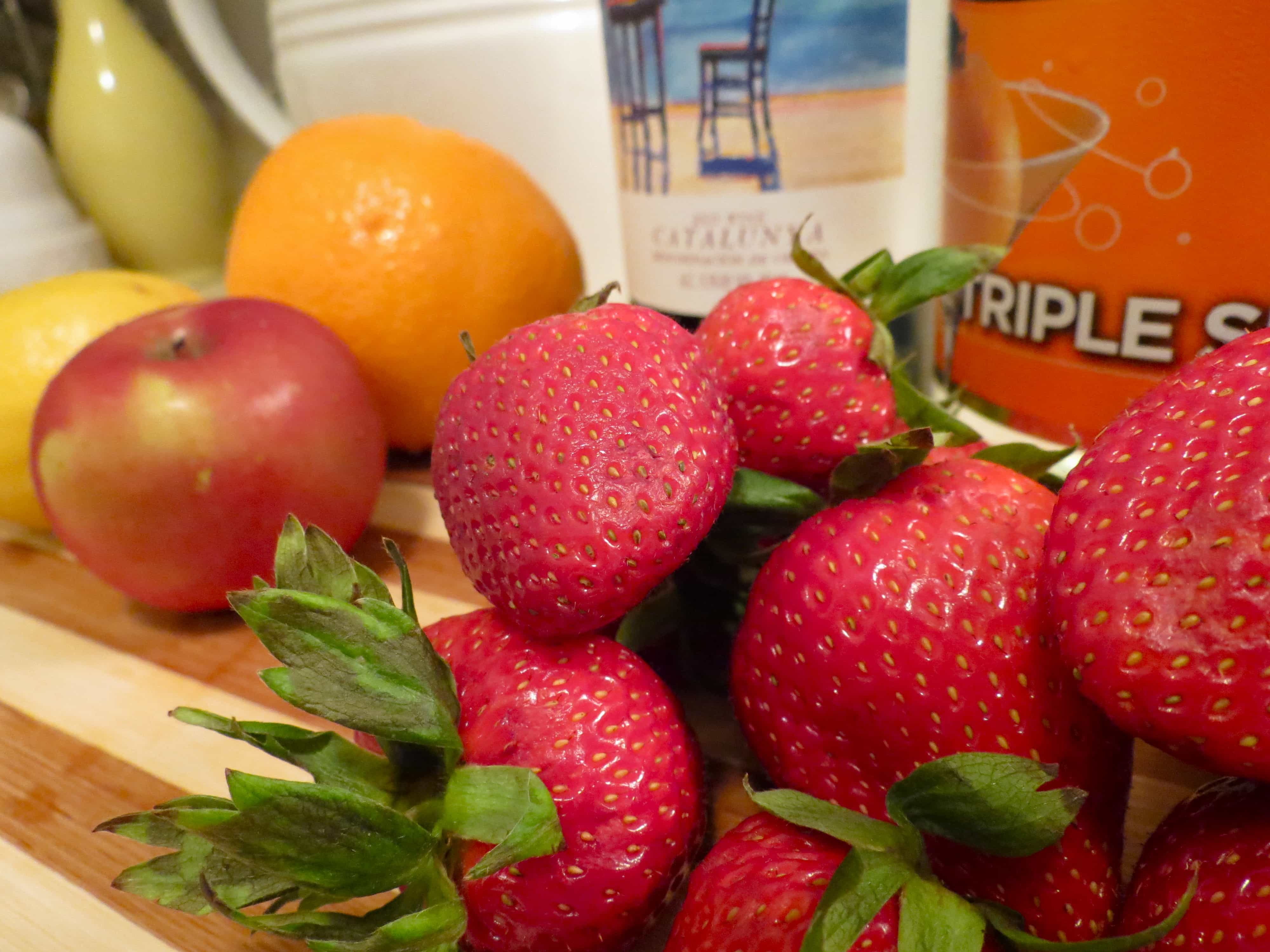 You guys. I've been so excited about this week's posts that I couldn't decide what order to post them in. Cookies first? Pie first? AND WHEN DO I POST ABOUT SANGRIA?!
Just before the weekend, silly.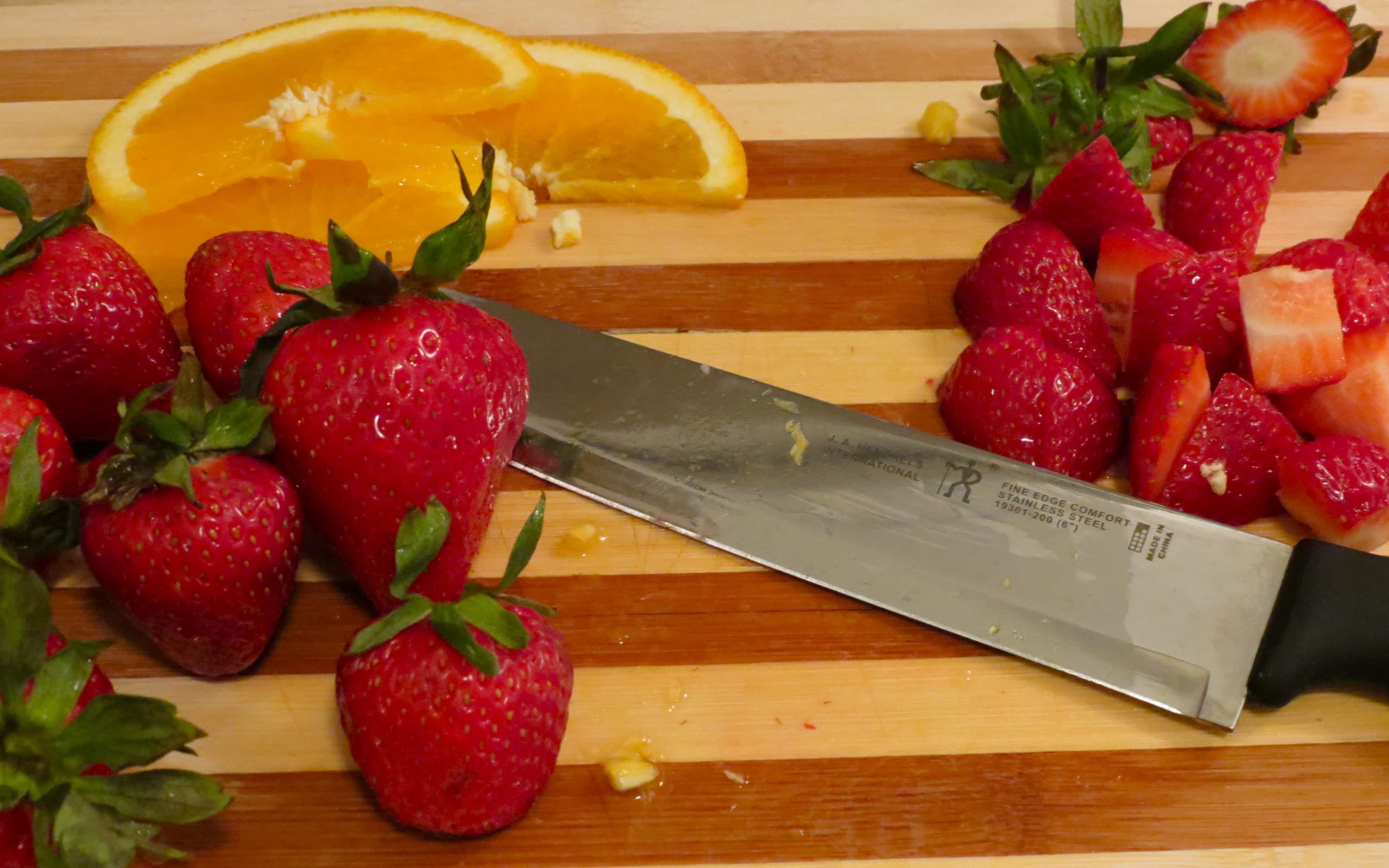 Not saying that sometimes the week is hard and you might need a glass of sangria over the weekend…but, well, that actually is what I'm saying.
I had my fair share of sangria when I lived in Spain and since that time. I personally like my sangria fruity enough that I feel justified having mixed my fresh fruit with a bottle of wine instead of tucking it into a pie crust, but not so fruity that I forget I'm drinking sangria and think I'm just drinking juice (that's a danger zone if I've ever encountered one).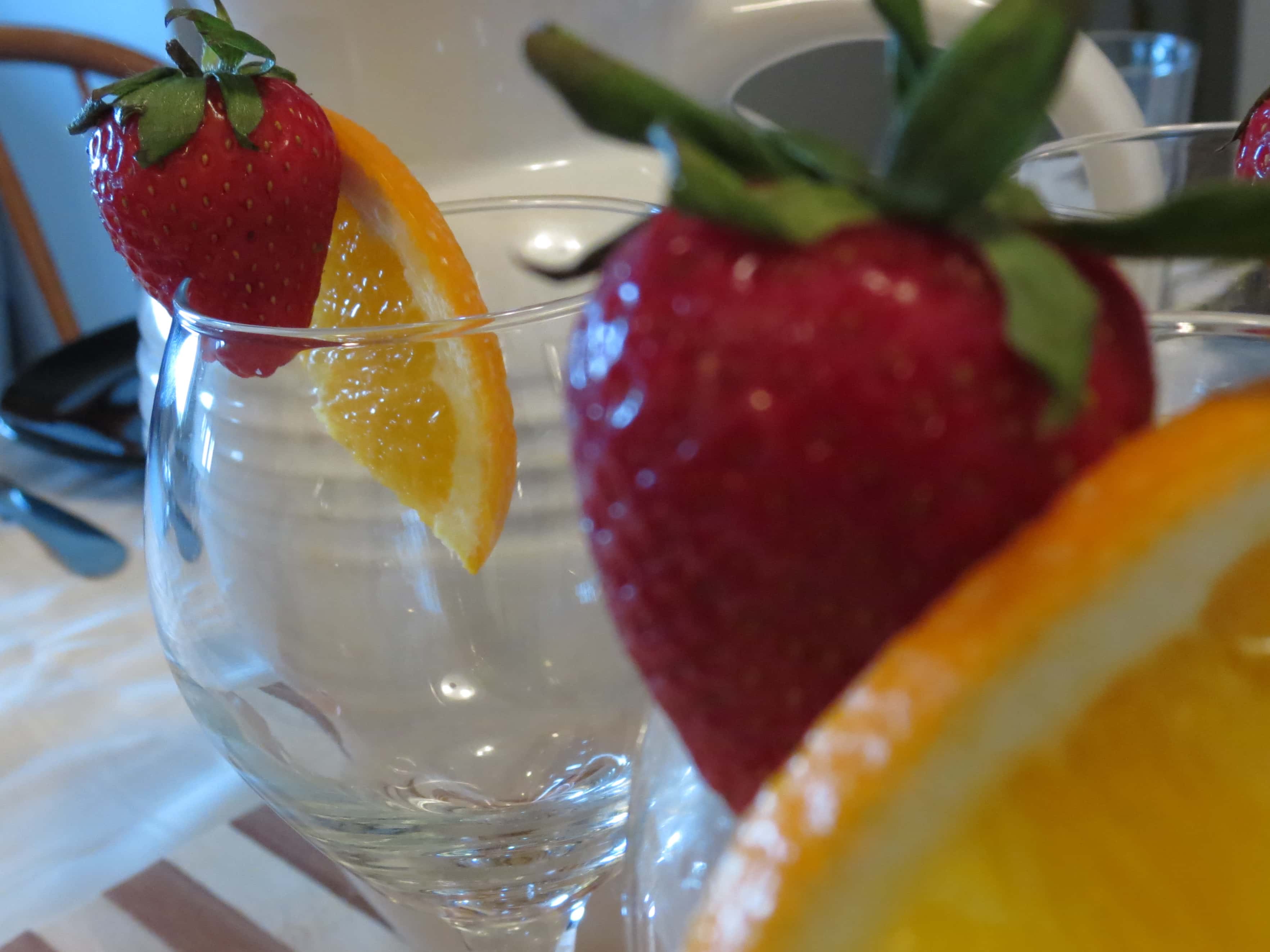 Now that it's getting warmer, I realize I really can't keep wearing shorts that are two sizes too big and must make myself go shorts shopping.
Wait. You don't care.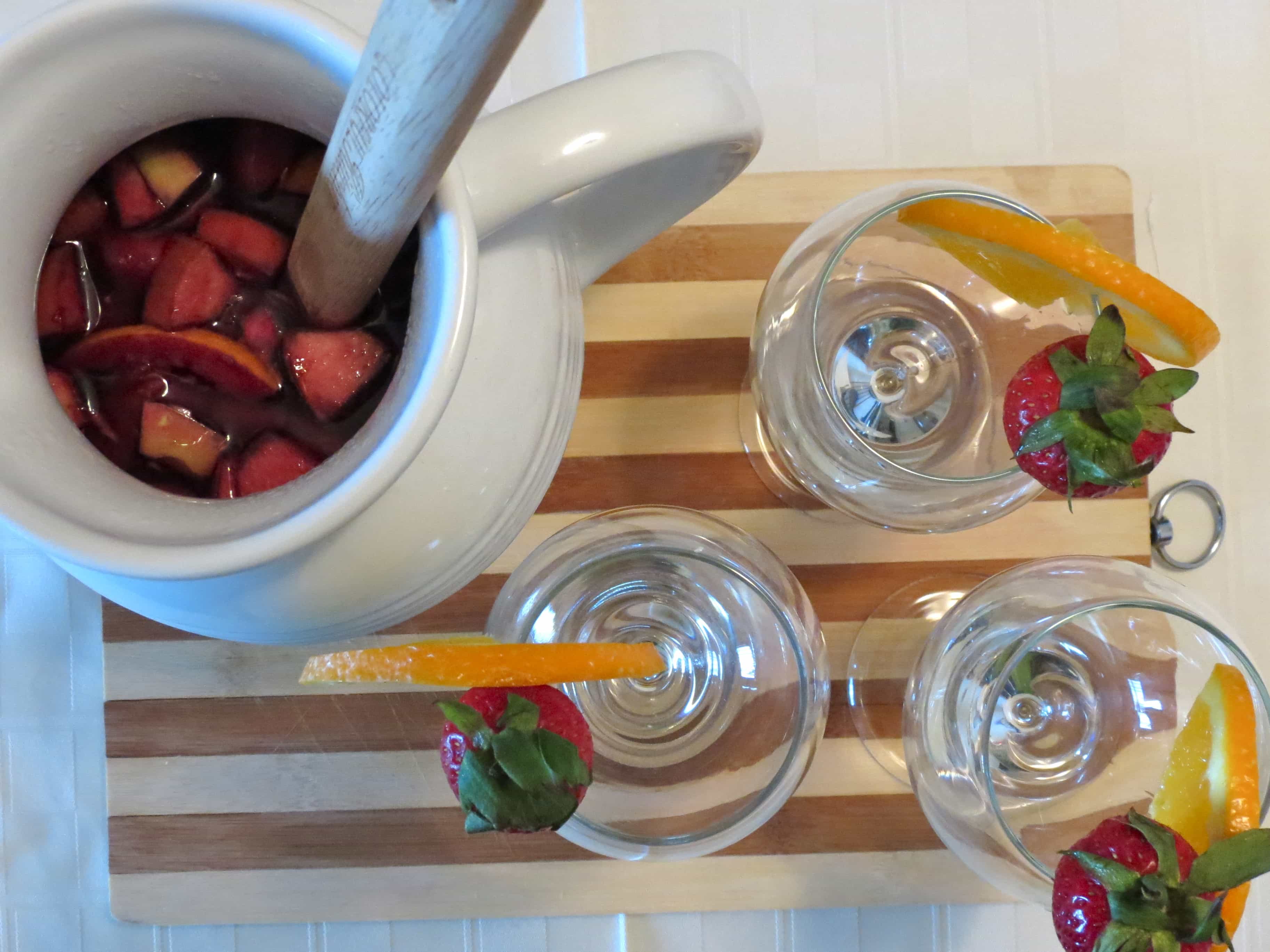 Ahem: Now that it's getting warmer, it's a perfect time to use some delicious summer fruit in a nice pitcher of sangria. Make it. Share it with some good friends. Eat some boozy fruit. Repeat.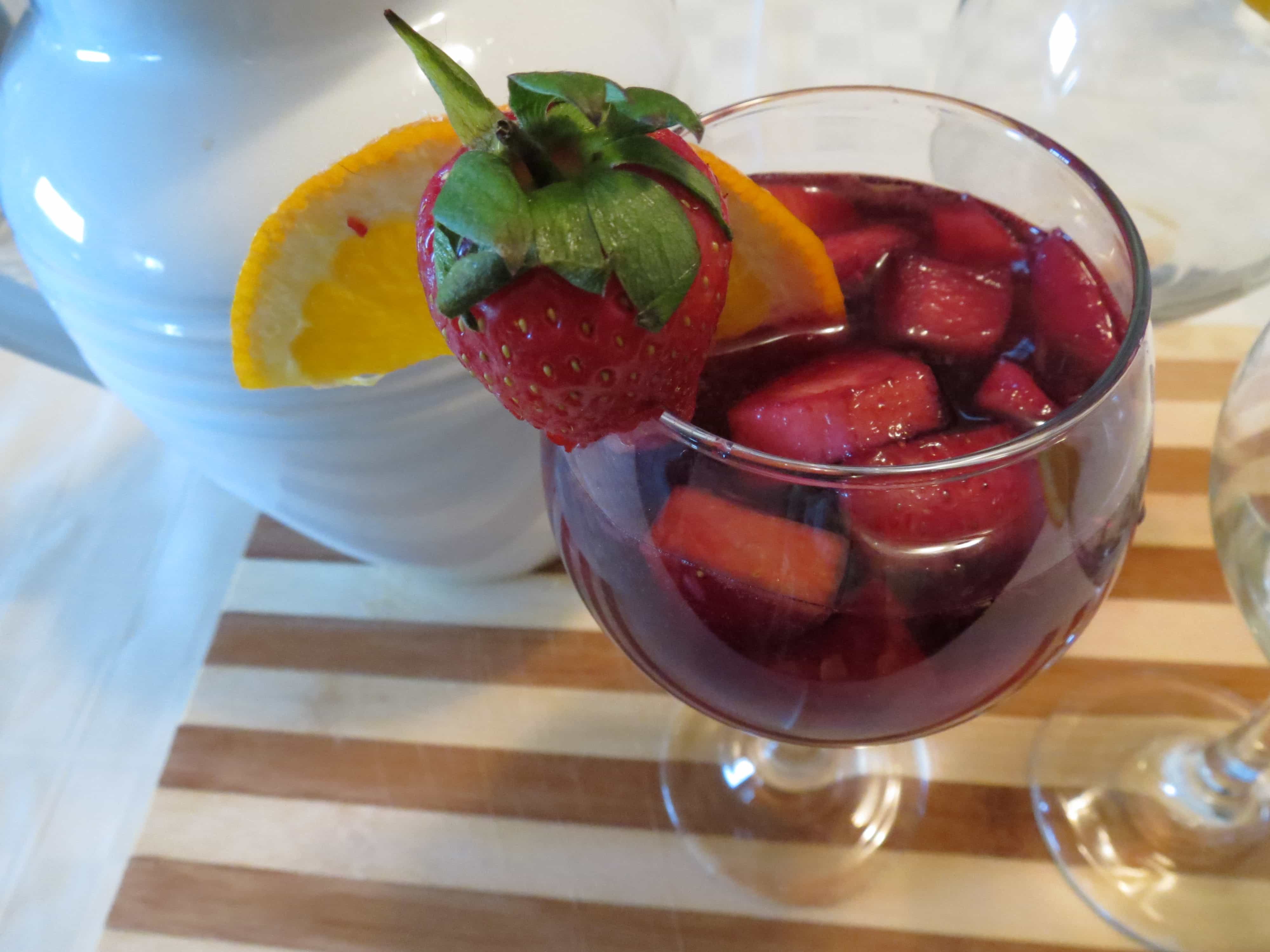 Ingredients
1

orange

1

lemon

1

cup

quartered strawberries

cut larger berries into eighths

1

apple OR 1 peach

diced

1-2

tablespoon

sugar

1-2

shots Triple Sec

1

bottle cheap red wine

Really, get the cheap stuff here. Trust me on this.

1-2

cups

tonic water

Orange or lemon slices

whole strawberries, and/or peach slices for garnish
Instructions
Cut the lemon and the orange into slices. I halved the orange before slicing so as to make eating it easier later.

Add all of your cut-up fruit to a pitcher. Top with 1-2 tablespoons of sugar, depending on how sweet your fruit is (and how sweet you want your sangria to be). I like it on the sweeter side, so 2 tablespoons it is for me.

Pour in 1-2 shots of Triple Sec, depending on how boozy you want your sangria to be. If you do not have Triple Sec, you could substitute with orange juice or, more traditionally, brandy.

Pour in the entire bottle of red wine. Stir to mix. Chill for several hours or overnight.

Before serving, add 1-2 cups of tonic water. I suggest starting with 1 cup, then taste it before adding more. I ended up using about 1 1/2 cups and it was strong enough for my friends who drink regularly, but not too strong for those who do not.

Serve in wine glasses, with a nice helping of boozy fruit in each glass. Garnish with some of the fresh fruit. Enjoy with good friends.