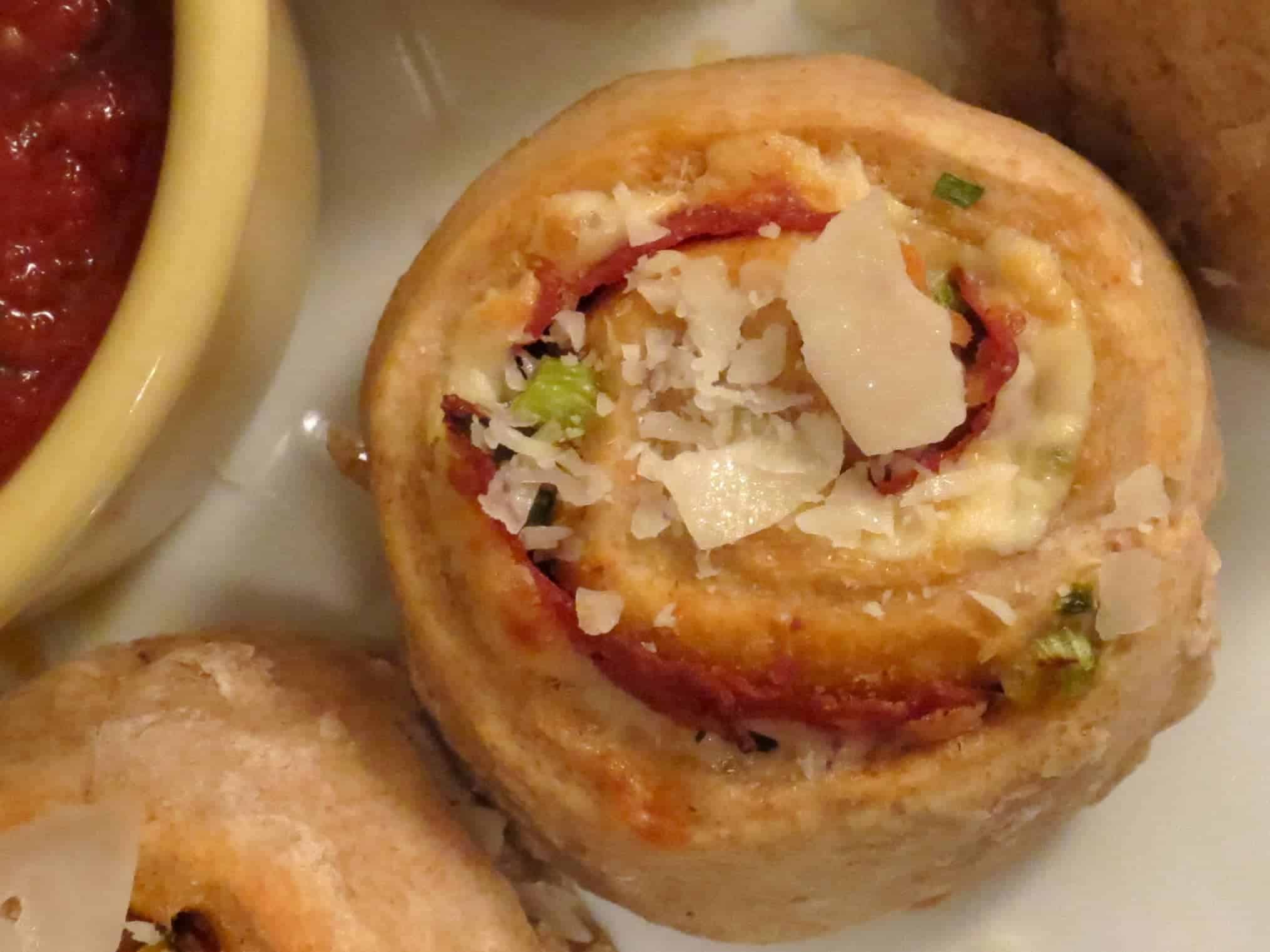 You guys. YOU GUYS. This recipe. It's such a winner, I can barely complete full sentences.
I saw this recipe on Emily's blog a while back and thought, "Those look good." Then I kind of forgot about them until she posted on Instagram that she was making them again.
I HAD to have them.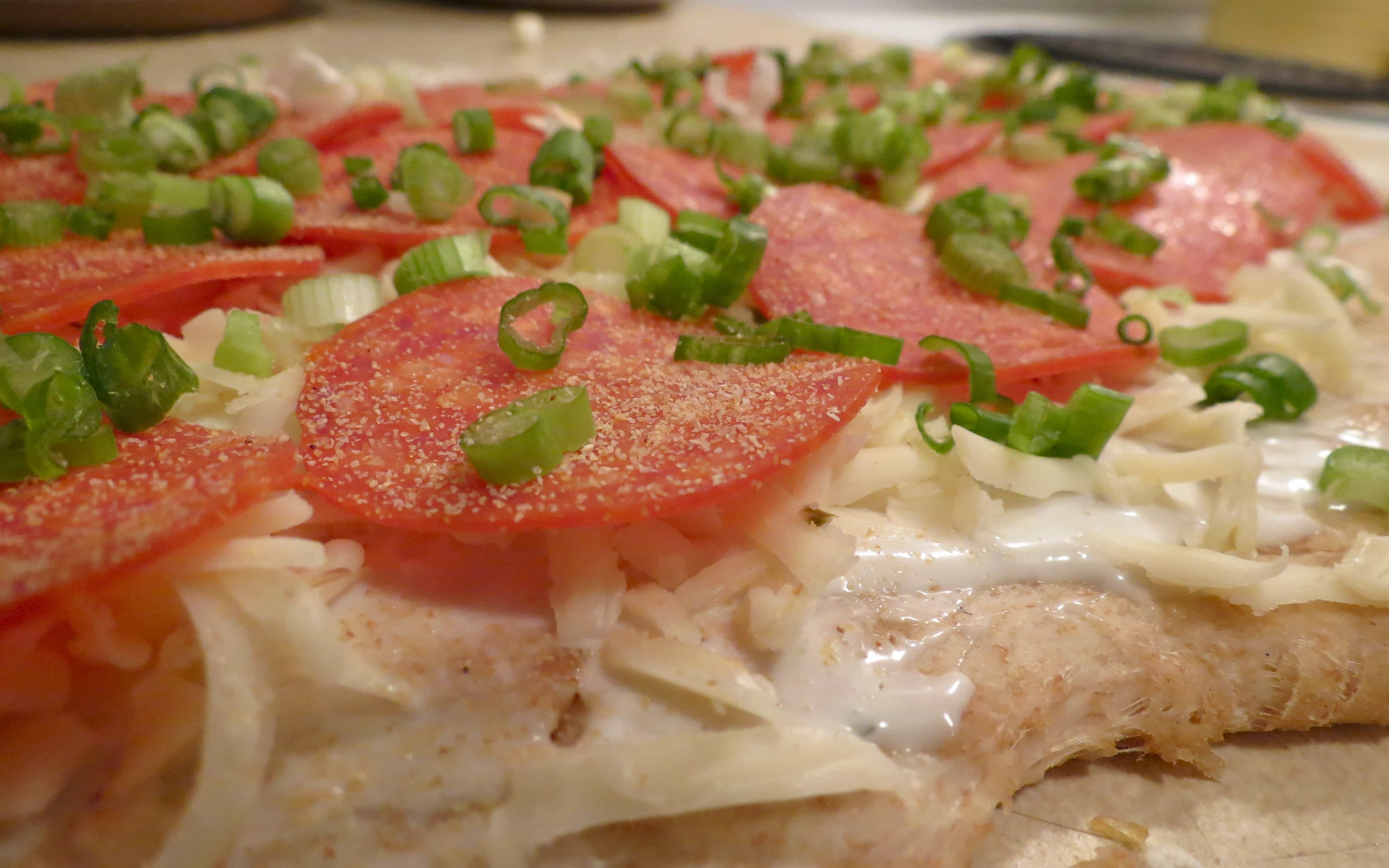 Want to hear a dirty confession? (It's not really that dirty.)
These were so good, we had them TWICE. In ONE DAY.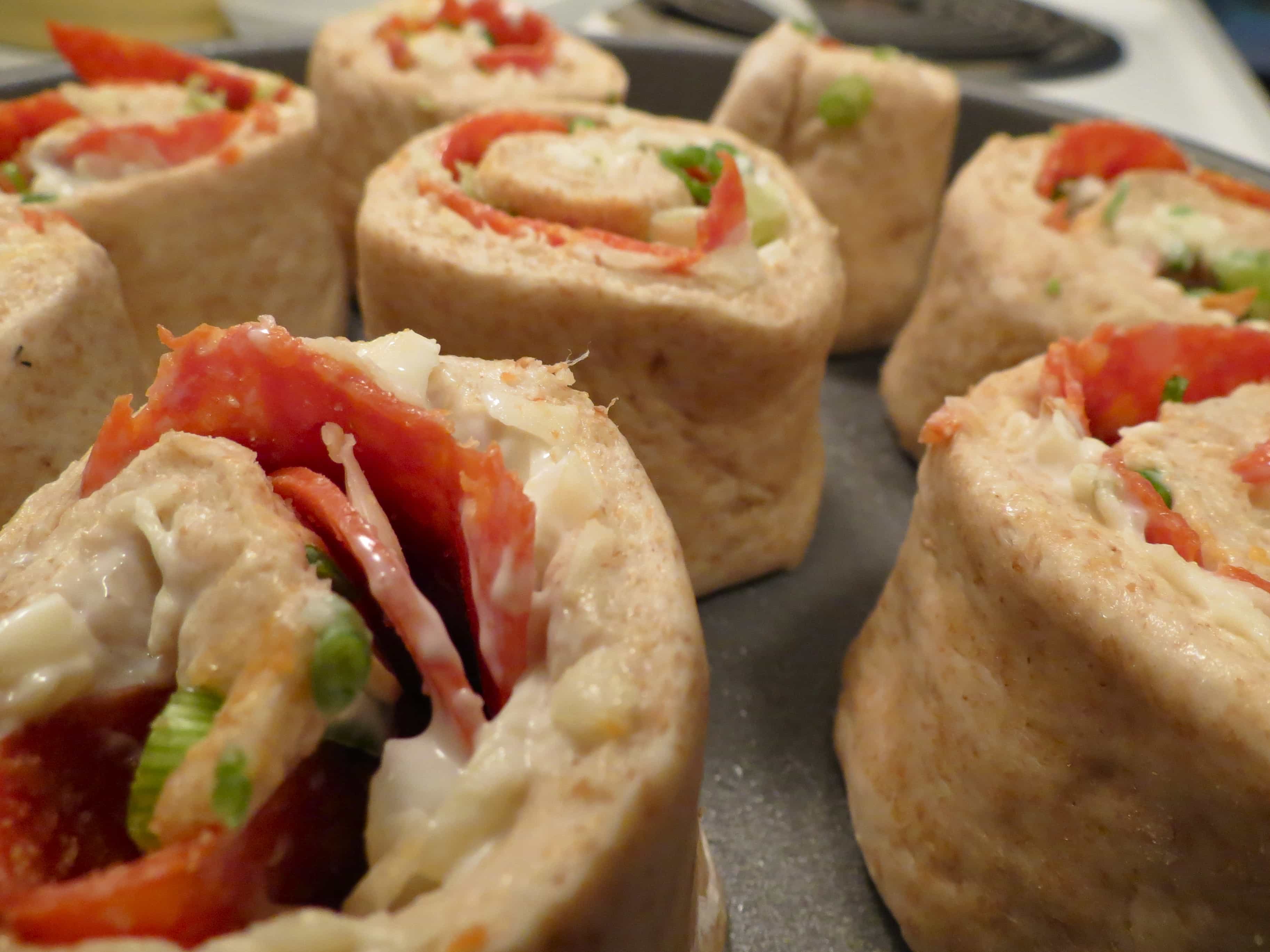 That's right. I made them for lunch, and had enough ingredients for a second batch…so they became dinner, too.
I'm not normally a huge, huge fan of pepperjack cheese. But in this recipe, the pepperjack and the pepperoni give just a hint of heat that is perfectly balanced by the ranch dressing, and the green onions really brighten everything up in a big, perfect way.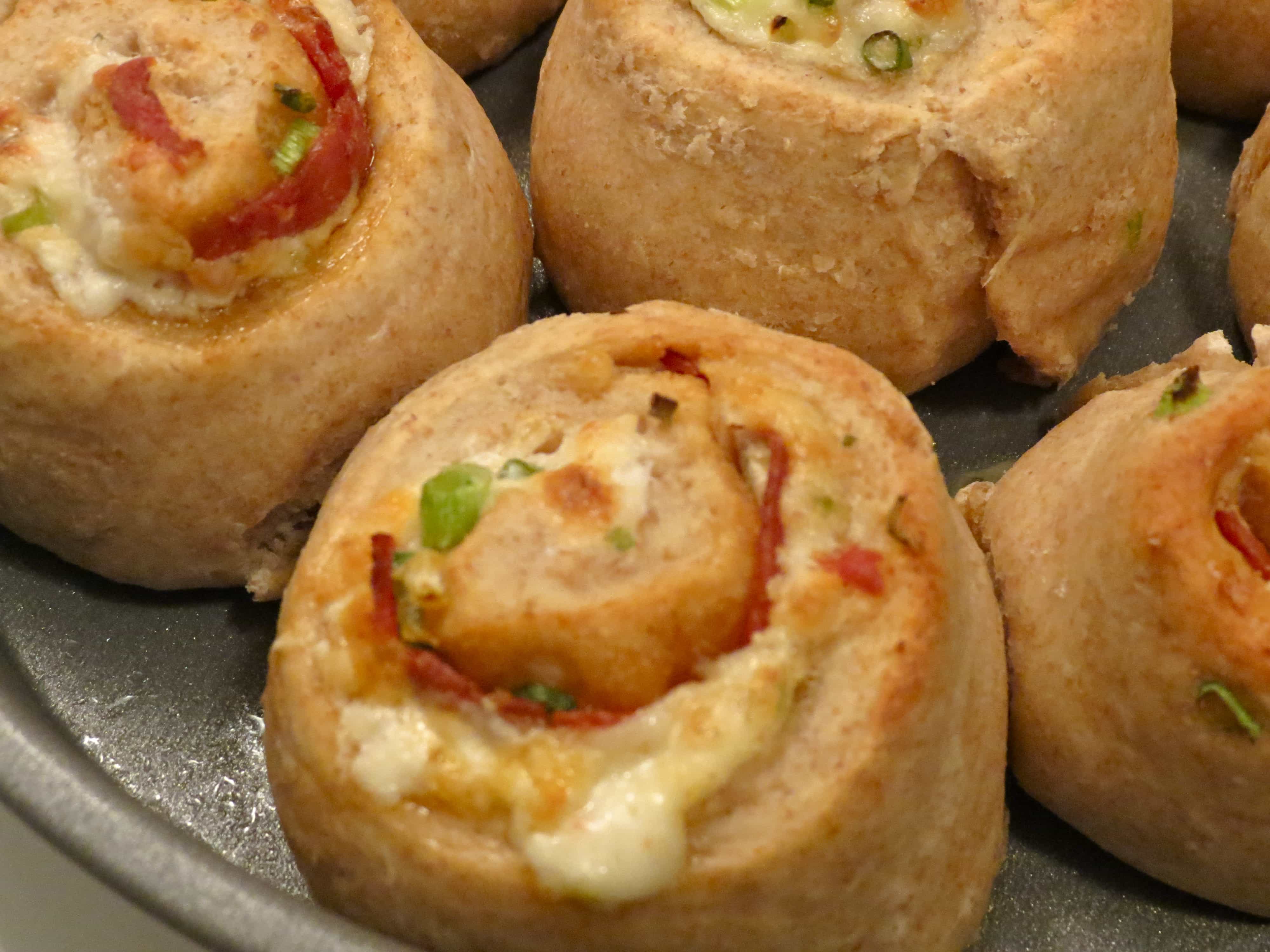 Since the rolls themselves don't contain any tomato sauce, I pulled together a super quick and easy marinara dipping sauce. Because tomatoes aren't in season yet, I used some canned tomatoes and brightened them up with some fresh basil and garlic, but I can't wait to do a variation on this with some fresh cherry tomatoes later this summer.
Seriously, guys. Make these rolls. You can thank me later. (You don't have to tell me how magnanimous I am. I already know that.)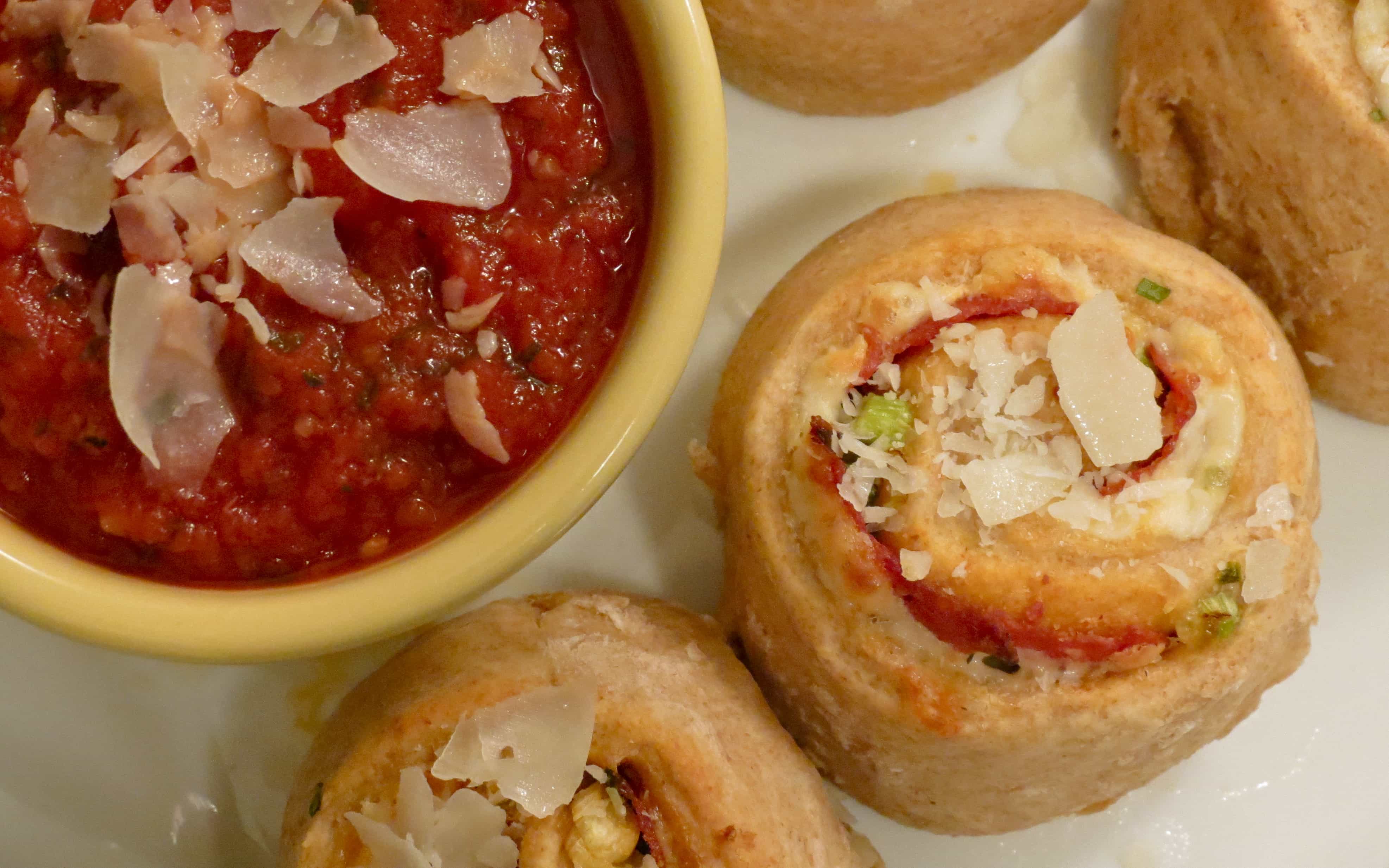 Pepperoni Rolls with Easy Marinara Dipping Sauce
Pepperoni Rolls from She Makes and Bakes
Ingredients
For the pepperoni rolls:
1 pound pizza dough (this was half of a recipe for me)
⅓ cup ranch dressing
1 cup pepperjack cheese
½-3/4 cup pepperoni
⅓ cup green onions
½ teaspoon garlic powder
For the marinara dipping sauce:
1 14.5-ounce can diced tomatoes, well drained
¼ cup tomato paste
¼ cup loosely packed fresh basil leaves
1 teaspoon dried oregano
1 clove garlic, minced
¼ teaspoon salt
¼ teaspoon sugar
Instructions
Make the pepperoni rolls:
Preheat oven to 475 degrees. Grease a 9-inch cake pan or pie plate. Set aside.
Roll dough into a 15x8-inch rectangle. Don't worry about it being perfect, we are just going for general size here.
Spread the ranch dressing over the dough, leaving about ½ inch of space along the edges. Evenly sprinkle the cheese over the dressing, then place enough pepperoni to cover the cheese. Sprinkle with the green onions and garlic powder.
Starting at one of the long edges, roll the pizza dough (just like cinnamon rolls). The pepperoni may not want to cooperate, but a little smart maneuvering will prove you victorious. Once rolled, pinch the edges together and cut into 8 pieces, about 2 inches each.
Place cut rolls into the prepared pan and bake for 8-10 minutes, or until golden brown and cheese is melted. Sprinkle with Parmesan cheese and serve with marinara dipping sauce.
Make the marinara dipping sauce:
In a food processor or blender, combine tomatoes, tomato paste, and basil. Process until tomatoes and basil are finely chopped.
Transfer to a small saucepan over medium heat. Add oregano, garlic, salt and sugar. Bring to a simmer and allow to cook for about 8 minutes, or until the flavors are well-blended and the tomatoes lose some of their raw taste.
Use as a dipping sauce.
If using as a pizza sauce, you can opt to simply combine all ingredients in the food processor/blender and use without heating, as the raw tomato taste will dissipate when you cook the pizza.