It's been a little while since I last told you about the things that I am obsessed with as of late. And since most of us spent last weekend eating nonstop and most of this week in a food hangover (those meatballs I posted on Tuesday didn't help with that…sorry), I thought it was about time to change things up and share some of my new favorite things with y'all.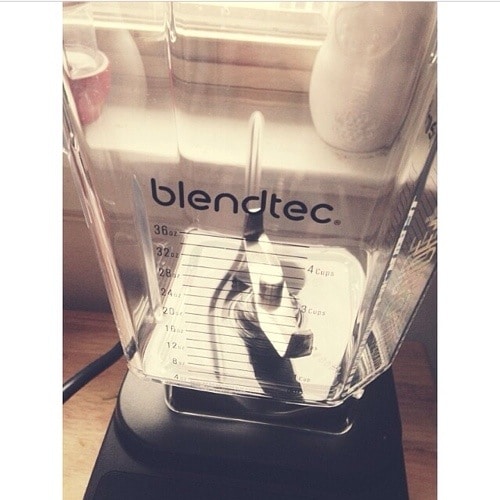 1.
Blendtec Designer Series Blender:
For anyone who follows me on
Instagram
, this is not going to come as a surprise at all since I already announced how I wanted to weep for joy when this baby arrived in the mail. As much as I had been lusting after a
Blendtec
blender, I wasn't entirely sure how much of a difference it would really make – I mean, a blender is a blender is a blender, right? As it turns out…no. Not only does this puppy have automatic settings for everything from smoothies to dips and batters to soups (and even a cleaning cycle – I mean,
come on
), it is smart enough to know when you don't have enough liquid for it to do its job (I'm lookin' at you, early morning smoothie) and it really
works
. Don't ask me about the engineering behind how a dull blade and a 5-sided jar make blender magic – all I know is I want to blend everything I see.
Follow Blendtec: Facebook | Twitter | Instagram | Pinterest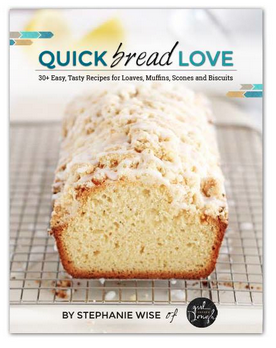 2.
Quick Bread Love eCookbook:
Guys!! My friend Stephanie from
Girl Versus Dough
just released her new e-cookbook on Monday! *Insert squeal of excitement here.* She's been working long and hard on this little book for months now and it has just been born – in time for her actual baby to be born. (Good timing there, Steph!) I know just how much love Steph has poured into this book and it shows – these quick bread recipes are to die for and the photos are out of this world. This is a book for any level of baker – whether you are experienced in the kitchen or are just learning to bake, Steph has created recipes that you can totally handle and will want to make again and again – I know I plan to spend some serious time with this book this weekend. Head on over to check out the different cookbook packages and bake up something delicious.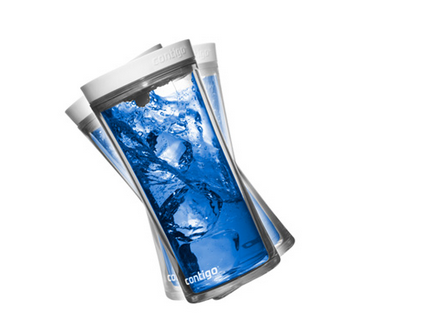 3.
Contigo Shake and Go Tumbler:
Honestly, I feel like this is a weird one to be telling you about. I mean, normally I spend a lot of time telling you about jewelry and lip gloss and small kitchen appliances, so babbling about a water bottle seems to come out of the blue, but I have to tell you – I use this thing every.single.day. (Also, I'm in a makeup slump – what new products should I try, guys?) When you first look at it, it looks like a normal water bottle, but it has this handy little thing that snaps shut when you remove the straw, making it
completely leak proof
. In theory
Contigo
designed it for you to use with those powdered water flavoring things (you know – Mio, Crystal Light, etc.) – so you can shake it up and drink it – but I think its real golden use is with taking smoothies to work. I can make my morning smoothie, pour it into this cup, toss it into my bag (don't forget your straw!) and pull it out when I get to work. Rinse it out when my smoothie is gone and I have my water bottle for the day. I honestly didn't expect to love it this much, but it seriously goes everywhere I go.
Follow Contigo: Facebook | Twitter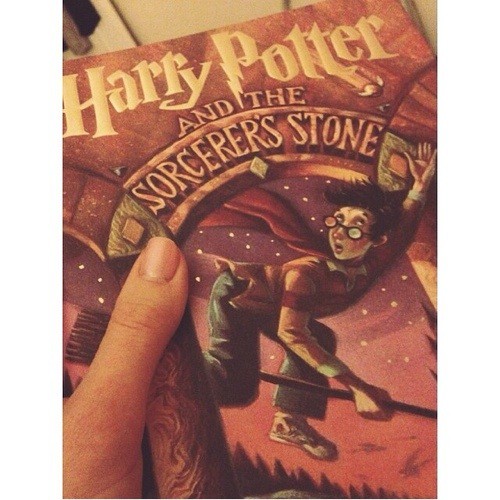 4.
Harry Potter:
This is not new. This is a forever kind of love. But I like to tell you guys what I've been reading and, lately, this is exactly what I've been reading. I was feeling in a bit of book slump and wanted to pick up something that would get me out of it. When that happens, I reach for either
East of Eden
or
Harry Potter.
This time I decided to start from Harry's beginnings and work my way through the series. Sometimes it is nice to hit refresh with a book you know and love well.What have you all been reading? Any suggestions for me (once I finish with HP, of course)?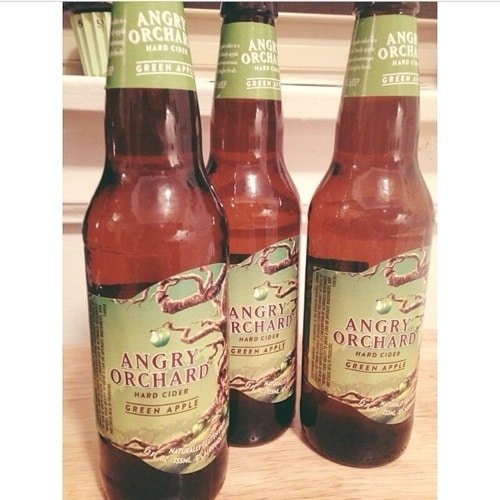 5.
Angry Orchard Green Apple Cider:
Angry Orchard puts out some pretty good seasonal ciders, so I was anxious to give their new Green Apple cider a try. While I still prefer my
JK's Scrumpy
when it comes to traditional cider, I really like the tart green apple flavor in this for something a little different. It's perfect for summer and would be great with some slightly spicy barbecue or used in some kind of summery cocktail.
Follow Angry Orchard: Facebook | Twitter
Post contains affiliate links. Blendtec, Contigo, and Angry Orchard sent me product to review and test, but I only share products that I truly love and use. All opinions are, as always, 100% my own.